3619 Views
The month leading up to the Christmas fanfare may not promise twinkling lights and cinnamon-scented markets, but November in Prague does pave the way for the holiday season with a number of festive events planned. This month is also a particularly important one for the Czech Republic as November 17, 2014, marks 25 years since the Velvet Revolution, one of the many Europe-wide protests that sparked the fall of the Iron Curtain.
Make the most of your November visit to Prague with our pick of the culinary and cultural happenings for this month:
Prague Design Week
This week-long event features some 50-plus Czech indie artists, designers, and craftspeople presenting everything from fashion, jewelry, and glass to amazing upcycled creations and stylish stationery. Pick up a unique memento of your trip to Prague.
Dům U Minuty
Old Town Square 4, Prague 1
November 3–9, 2014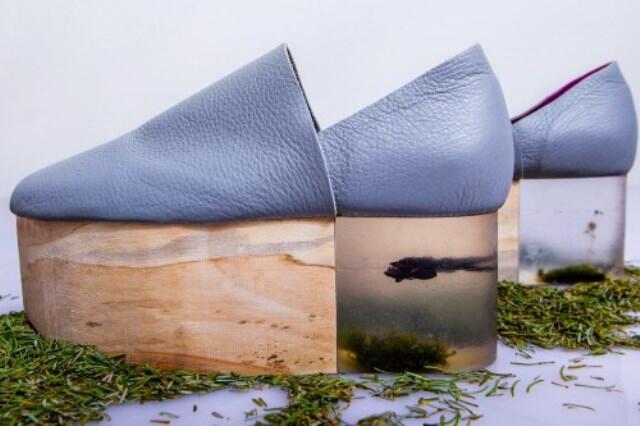 Mezipatra Queer Film Festival
The 15th annual Mezipatra film festival screens documentaries, feature films and retrospectives all in the spirit of educating, opening minds, and spreading LGBT pride. Taking place at several of Prague's renowned art-house cinemas, the festival's chill-out zone is at glorious Lucerna Café, an architectural gem.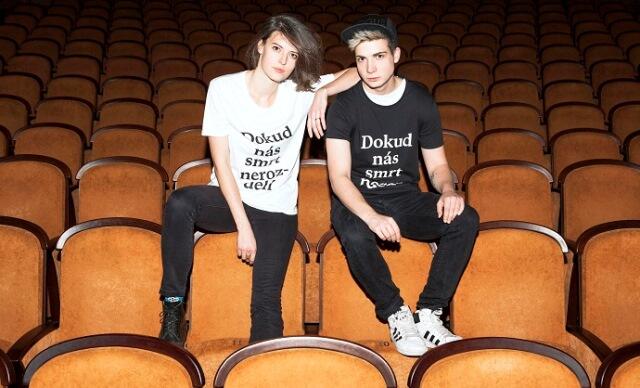 St. Martin's Day
The first 2 weeks of November see most of Western Europe celebrating St. Martin's Day, or Martinmas. It's said that the tradition derives from the stick-to-your-ribs meals once prepared by peasants in anticipation of the harsh winter ahead. A number of Prague restaurants do a St. Martin's feast of roasted goose with red cabbage and dumplings. One of them, Triton Restaurant on Wenceslas Square, has hearty potato pancakes and chestnut mousse on the menu.
Václavské náměstí 26, Prague 1
221 081 218
Open: Daily 11.30 am – 11 pm
November 11, 2014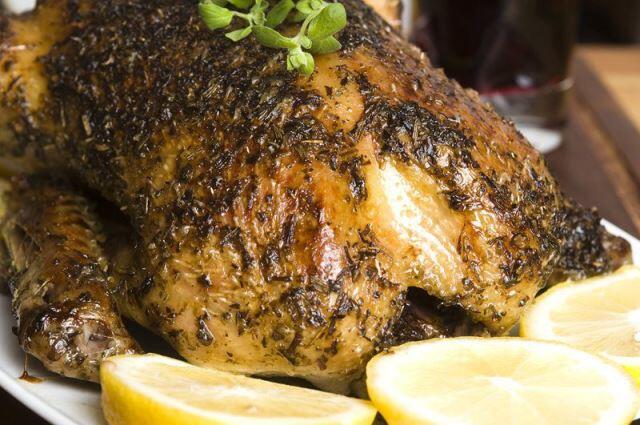 Young Wine Tasting
No St. Martin's feast is complete without a glass of young wine from the recent harvest. The Czech version of Beaujolais nouveau, Svatomartinské vino, is ceremonially poured at 11 am on November 11 at 2 Prague vineyards: St. Clare's, nestled above magnificent Troja Chateau, and St. Wenceslas at Prague Castle, rumored to be one of the oldest in Bohemia (est. in the 10th century).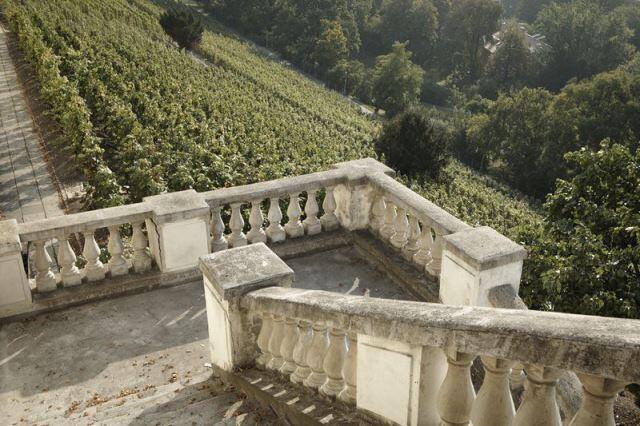 Prague Coffee Festival
Hyper-technical coffee creations—flat whites, slow drips, and the like—are very much a thing in Prague cafes of late, with barista taking the place of bartender as cool job of the moment. This annual festival lets you enter the world of AeroPresses and cupping, meet local roasters and savor joltingly good java all in an already terrific foodie venue.
Holešovická tržnice (hall #40)
Bubenské nábř. 306/13
Nov 15–16, 2014, from 10 am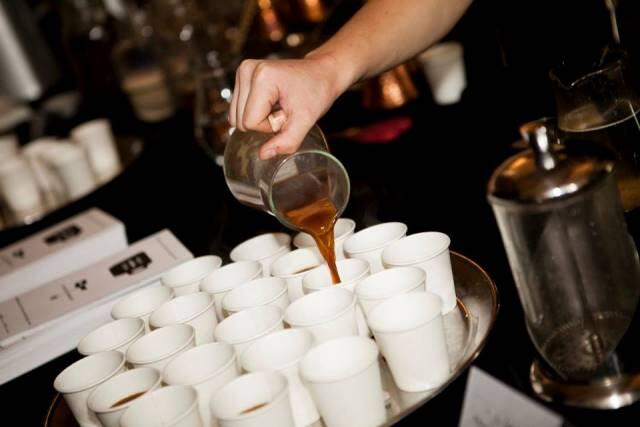 The Velvet Carnival
Organized by the Velvet Center, this parade of masked revelers, which takes it cues from the Swiss carnival tradition in Basel, will be trekking through the center of Prague accompanied by live music, its aim to remind bystanders of the important social causes of today in a highly creative fashion.
The Santaland Diaries
American humorist David Sedaris makes his Prague debut at Divadlo Kolowrat with the premiere of the Santaland Diaries. Performed by Czech actor Pavel Kříž (in English!) this one-man show portrays Sedaris's recollections of a holiday season spent in the service of Santa as a Macy's elf. It's sure to set spirits in the holiday mood!
Divadlo Kolowrat
Ovocný trh 579/6, Prague 1
730 157 032
pragueshakespeare.com
November 28, 2014*
*Since publishing this article, the Prague Shakespeare Company has informed us that it has postponed its performances of The Santaland Diaries until 2015. More information will be available on the website soon.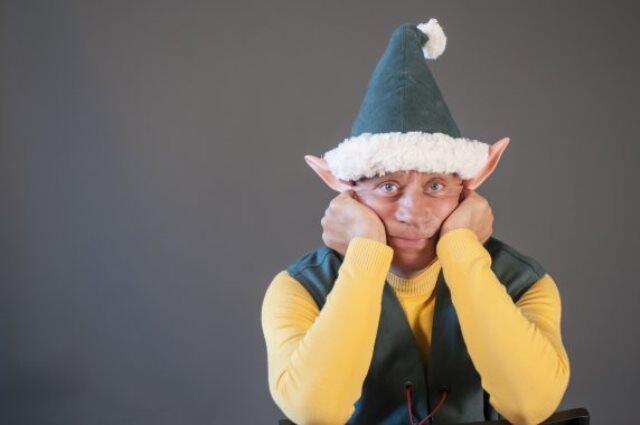 Cinema Cuisine at Bio Oko
The Bio Oko cinema brings back its popular pop-up restaurant this month, which follows up the evening's film with an accordingly themed dinner. This time the Argentinian black comedy "Wild Tales" gets a delicious second act with a menu and specially selected wines by El Arriero restaurant. In Spanish, the film will be screened with English and Czech subtitles. Call to reserve your space.
Františka Křížka 460/15, Prague 7
608 330 088
November 12, 2014, 7 pm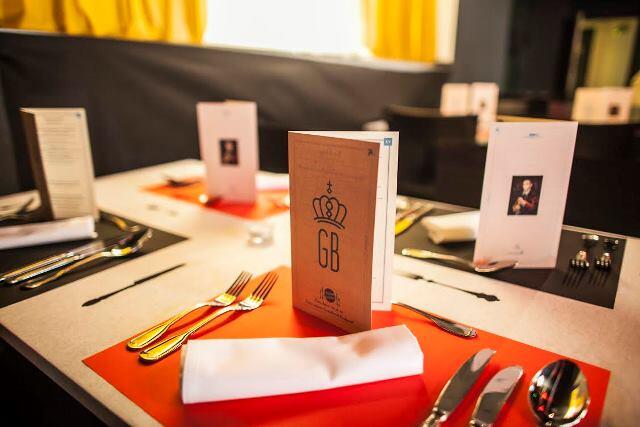 Eating Prague Food Tour
There's no to time like the present to sign up for one of our food tours! In fact, we've recently added a new stop just in time for the festive season, the cozy Styl & Interier café. Relish spiced wine, Christmas cookies and the stylishly appointed, though very homey, surrounds of this popular new space. Get a jump on your holiday shopping, too—Styl & Interier is a home interiors shop specializing in shabby chic rattan and ceramic accessories. Our Prague Food Tour runs Monday through Saturday and is open throughout the month of November.