5312 Views
Narrowing down a list of mostly culinary activities in cities across Italy to 30 33 is no easy feat! There are just simply too many beautiful cities and towns with stunning art and architecture and unique cuisines to choose from. We've managed, however, to come up with a list of smaller and larger inland and coastal cities from north to south, which provide a snapshot of the variety Italy has to offer visitors. Here are our recommendations:
Ascoli Piceno, Le Marche
Situated on the Tronto River and surrounded by mountains, this large central Italian town is a must-see for visitors wishing to go off the beaten track in Italy. While here, we recommend:
Enjoying a leisurely stroll in the town's historical center, which is almost entirely built in the local grey-hued Travertine marble. Along the way, you'll see Roman gates, Medieval towers and the Renaissance era Piazza del Popolo and Cathedral of Sant' Emidio.
Sampling the city's renowned finger food or appetizer, le olive all'ascolana. These deep-fried, stuffed olives are made with a variety of large green olive found only in Le Marche. Be warned: once you start eating them, you won't want to stop!
Visiting the town on the first Sunday in August for the town's annual Palio and Quintana This festivity is held in honor of the town's patron saint Sant' Emidio.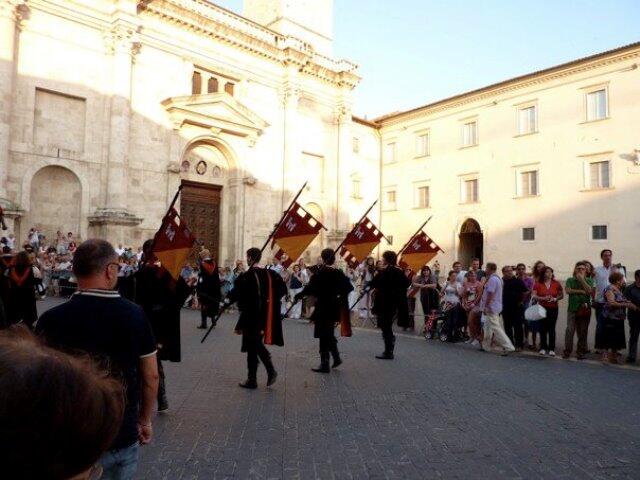 Bologna, Emilia-Romagna
Italy's 7th largest city is home to one of the world's oldest universities and a rich local cuisine based on meats, cheeses and fresh egg-based pasta. Originally built along the Roman era Via Emilia, the mostly pedestrianized streets of central Bologna are famous for their extensive porticoes, making it the perfect city to enjoy a walk in the rain! Visitors to the city should:
Try some of the cured pork-based meats the city is famous for, such as prosciutto, mortadellaand salami.
Learn how to make the city's signature tagliatelle, lasagne and tortellini at the Bologna Cooking School.
Climb the 498 steps to the top of Bologna's iconic Asinelli Tower for panoramic views of the city.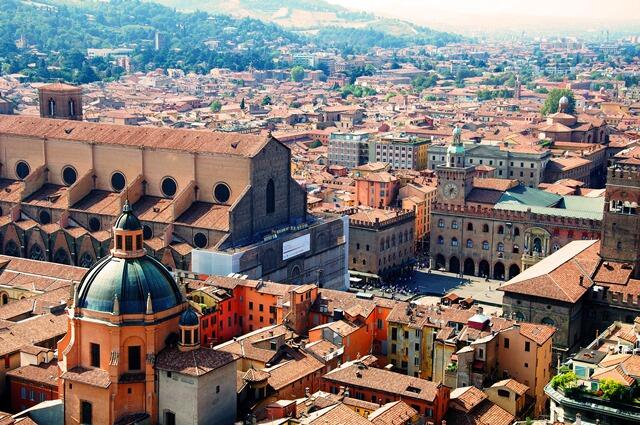 Florence, Tuscany
Florence's immense wealth of architectural and artistic monuments needs no introduction, and rightly attracts visitors from all over the world. It's also home to a remarkably varied cuisine. There are elements of humble cucina povera (literally, "peasant/poor food") in preparations like panzanella bread salad and ribollita soup, as well as offal and meat-based dishes such as trippa alla fiorentina and la bistecca alla fiorentina. Add to this mix its location in one of Italy's most important wine and olive oil producing regions and you have the perfect location for a cultural and culinary break! Here are our top picks for the Renaissance city:
Many locals would say that the quintessential Florentine food experience is eating a cow stomach or lampredotto.  Served with a parsley and garlic-based salsa verde, this panino was traditionally an urban worker's lunch. Try this and many more Florentine specialties on The Other Side of Florence Food Tour!
Share (trust us, you won't want to tackle over a kilo of Tuscan Chianina beef on your own!) a bistecca alla fiorentina with your travelling companion(s) at one of these
Want to learn the secrets of Florentine and Tuscan cookery? Then take a cooking class at one of these places!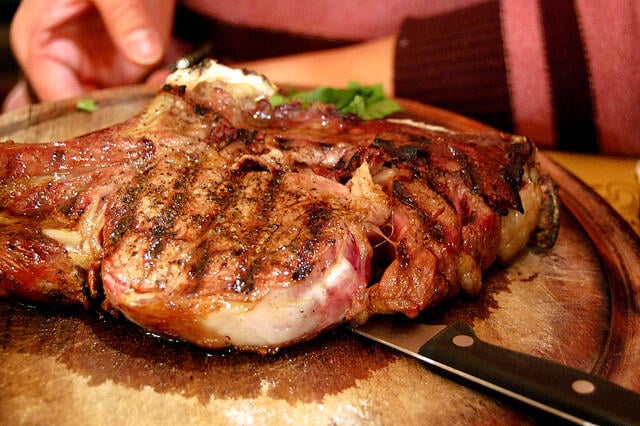 Genoa, Liguria
Genoa is home to Italy's largest seaport. With its location between the Ligurian Sea and the Appenines, the city's steep and enclosed topography is truly unique. Its historical center, which was recently inscribed on the UNESCO World Heritage List, is characterized by narrow caruggi (alleys), grandiose piazze (squares) and some stunning architecture spanning the Medieval, Renaissance and Baroque eras. We recommend doing the following things:
Visiting the Monumental Cemetery of Staglieno, often said to be Italy's finest. Located on a hillside, the cemetery – one of Europe's largest – is home to some breathtakingly beautiful funerary art and architecture.
Remember: ingredients such as fish, legumes, vegetables and aromatic herbs are the main components of Genoese cuisine. While exploring the city's caruggi, look out for eateries serving soups like minestrone (vegetable and legume-based), ciuppin (fish-based) and buridda (seafood-based) and starters with fresh pasta – often topped with pesto alla genovese or salsa di noci (walnut sauce) – such as pansoti, corzetti and trofie.
Don't leave without trying a slice of farinata, an unleavened oven-baked pancake made of chickpea flour, water, olive oil and salt. It's said to have been invented by Genoese sailors in the Middle Ages.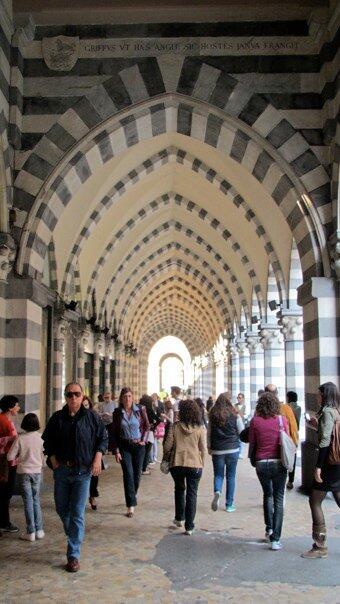 Lecce, Puglia
Located in southern region of Puglia, this historic city is often referred to as the "Florence of the South" for its fine examples of Baroque architecture. Many of Lecce's monuments were built in the local limestone called pietra leccese (Lecce stone), giving the city its distinct golden hue. Situated in an area noted for its olive oil and wine production, Lecce also has much to offer visitors with culinary interests. While here, remember to:
Visit the Basilica di Santa Croce, the city's most important example of Baroque architecture.
Eat the city's signature pastry, il pasticciotto leccese. Made with a short-crust pastry and crema pasticcera filling, these baked delights are the perfect accompaniment to your morning cappuccino!
Buy some of the local terracotta ceramics made in the surrounding countryside.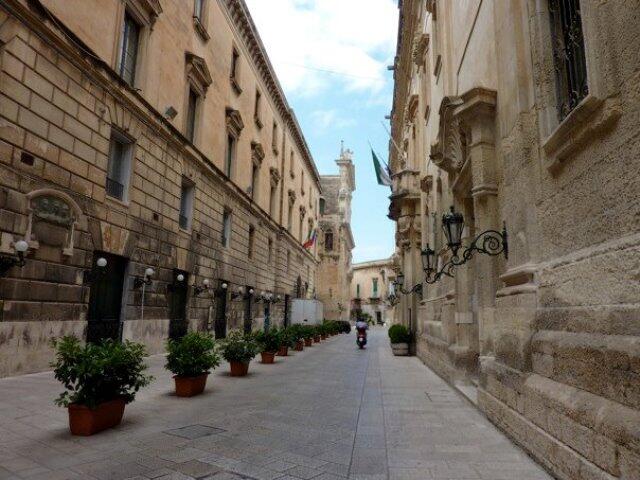 Milan, Lombardy
Milan, the second largest city in Italy, is the country's financial and fashion capital. Often overlooked by visitors, however, the city is home to some beautiful sites of historical and cultural interest. The city's signature dishes include risotto alla Milanese (saffron risotto) and la cotoletta milanese (veal cutlets that have been breaded then fried). In Milan, you'll find a variety of restaurants and osterie which serve their own individual takes (from refined to rustic) on these classics. We suggest doing the following:
Going to the top of Il Duomo, one of the world's largest cathedrals and Italy's premier example of Gothic architecture.
Dining out aperitivo-style from 6 to 8 pm at one of these locations. This style of buffet-eating has become popular in Italy in recent years but the concept was invented here.
Visit the Navigli, otherwise known as the mini-Venice of Milan. A series of canals runs through this area of Milan and the views from here are spectacular. This neighborhood is also home to lots of eateries serving traditional Milanese cuisine. The perfect place for a night out with friends!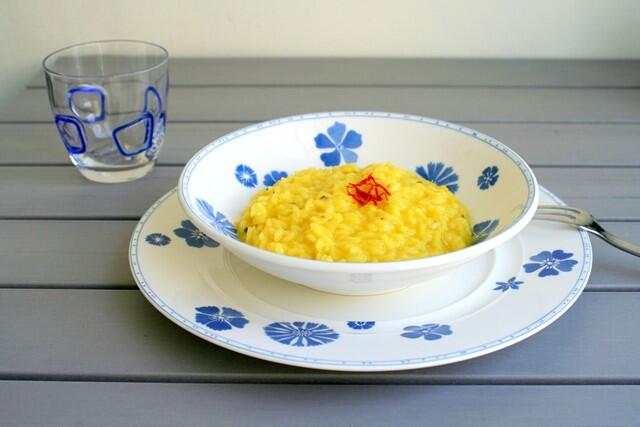 Naples, Campania
The city of Naples, Italy's 3rd largest, is home to Europe's largest centro storico. With a history going back almost 3 millennia, visitors will find many sites of cultural and historical significance, such as the former Royal Palace, San Carlo Theatre and several medieval castles. The Roman ruins of Pompeii and Herculaneum and the Palace of Caserta are also located nearby. Renowned for its pizza, durum wheat pasta production in the nearby town of Gragnano, seafood dishes, sweet pastries and gelato, the city is rich in culinary traditions. Visitors should:
Pay a visit to a Neapolitan pasticceria and try one of the pastries the city is celebrated for, such as a babà, zeppola or sfogliatella. Be sure to accompany your sweet(s) with a nice cup of coffee. The city's coffee is widely acclaimed and its traditional flip coffee pot is said to have inspired the invention of the espresso machine and the Moka pot.
Enjoy some of the seafood dishes the city is acclaimed for, like spaghetti alle vongole (spaghetti with clams), impepata di cozze (peppered mussels) and alici marinate (marinated anchovies).
Enjoy a shot of limoncello, a typically Neapolitan digestivo after a hearty meal. Various lemon-growing areas in the Campania region produce this zesty, fragrant liqueur.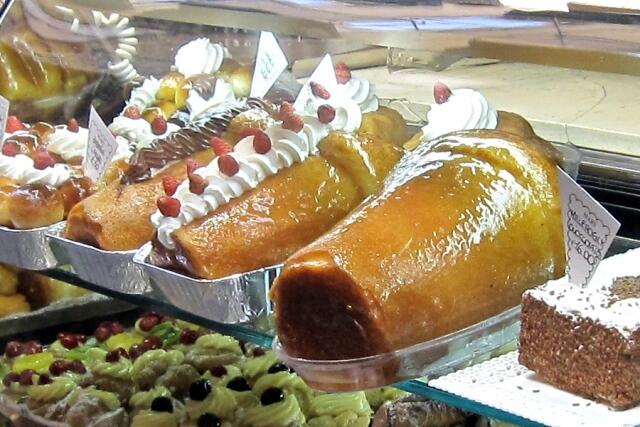 Palermo, Sicily
We couldn't compile this list without including Palermo, the capital of Sicily, Italy's largest island. Palermo, Italy's 5th largest city, is almost 3, 000 years old and is home to some beautiful examples of Arab-Norman architecture. Fish, offal and chickpeas feature prominently in its dishes as does sheep's ricotta in desserts such as cassata and cannoli. Here are our highlights from this beguiling city:
For cibo da strada or street food in Italy, it's hard to top Palermo which boasts panini con la milza (sesame seed rolls with a spleen filling), sfincioni (a type of local pizza), panelle (chickpea flour fritters) and stigghiole (skewered lamb or calf intestines). A good place to sample these is at the city's Capo and Ballarò markets.
Lovers of seafood and sweet and sour flavors must try pasta con le sarde, a sublime starter made with bucatini pasta, sardine fillets, anchovies, onion, breadcrumbs, raisins, pine nuts, wild fennel and saffron.
Take a half-day trip out of the city to visit the UNESCO World Heritage-listed Cathedral and Cloister of Monreale, an architectural wonder dating from the island's period of Arab-Norman rule.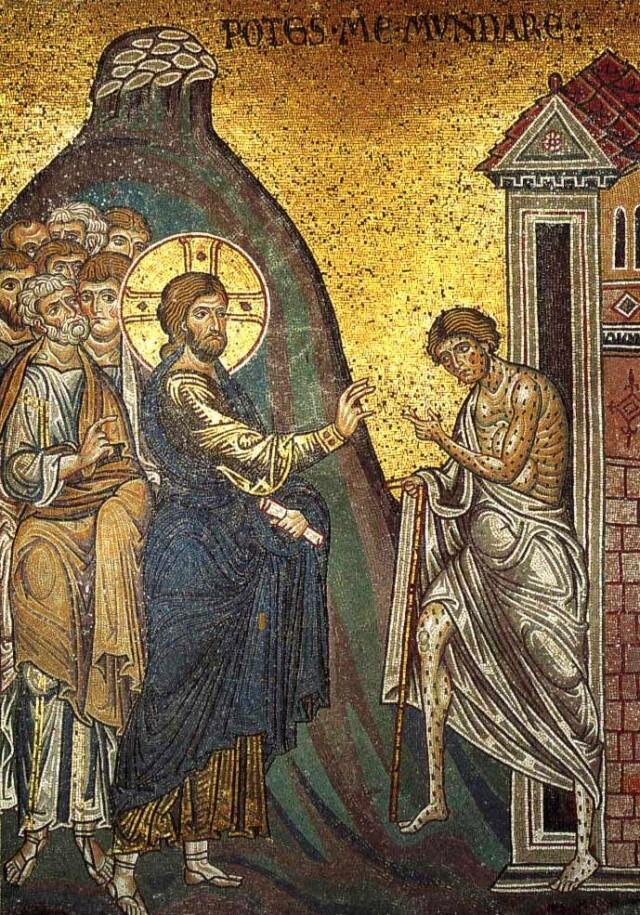 Rome, Lazio
With its vast amount of archaeological and architectural treasures, Rome is one of the most visited cities in the world. Given the immensity of what Rome has to offer visitors, sometimes it's difficult to decide what to do. At Eating Europe, we pride ourselves on showing travelers the city's less beaten tracks and giving them a genuine insight into Roman food culture. Here are some of our suggestions of what to do in Rome:
Learn about Roman culture and food by taking a cooking lesson from a local nonna (grandma) or a food and wine pairing class run by an Italian master sommelier.
Visit the Roman neighborhood of Testaccio to explore Rome's Non-Catholic Cemetery and the grounds of the old slaughterhouse. Art lovers may also wish to go to the MACRO gallery, located in the former abattoir's buildings after wandering the grounds.
Take the plunge and walk up the cupola of St. Peter's Basilica for panoramic views of the Eternal City. Reward yourself with a big plate of coda alla vaccinara or meatballs in sauce afterwards! (Tip! These Roman specialties are also available on the Testaccio Supper Stroll!)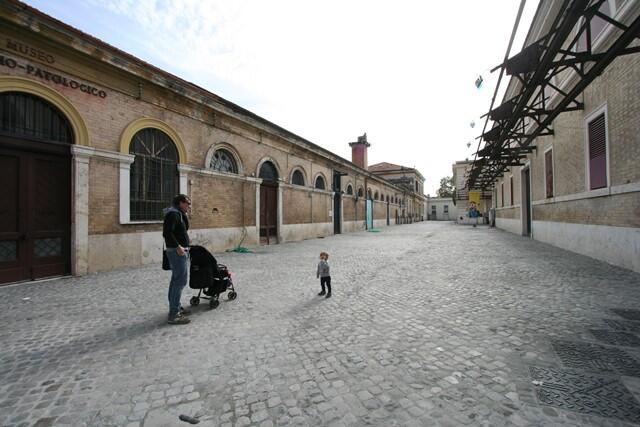 Turin, Piedmont
Located on the Po, Dora and Stura rivers in the country's northwest, Turin was Italy's first capital city. This elegant city, Italy's 4th largest, enchants visitors with its baroque architecture, portico-lined streets and wide boulevards reminiscent of neighboring France. Famous for its historic cafés and production of high quality artisanal chocolate, Turin also happens to be located near the Langhe, Roero and Monferrato wine regions, making it the ideal destination for wine lovers. While here, we recommend:
Exploring Europe's largest open-air market, Porta Palazzo, in Piazza della Repubblica. Get in there early and beat the local nonni, who'll also be on the lookout for the best meat, fish, cheeses, fruits and vegetables!
Sampling some breadsticks (or grissini as they known to the locals) from our favorite bakeries such as Perino Vesco and Farina nel sacco. Breadsticks are said to have been invented in the city during the late 1600s.
Trying some crema gianduia, the artisanal chocolate-hazelnut spread that inspired Ferrero's Nutella. Guido Gobino and Giordano make excellent ones!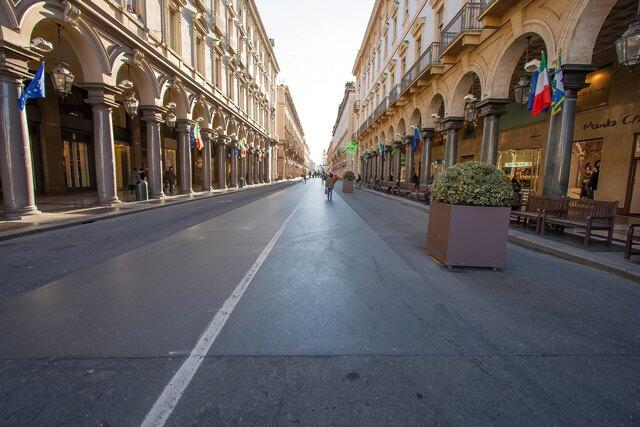 Venice, Veneto
Celebrated for its art and architecture, the northeastern lagoon city of Venice is one of Italy's most visited cities. However, mass tourism has often meant that visitors go back home without having really understood or experienced the city as they should have. Tourist trap eateries and gaudy souvenir stands unfortunately abound in this gem of a city. Eating Italy is here to help you experience Venice like a local. Here are some tips on what you should really be doing and eating while in La Serenissima:
Do some bar-hopping in the city's bacari and sample some Venetian cicchetti (little snacks similar to Spanish tapas). Don't forget to pair these with a glass of local wine such as Prosecco, Soave or Valpolicella!
Eat at these restaurants and cafes regarded by locals as offering visitors a true reflection of Venetian cuisine. Not sure what to order? Look out for these Venetian dishes on the menu!
Visit the island of Sant'Erasmo, otherwise known as the garden or "vegetable patch" of Venice. Much of the produce on sale at the Rialto Market is grown here. Look out for the violet-colored artichokes or castraure, a common ingredient in many Venetian dishes.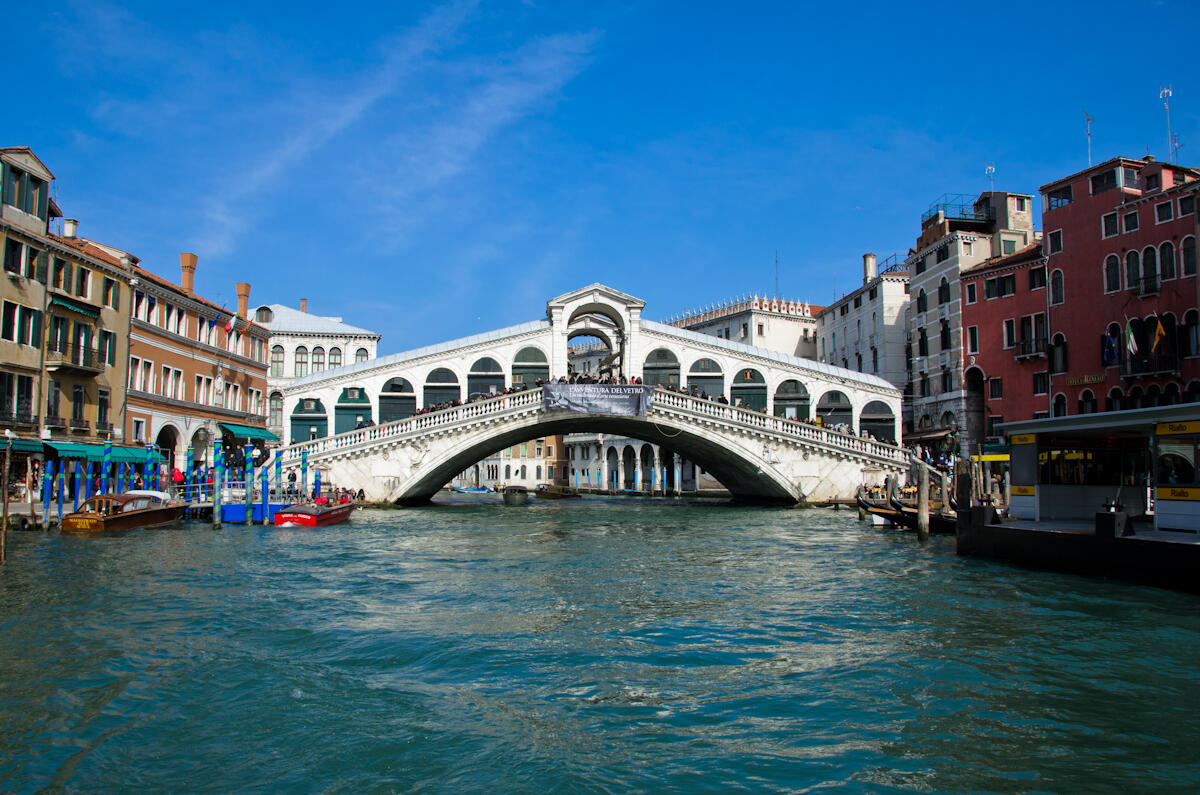 What are your favorite things to do while in Italy? Have you tried out any from this list or do you have suggestions of your own? Let us know in the comments below!
Like this? Check out Eating Europe on social media!
We're on…
With more Italian foodie ideas, mouthwatering pics and much more.