5363 Views
Tourists like Prague. And they eat up attractions like the Prague Castle, the Charles Bridge and Old Town Square. We get it. They're reasons why we've chosen to reside in the magical capital city. But sometimes, well, we'll confess: oftentimes, we need a break from the crowds. And we're guessing during your visit, you may too. Read on for a few of our tried and tested tips.
 1. Astronomical Clock and Old Town Square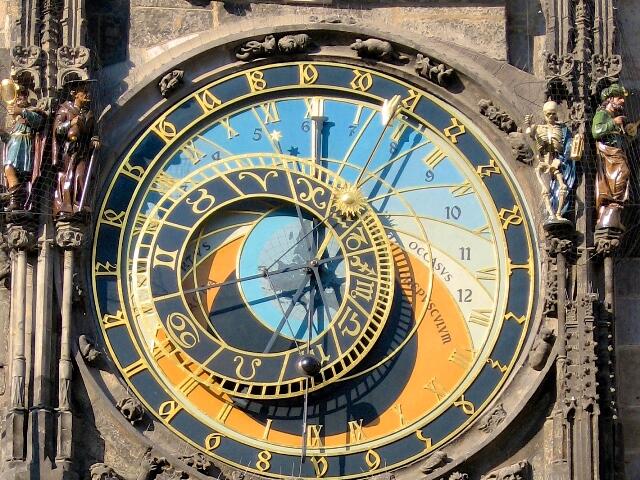 A timeless work of art, science and tradition smack dab in the center of Old Town, it's no surprise the crowds congregate here. The hourly "show" runs daily from 9 am until 9 pm throughout the year. For the most elbowroom, we suggest aiming for a morning or evening visit. Though our best advice for "escaping the crowds" at the clock: simply look up and enjoy the show!
2. Choose the Bridge (Market and Castle) Less Traveled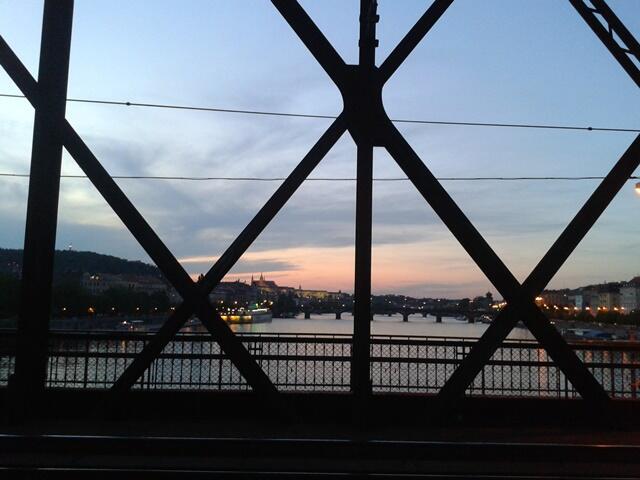 Why not head to the Railway Bridge instead of Charles Bridge? Or the Farmer's Market at Anděl or Pankrác instead of the perpetually crowded Saturday morning market at Náplavka? Or Vyšehrad instead of the Prague Castle? While not the easiest routes, the latter destinations offer a surefire plan for escaping the crowds!
 3. Visit Prague in the Off-Season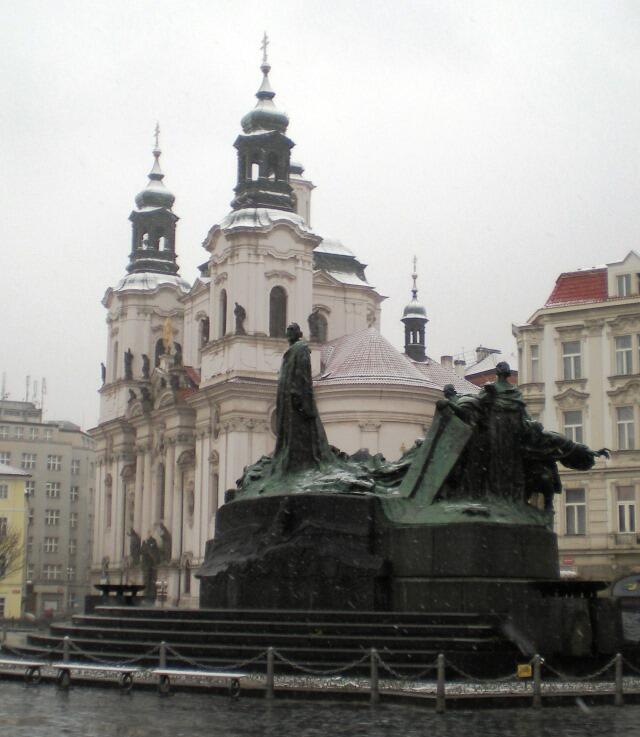 Sure, there may be gray skies – but for those who would like to experience a quiet stroll along the Charles Bridge or capture an Old Town selfie of only one's self, visit Prague outside the tourist season (generally November through March). In addition to reaping the crowd-free benefits, accommodation is a steal, relatively speaking.
 4. Experience the "Golden City"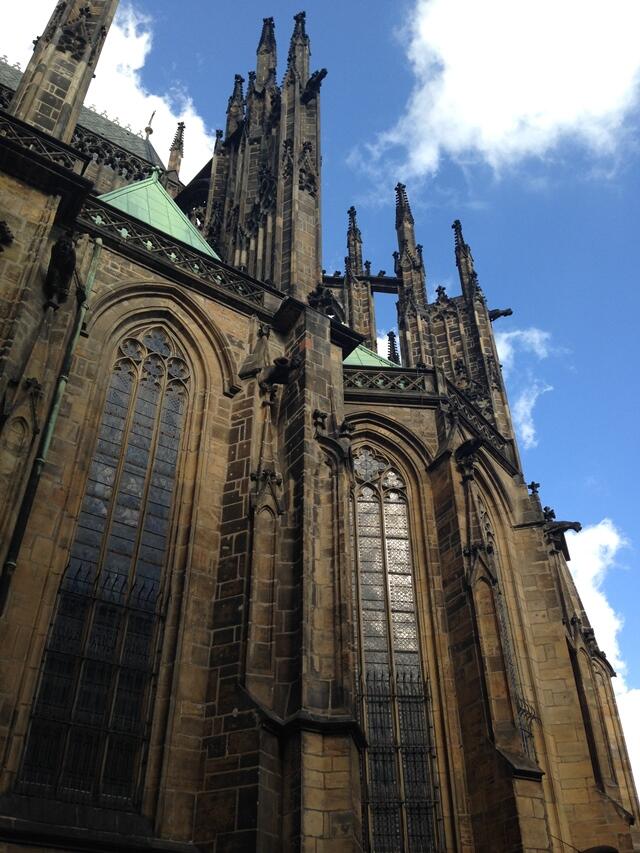 There's a reason Prague is known as the "Golden City": it's got a gorgeous golden glow by night. St. Vitus and the Prague Castle grounds, in particular, are our most favorite goldenesque night sights. Not only are they stunners, they're free and usually, sans crowds! Visit up until midnight during spring/summer season and 11 pm in late fall/winter.
 5. The Heck With Old Town, Head to New Town!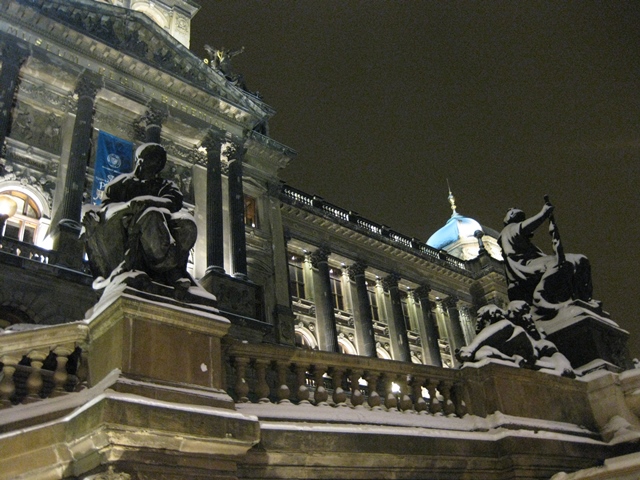 Tourist crowds thin out (a bit) next door to Old Town in Nové Město, New Town. New Town primarily encompasses the area between Wenceslas Square and the National Museum and the Vltava River. Národní street offers a good connection route with shops, cafes and restaurants to visit along the way.
 6. Where Possible, Buy Tickets in Advance
Save time (and money) and buy advance tickets to the Jewish Museum, including access to the Old Jewish Cemetery, 4 synagogues and the 13th century Old-New Synagogue. And while online advanced tickets to the Prague Castle are available, it's just as well to buy once upon castle grounds. But it may be handy to know beforehand that tickets are valid for two days. Therefore, if the crowds are too much on day one, it's possible to return on the following day.
 7. Know the Hidden Gems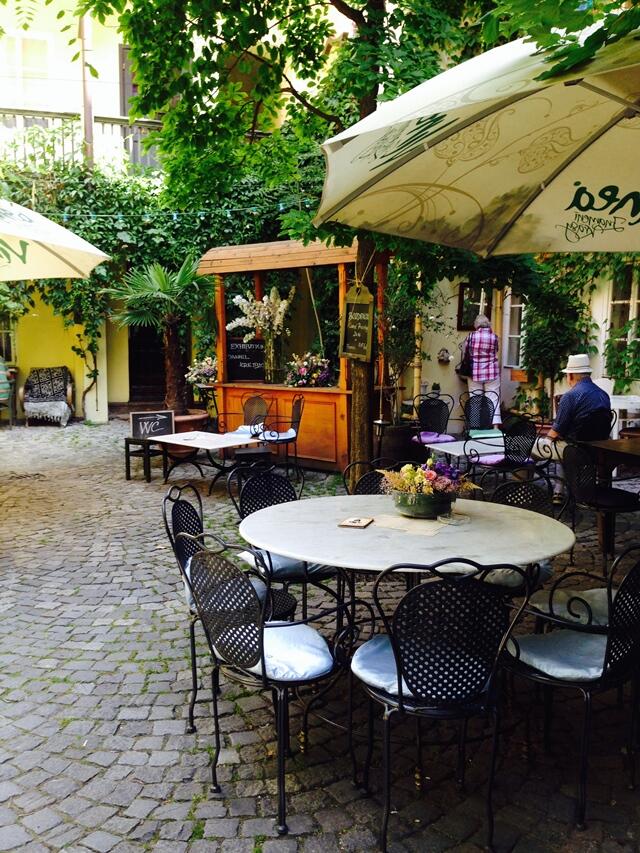 Sure, it's possible to research and stalk them down prior to a trip; however, in our opinion, it's easier (and a lot more fun) to have a local lead the way! While crowds are likely to be encountered, there won't be much sticking around in 'em.
 8. Find Solace in a Park
For on-the-fly reprieve from the crowds, escape to one of Prague's many parks tucked all throughout the city. A little green will go a long way to recharge your crowd battery. And if that's not enough, rest assured, a beer won't be far away.
 9. Plan around the Sun
It's pretty much a given that such attractions as the Charles Bridge will be chockfull of tourists and vendors by day. To catch more cobblestone visibility (and spectacular views), try visiting at sunrise or sundown.
10. Experience Czech… Outside of Prague
Hop on a bus or train and leave the crowds behind! There's plenty of beauty, culture and history to be discovered beyond Prague. And with the Czech Republic's public transportation as accessible, reliable, and cheap as it is, escaping the capital's crowds is a piece of cake.