2258 Views
This post was written by our intern Haley Lim.
1. Attend a Papal Audience
This was one of my absolute favourite experiences while in Rome. At the Papal Audience, the Pope closely interacts with the crowd and later speaks to them. Tickets are free – you can find more information here. I would suggest arriving at 7:00 a.m. or earlier to have a spot close to the barrier – where maybe you'll even get to exchange a zucchetto with the Pope!  
2. Buy a pastry from Dolce Maniera
Dolce Maniera (www.dolcemaniera.it; Via Barletta, 27) is an underground bakery that is conveniently located on my walk to school, causing me to be a regular. During my time in Italy, I have tried countless cornetti and bombe from various bakeries, but the best I have ever had is still from Dolce Maniera. Located underground, the bakery sells the freshest pastries for the cheapest prices. You can smell the aroma from blocks away – so when you're in Rome near the Vatican make sure you stop by for a treat!  

3. Eat as much (real) gelato as possible
I have always been an ice cream lover, so when I discovered the popularity of gelato in Rome, I knew I was in trouble. I can never say no to a few scoops of gelato! My first piece of advice about eating gelato is to not be afraid to try new flavours! Trust me, there is life beyond chocolate and stracciatella (or chocolate chip), and you will love it. Unfortunately, there is such as a thing as fake gelato. Listen closely: the pistachio needs to be an earthy green, the banana, a pastel yellow or white and the mint, white, otherwise it is likely that the gelato is fake. More signs of real gelato are that it should be difficult to scoop and it is not in mounds, as it is heavier than fake gelato.
4. Explore Trastevere
Rome's Trastevere is a trendy neighbourhood, south of the Vatican City and on the west bank of the Tiber River. Even if I were here for a few days I would still dedicate an entire one to exploring this part of the city. The area is less touristy and the food is amazing. Try and eat as much authentic Italian food here as possible, including fried artichokes and suppli! Trastevere also has a great nightlife with a number of bars and clubs that are worth checking out.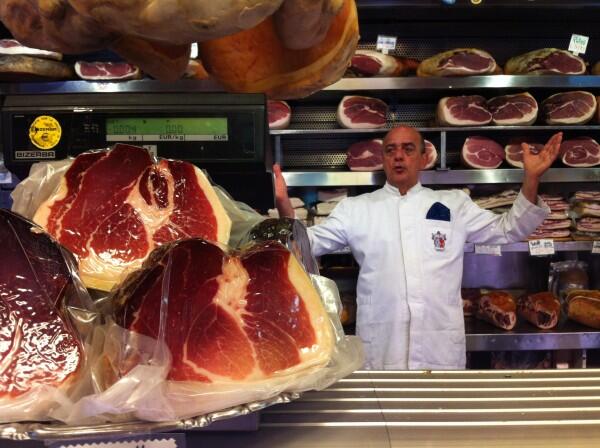 5. Go on an Eating Italy Food Tour
If you want to experience the best Italian food, you should definitely sign up for an Eating Italy Food Tour! I recently went on the Trastevere twilight tour and had a blast. We went to a total of 9 stops, including an underground wine cellar and a family-owned bakery with the finest cookies. My guide was knowledgeable and fun and I had the chance to eat great food with great company!  
6. Go to a fútbol game
Luckily, my school organized a game for the students to attend and of course, I took full advantage. I threw on my Roma gear and went to cheer on the team. I had an absolute blast! The atmosphere is intense and the fans are crazy – it is something that everyone should experience at least once. Plus, the tickets are fairly cheap.
7. Spend an afternoon in the Borghese Gardens
I have visited the Borghese Gardens a few times now and every time I enjoy myself. Overlooking the city, the gardens are beautiful and relaxing. Spend an afternoon here reading, running or riding segways! Either way, I promise you will have fun.  
8. Spend a night at Art Café
If you're looking for some fun nightlife, you should check out Art Café (www.art-cafe.it; Viale Galoppatoio, 33). The underground club is located near the Borghese Gardens and attracts many Italians. Filled with multiple bars and a talented DJ, the club guarantees you a fun night. In my experience, the best nights to go are Friday or Saturday.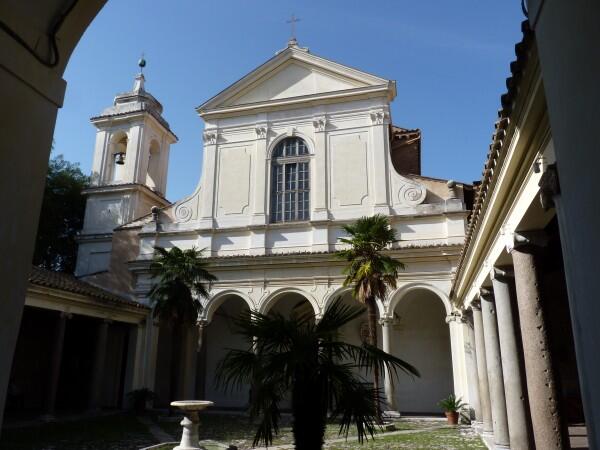 9. Visit the Basilica San Clemente
Basilica San Clemente is one of the Rome's best secrets. Before coming to Rome, I had never heard of it, but was pleasantly surprised when my professor gave me an informational tour. Beneath the 12th-century basilica, two layers of Ancient Rome have been excavated. Within one building, you can experience 2,000 years of history!  
10. Watch the sunset from the top of Castel Sant'Angelo
If you're searching for a great view of the city, Castel Sant' Angelo is the place. April through September, the Castel is open until 7:00 p.m. and the admission fee is €8. I would suggest taking the time to walk through the museum, grab a coffee on the terrace and watch the sunset over the city.