3080 Views
Amsterdam is one of the most charming cities in Europe. Think canals lined with tall, narrow houses, bicycles whizzing by, corner cafes lit with large, bright windows… and you'll get an idea of just some of what you can look forward to seeing and doing in Amsterdam. But a lot more than meets the eye draws people to Amsterdam. There's a very modern city lurking behind its historic exterior that goes beyond the liberal laws on cannabis and prostitution. So if you find yourself in Amsterdam with a few days to spare, we recommend you don't miss out on the following activities and things to do.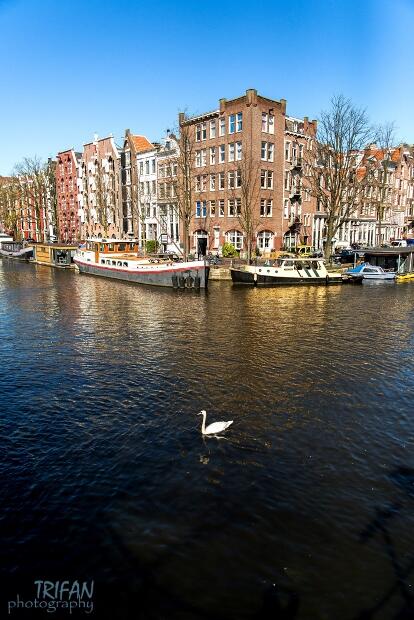 Top 5 Cool Things to See and Do
Walk around (or boat through!) the canals
The horseshoe shape of the canals, expanding out from the Central Station like ripples, are perfect for walking around. To avoid getting lost, keep Dam Square as your point of reference — most of the sights are within a small radius of this focal point. An especially charming area, slightly to the west of center and good for shopping, is the Negen Straatjes (or Nine Little Streets). You know you're there if you've run across eclectic shops selling clothes, jewelry, and home furnishings (not to mention the famous toothbrush shop!). Alternatively, see Amsterdam from the canals: hop on a canal tour near the Central Station to experience a unique viewpoint on the city. (Tip! Our Jordaan Food Tour includes a one-hour tour of the canals by boat!)
Go out at night
There's no doubt about it: Amsterdam is a city of the night. The chilled-out coffee shops and the brash allure of the Red Light District are best explored after the sun goes down. This area can get rowdy with groups of bachelor and bachelorette parties reveling late into the night, But don't worry if that's not your scene; Amsterdam's night life doesn't stop there. With many establishments serving locally brewed beers from the Netherlands and neighboring Belgium, there are lots of cafes and bars around the city to choose from. The Dutch love the concept of gezelligheid, meaning cozy and comfortable, and you'll find that feeling emulated in many of the city's restaurants and bars.
Take in a museum
If you're a museum lover, then Amsterdam is the city for you. With more than 50 museums to choose from, you'll be sure to find something to suit your interests. The Rijksmuseum and the Rembrandt House exhibit some of the best collections by the master artists working in the Dutch Golden Age. At the top of many lists are the Anne Frank House, Van Gogh Museum (the clue's in the title) and the Stedelijk Museum of modern art. Plus, there are several quirky museums around town, including those devoted to bags, cats, sex and – of course – cannabis! Read our guide to the top museums in Amsterdam here…
Visit De Pijp
If you're a traveler who likes to get out of a city's tourist center, then head south to the area of Amsterdam known as De Pijp. Here you can find the locals hanging out at their favorite corner cafe drinking a coffee and eating a hapje (Dutch snack). There are several cool bars and ethnic restaurants to choose from, as well as the Albert Cuypmarkt: the largest outdoor market in Amsterdam, open Monday to Saturday 9 am to 5 pm. This market is worth a trip in itself: sample local cheeses like gouda, and try some Dutch sweet treats such as stroopwafels or poffertjes, made fresh while you wait.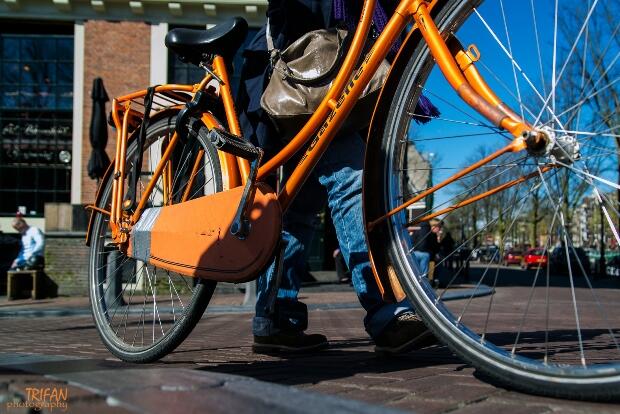 Get on your bike and ride
Spend even just a minute in Amsterdam and you'll realize that everyone and everything is on a bike. Bikes with babies, bikes with dogs, bikes with couples (bike-watching is another fun activity in Amsterdam). The infrastructure that supports all these pedaling riders — the bike stop lights and bike lanes — means Amsterdam is a city to be explored on two wheels. Get comfortable on your bike in the Vondelpark, the biggest open space in Amsterdam. And once you're stable and confident, join the Dutch biking around town. But beware: the Dutch are very serious about biking, so pay attention to everyone around you and don't be offended if you hear the ding of a bike bell! Follow the biking rules and you'll have a great time pedaling around Amsterdam…
* * *
Looking for more travel tips? Read our guide on the 6 best FREE things to do & places to visit in Amsterdam: 6 Free Things To Do in Amsterdam