23401 Views
This post was originally published on February 27, 2013 and was updated on November 1, 2017.
With a little help from our friends we've compiled a list of 30 unique activities for you to do in Rome. But it's not just any old list – because we know that you don't need anyone to tell you what main sights and attractions to see in Rome. You may have visited before and you've tried all the regular Rome tourist excursions… you've done the Colosseum to death and probably thrown many a coin into the Trevi Fountain that it's best you don't start counting! Or perhaps you're looking for a new way to do an old thing…. Either way, this is the list to end all lists. Here are our tips for 30 unique activities to do in Rome!
30 Unique Things to Do and Places to See in Rome
1. Buy some good bread and then go to Campo de' Fiori in the morning and sample the olive oils and balsamic vinegars at the market that is there daily. — Leah from Leah Travels
2. Mail your postcards from Vatican City. Aside from the cool stamps and postmark, the Poste Vaticane is Swiss run and famously more efficient than the Italian postal system. — Jessica of Andiamo
3. Walk up to Gianicolo Hill and listen out for the cannon that fires every single day at midday and has done since the battle for Rome was won here! Then admire the view of all of Rome – just breathtaking! — Maria of HeartRome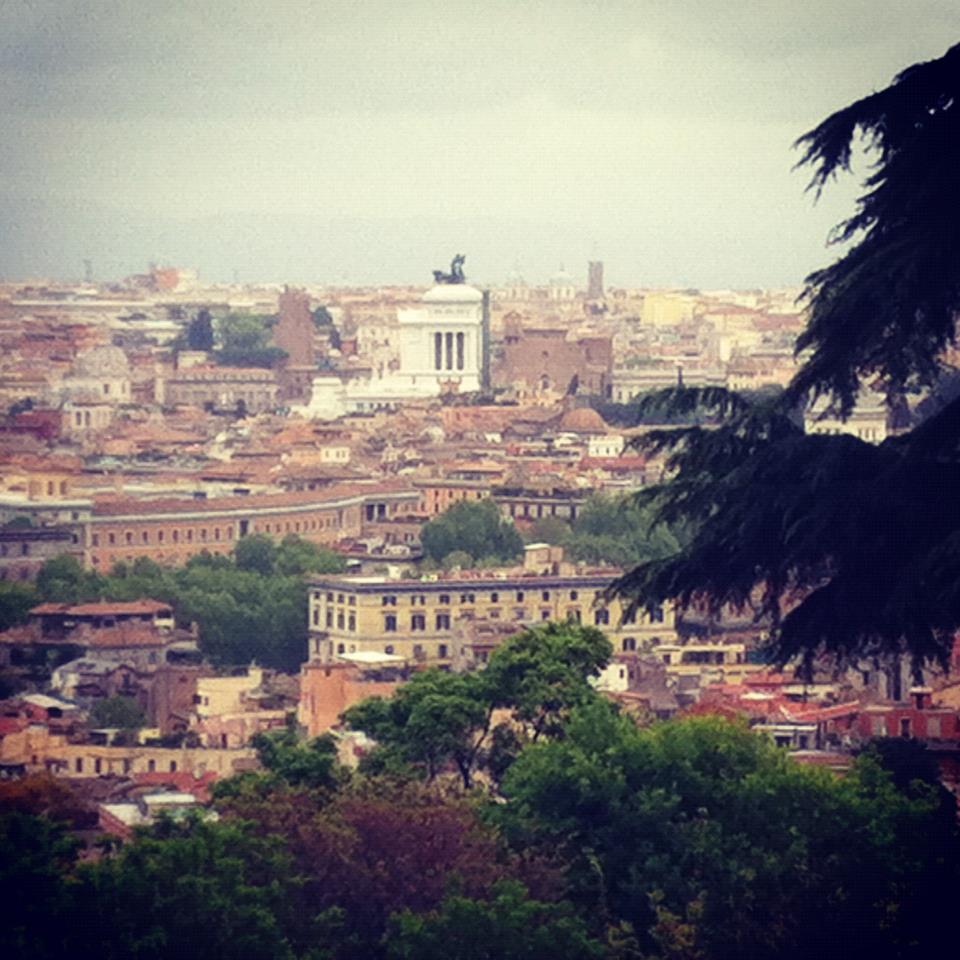 4. Eat Carciofi alla Giuda (artichokes Jewish style) and buy fresh baked cookies in the Jewish Ghetto area. — Delicious Italy
5. Buy "Jump the queue" tickets for the Vatican Museum. Will save you hours and the groups are very small. — Ana of Mrs O Around the World
6. Pizza, a big bottle of beer (sold at any corner shop) and hang out in Piazza Madonna dei Monti in the Monti District and of course a pistachio gelato at Fatamorgana. — Keane Li
7. Take a Rome Food Tour with Eating Italy Food Tour (Wow! Thanks Rachel!). – Rachel Lucas of The Travel Bite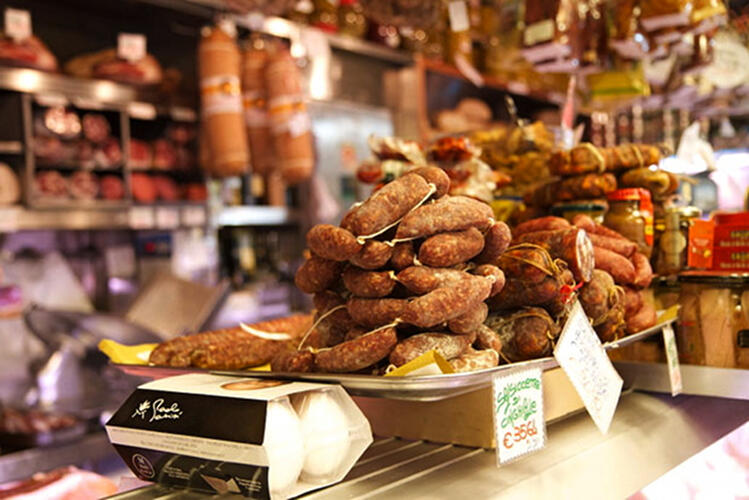 8. Enroll in Gladiator School to experience the real Rome back in the day. — Graeme Evans of I Love My Trips
9. Palazzo Valentini – Using state of art technology such as lasers and sound effects, the archaeological remains of ancient Roman houses are brought to life! Situated in the headquarters of the Province of Rome and just a short walk from Piazza Venezia, it's educational, fascinating and a must-visit. — Browsing Rome
10. Tired of cornetti at the bar? Head to the pretty Coromandel (Via Monte Giordano 60/61) near Piazza Navona for a sweet or savory sit down breakfast. — Rome for Expats
11. Take an Italian cooking class or an Italian wine and food pairing class – a great way to get to know the local culture, meet the people, and taste the food. (Oh, and a second suggestion – if you're a feline friend, visit the cat sanctuary at Largo Argentina!)  — Travels of Adam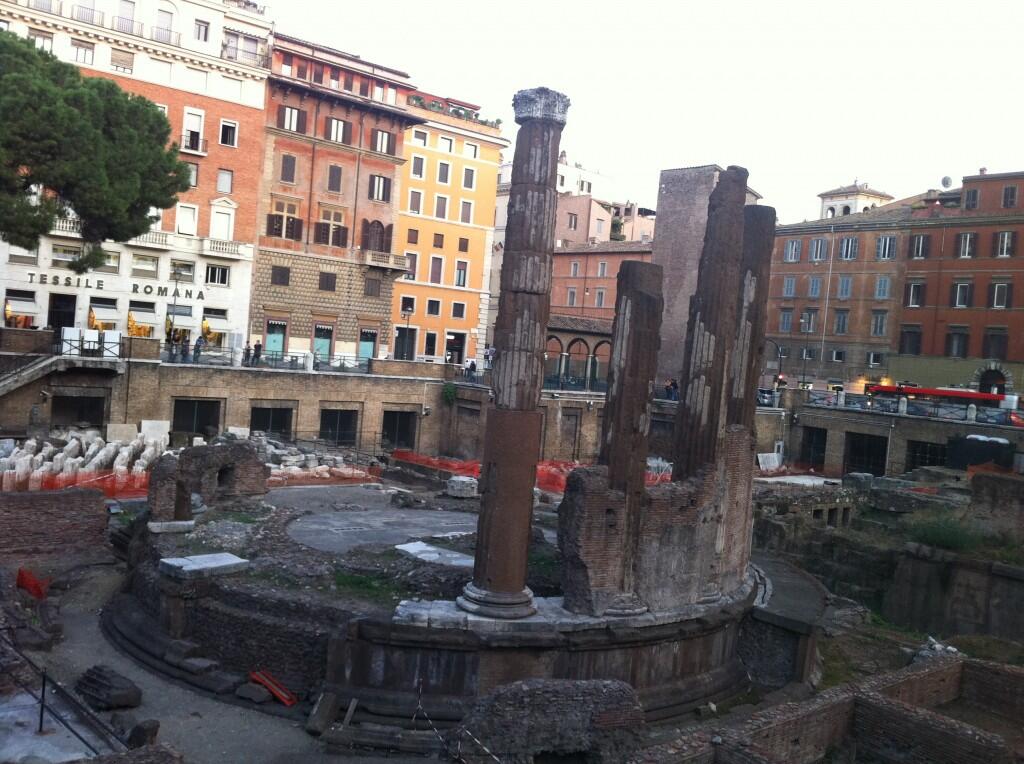 12. Visit the Galleria Borghese (in Villa Borghese park) to see artworks by Caravaggio, Bernini and Titian. Both the art and the building are extravagantly breathtaking. — Romeing Magazine
13. Spend the day exploring the EUR zone of Rome where you'll experience the city's fascist architecture.  Immerse yourself into ancient Roman life at the Roman Civilization Museum, get to know real, deep Italian folk culture at the Museo delle Arti e Tradizioni Popolari and finally, see a modern, square colosseum. — Buzz in Rome
14. Take the elevator up the National Monument of Victor Emmanuel II (in Piazza Venezia and also commonly referred to as the Wedding Cake building) and take in a stunning panoramic view of the city. — Isabelle's Travel Guide
15. Get an amazing view of Rome through the Knights of Malta Keyhole on Aventine Hill – one of Rome's best kept secrets. Use the footpath Via San Sabina to Piazza Cavalieri di Malta. You'll also get a great view of Trastevere and St Peter from the Orange Garden at Santa Sabina. — Traveldudes
16. Visit San Giovanni di Laterano (or Saint John's in Lateran) Church. San Giovanni is the first Christian Basilica built in the world and the original Papal seat until the 15th century, consecrated and dedicated to the Savior in A.D. 324. – Euro Travelogue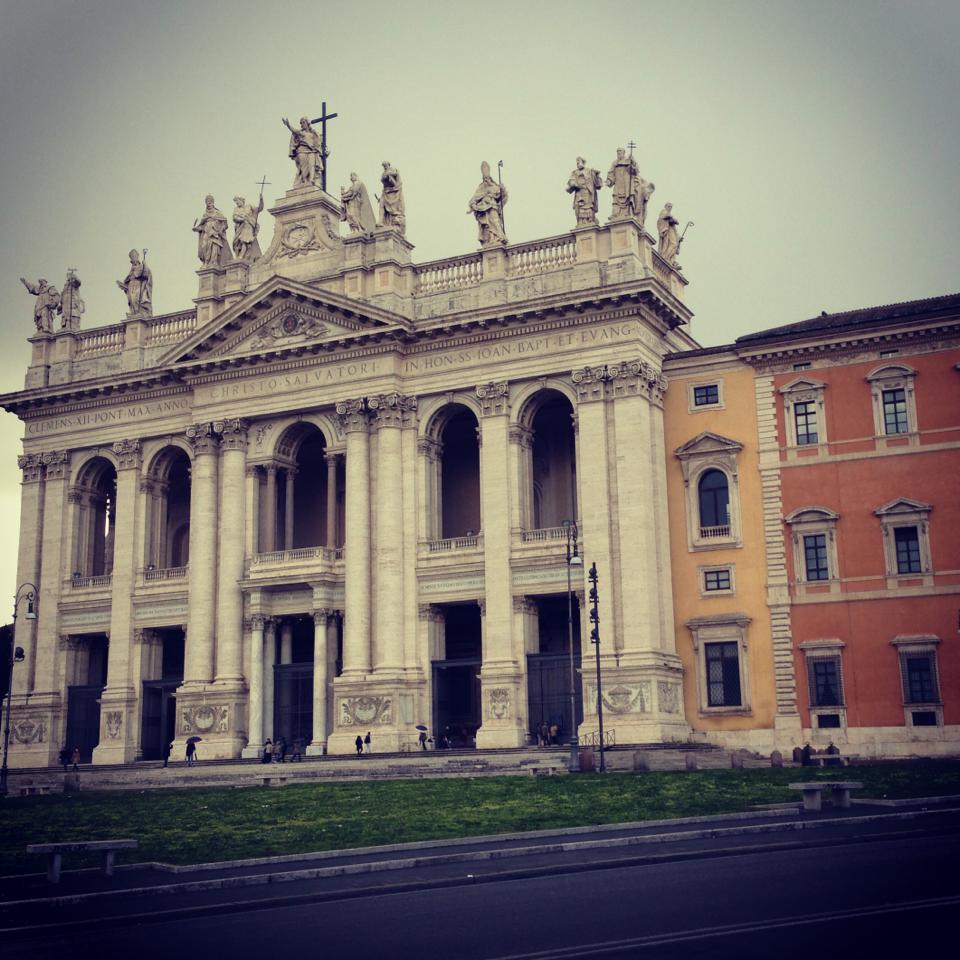 17. Recreate your own Roman Holiday movie scene and take a Vespa Tour by night. — ScooterRoma
18. Stay in an apartment rental to get a feel for local living. That way you can shop at the local market and then cook a gourmet meal in your own kitchen. — The Planet D
19. Head out late at night in Rome – when all the tourists have gone home safely tucked away in their hotel room beds and see the sites. Visiting the Trevi Fountain at midnight is magical – and probably the only time that you can get an unobstructed photo of the iconic fountain! — OttsWorld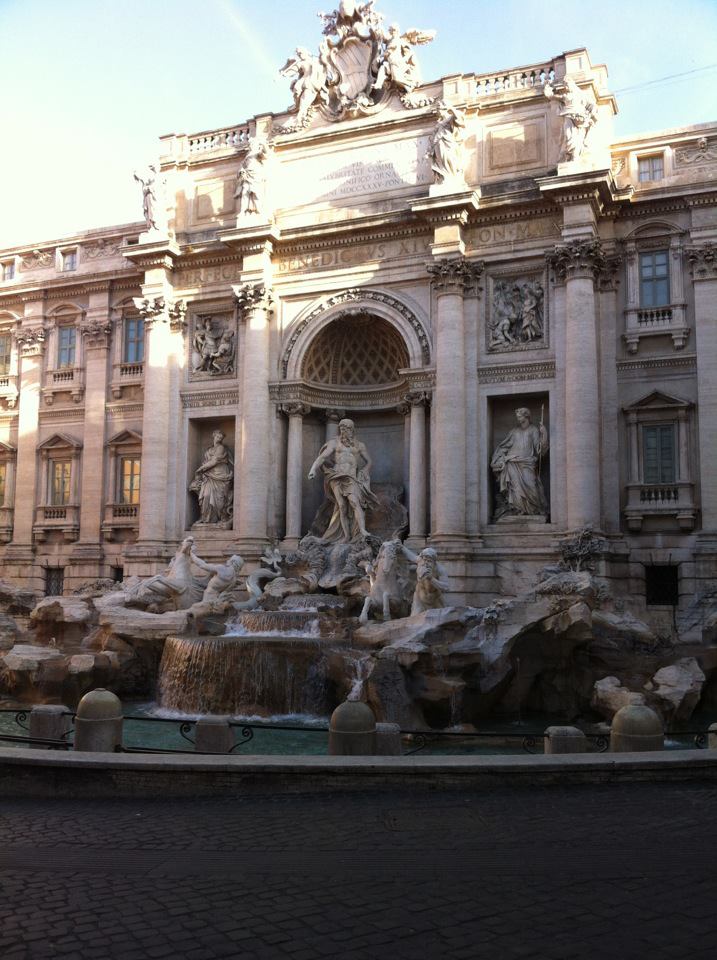 20. Walk around the San Lorenzo District. This studenty district, just to the southeast of Stazione Termini is Rome at its most alternative. Packed with cheap eateries, lefty-leaning bars and boutique shops, it's a welcome break from the touristy centre. Plus, it's the home of the best chocolate in Rome – the chocolate factory at SAID – try their hot chocolate, you won't be disappointed! — Lazio Explorer
21. Cool off on a hot day in summer by slipping into the dark, cool air of several Roman churches to check out these amazing Caravaggio's: The Calling of St. Matthew at San Luigi dei Francsi, Madonna of Loreto in the Basilica of Sant'Agostino and The Crucifixion of St Peter and Conversion on the Way to Damascus in Santa Maria del Popolo. — Mozzarella Mamma
22. Just a 15-minute drive from the city center, head to Monte Mario, Rome's highest peak. Though it's slightly off the beaten path for most tourists, the glistening view of the entire city is well worth an evening visit. — Oh Rome
23. Head to the local area of Trastevere and take a stroll around the cobbled streets before choosing one of the many excellent local restaurants. It's a picturesque neighbourhood which has the look and feel of a traditional small Italian town, with people shopping, chatting and drinking espresso at the pavement cafes. — Global Grasshopper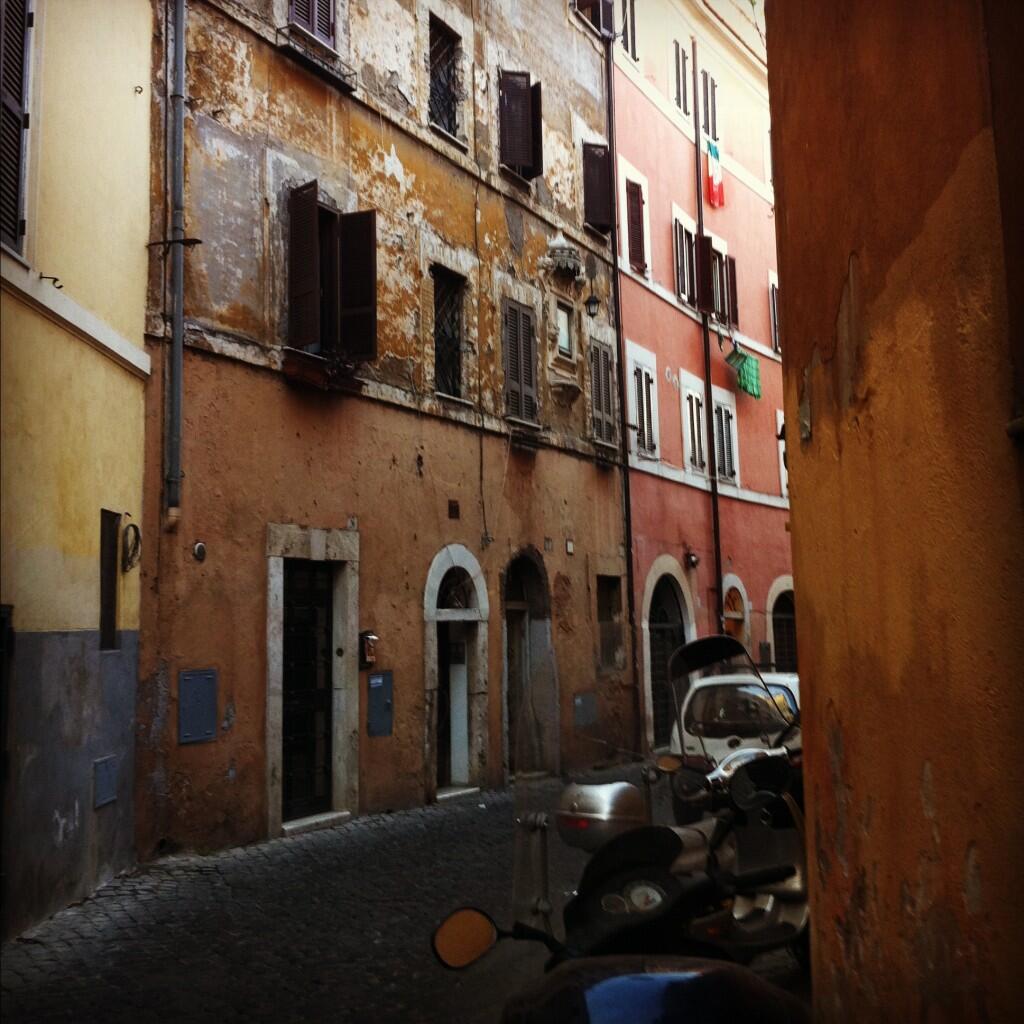 24. Admire a stretch of Roman aqueduct, as seen on Understanding Rome's "Roads and Water" tour. — Understanding Rome
25. Walk in the shoes of Audrey Hepburn and head to La Bocca della Verità. — 20s Something Traveller
26. Explore the amazing and food rich quartiere (quarter) of Testaccio. — Ed Rudisell
27. Hire, borrow or beg a bike and cycle along the Tiber River from Ponte Della Musica to Ponte Marconi. Glorious, great and gritty perspective on the City. You'll end up near Testaccio – just perfect for lunch at Augustarello in Via G Branca. You could cycle back and go to a concert at The Auditorium. — Rachel Eats
28. Check out the Protestant Cemetery in Testaccio. A green and shaded space in the heat of summer, this non-Catholic burial ground contains some of the most famous and important graves anywhere in the world – including poets (Keats & Shelley), painters, sculptors, authors and diplomats. — Lambs' Ears and Honey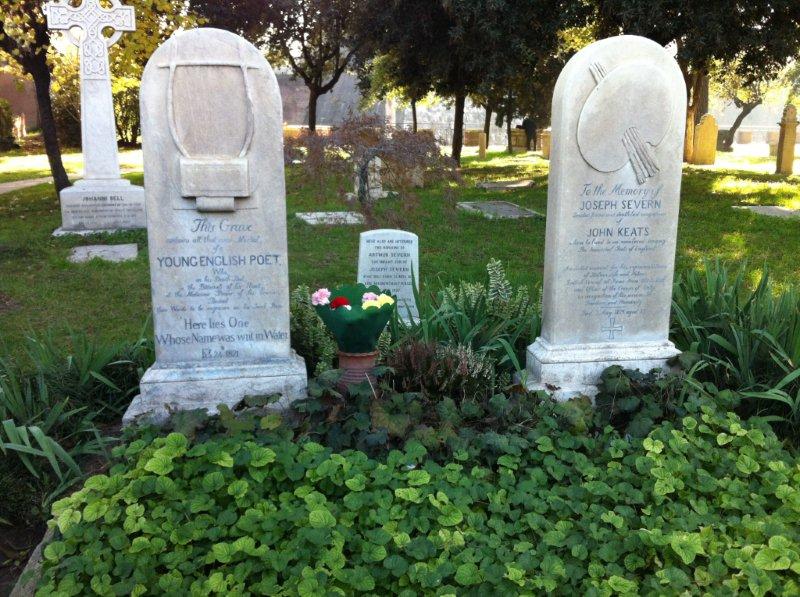 29. Legend or truth? The only female Pope in history? Not far from the Colosseum, pay a visit to the Shrine of Pope Joan (Via dei Querceti). — Gillian's Lists
30. Head to the Capuchin Crypt (Church of Santa Maria della Concezione) to see the bones of some 4,000 dead Capuchin monks and decayed skeletons strangely arranged in the most beautiful and decorative designs. — Eating Italy Food Tours
—
We'd love to hear from you if you take any of our tips for interesting and fun things to do in Rome. Happy Rome exploring!
Like this? Check out Eating Europe on social media!
We're on…
With more Italian foodie ideas, mouthwatering pics and much more.