3256 Views
There are plenty of things to see and do in Prague, but besides the main tourist attractions (the Astronomical Clock, Charles Bridge and the Prague Castle), finding the more unusual sites can be challenging. Luckily I'm on the case! During the summer, Prague might feel a bit like Disneyland with so many tourists and big crowds, but the city can accommodate the huge amounts of tourists by providing plenty of off-the-beaten path things to do. Here are my top three favorite unusual tourist attractions in Prague.
The Kafka Museum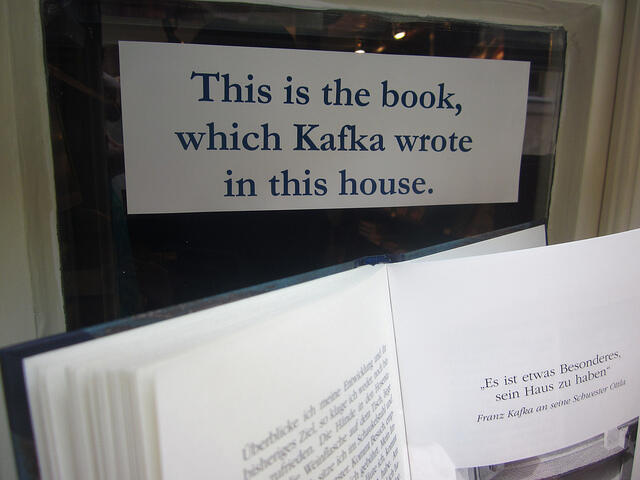 The Kafka Museum commemorates Czech writer Franz Kafka. From it's surrealist atmosphere on the inside, to the quirky and just plain weird exhibits about Kafka, it's easy to get lost inside. Plan to visit over a few hours — especially if it's swelteringly hot outside during the summer.
Cihelná 2b, 118 00
+420 257 535 507 
John Lennon Wall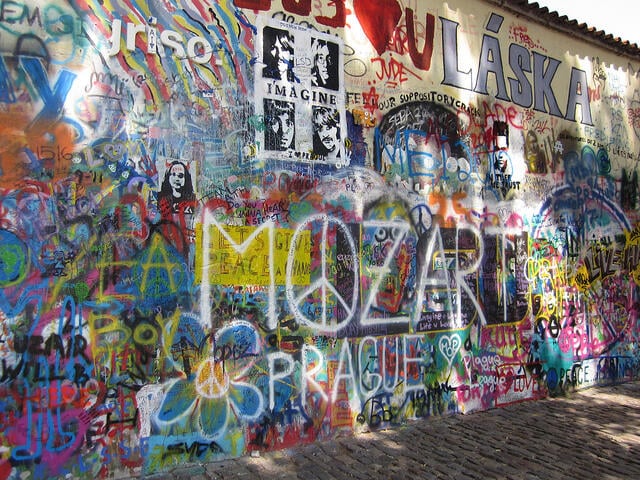 Since the 1980s, visitors have left drawings and writings on this small stretch of wall not far from the Charles Bridge. Young Czechs left Beatles-inspired graffiti here during the communist era and now the John Lennon Wall fills with new works of art and inspiration every day. Even today when you walk by, you'll spot tourists and other people leaving their mark and memory behind.
Velkopřevorské náměstí, 118 00

The Dancing House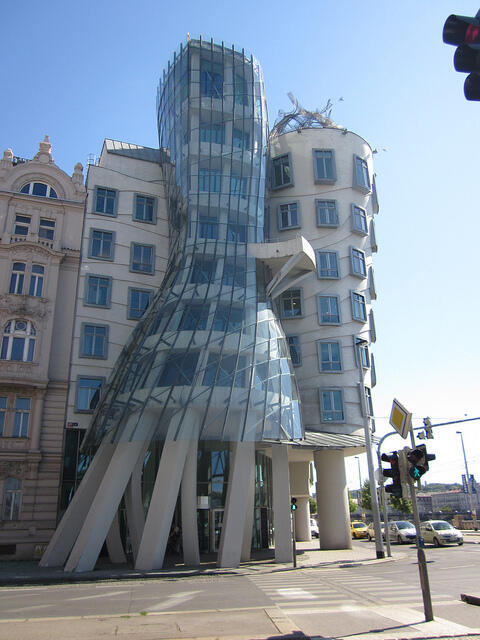 Okay, this is less of a cool thing to do and more of a funky building. Designed by Frank Gehry, the Dancing House is located near the river and looks to be pretty cool. There is a restaurant on the inside, but the real beauty of this is the outside. Visit at sunset to catch some unique and unusual light.
Jiráskovo náměstí 1981/6, 120 00
+420 602 294 854
—
Looking for more unusual things to see and do in Prague? Check out the expanded version of this travel guide on Hostels Club.