1950 Views
Many would agree, Paris is the most romantic city in the world. In the beautiful City of Light, also dubbed the City of Love, you can enjoy romantic moments everywhere, and even just strolling around hand-in-hand with your loved one feels more special in Paris. However, if you really want to impress your beloved on Valentine's Day, then the city also offers plenty of activities and addresses for you to enjoy more Paris romance. Read on for our pick of the most romantic things to do in Paris.
Book into a romantic hotel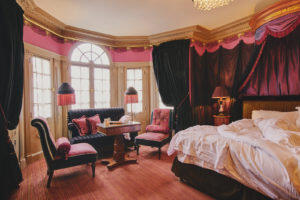 Of course, one of the best ways to start a romantic weekend away in Paris is by checking into a beautiful and romantic hotel. There are many to choose from, but L'Hotel makes a particularly seductive setting for couples. Famously the last home of Oscar Wilde, it is now the smallest five-star hotel in Paris, boasting just 20 rooms to offer guests an intimate stay.
The lavish decor is perfect for cocooning in your room or suite – think heavy drapes and velvets in rich shades of red and purple, antique furniture, and large tubs for soaking in – while downstairs you can enjoy some alone time in the small pool, hammam, and treatment room, which the hotel will happily privatise for you.
Enjoy a night at the Opera this Valentine's Day
What could be more romantic than getting dressed up in your finery for a night at the opera with the one you love? Evenings at the opera are very popular with Parisians and are a special event to experience during your stay. There are two opera houses in Paris but the Opéra Garnier, also known as the Palais Garnier, is definitely the more romantic of the two.
Created by the architect Charles Garnier in 1875, the Palais Garnier is an opulent work of art, with walls gilded in gold and ceilings that sparkle with chandeliers, making a spectacular setting for your romantic night out.
Dine in the Eiffel Tower
Although many couples head to Paris to kiss under the Eiffel Tower (some believe it's good luck for the relationship, and others do it just to soak up the Paris romance!), you can also enjoy a romantic and lavish dinner high up on the second floor of the iconic Parisian monument.
The tower's fine dining restaurant Le Jules Verne is overseen by Chef Frédéric Anton, who holds the title of Meilleur Ouvrier de France, which translates to Best Craftsperson of France and is awarded to only the very best in the industry. Here Chef Anton reinterprets French cuisine to offer guests a gastronomic experience, and of course with a spectacular view of the city for an unforgettable evening.
Picnic by the Seine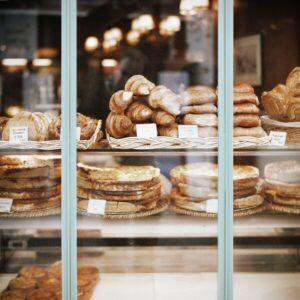 A walk by the banks of the Seine is one of the most picturesque spots in Paris, offering views of the city's beautiful bridges,
 the Eiffel Tower, and the Notre-Dame. When the weather allows it, the Seine also makes the perfect setting for a romantic picnic, particularly when the sun starts to set.
Just head to one of the city's delicious bakeries to pick up a baguette, accompanied by cheese, charcuterie, and wine, and you have a simple and delicious picnic with some of the very best French food.
Alternatively, head to Zia, a fantastic brunch spot less than a 20-minute walk from the beautiful Pont Alexandre III bridge, who will do all the hard work and put together a gourmet picnic for you.
Head out on a private boat ride
Skip the touristy Bateaux-Mouches boat trips where you'll be packed with other sightseers and instead take your beloved out on your own private electric boat with Marin d'Eau Douce. Boats can be rented from one hour to one day, without a permit, and leisurely sailed down the Bassin de la Villette, the Canal Saint Martin, or the Canal de l'Ourcq for a romantic day out. To complete the experience you can also enjoy a picnic on board or in one of the parks by the canal, and don't forget to request a bottle of champagne to add an extra special touch for Valentine's Day!
Plan a classic movie date night
Although there are plenty of old and cosy cinemas to choose from around Paris' historic Saint-Germain-des-Prés district, Beau Regard offers not only a cinema but also a sleek and stylish bar and restaurant which is perfect for enjoying a classic dinner and a movie date night this Valentine's Day.
Beau Regard's only screen is the perfect spot for cuddling up to watch a film, while in the bar and restaurant you can enjoy a pre-dinner cocktail and a menu designed by one of Paris' hottest young Michelin-starred chefs, Mathieu Pacaud. Saint-Germain-des-Prés is also one of Paris' most beautiful quarters, and will make a romantic setting for walking your date home.
If you're looking for more ideas for what to do in Paris, check out our suggestions for unique things to do during your next visit to the City of Light.