6559 Views
Sam Wood, the co-author of the popular travel blog, Indefinite Adventure, shared with us his Vegan Scone Recipe. He claims he was inspired by the Dutch scone (aka luilakbollen) he once had on our Harlem Food Tour and then decided to put his own vegan spin on them. An unquestionably lighter but no less delicious option!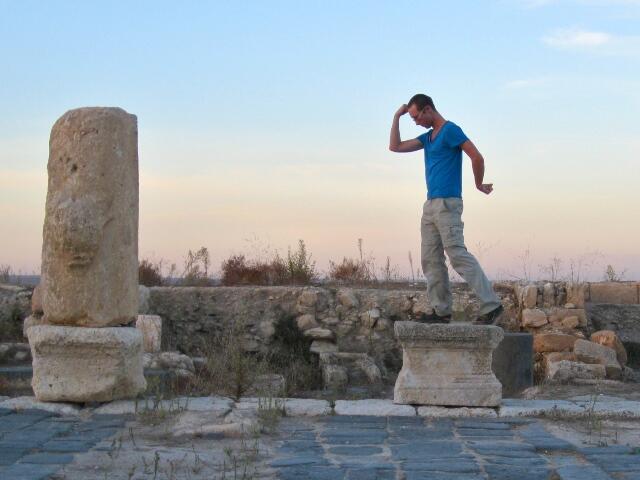 About Luilakbollen (Dutch Scone) 
The word luilakbollen translates as "lazybones buns". According to the BBC website, Luilak is a Dutch festival held on the day before Whit Sunday. Young people start to crowd the streets at 4 am, whistling, banging on doors and ringing bells to make as much noise as possible. Any young person who fails to get up is a "lazybones". As well as making lots of noise, the revellers stuff themselves with goodies, including these very tasty scones.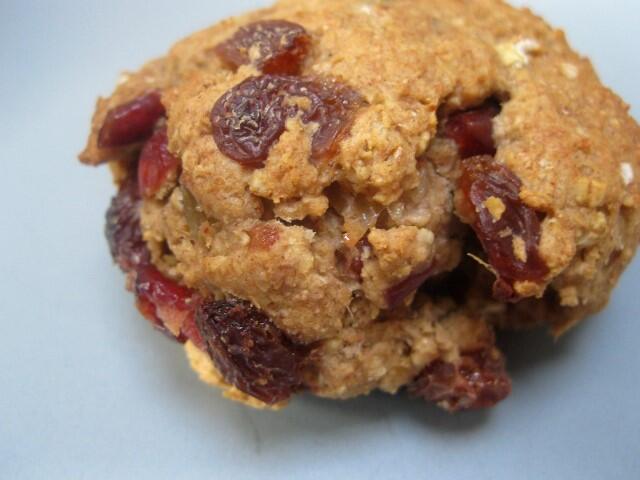 The buns themselves usually contain dried fruit and are made with a mixture of butter and flour. Sam says: "Dutch food is not typically very vegan friendly, and indeed the recipe for these is not traditionally vegan, but vegan baking is really not all that scary." Indeed, Sam makes the job even more of a challenge by deciding to use lower-gluten spelt flour instead of regular wheat flour. But we're sure you'll agree, the results look delicious!
Sam's Vegan Scone Recipe
Ingredients (makes 8 scones):
1/4 cup (60 ml) fat (e.g. melted coconut oil)
½ cup (120 ml) milk (e.g. unsweetened soy milk)
2 tsp dried yeast
3 1/3 cups (approx. 800 g) flour (e.g. spelt flour)
1/4 cup (60 g) of brown sugar
1 tsp cinnamon
½ tsp ginger
1/4 tsp nutmeg
zest of 1 lemon
1/3 cup (80 g) sultanas or raisins
1/4 cup (60 g) cranberries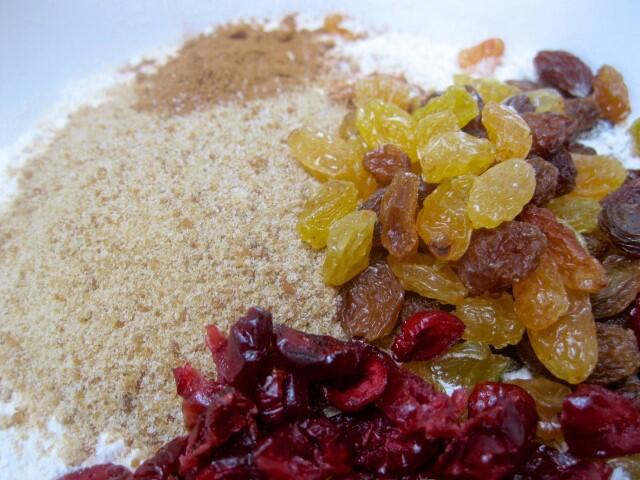 Method:
Melt the butter or oil in a pan, then remove from the heat, add the milk and yeast and let it sit for 10 minutes.
In a large bowl, combine the remaining ingredients, then stir in the oil, milk and yeast mix.
Mix well until fully combined into a ball, then turn it out onto a floured surface a knead for a full 5 minutes.*
Put the ball back in the bowl, cover with a tea towel and let it rise in a warm place for 1½ hours.
Turn the risen ball out onto a floured surface and divide into 8 equal parts. Roll them into balls and place on a baking tray lined with baking paper.
Heat the oven to 180 degrees C and bake for 15-20 minutes.
Let cool just enough your vegan scones so they don't burn your mouth and enjoy! (Because really, who is going to wait for them to cool fully anyway?!)
*The kneading is really only necessary if you are using flour with a high gluten content (like wheat flour). Otherwise, just give it a few pokes and move on.
About Sam's Indefinite Adventure
Sam grew up in east London and studied at the University of London – in the UK's capital city. As a teenager, he was lucky enough to have the opportunity to travel in the holidays with his family around Europe, North America, Japan and Australia. When he met his partner Zab in 2005, the travel adventures started almost immediately – but it wasn't until 2013 that they formally started their travel blog, Indefinite Adventure.
In their words, "We aim to give practical advice to other potential long-term travellers, inspire you for your two-week holiday, or just appeal to your inner armchair traveller. We seek out great vegan food to eat and awesome eco-hotels to stay at on your travels." We like the sound of that!
I hope you enjoyed this vegan scone recipe, and you'll have fun making them by yourself now!