3010 Views
The Victoria Sponge cake is often served at afternoon tea, and named after Queen Victoria, you don't get much more English than that! This cake is also delightfully simple to make, it's light and airy, with layers of cream and jam, making it an easy one to eat plenty of! Here's how you do it.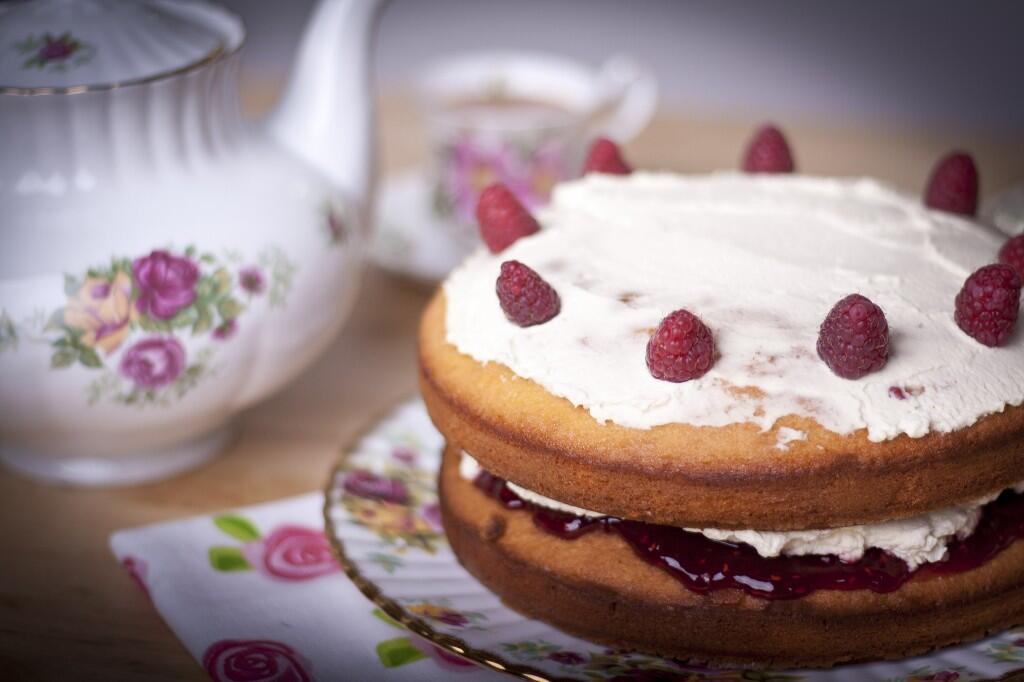 Ingredients
For the sponge
50g (1 3/4oz) of butter (melted)
1 cup (8oz) of butter (softened)
1 cup (8oz) sugar
4 large eggs
2 teaspoons of vanilla extract
1 cup (8oz) of all-purpose flour
1 ½ teaspoons of baking powder
½ teaspoon of salt
For the filling
Strawberry jam
1 cup of heavy whipping cream, lightly whipped
Procedure
Preheat the oven to 350 degrees F (180 C), melt the 50g of butter in a pan and brush onto two 8" cake tins. Line the two cake tins with greaseproof paper.
Using a large bowl, mix the butter and sugar until the mixture is creamy and pale, make sure there is a lot of air in the mixture by beating well.
One at a time, beat the eggs into the bowl, making sure the mixture stays light and airy. If the mixture begins to curdle, add a tablespoon of flour.
Mix the salt, flour and baking powder, before folding into the wet mix of eggs, sugar and butter. Pour the mixture evenly between the two cake tins and level them out. Place in the oven for 20-25 minutes. You can test when these are done by inserting a skewer, and if it comes out clean, the cakes are ready! When ready, remove the cakes and place on a rack to cool for up to an hour.
Finally, spread the cream and jam on top of one of the cakes, and then place the other on top of this. Dust them with powdered (icing) sugar, serve, eat and enjoy!