6419 Views
This post was originally published on March 26, 2015 and was updated on October 20, 2016.
Prague's upscale Vinohrady neighborhood is known for its gorgeous green spaces, elegant Neo-Renaissance and Art Nouveau buildings, and stylish bars and restaurants. Meaning "vineyards" in Czech, in the 14th century Vinohrady was covered with them. The tradition continues today on the grounds of Havlíčkovy sady, Prague's second largest park, which is home to vineyards and a restaurant-wine cellar where you can sample the local vintages. Vinohrady's other park, Riegrovy Sady, has been long associated with beer for its popular beer garden. If you visit Prague from April to October when it's open, grabbing a sausage and a pint at "Riegrak" is a must.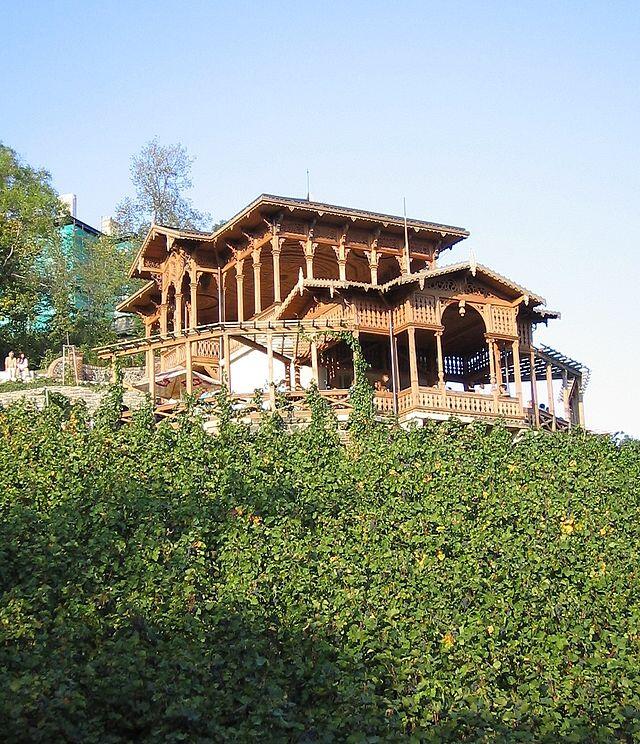 Vinohrady is also home to a large expatriate population that likes to passionately debate the best spots for food and drink. But all of them would most likely agree that this is one of Prague's most delicious districts! Here are some suggestions for making the most of your Vinohrady visit…
Farmer's Market at Jiřího z Poděbrad Square
With a name that's so difficult to pronounce most non-Czech locals call it "JZP," this square hosts some fantastic fresh food stalls at its weekly market. It's also dominated by a famously ugly (we think it's awesome!) modern church.
Jiřího z Poděbrad Square, Prague 3
farmarsketrziste.cz
Open: Wed – Fri, 8am – 6pm; Sat 8 am – 2pm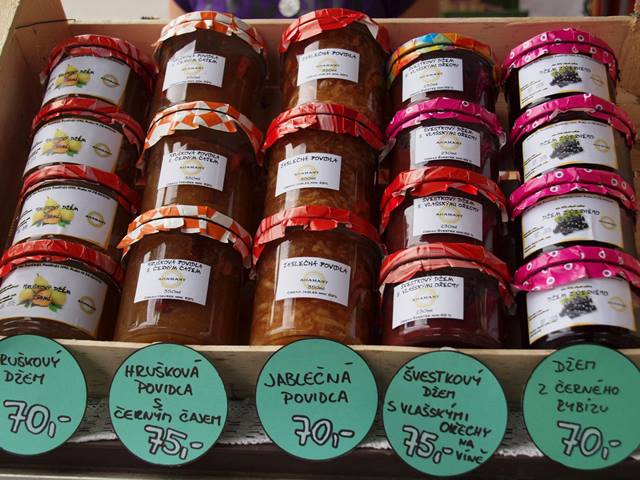 Czech Food at U Sadu
It doesn't get more authentic than this kitsch-cluttered dive. Expect a good mix of local Czechs and foreigners mingling and enjoying cheap drinks and an affordable menu of classic Czech meals till the wee hours (the kitchen stays open until 2am)!
Škroupovo nám. 5, Prague 3
+420 222 727 072
usadu.cz
Open: Mon and Sun 8 am – 2 am; Tue 8 am – 4 am
**********************
Like this? Check out Eating Europe on social media!
With Czech foodie ideas, mouthwatering pics and much more, we're on…
Facebook | Twitter | Pinterest | Instagram
**********************
Wine at Le Caveau
Come spring, the sidewalk seating at this French wine and cheese shop on the north end of JZP is perpetually filled with people sipping Chablis to the strains of house chanson singer Ira Mimosa.
Jiřího z Poděbrad Square 9, Prague 3
+420 775 294 864
facebook.com/caveaujirak
Open: Mon – Fri 8 am – 10.30 pm; Sat 9 am – 10.30 pm; Sun 2 pm – 8.30 pm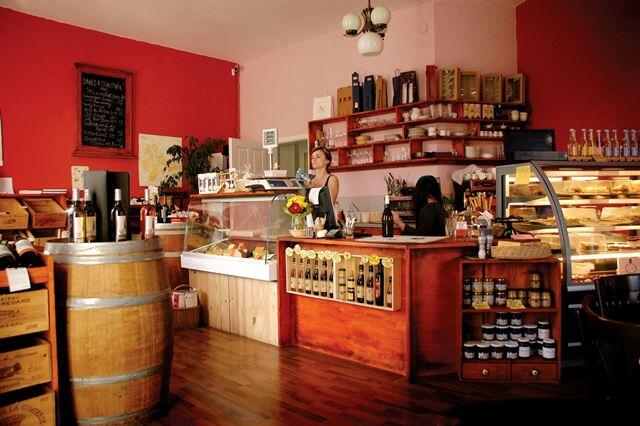 Coffee at La Boheme
There are so many great cafes in Vinohrady that specialize in a good cup, including Pražírna and Mamacoffee. But newly opened La Boheme is as beautiful as the coffee is perfectly prepared.
Sázavská 32, Prague 2
+420 734 207 049
labohemecafe.eu
Open: Mon – Fri 8 am – 8 pm; Sat 11 am – 8 pm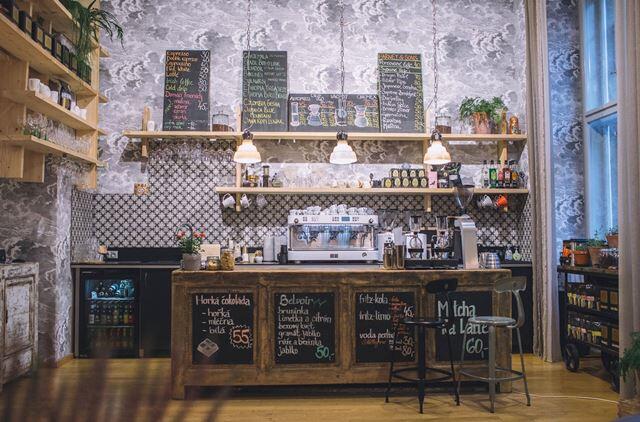 Cocktails at Martin's Bistro
Beloved Vinohrady-Žižkov bar Hapu shuttered recently after years of serving up its signature creative cocktails. Luckily for fans of drinks like the coriander martini, the owners have opened this laid-back bistro where Hapu-style cocktails meet good meals.
Velehradská 4, Prague 3
+420 774 100 378
facebook.com/Martins-bistro-524106154292232
Open: Mon – Fri 11 am – 10 pm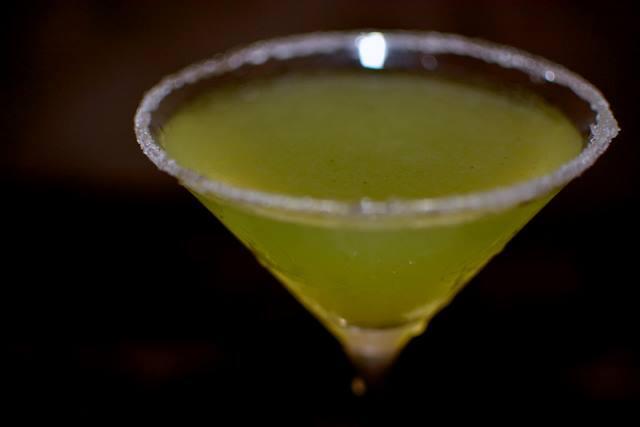 Beer at Vinohradský Pivovar
Local cider, wine, and, of course, a tasty IPA and other dangerously good brews can be found at this newly opened, smoke-free pub which also serves hearty meals.
Korunní 106, Prague 10
+420 222 760 080
vinohradskypivovar.cz 
Open: Mon – Sun 11 am – 12 midnight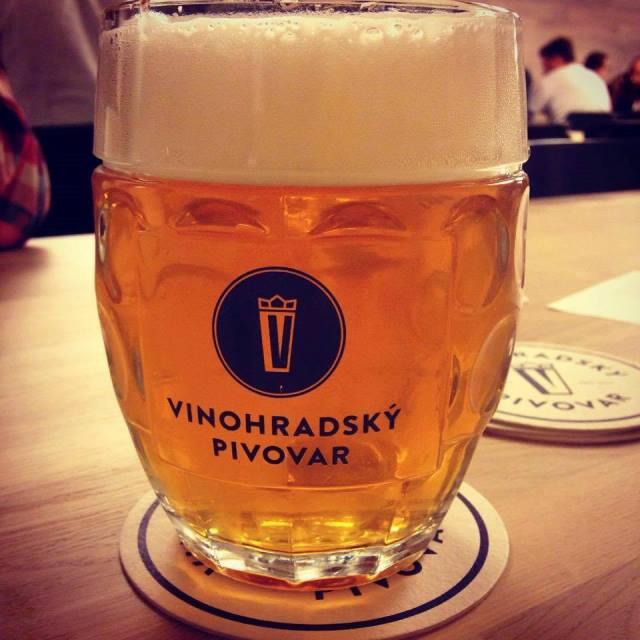 Brunch in Náměstí Míru
Náměstí Míru is Vinohrady's second square. The neo-Gothic Church of St. Ludmila and the historic Vinohrady Theater are its must-see landmarks while a clutch of inviting eateries in the area that do brunch make it an ideal spot for this lazy Sunday meal. Try Sahara Cafe, Bruxx, Marthy's Kitchen, or vegetarian favorite, Radost FX.
A Night out on Vinohradská street
Vinohrady is the closest thing Prague has to a gay district, and a number of clubs are located on and around Vinohradská Street including the newly opened Club TerMax, its poppier cousin Termix, Celebrity Cafe, and (just around the corner on Polska) Saints Bar.
Planning your trip to Prague? Explore the city's culture, history, and food by taking our Prague Food Tour or our Brews and Views Beer Tour for incredible Czech delicacies!