2758 Views
Are you planning a trip to London this year? Well, you're probably not the only one. In the first 6 months of 2014, international tourists made nearly 8.5 million trips to the city! That's incredible, right? I can totally understand why London is such a popular destination, as the city offers everything from world-class culture and theater to magnificent exhibitions, nightlife and the best sporting events. And the good thing is that it doesn't matter which month you come to visit, because in London there is something happening all year round.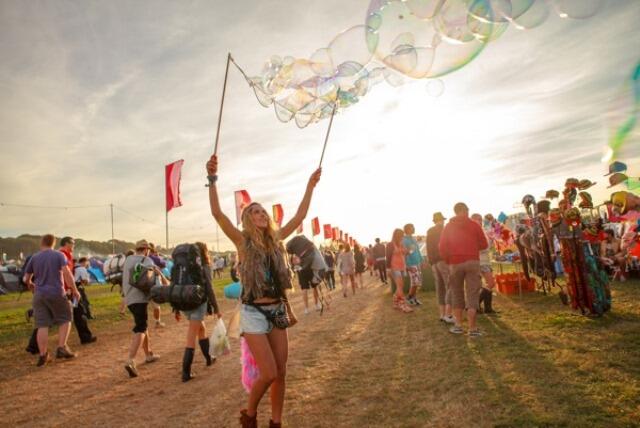 Best London Festivals to Visit in 2015
Vault Festival 2015
January 28 – March 8, 2015
This London Festival is held at the Vaults underneath Waterloo station. There are over 500 individual shows and events, all creative and innovative. Also keep an eye out for surprise pop-up acts and installations.
Maslenitsa Russian Festival in Trafalgar Square
February 15, 2015
Maslenitsa is the Russian Sun Festival – a celebration of the end of winter chills and the start of spring: of warmth, of hope, of growth. With a big Russian community in London, this festival is a great mix of music, food and crafts. Perfect for families and budget travelers, because it's free!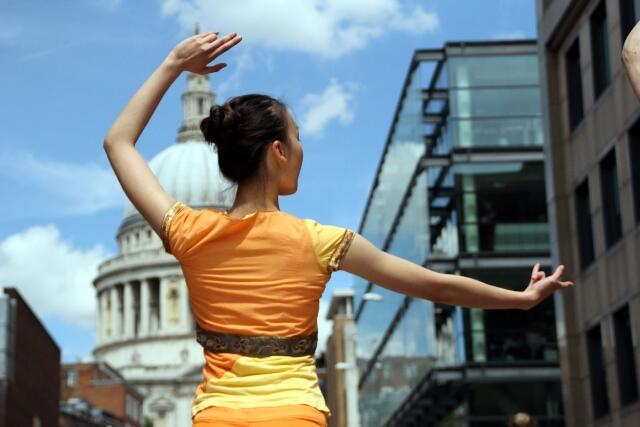 Chinese New Year
February 19 – 22, 2015
Did you know that London's Chinese New Year celebrations are the largest outside Asia? Highlights of the event include a lively parade and a main stage in Trafalgar Square on February 22 from 12 noon until 6 pm, featuring visiting artists from China. Lion teams, performances from local artists and traditional food and craft stalls can be found in various locations. This year is the year of the Goat!
St Patrick's Day
March 15 – 17, 2015
The free St Patrick's Day Festival in Trafalgar Square on March 15 is a great chance to experience Irish culture with an artisan Irish food market, comedy and film festivals, children's activities, ceilidhs, music and dance. There will also be many parties in London pubs and bars. So definitely a good craic!
Pride in London
June 27, 2015
This week-long festival in London celebrates the lesbian, gay, bisexual and transgender (LGBT+) community. The Pride Parade is the highlight, which follows a route from Baker Street on June 27 at 1 pm to Whitehall via Oxford Street, Regent Street, Piccadilly Circus, Lower Regent Street, Pall Mall and Trafalgar Square. During the day, there are also many live performances and speeches. At night, head over to Soho to party in the many pubs, bars and clubs.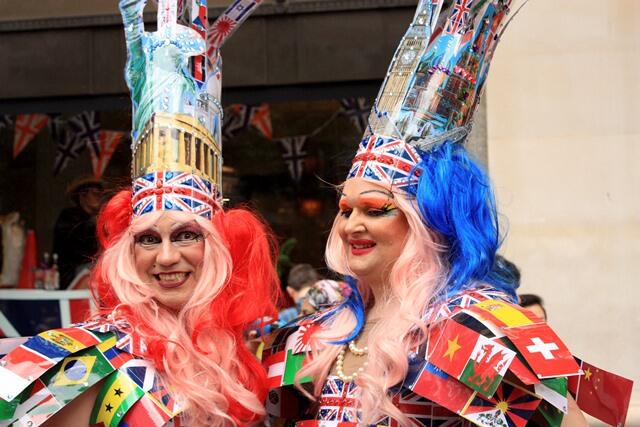 Taste of London in Regent's Park
June 17 – 21, 2015
london.tastefestivals.com/london
For 5 days in summer, Regent's Park is transformed into a food wonderland. There will be more than 40 top restaurants from the city showing off their best menu items. There are also over 200 artisan producers and premium brands attending the festival, so you can sample as many products as you can handle! If you want to get more active, you can participate in a cooking demonstration.
Hampton Court Palace Festival
June (exact dates to be confirmed)
hamptoncourtpalacefestival.com
The main courtyard of this Tudor Palace opens up to big names from rock, pop and classical music. A great night out on a summer evening; relax with a picnic in the gardens or enjoy a buffet lunch or dinner. It's all about having a good time!
Notting Hill Carnival
August 30 – 31, 2015
thelondonnottinghillcarnival.com
The streets of West London come alive every August Bank Holiday weekend as London celebrates Europe's biggest street festival. It's one gigantic party filled with steel bands, Calypso music and food stalls, and it's London's biggest and best annual event.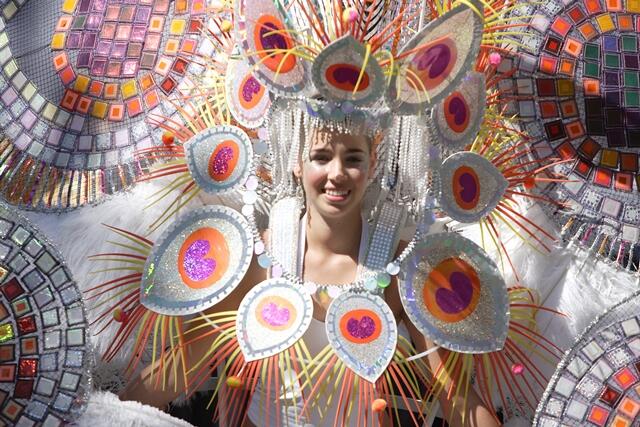 Eid in London
August (exact dates to be confirmed)
london.gov.uk/eid
Eid is a global Muslim cultural event that officially marks the end of Ramadan, the Islamic holy month of fasting. At Trafalgar Square, there'll be a food festival where you can sample tasty global cuisines. You can also enjoy live music performances and fun activities for children. Get dressed up nicely to join in these celebrations!
Pearly Kings and Queens Harvest Festival
September (exact dates to be confirmed)
The Pearly Kings and Queens (based on the historical figure Henry Croft, who helped the needy by standing out with his suit covered in shiny buttons to collect money for his charity) will be wearing their traditional pearl-button suits as they parade from Guildhall to St Mary-le-Bow church to celebrate the harvest time. Expect marching bands, donkeys (yes, donkeys) and many colorful characters at this traditional event. They all raise funds for the Whitechapel Mission.
London Design Festival 2015
September 19 – September 27, 2015
At the London Design Festival, you will find over 300 events and exhibitions from national and international design studios and individuals around the world. The works make use of the many unique spaces you can find in London, so events take place everywhere from the Victoria and Albert Museum to small local studios, with a select few hosted at some iconic London landmarks.
London Restaurant Festival
October (exact dates to be confirmed) 
As we're all food lovers here, don't miss out on the London Restaurant Festival. It's 3 weeks of foodie events and special menus at London restaurants. This year marks the 7th year of the festival and you can also find a range of tours through the city, as well as food-focused activities running throughout the festival.
Diwali
November (exact dates to be confirmed)
Known as the Festival of Lights, Diwali is celebrated all around the world. Every year, Trafalgar Square hosts a Diwali celebration, and there are smaller festivals and family Diwali events across London. Expect free music and dance from community groups and professional artists, as well as food stalls and a range of child-friendly activities.
———
I hope that this selection of London Festivals gives you some original ideas of how to spend your time in London. Let us know when you come over and book a spot on one of Eating London Food Tours as well, to make your visit to our capital unforgettable.