4056 Views
It may seem impossible that there could be yet another good reason to visit Rome this year. The already amazing food to be found in the city is made even better at foodie events that pop up throughout the year. These are perfect if you're interested in learning a little more about Italian food or tasting a wide variety of it. Though many of them are held in Italian, there are still some in English tailored to visitors and others that require no language at all, only a mouth with which to taste and eat.
Please note: Several of these events are annual so a website is provided in lieu of a date, which is usually not announced until a few months before the event.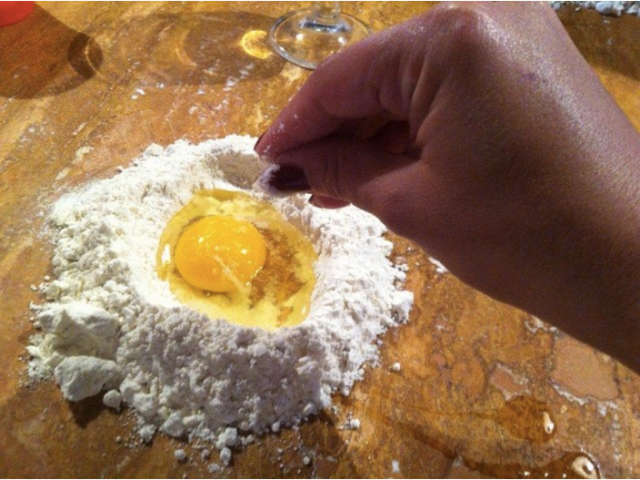 Eataly
Ever since this giant gourmet grocery-store-cum-restaurant-cum-cafe opened in 2012, it has proved itself to be the center of foodie events in Rome. Sometimes the whole building takes part in hosting certain events that rotate around one theme or another, like food from Sardinia or chocolate. You must pay to enter but tastings are included. No Italian is required. The other events that Eataly hosts are all about providing more details around food, which are given in Italian. There are cooking courses that last for two months, which teach you about everything from antipasti to desserts, or cooking courses that focus on one area, like brunch or cooking for kids. There are also Master of Food courses that run over 3 lessons, or there are tasting courses for wine or food. These events change every month, so check Eataly's website to see what's happening when.
Piazzale 12 Ottobre 1492
+39 06 90279201
eataly.net
Katie Parla
This woman seems to know it all where food and Rome is concerned. She's also a good source to turn to when looking for English foodie events in Rome. She has been known to host events in the past, such as book releases and tastings. So if you're interested in showing up to one, check her website to see if there's anything on while you'll be in Rome.
Mercato di Campagna Amica del Circo Massimo
Though this isn't really a foodie event but a market, sometimes a stroll through this market feels like one. It's open every weekend until about 4pm, and there are plenty of tastings to be had inside. A warm lunch is also served, prepared by a different farmer every week, and is well worth the €6 for food, bread and wine.
Via di San Teodoro, 74
+39 06 489931
mercatocircomassimo.it
Rome Wine and Food Week
Once a year in the fall for a week (in 2014, this event was held in November), restaurants, wine bars, chefs, theaters, museums and bookshops team up to show you what food is like in Rome. Events are held throughout the city and include everything from tastings with wine included to book presentations and city tours. Check their website to see what 2015 has in store.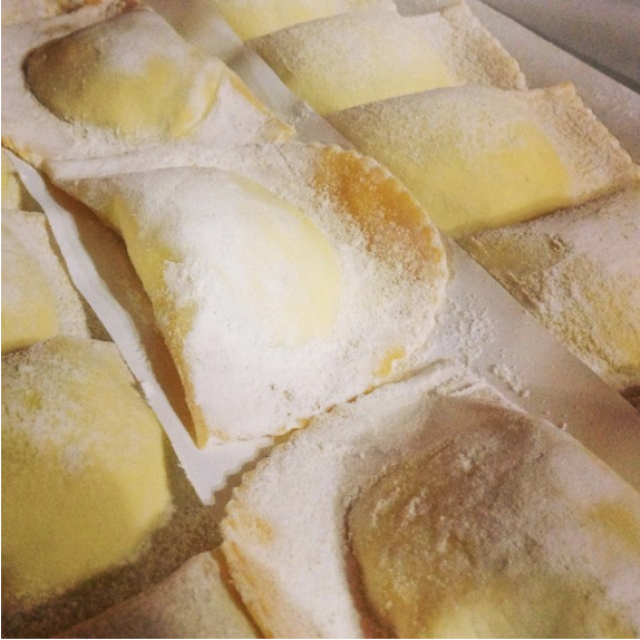 Taste of Roma
This is another foodie event that brings the whole city together, which also takes place in the fall each year. Held in the Parca della Musica, this event unfolds over a long weekend and brings in some of the best chefs in the city. A standard ticket includes entrance and 1 lunch and dinner. There are lots of tents from which to choose, and if you can't decide you can always get a ticket with more tastings! Though all the talks are in Italian, this event is easy to navigate even without speaking the lingo, as you don't need language for eating and enjoying. Check the website for the 2015 schedule when fall draws nearer.
Wine and food tasting at Roscioli
Here's an event if you're interested in learning more about Italian food and wine in English. From 8pm on Wednesdays through Saturdays, this restaurant near Campo dei Fiori hosts a wine and food tasting dinner that is led by sommelier and food expert Alessandro Pepe. You must book if you're interested in joining the table that includes 8 wines, 10 cheeses as well as meats, pasta and dessert.
Via San Salvatore in Campo, 54
+39 06 6875287
winetastingrome.com
———
For more food events around Europe, check out this helpful directory of European food tours.
———