3389 Views
Ahhh… the season of giving… And yes, the inevitable pre-Christmas panic when you realize you have zero inspiration for the dozens of gifts you still need to buy. Admittedly, there's not much we can do to help you find the perfect present for the stamp collector or the salsa dancer in your life. But if you have family members or friends who love to eat and/or travel, we've got you covered! And frankly who doesn't like food and traveling? What could be better than exploring a new city or country, while enjoying the local cuisine, bringing back the local wine, or sipping on the perfect morning coffee? So without further ado, we bring you…
10 of the Best Gifts for the Foodie Traveler this Holiday Season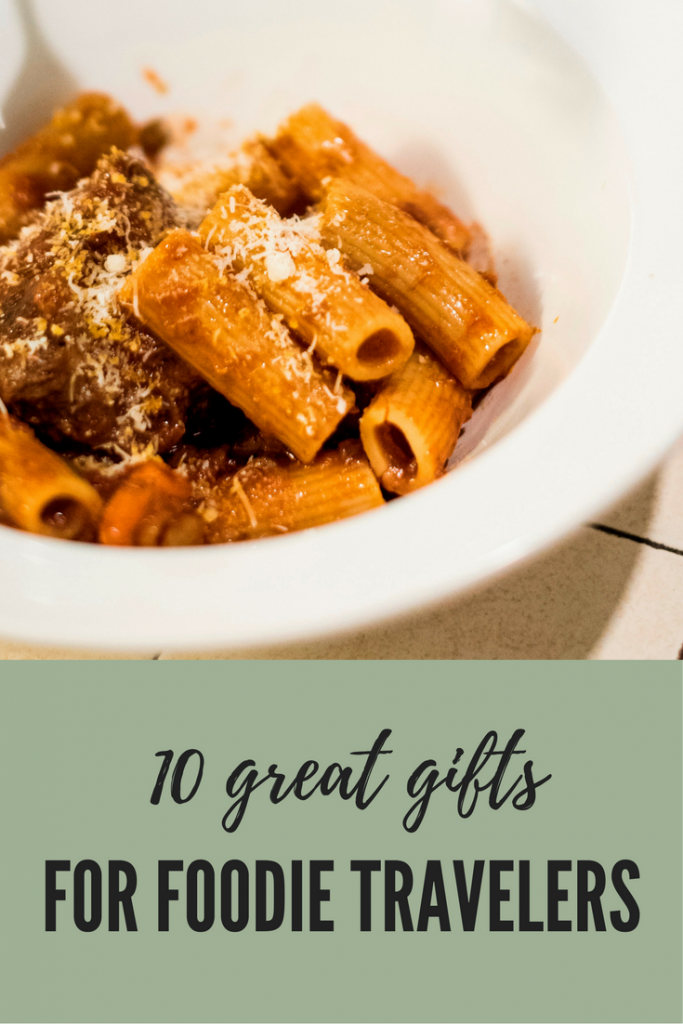 1. Wine Protection Travel Bags
You know how it goes: you try some incredible wine from the local vineyards while you're on vacation somewhere warm and sunny, and while you'd love to bring a bottle or two home with you, there's a good chance they're going to end up smashed all over your suitcase if you do. Problem solved! Wineware offers a selection of "wineskins" (for single bottles) and wine travel bags (for multiple bottles) that will protect your latest wine finds so you can bring them home with you. Bonus tip: they work for bottles of olive oil or specialty vinegars too!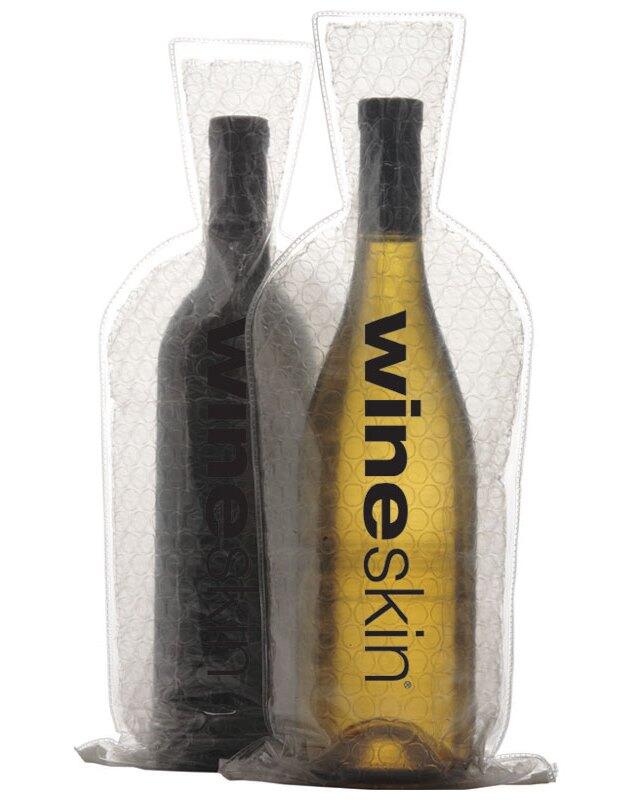 2. Food Tour Gift Certificates
For the foodie in your life who loves to travel, food tours make great gifts. And as they're experiences rather than physical objects, they're perfect for those who need to pack light! What is a Food tour you ask? Food tours generally last 3-4 hours, take place in a specific neighborhood of a city, involve some walking (which is a good way to work off some of that food!), are led by local guides, and involve tasting lots and lots of the region's cuisine. Eating Europe offers food tours (plus a couple of other culinary activities) in Rome and Florence in Italy, London in the UK, Amsterdam in the Netherlands, and Prague in the Czech Republic and other cities throughout Europe.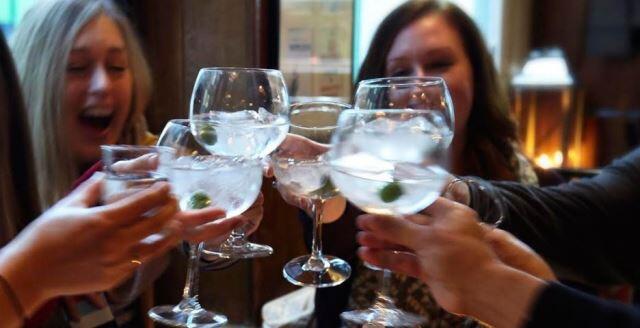 3. Picnic Hamper Backpack
What if your nearest and dearest loves food, but wants to travel a little closer to home? Then a picnic hamper that allows them to take their lunch or dinner with them on the road may be the ideal gift. What's more, VonShef makes classy picnic hampers that double as rucksacks, so they're practical as well as stylish. Our favorite is this blue tartan picnic backpack that comes with its own fleece blanket, wine bottle holder, cooler compartment, and enough crockery and cutlery for 4 people. A perfect day out with friends!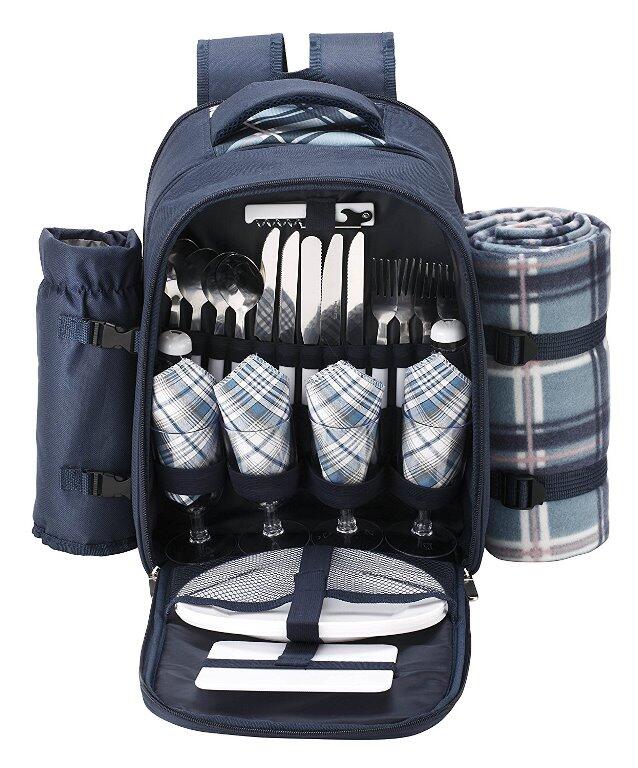 4. Where Chefs Eat Book
For the foodie who has everything, buy them the true restaurant bible: a collection of the world's best restaurants (organized by city) as chosen by professional chefs. Published by Phaidon and dubbing itself "the ultimate insider's guide", Where Chefs Eat covers 3,200 restaurants from 70 countries selected by 600 leading chefs. Just make sure your foodie invites you along when they make all those restaurant reservations!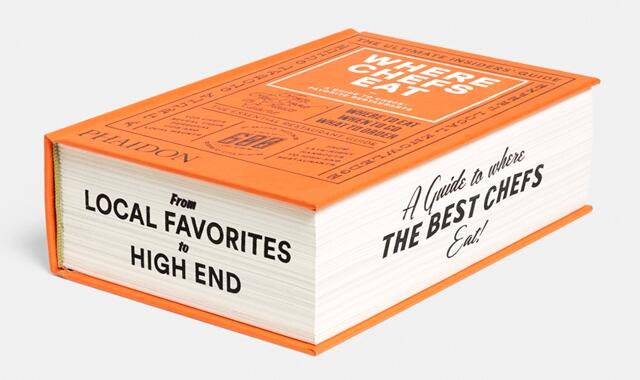 5. Miniature Bottles of Hot Sauce
Have you ever met a foodie who doesn't love her hot sauce? And while people may have dozens of their favorite bottles in their cupboard at home, it's the first thing they miss when they go on vacation… Cue the Sriracha Keychain
, which comes in 2 different sizes (the "original" is 1.7 oz. while the "mini" is 1 oz.) and can be ordered in multipacks of 3 or 10. So you never need run out of hot sauce on the road again!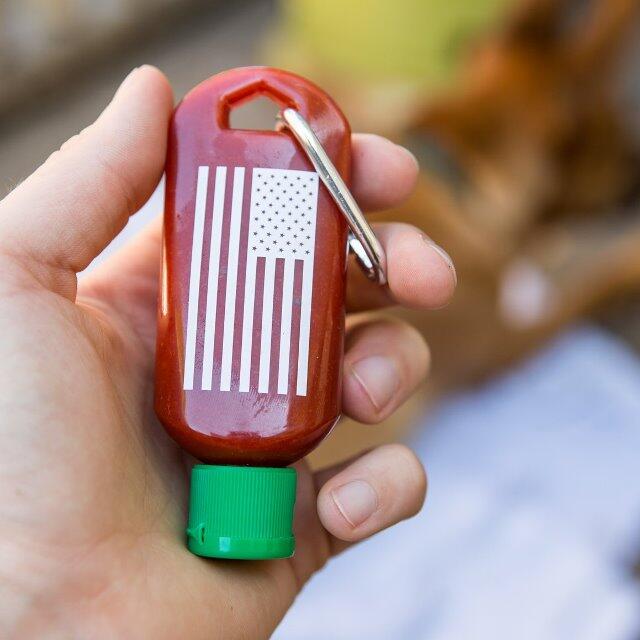 6. Portable Coffee Maker
Not being able to find a decent cup of joe is one of the foodie's greatest fears. And when traveling, that risk is even higher. But thanks to Aeropress, you can be sure of a proper espresso or regular cup of coffee wherever you travel. According to the product description, "it makes 1 to 4 cups of coffee or espresso (enough for 1 or 2 mugs), features a micro filter for grit-free coffee, and takes just 1 minute to make coffee (actual press time takes only 20 seconds)." Jet lag? We laugh in your face.
7. Food Lover's Guide to the World Book
"Experience the great global cuisines" is the subtitle to this guidebook published by travel experts Lonely Planet. The reviews alone are enough to convince you that this is the perfect gift for the foodie traveler. The book is full of cultural tips, recipes, and places to find the most authentic local dishes. It's also a beautiful, hardback, coffee-table book full of stunning photos that will make your mouth water. Ideal for those planning their next trip…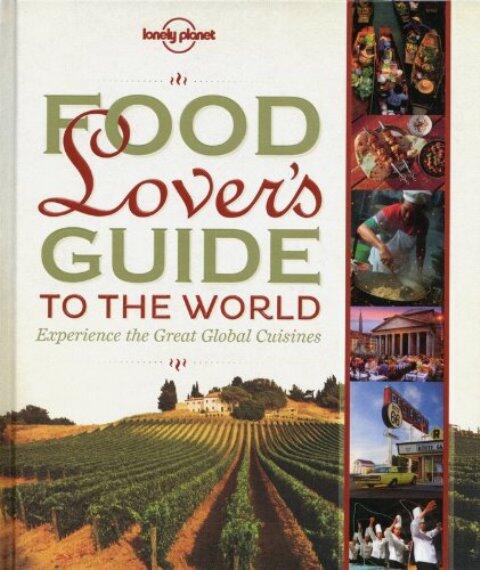 8. Portable Wine Nosing Kit
For the aspiring wine connoisseur, being able to detect certain aromas in wine is the first step towards becoming a vino expert. Le Nez du Vin offers "The Nose Knows" kits containing 6 (or more!) bottled aromas that are commonly found in wines so that you can start to recognize them for yourself. And some include miniature bottles, so they're easy to take on vacation, too. Wine tasting trip, anyone?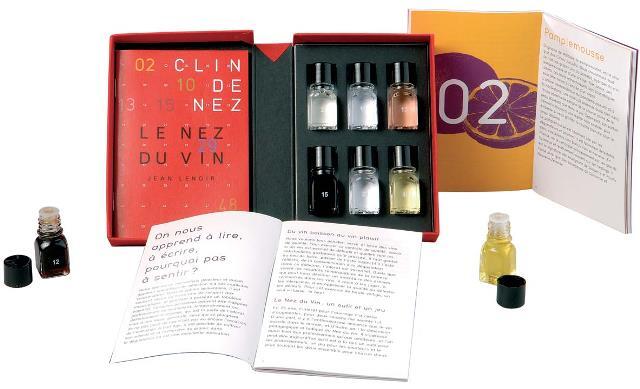 9. Stackable Airtight Containers
For foodies on the go who want to bring their home-cooked delicacies with them, or for those who want to bring back local products they've picked up at a market, there's a practical food-carrying solution available. These airtight containers from Lock & Lock are stackable, handy to carry, and best-in-class for preserving food. Just be sure to check your flight restrictions before you use them for international travel – you don't want to get all the way to customs, only to find out that smelly cheese isn't allowed into the country!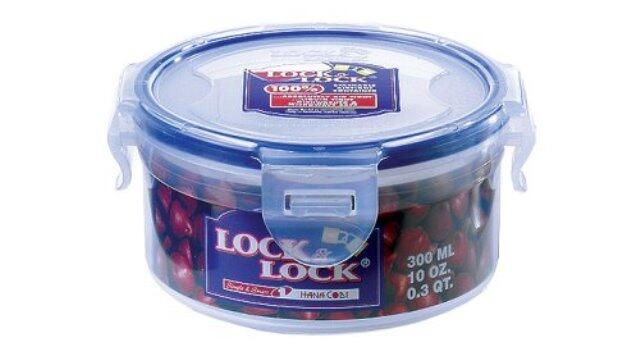 10. Classic Thermos Flask
There's nothing more classic than a good old-fashioned thermos flask (or even hip flask) – especially for the foodie in your life who loves to camp in the great outdoors. We're fans of this retro vacuum flask by Stanley, which keeps drinks hot or cold for 24 hours straight. Available in 5 different sizes, it makes a great addition to your picnic hamper, too!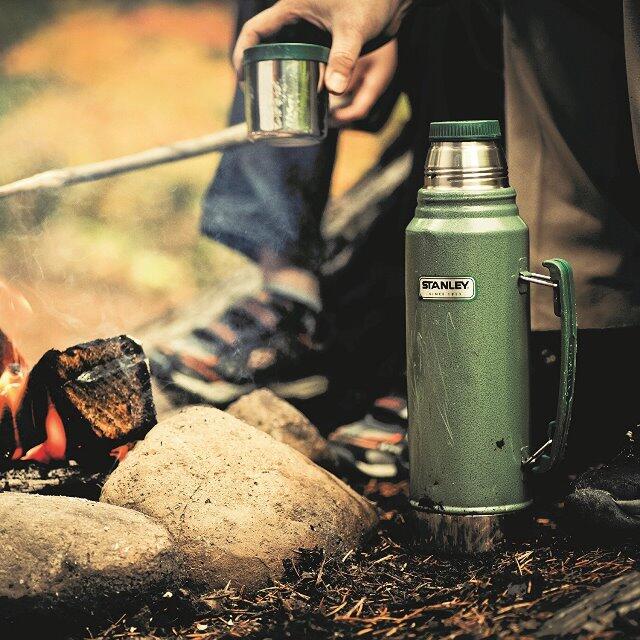 Bonus Gift 1! Vicky Hampton's Working Lunch – Recipes for Your Office Kitchen
Are you keen to make healthy, simple lunches but don't have the time to spend hours in the kitchen – whether at home or at work? Then Vicky Hampton's Working Lunch is for you! This compact cookbook features 50 easy lunch recipes (in English) covering everything from fresh, delicious salads to cool, summery soups, and from spicy couscous to pimped-up sandwiches. And the best part? The recipes require very little equipment so if your workplace has a surface big enough to fit a chopping board, and perhaps a kettle or toaster at best, you're in luck!  The book is available in both hard cover and e-book formats.
Bonus Gift 2! I Heart Rome Book
A love letter to Rome, with beautiful food and location photography, classic recipes, and stories from the heart of the Eternal City. Rome is an open-air museum; it's a modern-day marvel of a city that has seen centuries of emperors, popes, movements, triumphs, and tragedies. It's a city where the present and past sit side by side and interact in a beautiful, yet sometimes complex, kind of way. Rome begs to be uncovered at every turn. Through quirky local stories and glorious pictures, I Heart Rome takes you on an inspiring journey through the Rome that tourists rarely get to see.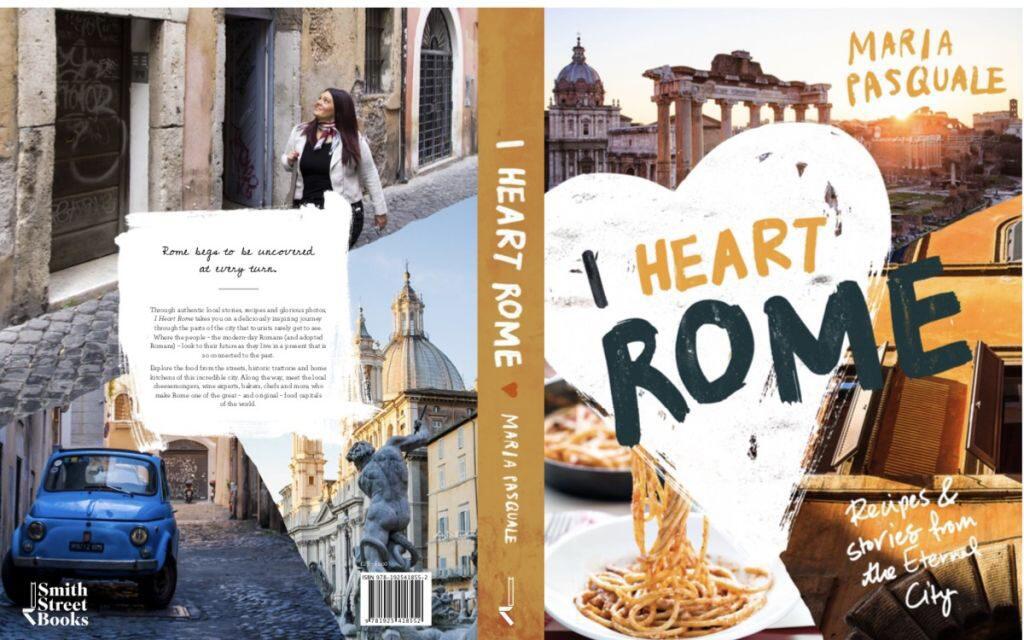 Disclosure: This post contains affiliate links to products. We may receive a commission for purchases made through these links.