2610 Views
Food in London is great all year round – what do you expect of a city with more than 12,500 restaurants? But with a number of new openings, food events, festivals, and celebrations the autumn is a great time to explore London foods.
Autumn is a time of hearty comfort foods, exemplified by seasonal fare such as apples, plums, pumpkins and game like partridge and pheasant.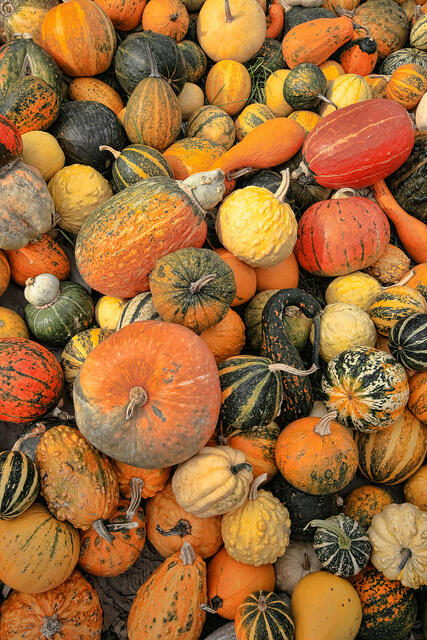 Where to Eat in September
Bringing the energy of underground Tokyo to the streets of Soho, Chotto Matte, in Frith Street, is one of the hot restaurant openings this month. It will bring the best of Japanese and Peruvian cultures serving up high-quality Nikkei cuisine, colourful cocktails, and live music. The menu will also feature a Nikkei tasting menu of seven courses for £40.
A menu determined by the seasons is being served at another of this month's new restaurants, Merchant's Tavern. Its modern European menu includes starters such as roast partridge with baked celeriac and hazelnut pesto. Mains include loin of venison with lardo di Colonata, braised red cabbage, and poached quince. It's housed in a former Victorian warehouse in Charlotte Road, Shoreditch.
Sample food from specialist producers from across the country at the Real Food Festival. The event, highlighting producers renowned for high quality and ethical production, runs from September 27-29 at the Southbank Centre. There's street food, demos by top chefs, a Sheep Show featuring live animals, and music.
Autumn is harvest time for Britain's farmers, but just because you're city-based doesn't mean you miss out on this celebration of food. At London's Pearly Kings and Queens' festival, they will stage traditional entertainment at Guildhall, in the City, before parading to St Mary-le-Bow Church for a service of thanksgiving on September 29. Follow the event with pints of ale and plates of jellied eels at an East End pub.
Expect marching bands, donkeys and many colourful characters at this event, which raises money for the Whitechapel Mission, a charity helping London's poor. A second Pearly Kings & Queens Harvest Festival is held on October 20 from 10am at St Paul's Church, Covent Garden.
Where To Eat & What To Do in October
New restaurant Pipsdish will open on October 2 serving seasonal food in Exeter Street, Covent Garden. It also has a 50% off launch offer until October 5.
The London Restaurant Festival will showcase the best of London's food at events across the capital from October 3-21. More than 800 restaurants will be involved, while the Gourmet Odyssey will take diners to three top restaurants to sample a different course at each. Other highlights include a Gastropub Quiz at five pubs across London, a Tapas Tour of Fernandez and Wells, Brindisa Soho, Iberica, Pix and Copita, and a mix of street food, music and poetry with Street ThEATre at The Old Vic Tunnels, and sushi and sake masterclasses.
London food finds its perfect aperitif at London Cocktail Week. The event from October 7-13 will be based in the Seven Dials area of Covent Garden, with roads leading from the central sundial monument dedicated to all things spirited. Luxury hotels, underground bars, shops, hidden courtyards, and exclusive members' clubs will be buzzing with cocktail aficionados enjoying a mix of unique and classic drinks. Wristbands cost £10 and provide access to pop up bars, tastings, and masterclasses.
One of the great things about the London food scene is that it revels in global offerings and you'll find some of the least likely foods and events in the city. The Scandinavia Show, at Tobacco Docks, isn't all about food – you'll find Finnish music, Swedish dancing and can learn about everything from the Norwegian fjords to Iceland's volcanic landscape. But the festival also showcases the best in Scandinavian food – from meatballs to herring. It is held from October 12-13.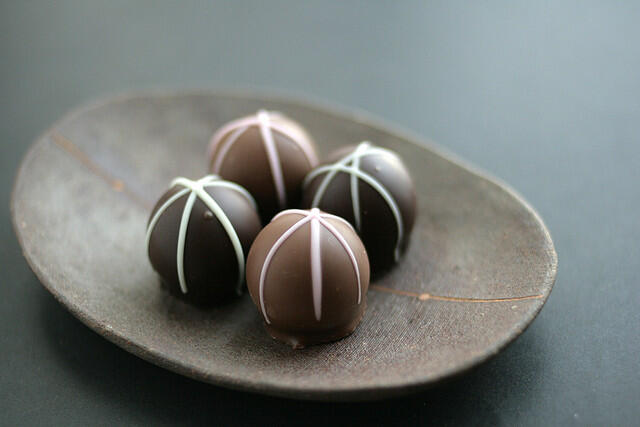 Follow this up with more delicious passions when Chocolate Week returns for a ninth year. The country's top chocolatiers will host talks, tastings and demonstrations, as well as creating exclusive chocolate meals and cocktails. The week culminates with Salon du Chocolat at Olympia from 18-20 October – set to be the UK's biggest ever show dedicated to chocolate.
Halloween in London
Halloween celebrations grow in significance in Britain each year with businesses and people across the country joining the spookfest. There are plenty of Halloween events from which to choose – from Kensington Palace's Eerie Evening Tours to kids events at London Zoo. Meanwhile nearly every restaurant in the capital will have a special Halloween night menu.
Not exactly a Halloween event, but including features of the annual celebration, is the London Orchard Festival held in Camley Street Nature Park, St Pancras, on October 13. The event, which celebrates apple growing in London with more than 100 varieties on display, is the perfect place to go apple bobbing.
London's Langham Hotel, noted for its ghost sightings, is celebrating with its annual Halloween package including a night's accommodation for two, a Jack The Ripper Walking Tour, and complimentary history book complete with ghost stories of The Langham.
The award-winning Tarantula and Scorpion Cocktail – a Courvoisier punch infused with oven baked tarantula and scorpion, which add notes of wood and tobacco – has been created by the luxury hotel's mixologist, Alex Kratena. You can also stay in the hotel's most haunted room, number 333, as part of the package priced at £333.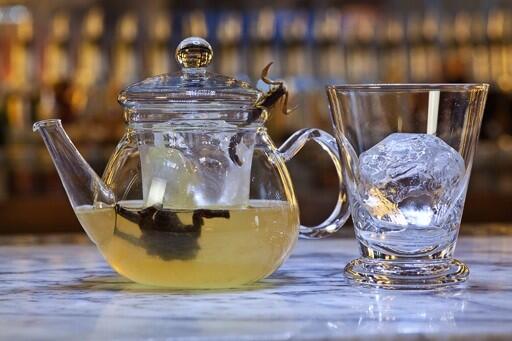 Where to Eat & Drink in November
As the chill of late autumn starts to bite, it's almost time to head indoors, but not before you've celebrated one of Britain's most spectacular nights. Guy Fawkes' night is one of the most fun politically-motivated evenings you'll have out in the capital. Commemorating the Gunpowder Plot, in which a group of revolutionaries tried to blow up the Houses of Parliament in 1605, the whole country lights up with fireworks and bonfires.
Head north to Alexandra Palace for one of the best fireworks displays in London this year. The event is back after a two-year break and coincides with the German Bier Festival, bringing traditional food, Bavarian waitress service, and oompah bands to north London. The fireworks, though, will take centre stage. In honour of Alexandra Park's 150th year, organisers have hired Star Fireworks, recently crowned British Fireworks Champions 2013, for an unforgettable night.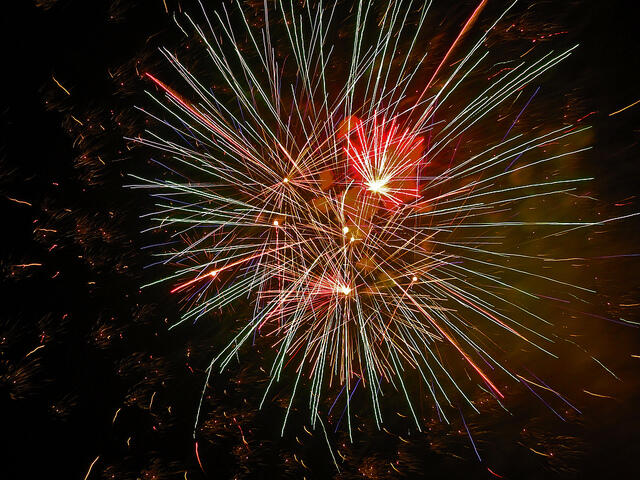 London's best known Peruvian restaurant, Ceviche, heads east to open a new branch in Redchurch Street, Shoreditch, in November. The original restaurant in Soho was a big hit. The new one will feature a bigger Ceviche Bar and Pisco Bar, plus a dedicated BBQ for sizzling anticucho skewers.
Another restaurant opening of note is the first in pintxo chain Bilbao Berria outside of Spain. Bilbao Berria London, in Regent Street, will be set over two floors with an open kitchen on each.
Find gold on the streets of London at the Lord Mayor's Show. This spectacular three-mile-long procession from Mansion House to the Royal Courts of Justice, welcomes into office the new Lord Mayor of the City of London. The Lord Mayor's golden carriage leads the parade while a fireworks display normally starts at 5pm, from a barge between Waterloo and Blackfriars bridges.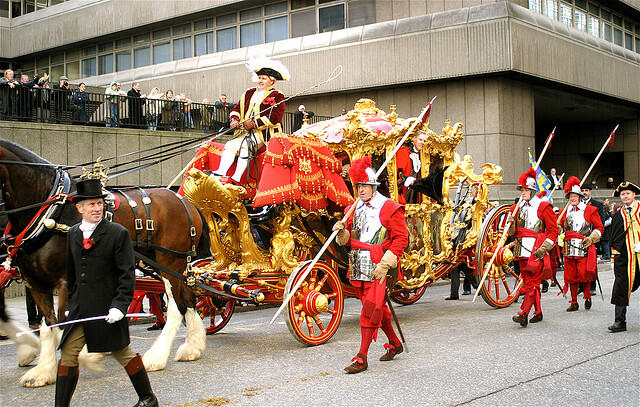 Wright Bros. Spitalfields is bringing oysters back to the East End. Oysters used to be a ubiquitous and popular food for London's poor. The restaurant, due to open in Lamb Street at the end of the month, will bring seafood back to this part of the city. This, the third London opening for the chain, will have a huge seawater tank into the middle of the restaurant with 10,000 shellfish, allowing diners to choose their own live crab, lobster, or oysters.
Thanksgiving in London
Finally celebrate US Thanksgiving with Hummingbird Bakery's famed pumpkin pie. You'll find branches of the authentic American bakery in Spitalfields, Islington, Soho, South Kensington and Notting Hill.
* * *
Can't wait for London's autumn food festivals to get started or looking for something unique to do this October? Join us for one or our oustanding food tours in London's East End!