1800 Views
Just being in London warms the Cockney cockles of my heart! No matter the season, the city is overflowing with fun activities and great places to tuck into a tasty meal.
Winter has now well and truly set in, and though there's no snow (yet), there's a very discernable chill in the city air. There are still plenty of things to do, some great new restaurants, and some fantastic events to eat your way around this season.
What to do in January
Theatres all over the capital are welcoming the New Year by offering cut-price deals as part of Get Into London Theatre until February 13. Participating shows include Billy Elliot the Musical, Disney's The Lion King, Mamma Mia!, The Phantom of the Opera, and Wicked. If you want a meal before the show you'll find plenty of Soho restaurants provide pre-theatre meals, many at very reasonable prices.
Looking for a quirky event? The London International Mime Festival features unusual theatre, created by some of the world's most original and talented artists. This annual festival sees artists from across the globe, converging on the capital for 25 days of innovative, eye-opening, contemporary visual theatre until February 1. It is being held at various venues including the Royal Opera House, Platform Theatre, Southbank Centre, Leicester Square Theatre and the Barbican.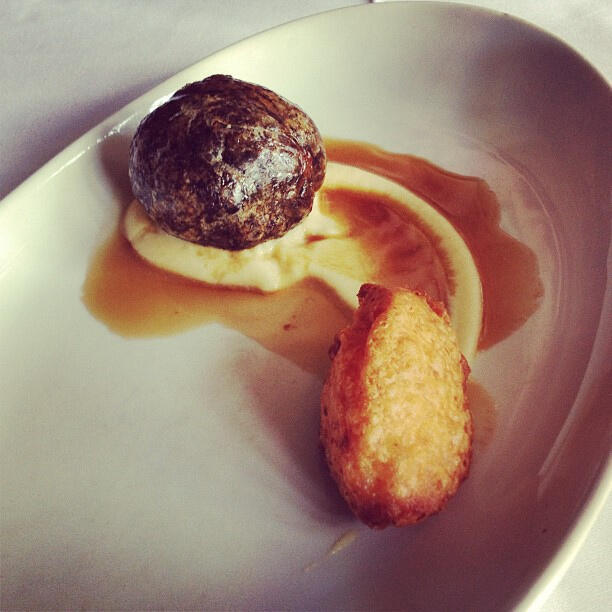 Burns Night is less a London tradition, but instead is one we've adopted from our friends in Scotland. The celebration on January 25 marks the birthday of 18th century Scottish poet and lyricist Robert Burns. Traditionally the night is marked with poetry readings, song and a hearty Burns Supper – including piping in the haggis! Londoners like a party as much as the Scots, so you'll find events at restaurants and bars all over the city. You can also sample a variety of traditional foods like haggis, neeps (turnips), and tatties (potatoes). The highlight of the night is the reading of the 'Address to the Haggis' and accompanying whisky toast. Vinopolis is one of many venues hosting its very own Burns Night celebration, including a supper and whisky masterclass.
Where to eat in January
The Big Easy will open in Covent Garden, following the success of its King's Road restaurant. Expect lobster, barbecue, burgers, and loud music.
Hugely popular Italian Zucca in Bermondsey Street is expanding next door with a new pizza and ice cream restaurant called Farina.
London's best street food will be the focus at Lanes of London, the new restaurant for the Marriott Park Lane. It will serve mixing several international cuisines harking back to distinct areas of London. That means Vietnamese from Kingsland Road, Indian taking in Brick Lane, British for Portobello Road, and Lebanese from Edgware Road.
What to do in February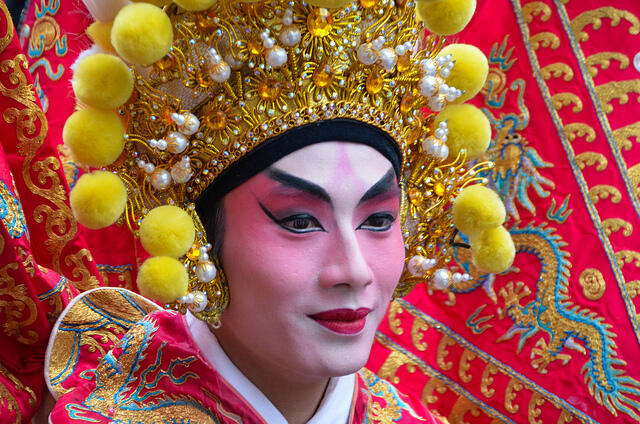 Get a second dose of New Year celebrations on February 2 as London welcomes the year of the horse for Chinese New Year. The date for Chinese New Year is January 31, but London's Chinese community will hold their festivities on the following Sunday. The event will see 500,000 people gather in the West End and Chinatown to celebrate in spectacular fashion with extravagant displays of dance, music, puppetry, and acrobatics. You can expect a taste of the Orient with many China Town restaurants offering special celebratory menus.
Romance will be written in the stars this Valentines Day when the Royal Observatory, Greenwich hosts a special evening. There will be a planetarium show on the romantic sights the night sky has to offer and an opportunity for some stargazing through an 18-tonne Victorian telescope. Afterwards sip a glass of champagne in the Meridian Courtyard and stand on the world-famous Greenwich Meridian Line –the point from which Greenwich Mean Time is calculated. Tickets are £28.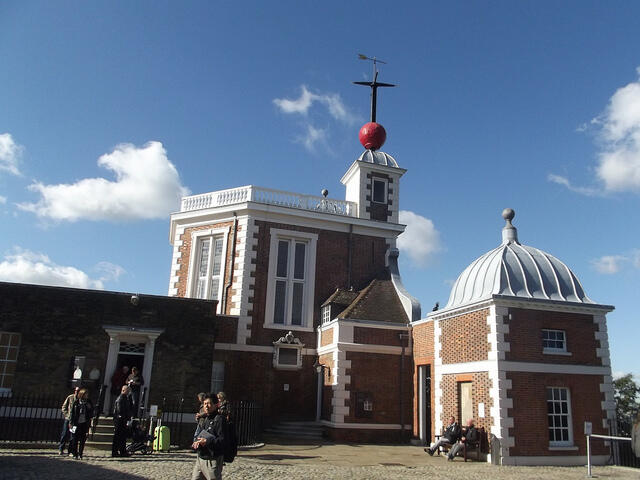 Where to eat in February
London's restaurants will have multitude of special Valentine Day menus where you can dine with the one you love.
Expect a slice of Americana when Avenue reopens with a whole new look and American style menu this month. You can expect the look of a Manhattan loft gallery, with meals including chowders, steaks and sharing dishes
Battersea is set to become trendy once more with the redevelopment of Battersea Power Station. Celebrity chef Gordon Ramsey is in pole position with a new restaurant in the area. London House opens in Battersea Square this month.
A restaurant inspired by the fantasy world of fairy tale is surely a must visit. The Fable is an all-day bar and restaurant serving everything from Peking Duck to burgers. It is split across three floors with a classical feel, including a wishing well, and sharing cocktails served in bathtubs.
What to do in March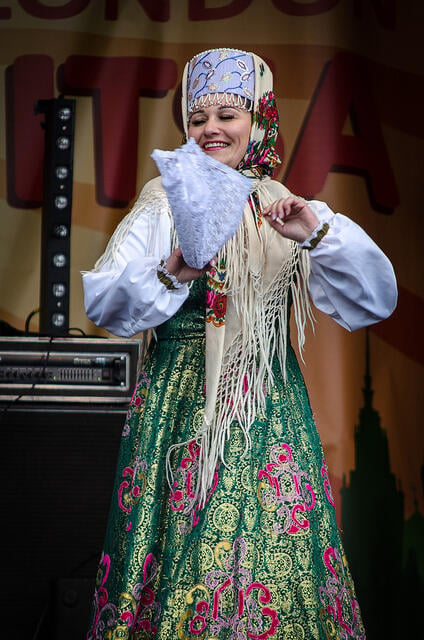 While Western Europe officially counts the Spring Equinox (March 20) as the last day of winter, Russians rejoice in the end of the cold weather a little earlier in the month, on March 2. Maslenitsa is celebrated each year by Russians all over the world as they wave farewell to winter and welcome the new season. It's a traditionally family time, and a free Trafalgar Square event will see performances of traditional songs and dance, an arts and crafts fair, and plenty of games. In true Russian style you can feast on beef stroganoff, borscht (beetroot soup), pelmeni (Russian-style pasta), bubliki and vatrushki (Russian pastries), and of course vodka. It doesn't matter if you're not Russian – everyone is welcome. So raise your glass of vodka and say: "Zdravstvui Maslenitsa!" to toast the warmer weather.
Pancake Day marks the day before Lent, traditionally associated with fasting, and is also an opportunity to witness one of the wackiest events of the month. As well as eating pancakes, there's a tradition of pancake races across the city, and even MPs take part as they toss their pancakes as they run towards the finish line. Borough Market's Jubilee Market, hosts one such annual charity event, the Better Bankside Pancake Day Race from 12pm. Get your frying pans at the ready!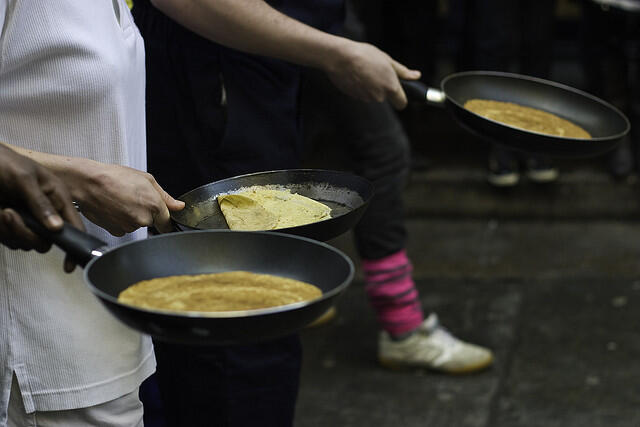 It's said that there's no welcome like an Irish welcome, and you will be very warmly received at the annual St Patrick's Day Parade and Festival on March 16. Starting at Green Park the parade winds its way to Trafalgar Square and ends at Whitehall. Party along and enjoy the 'craic' with the best of Irish music, song, dance, culture, and arts with over 100,000 people. There's sure to be a pint of Guinness on offer – or two, or three! You'll also find free entertainment with live shows, music, comedy, and food in Trafalgar Square from 12pm to 2pm.
Where to eat in March
World's End Market, in King's Road, SW10, is all-day restaurant and underground bar focused on locally sourced "market fresh" produce with a regularly changing menu to reflect the seasonality of its food.
Billed as a private club-style space that doesn't require membership, One Kensington will serve everything from breakfast to dinner. Located opposite Kensington Palace Gardens.
Where will you be eating and enjoying London this winter?
***
Looking for even more things to do this winter? Learn about London's tasty history on one of our guided walking tours around Brick Lane!