3823 Views
There really isn't a bad time to visit the Czech capital. Winter holidays are festive, spring breathes new life into the city, summer offers options galore for outdoor fun, and autumn boasts festivals and historic events. But there are certain times of year that give visitors an extra glimpse into the life and culture of the Czech Republic. These are a few of our favorite times to visit…
8 of the Best Times of Year to Visit Prague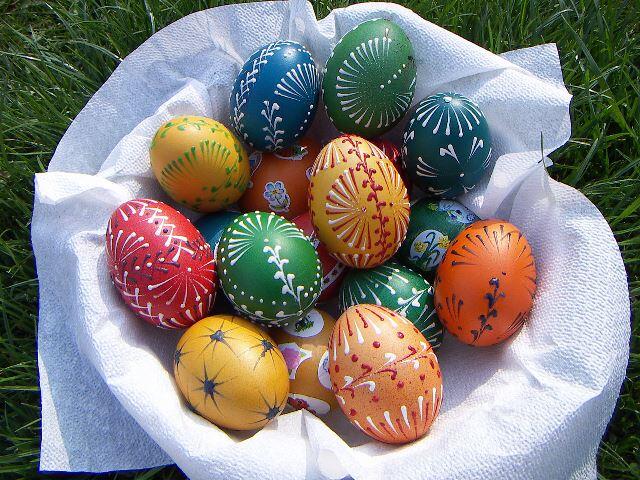 Easter
There are a few things visitors should know when planning to visit during this popular holiday. First, the festivities start a few weeks before, when Easter markets (similar to those at Christmas) decorate the squares with sweets, drinks, hand-painted wooden eggs, and other festive crafts. Second, the main celebration in the Czech Republic is on Easter Monday, not Sunday, so be prepared for lots of shops and sights to be closed on this public holiday. Third, the Czech celebration retains lots of pagan roots. The whips decorated with ribbons that you'll find on display in market stalls are for Czech boys to gently whip women on Easter Monday, giving them youth and fertility for the year to come. But don't be scared – this tradition is far more popular in the villages outside the capital city.
Spring
Once you get beyond Prague's red roofs and pastel colored buildings, it's actually quite a green city. If you come around April and May, you'll get more than just green – the city sees a veritable explosion of spring flowers when the weather finally turns the corner from winter to spring, and you'll benefit from that if you time your trip accordingly. Pink-blooming cherry trees on quiet streets and the rose garden up on Petřín Hill are just the beginning.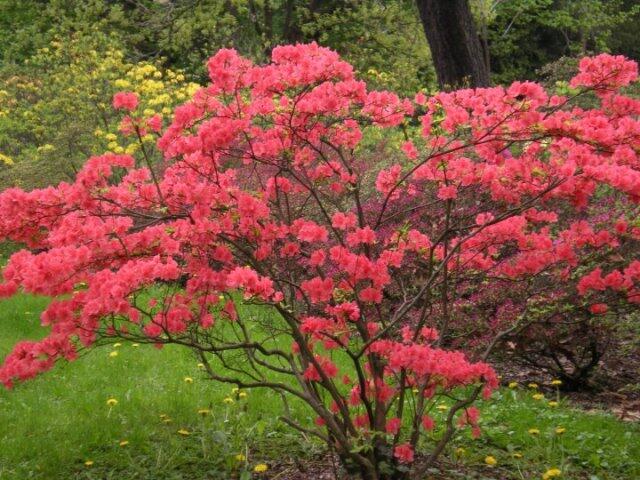 Early Summer
Summer may be peak season for travel, but arriving early will give you a slight respite from bustling crowds. Plus, you might even catch an occasional smile from locals happy to finally see the sunshine. June temperatures are often kinder than July and August, important in a city where air conditioning is more of a luxury than a necessity. And many of the city's arts organizations take the late summer months off, so coming early ensures you can catch an opera, dance performance, or symphony performance at the National Theater, State Opera, or any of Prague's gorgeous concert venues.
Early Fall
The oft-ignored Czech wine industry is particularly worth experiencing in the early fall. Soon after the harvest, the wineries spend about 3 weeks producing burčák, a sweet, fizzy young wine that is all too easy to drink and might leave you regretting it in the morning. It's only available in Central Europe in this very short window, so the wine lovers among you won't want to miss it.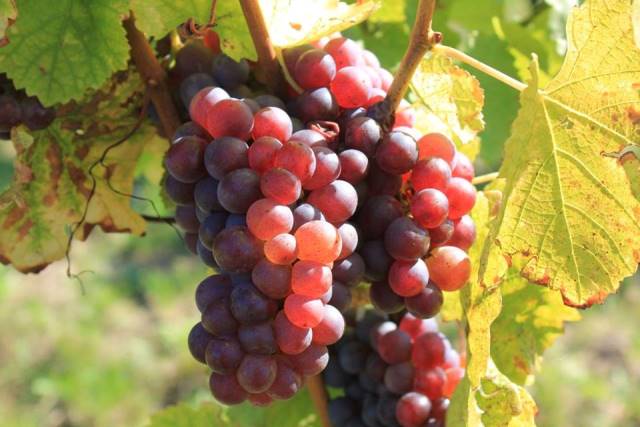 St. Martin's
If there were ever a foodie holiday in the Czech Republic, it would be November 11, Saint Martin's Day. Legend has it that the saint riding in on a white horse will bring the first snowflakes of winter but, more importantly, he always brings the first batch of svatomartinské vino. The first bottle of this new wine is opened at 11:11 am on the 11th day of the 11th month. You'll find it paired with the traditional meal of roast goose with cabbage and dumplings on menus all around town. One legend says that when St Martin was giving his sermon, he was interrupted by geese, who now receive their annual punishment in the pan.
November 17
Prague often gives you the feeling that you're following in the footsteps of the distant past, but if you're here on November 17, the past doesn't even have to be that distant. In 1989 on that day, the Velvet Revolution began, launching the country on its path from communism to capitalism, and nowadays they remember it with parades, outdoor events, and fascinating exhibitions. Another perk of coming at this time? If there's a low season in Prague, this is it.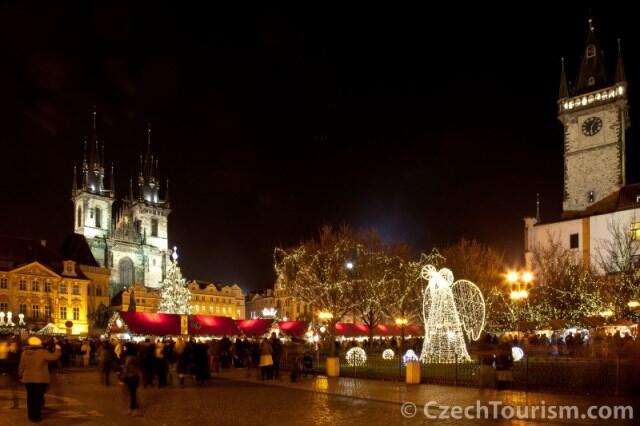 Christmas
Festive markets, trees festooned with colorful lights, tasty mulled wine, and live carp in tubs on the street? Thanks to the Czech tradition of having carp at Christmas dinner, this is what you can expect to find when Prague decks itself out for the holiday season. You'll hardly notice the cold when you're wandering from Christmas market to Christmas market with a frothy beer in one hand and a hot, fresh potato pancake in the other.
Weekdays
No matter the time of year, for the best chance at skipping the crowds and seeing local life in Prague, book your trip from Monday to Friday. You'll fight fewer bodies jostling for space on the Charles Bridge, for one thing, and boost your chances of striking up a conversation with one of the locals in a pub. On weekends, many Prague residents flee the city to their weekend cottages in the countryside or hit the cross-country ski tracks in the winter. This leaves some of the best shops and cafes closed for business until Monday.