3392 Views
Burns' Night: The only celebration that involves speaking in rhyme to a giant sausage. With bagpipes.
But seriously: Burns Night is long-standing Scottish celebration that takes place on January 25 (although many parties take place during the closest weekend to the official date) to celebrate the life and work of Scottish poet Robert Burns. Burns' Night Suppers typically involve eating haggis (a traditional Scottish dish celebrated by Burns in his poem, Address to a Haggis) along with "neeps and tatties" (swede and potato), drinking Scotch whisky, and reciting poems by the famous author. The dinner is often followed up with a Ceilidh – a lively Scottish country dance that everyone gets involved in, from kids to grandparents.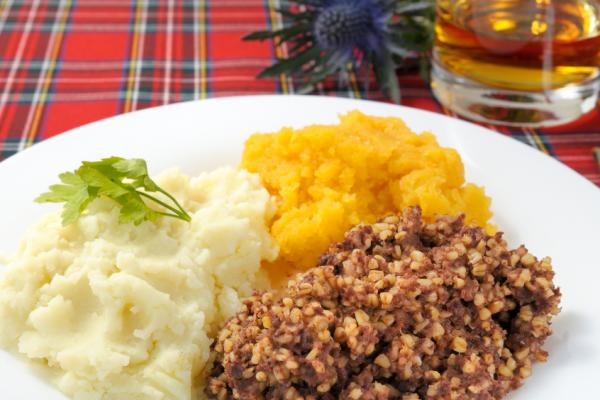 A good time is had by all, so we can understand why you wouldn't want to miss this annual, rather bizarre, celebration wherever you are in Europe! So if you're visiting us for a food tour in Amsterdam, London, Prague, Rome or Florence, here's our round-up of the best places to celebrate Burns' Night.
Burns' Night in London
Of course, London is closest to Scotland geographically, and both Scotland and England are part of the United Kingdom – so it's no surprise that there are plenty of Burns' Night celebrations going on across the British capital. Our favorite is at Mac & Wild, which is celebrating with a whole week of Burns-inspired menus and events from January 23 – 27.
Find out more: macandwild.com/burns
Burns' Night in Prague
Friends of Scotland have been putting on their annual Burns' Night Supper since 2004, and this year looks set to be another great party. It's taking place on Saturday, January 28 in Pálffy Palác – a Baroque palace in Prague's Mala Strana neighborhood.
Find out more: burnsnightprague.com
Burns' Night in Amsterdam
The British Society of Amsterdam puts on a Burns' Night Supper every year, but in 2017 this took place the weekend before Burns' Night itself – on Saturday, January 21. We're gutted we missed it!
Find out more (in preparation for next year): britsoc.nl/burns-night-2017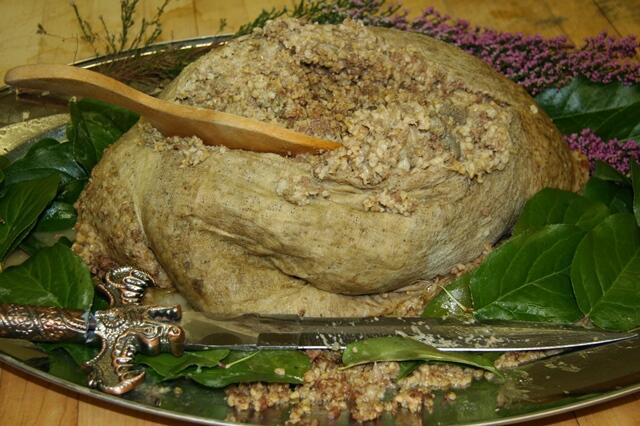 Burns' Night in Rome
Where else to look for Burns' Night festivities in Italy than in a Scottish pub in the center of Rome? The Nag's Head (not far from the Trevi Fountain) invites you to "raise a dram" at the Burns' Supper on Sunday, January 28, and it looks sure to be a fun evening…
Find out more: nagshead.it
Burns' Night in Florence
Although Burns' Night hasn't quite taken Florence by storm the way it has our other cities, there are still festivities to be found. On Saturday, January 28, in the British Institute's Harold Acton Library in Florence, there will be a concert of Burns' songs that you can attend.
Find out more: inflorence.me
Interested in other bizarre holidays and festivals in Europe? Check out our blog post: 10 Weird Festive Holidays You Never Knew Existed!
Like this? Check out Eating Europe on social media!
We're on…
With food and travel ideas, mouthwatering pics and much more.