3701 Views
Whole Foods might not be the same force in the UK that it is in the USA, but in London it's a well-established brand, cropping up in carefully selected, well-heeled locations. Even if you've never been into a Whole Foods, you've probably seen some meme or another decrying the extravagant expense of a salad or the "where-do-they-dream-these-things-up" qualities of the niche products. But is it all that expensive and are the products really so crazy? Erm, yes, but there's so much more to it than that. Whole Foods is a fairy tale supermarket, the Toys R Us of grocers, a place that families should visit on Saturday mornings for quality time spent window-shopping together. Here are just some of the observations of a novice Whole Fooder.
The Tribes
As many of us learned from seminal high school movies, Clueless and Mean Girls, the world is full of tribes. In the world of the teen-movie that means "slackers", "nerds", "plastics" and "jocks", and in the Whole Foods world the cliques are just as noticeable. There are the "free-froms" who cruise for gluten-free, the "deep pockets" who hang out at the ready-cooked counters and drop £20 a day on lunch, and then there are the "FaceTimes", who wander the store, not actually shopping at Whole Foods but talking about shopping at Whole Foods to whoever they're on the phone to.
The Psychology
We all get down in the dumps sometimes but a quick trip to Whole Foods could have you turning that frown back upside down. With feel-good slogans dotted around the walls it's hard to believe anyone could ever leave a store feeling worse than when they went in. "We satisfy, delight, and nourish our customers." You sure do, Whole Foods.
The Staff
Now, it may be normal in America for staff to offer service with a smile but in London that kind of breezy customer interaction is going to be met with, at best, confusion, at worst, open hostility. Asked if I needed any help – while cradling a box of 6 tiny quail's eggs and admiring their speckled shells – I freaked, dropped the box and smashed the lot. Not really, but that's just the kind of thing that could have happened with service that polite.
Someone at Whole Foods even responds in big, bright felt tip pen to customer feedback forms.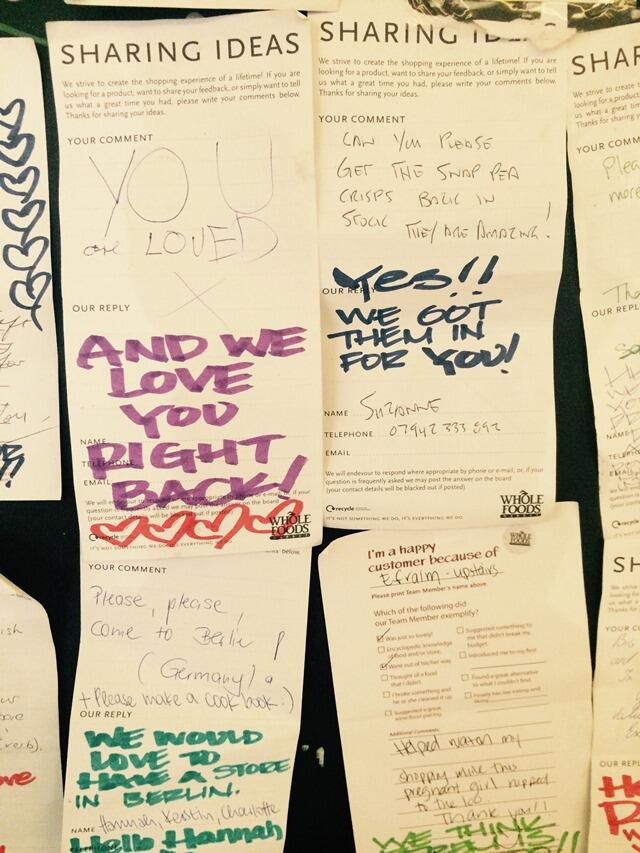 The Niche Products
I had read about the kinds of niche products you can find at Whole Foods – we all have – so I was walking into the Kensington branch with my eyes wide open. Both figuratively and literally – so I didn't miss any of those niche products I'd been hearing so much about. Still, I wasn't quite prepared for the beauty of the naturally dyed chicken's eggs, colored with organic indigo to really set off that Easter table spread.
The Sales
Rushing out for the Whole Food sales the day after Christmas might not be a thing yet but maybe it should be? If I can find 30% off artichoke "On Sale" on a Wednesday at the end of February then imagine what cheap goodies you might get on December 26 with all that money your grandparents gave you?! Erm, earth to Whole Foods: most grocers use terms like "reduced item" or "special offer". But, feel free to put the steak "On Sale" next week.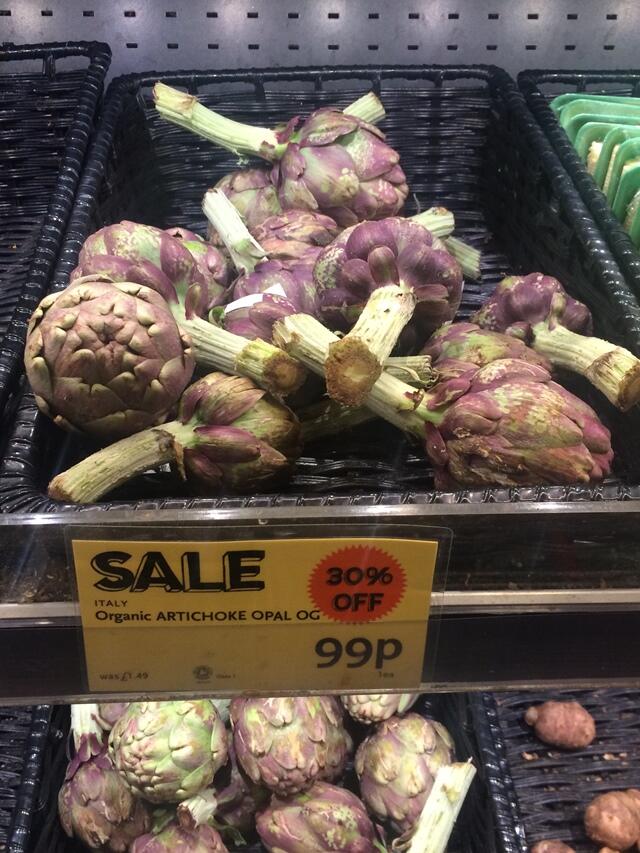 The Air
Having been in breach of the EU's safe nitrogen oxide levels for the past five years, it's safe to say that the polluted air in London isn't the cleanest. But while I don't have any cold, hard facts to back me up, it does feel like the air in Whole Foods is cleaner, fresher and somehow… happier than the air outside. I guess they can't prove it either, otherwise I'd have seen it on the shelves: Whole Food Air by the Bottle.
The Prepared Food Counters
The prepared food counters at Whole Foods are the stars, the MVPs, the store's leading lady and man rolled into one, they are the place where you can stop in and pick up a slice of medium rare chimichurri bavette steak at £2.99 per 100g and eat it there and then.
Freedom of Speech
"Ancient Grains", "Meatless Chicken Nuggets", "Birch Water Tree Juice"; I can only guess that the exotic labeling has something to do with Whole Foods celebrating its First Amendment rights by getting all free with its speech.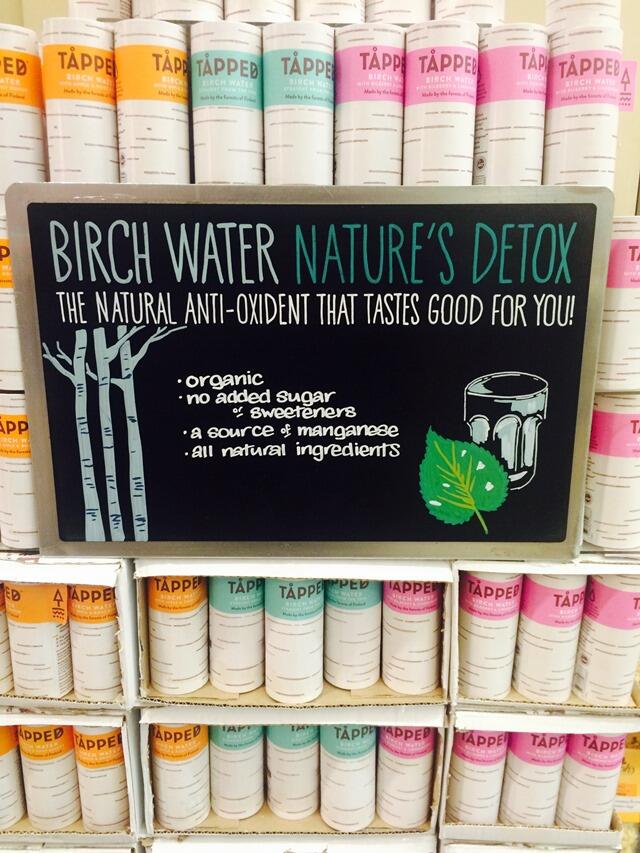 The Bags
It's a common misconception that Europeans turn their noses up at their American counterparts. The truth is – secretly at least – we'd all like to know what it's like to be American. And where better to start than with brown paper grocery bags. You've seen them in the movies, now use them in real life. They may have no handles, they may be impractical, but damn it feels good to be an American!
The Beers
London has a big craft beer scene and plenty of pubs to go drink it in, but there are few places that have the range of beer that you'll find in the fridges of Whole Foods. From UK and London micro-breweries to leading independent American brewers, it's yet another section of Whole Foods that might just empty your bank balance.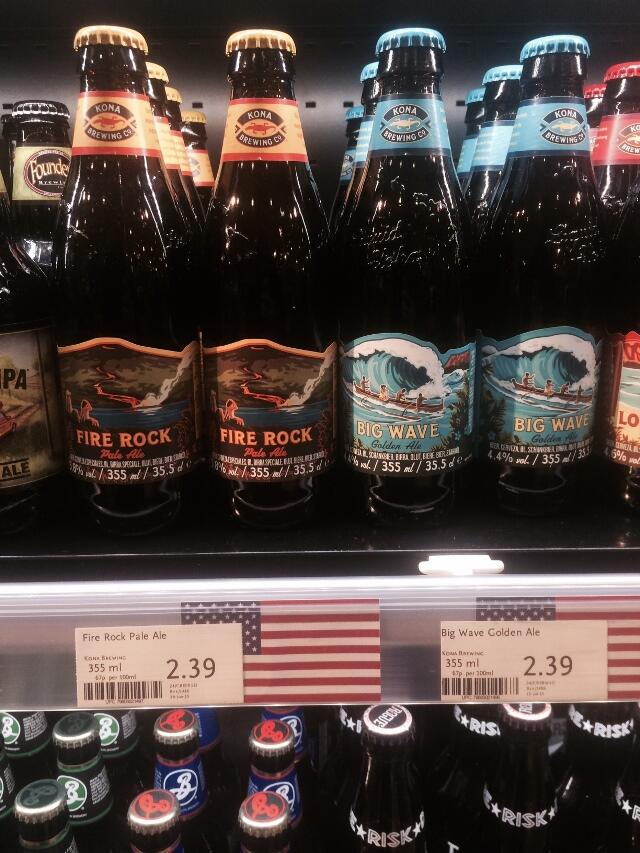 In Conclusion…
If you've never visited Whole Foods in the UK, don't. Forget the negative jokes, the exorbitant prices and the sheer absurdity to be found there; for all of that, it remains a wonderland of food. But a wonderland most of us just can't afford to grow attached to. Give it up, by not taking it up. They say it's better to have loved and lost, than to have never loved at all. But, where Whole Foods is concerned, ignorance is bliss.