2710 Views
On first glance, Amsterdam may seem more like a charming village than capital city. The quaint canals flowing besides the tall, narrow brick houses, the rosy-cheeked Dutch on their bicycles and the cozy cafe culture may all point to the city's smallness. But once you scrape behind this layer, you'll find a busy and culturally diverse city bustling with many things to do, see and eat. And that's why this blog is here: to help you sort through Amsterdam's many diversions to discover just what you're looking for.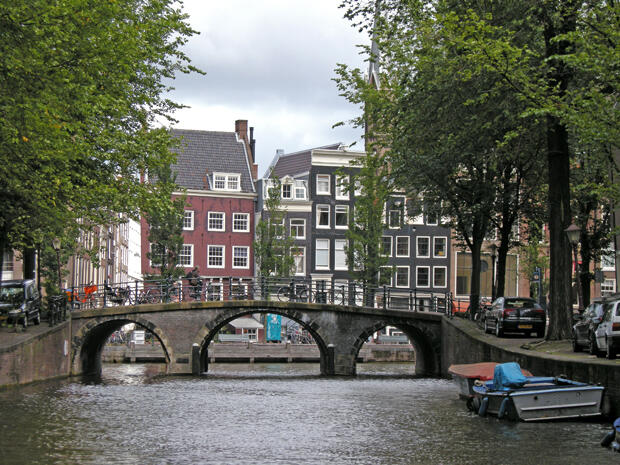 As our Amsterdam Food Tours prepares to launch, our travel blog will keep you posted on the best of Amsterdam, what to see, where to stay, and importantly, where and what to eat. We hope that this blog can be a one-stop place for most of what you want to know about the rich tapestry that is the city of Amsterdam.
If it's your first time in Amsterdam we'll provide you with enough travel tips so that you can decide whether you want to tour Amsterdam by bike or boat, or if it's the Rijksmuseum or the Van Gogh Museum that you want to hit up first. We'll help you decide if the Anne Frank House is worth the wait (it is!), or which town outside Amsterdam makes for a perfect day trip. We'll show you cool neighbourhoods and keep you updated on nightlife.
And our blog will also fill you in on Amsterdam's illustrious history and how it has influenced the Dutch cuisine. You'll learn how The Netherlands' Golden Age, which saw the masterpieces of Rembrandt and Vermeer and the planet viewing of Jan van der Heyden, propelled the Dutch around the globe to return with boatloads of spices and recipes that have flavoured Dutch cooking. We'll show you what family traditions keep the Dutch cuisine going, and how these are practiced in the home. And since anything written about food wouldn't be complete without our favourite recipes, we'll provide you with some of those too, so you can retaste the best of Dutch cooking at home.
Importantly, we are focused on promoting real food, real people and real neighbourhoods and our blog and soon-to-be launched food and cultural tours reflect these very principles. Our walking tours come to you from the founders of Eating Italy Food Tours and Eating London.

As you see, we're about more than food here at Eating Amsterdam Food Tours, so check back with us often to read about what Amsterdam has in store for you.