2737 Views
There's no doubt that London is one of the most popular cities in the world. In fact, last year the capital welcomed over 16 million visitors! It's no surprise, then, that London is home to hundreds of hotels, hostels and B&Bs welcoming visitors from around the world. What you may not know is that London also boasts a number of stylish serviced apartments across the city. So if you're planning a trip to London and struggling to find somewhere to stay, we suggest you ditch the hotel and follow our guide to the best serviced apartments in London…
Cheval Three Quays, Tower Bridge
Book the Cheval Three Quays on the banks of the River Thames for a visit to London with a touch of luxury. Each apartment at the Cheval Three Quays features plenty of contemporary comforts to enjoy, including clever lighting, an open-plan kitchen and a spacious living room with flat-screen TV. From £220 per night, guests can also take advantage of the complex's on-site fitness center and 24-hour concierge. What's better yet? With floor to ceiling windows and a private balcony, you'll also get amazing views over many of London's landmarks.
40 Lower Thames Street, London EC3R 6AG
+44 (0)20 3725 5333
chevalresidences.com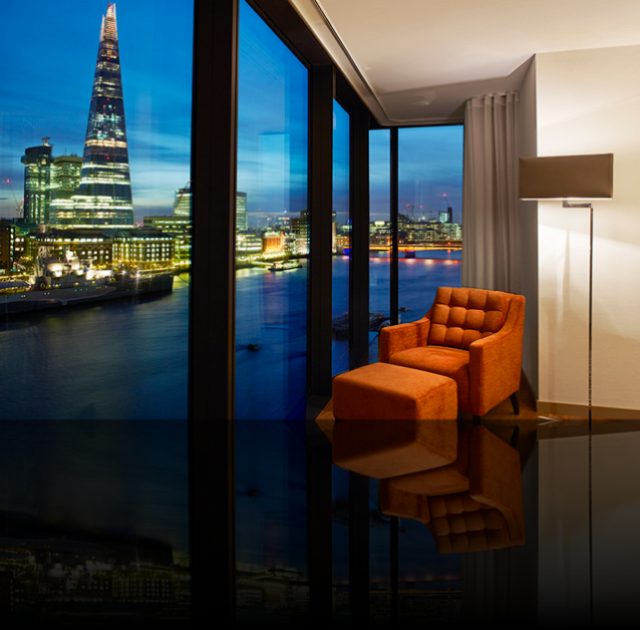 Monument Serviced Apartments by City Marque
The Monument Serviced Apartments by City Marque will be sure to make you feel right at home, as each of City Marque's trendy apartments contains a fully-equipped kitchen, luxurious bathroom and large living area that's perfect for entertaining friends. You can choose between a stay in either the Executive and Deluxe apartments, or treat yourself to a few nights in the stunning Penthouse. Located in an endearing neighborhood and with plenty of London's famous sights within walking distance, what's not to love? Book your stay at Monument Serviced Apartments, from £309 per night.
10 – 13 Lovat Lane, London EC3R 8DN
+44 (0) 3333 11 3333
citymarque.com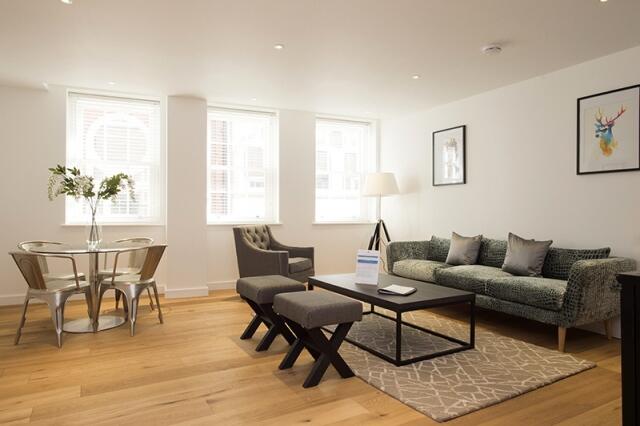 onefinestay – Shoreditch Apartments
For a stylish stay in one of London's trendiest areas, take your pick from onefinestay's collection of fashionable apartments located in the heart of Shoreditch. Our personal favorite is their Shoreditch High Street apartment, priced from £294 a night. This arty loft conversion boasts stunning décor with a creative twist, 2 large bedrooms and an uber-contemporary kitchen, complete with its own sliding glass wall. But if that doesn't take your fancy, there is also an array of other modern apartments available in Hoxton Square, Boundary Street and Charlotte Road.
Several locations across London
+44 (0)20 7167 2524
onefinestay.com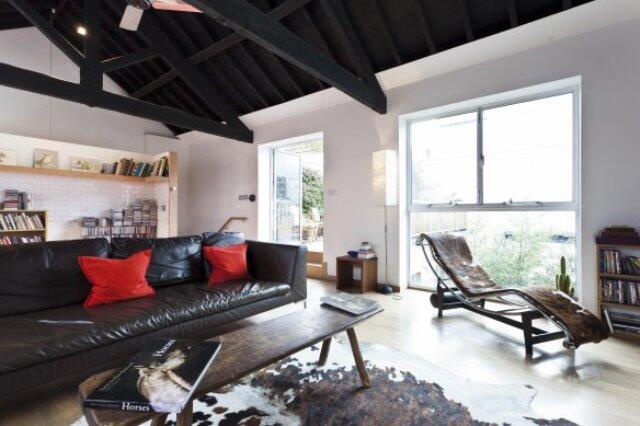 Allstay Maltings Residence, Tower Bridge
Just across the river from Tower Bridge, you'll find the Allstay Maltings Residence – one of London's most popular apartment complexes. As a recently converted Victorian factory, you can expect to find charm and character mixed with plenty of modern amenities. From just £110 per night, guests can unwind in a 1-bedroom apartment and enjoy a contemporary kitchen, open lounge area and a cozy bedroom, plus complimentary Wi-Fi for the duration of your stay. The Allstay Maltings Residence is also in an unrivalled location so you'll be just a short stroll away from some of London's finest restaurants, bars and attractions.
169 Tower Bridge Road, London SE1 3JB
+44 (0) 203 465 9100
allstay.co.uk
So next time you're planning a trip to London, why not ditch the hotel and try something a little bit different? Instead, head to one of these serviced apartments for a few nights and we promise you won't be disappointed!