6578 Views
While Italy has introduced me to countless culinary experiences that I've readily embraced (the surprising delicacy of homemade pasta – the sweet simplicity of a cornetto and cappuccino) one of my top favorites would have to be the aperitivo. As a newly arrived American student, the aperitivo was unlike anything I'd ever experienced in the states: held between six and nine o'clock, this traditionally pre-dinner event consists of an alcoholic beverage of your choice and a buffet or platter of savory goodies, all for a fairly low fixed price.
If you're feeling strapped for cash yet still want to eat out (as this struggling English teacher often does) the aperitivo is a reasonable alternative to a restaurant dinner – worthwhile aperitivo bars tend to offer a wide selection of dishes, including pastas, vegetables, tramezzini, and cold cuts that are sure to fill you up. Secondly, the aperitivo will always hold a special place in my heart in that it is has saved me from a hunger induced fainting spell many a time. As much as I've tried to adapt to the later dinner of the Italians, my very American stomach still stubbornly demands sustenance at an earlier hour.
While restaurants don't open until around seven thirty, the aperitivo is luckily available beforehand. Lastly, the aperitivo plays a significant role in Italian social life. It's over a drink and stuzzichini that you catch up with old friends, meet the new, and begin to integrate yourself into the Italian community.
While our food blog has already profiled some of the top aperitivo bars in Italy's capital, you can never have too many options. Below, a continued list of some of the best eating in Rome.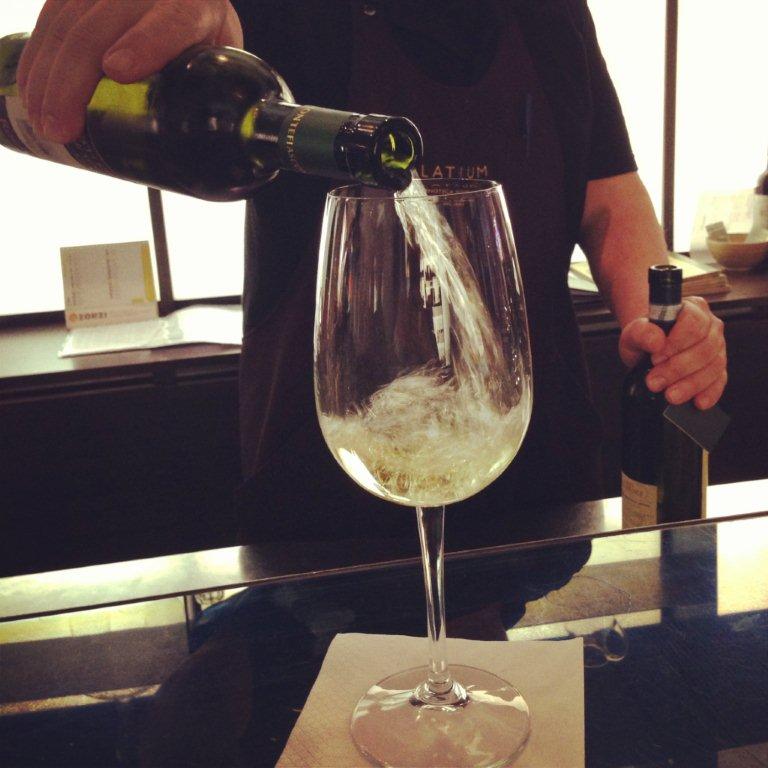 Best Aperitivo in Rome
Pastificio
If you're in the mood for creative fare, look no further than  Pastificio. Located in the vibrant and youthful neighborhood of San Lorenzo, this restaurant's standout aperitivo dishes include cacio e pepe flavored chips and octopus panzanella. Comfy sofas replace typical restaurant chairs, making it the perfect place to unwind after a hectic work week.
Via Tiburtina 196, Rome
Tel 0697273519
Price: 10 euro
http://www.pastificiocerere.com/ristorante/info.php
Abitudini e Follie
Run by the young and ambitious Gianluca and Francesca, Abitudini e Follie begins its day at 6:00 am (coffee and cappuccino are served to hungry patrons) and doesn't close until 1:00 am. While their lunch and dinner dishes are divine, it's their aperitivo that stands out. Hamburger sliders, polenta with porcini, and amatriciana suppli' are guaranteed to satisfy.  And make sure to try their pizzette: their pinsa dough is a unique combination of grain and rice flour that takes an entire two days to produce.
Via Pavia 28, Rome
Tel  064441459
Price: 7 euro
http://www.abitudiniefollie.it/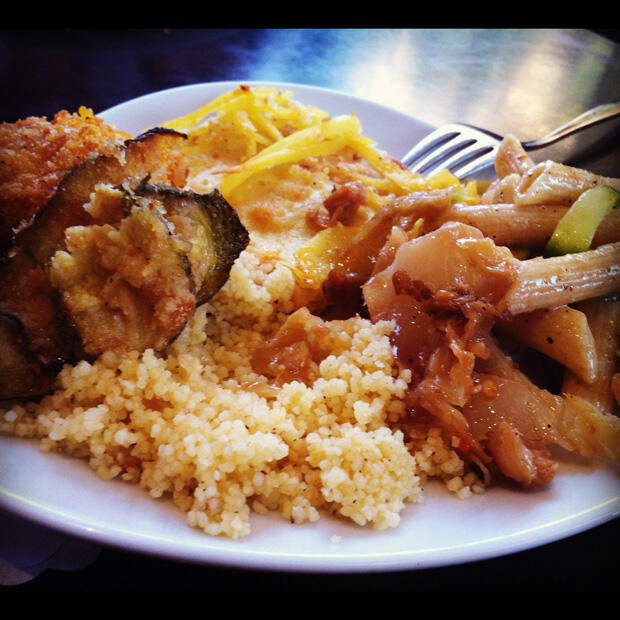 Pescheria dei Consoli
Without a doubt the seafood lover's mecca. Daily deliveries of tuna, swordfish, oysters, and octopus from the neighboring waters of Anzio and Gaeto guarantee the freshest of both hot and cold dishes, each more delectable than the next. Who wouldn't want to end their week with a plate of oysters and a glass of Prosecco?
Viale dei Consoli 21-23, Rome
Tel 0645423991
Price: Varies
Gusto
Boasting a wine bar, cafe, pizzeria, osteria, and rosticceria, it's no surprise that this mini food empire also offers an aperitivo. Their selection ranges from the traditional (lasagna and salumi) to classic americana (mini chicken wings and hot dogs made me feel right at home). When you're finished, take advantage of Gusto's central location and explore the Trevi Fountain and Spanish steps at night.
Piazza Augusto Imperatore 28, Rome
Tel 06 3226273
Price: 10 euro
http://www.gusto.it/
Salotto 42
This bar's original cocktail menu distinguishes itself from your typical aperitivo – its friendly and passionate bartenders are always eager to prepare something out of the box. An added plus? Salotto 42 looks out onto Hadrian's temple and is a short walk from the Pantheon.
Piazza di Pietra 42, Rome
Tel 06 6785804
Price: 10 euro
http://www.salotto42.it/
* * *
Looking for more aperitivo bars in Rome? View our previous guide to the best places for an aperitif in Rome.