2421 Views
There are so many new restaurants and cafés opening every month in Amsterdam that it's difficult to keep track of them all. That's why we decided to take a look at them from the point of view of the most recent food trends in the city. Let's zoom into some of the newly opened venues that truly emanate the Amsterdam 2016 vibe!
The Triumph of Colors
The times of raw, Scandinavian interiors is slowly making an exit. Amsterdammers seem to miss juicy and joyful colors, and fortunately there are some places that cater to this nostalgia. For example, Ivo's Kitchen, using bright contrasting colors in both in their interior design and their dishes, is incredibly refreshing and uplifting.
Witte de Withplein 43
+31 (0)20 7371 163
ivoskitchen.nl
Open: Tue – Fri 5 pm – 11 pm, Sat – Sun 4 pm – 12 midnight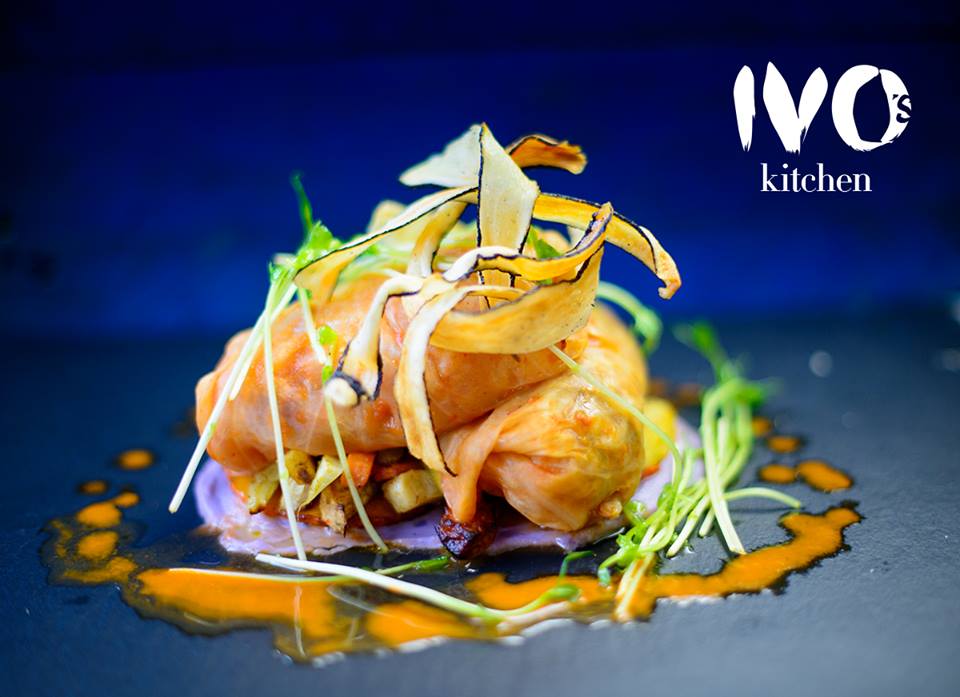 Similarly, when I walked into an Asian restaurant Happyhappyjoyjoy, I felt like I just entered a different dimension. I wasn't sure if the vibrant red and pink colors emanated from neon lights, paper umbrellas hanging from the ceiling, or colorful posters. All I knew is that I felt more… happy and joyful? Compliments to the interior designers for creating the vibe of an exciting and pulsating Asian town without it becoming a chaotic cliché.
Bilderdijkstraat 158
+31 (0)20 3446 433
happyhappyjoyjoy.asia
Open: Sun – Thu 12 noon – 1 am, Fri – Sat 12 noon – 2 am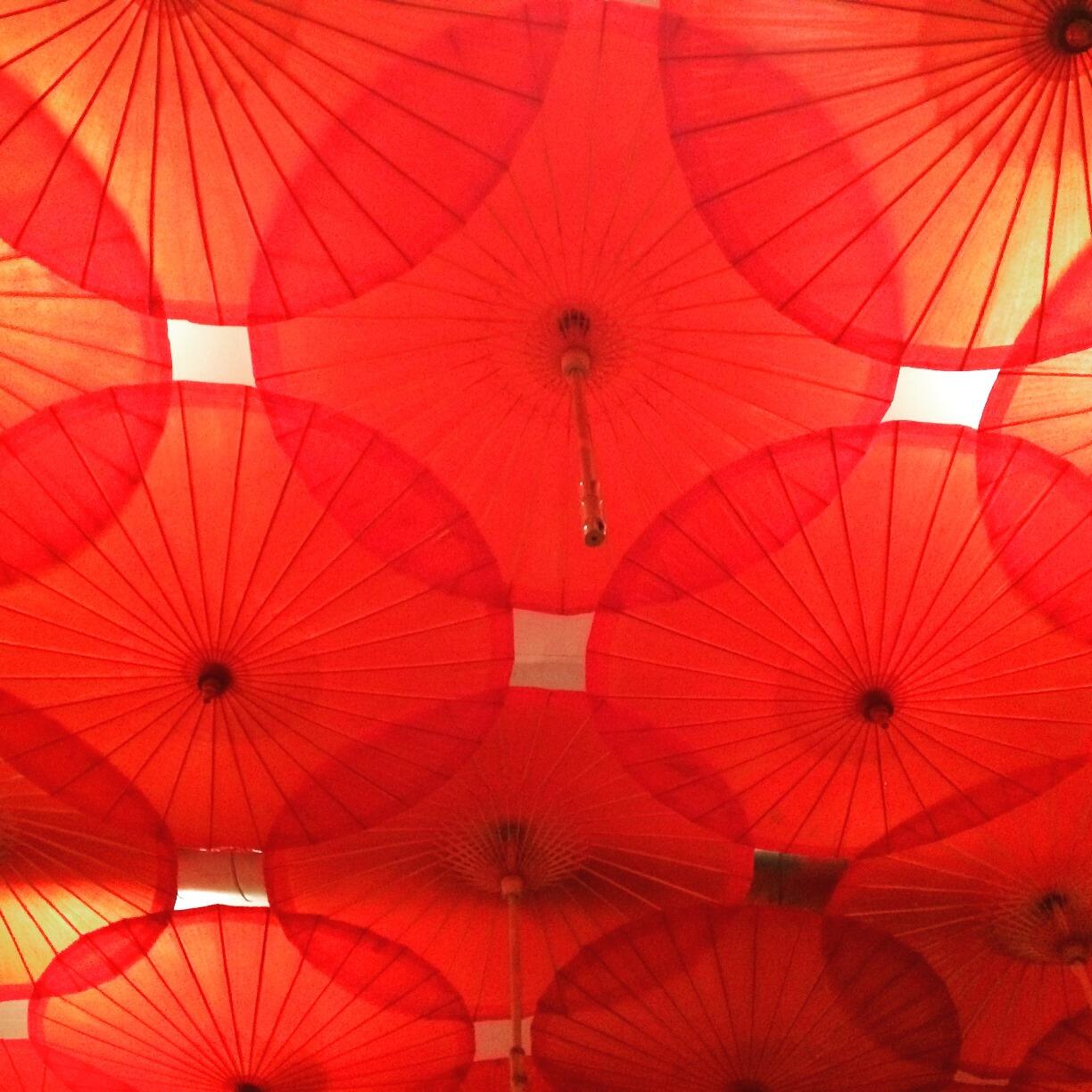 Making a Meat Comeback                 
After long months of vegetarian, raw, vegan, and green restraint, the carnivores came out from their cages and roared proudly. Places like Guts and Glory, as their name suggests, don't shy away from showing off huge pieces of meat and giving a particular animal their full attention and respect (every 3 months the "focus" animal changes).
Utrechtsestraat 6
+31 (0)20 3620 030
gutsglory.nl
Open: Daily 12 noon – 10 pm
Likewise, The Roast Room – showcasing their meat behind a huge glass vitrine – sends out a message that it's time to look our food in the eye and stop eating meat neatly packaged behind the closed doors of a butcher's shop. This primal idea of getting more connected to the food we eat and its origins might just result in more awareness and (overall) smaller consumption of farmed meat. Want to give it a try?
Europaplein 2
+31 (0)20 7239 614
en.theroastroom.nl
Open: Mon – Sat 9 am – 11.30 pm, Sun 9 am – 11 pm
Perhaps Cannibale Royale took one creepy step too far with their spooky pictures and interior design straight from horror movies, but their message is clear: take a large knife in our hands and let our basic instincts shamelessly take over.
Ruysdaelkade 149
+31 (0)20 2335 860
cannibaleroyale.nl
Open: Sun – Thu 10 am – 1 am, Fri – Sat 10 am – 3 am
Democratizing Extravagant Seafood
After the Crazy Kreeft pop-up restaurant temporarily overtook Café de Pijp to serve amazing lobster at affordable prices, more venues followed in their footsteps. Bos and Lobster is a newly opened restaurant that definitely just made the Bos en Lommer area more interesting by offering a menu of lobster, shellfish and (for some reason) beef burgers. Something for everyone, right?
Bos en Lommerweg 313
+31 (0)20 3583 526
boslobster.nl
Open: Tue – Sun from 5 pm
Meanwhile, Brut De Mer displays oysters and lobsters as if they were the most casual snack ever. And kudos for serving great champagne with it!
Gerard Douplein 8I
+31 (0)20 4714 099
brutdemer.nl
Open: Mon – Thu from 4 pm, Fri – Sun from 1 pm
Similarly, The Seafood Bar spoils us with dishes from all over the world. The only rule seems to be that they do justice to fish and shellfish straight from the sea. Although the restaurant serves delicacies like lobster soup, oysters and squid dishes, the décor is simple and prices affordable.
Van Baerlestraat 5
+31 (0)20 6708 355
theseafoodbar.nl
Open: Daily 12 noon – 12 midnight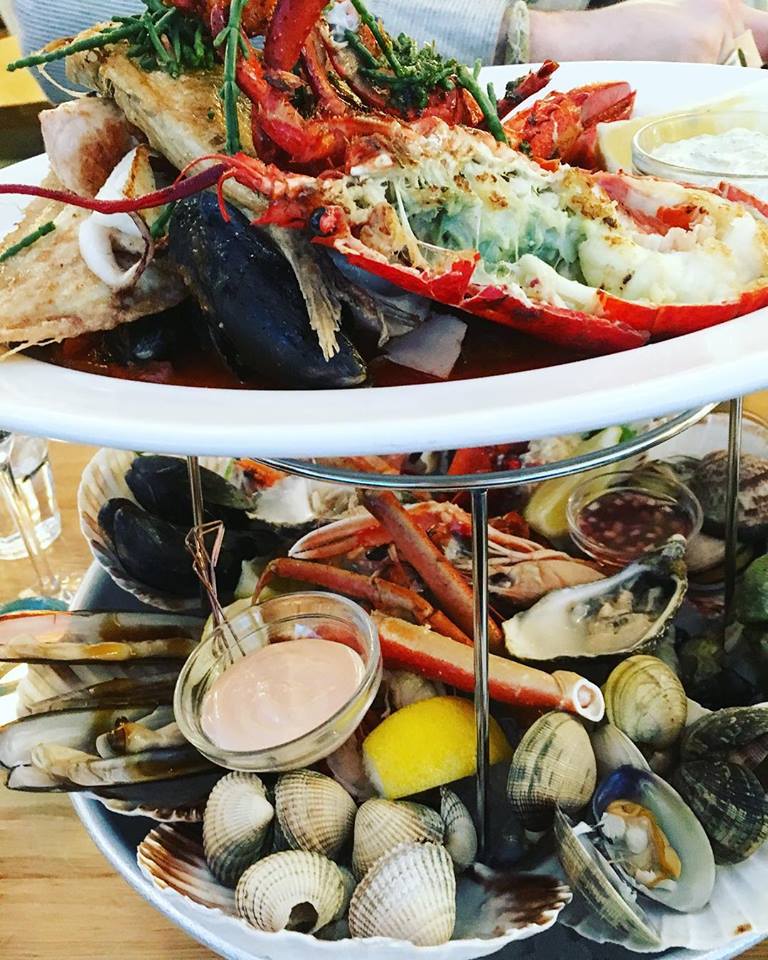 Sustainability in the Spotlight
Places selling healthy, organic and biological food are nothing new anymore. Now the owners of Amsterdam venues take a step further and try to discover what makes local communities truly sustainable. One innovative place is Instock, which stops food leftovers from being thrown away. Every day they come up with creative, new dishes made from rescued food that they gather from supermarkets.
Czaar Peterstraat 21
+31 (0)20 3635 765
instock.nl
Open: Sun – Wed 9 am – 11 pm, Thu – Sat 9 am – 12 midnight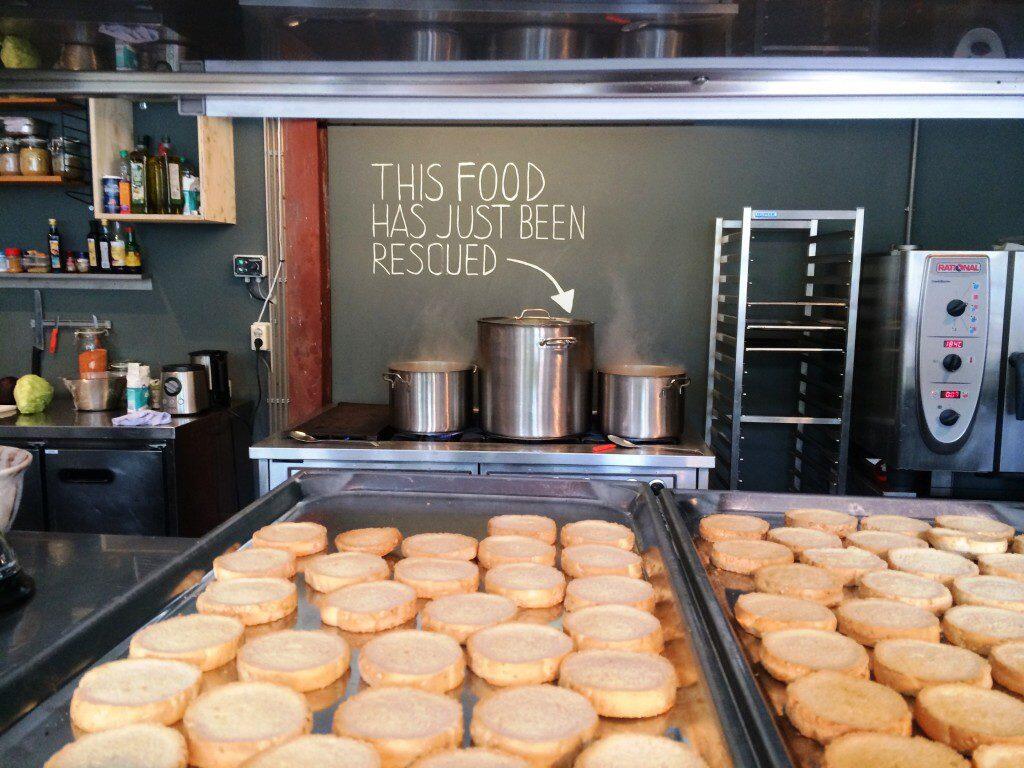 Other examples include Café Panache and Neighbours: 2 restaurants located near the Ten Katemarkt and Albert Cuypmarkt food markets respectively. They create (at least some of) the dishes in their menus around fresh, seasonal offers from the market. It can't get any more local than that… 
Café Panache
Ten Katestraat 117
+31 (0)20 2211 736
cafepanache.nl
Open: Sun – Thu 5 pm – 1 am, Fri – Sat 5 pm – 3 am
Neighbours
Frans Halsstraat 26
+31 (0)20 4824 057
neighbours-amsterdam.nl
Open: Mon – Thu 4.30 pm – 1 am, Fri – Sat 3 pm – 2 am, Sun 3 pm – 1 am
Street Food, a.k.a. Kiosks
Kiosks project is a new initiative that will make the streets outside of the center of Amsterdam much livelier. Have you already noticed small cubicles resembling newspaper stands pop up around Amsterdam West? Some of them host great food initiatives such as Braai, where you can eat (or take away) simple BBQ dishes. The name comes from Afrikaans, but I'm not sure if the dishes are necessarily inspired by South African cuisine – of course apart from the deep love for barbecued meat!
Schinkelhavenkade 1
+31 (0)20 2211 376
braaiamsterdam.nl
Open: Daily 4 pm – 10 pm
On an entirely different note, Wrap 'n' Rolling is another example of a kiosk concept. Until now, I associated street food with dodgy hot dog stands, but no more! For now (until end February), the Wrap 'n' Rolling hut stands in the middle of Mercatorplein and serves delicious, healthy, fresh wraps. You might have already seen them around, as they are rollin' and wrappin' at various food truck festivals and events.
Mercatorplein 102
+31 (0)20 3627 588
wrapnrolling.nl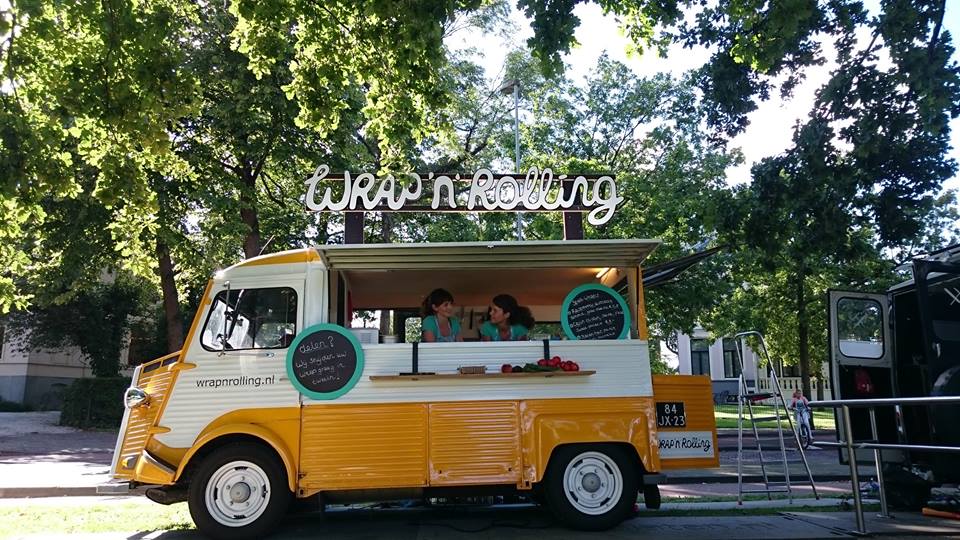 Elegant Asian Fusion
Finally, the era of predictable all-you-can-eat sushi is over and chefs are having fun with Asian cuisine. No95 is an Asian fusion restaurant serving modern, elegant Japanese and Vietnamese food, and it's worth visiting even if just for the stunning interior design.
Amstelveenseweg 152
+31 (0)20 8080 815
5n90.nl
Open: Tue – Sun 5 – 11 pm
Another example of Asian fusion in Amsterdam? Terpentijn restaurant mixes French and Asian cuisines, as a result of which we get to taste unusual combinations like pork belly roasts with edamame beans, or rib eye steak with shitake and soy gravy.
Rokin 103
+31 (0)20 3330 014
terpen-tijn.nl
Open: Daily 11 am – 1 am