10313 Views
This post was originally published in 2016 and was updated in November, 2017.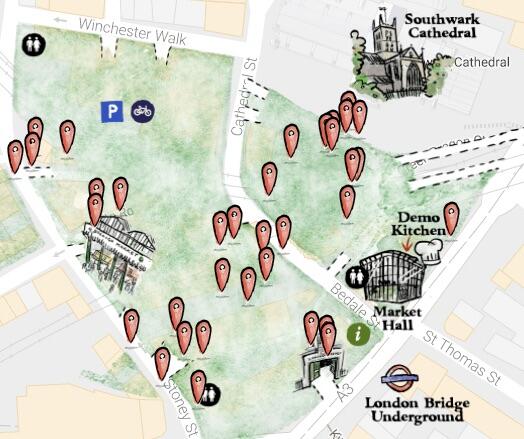 London's Oldest Food Market
Borough Market is one of London's most famous food markets. At the Southwark market you'll find British and international foods. Celebrities, chefs, locals and tourists alike visit the Borough Market for its high-quality foods and cheap take-away restaurants. The market is popular for its many cheap eats provided by its lunchtime traders. Serving everything from Indian curries to fruit smoothies, meat pies to chocolate cakes, Borough Market is one of London's best markets for eating international cuisine. As London's oldest fruit and vegetable market, the Borough stretches across several buildings and open spaces.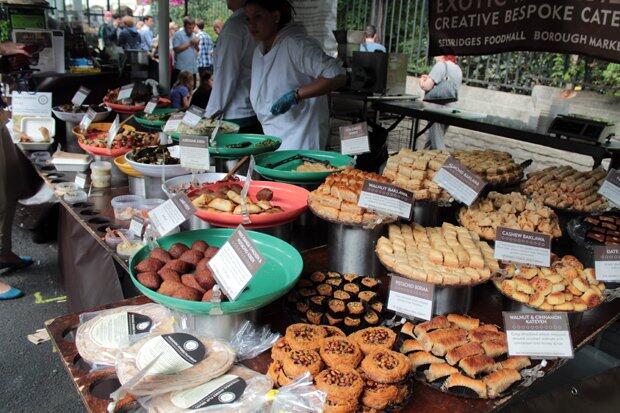 History of Borough Market
The Southwark Borough of London, where Borough Market is located, has historically been a place for trading. London Bridge attracted food and livestock traders as far back as the 10th century. Today, over 100 food stalls can be found throughout the market. Besides more traditional fruit and vegetable stalls, many traders provide gourmet lunches. To ensure a high quality of sold goods, the market employs a food quality panel to ensure that all produce and foods meet specific standards.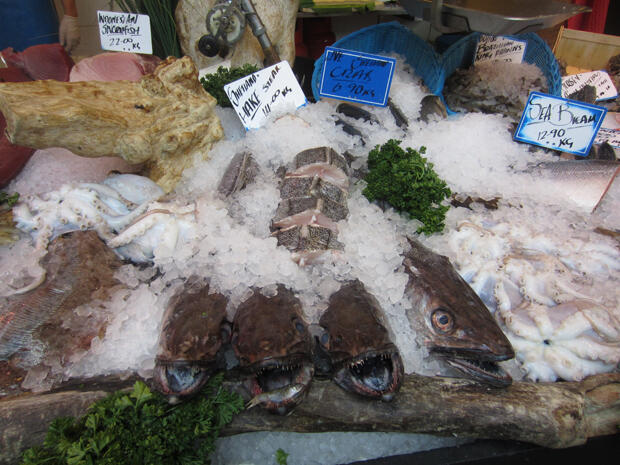 Getting to the Market
Getting to Borough Market near London's East End is easy. The best tube stop for getting to the market is London Bridge Station. It's located just across the street from the London Bridge Station, serviced by the Jubilee and Northern Lines on the Underground. Many bus lines make the market accessible. Stops at either London Bridge, Borough High Street or Southwark Street are all within walking distance to the market. And if you're travelling by bike, you'll find bike racks in close proximity.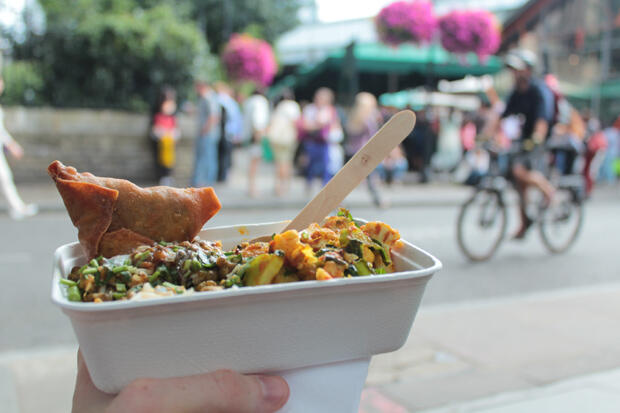 When to Visit
The Borough Market is open Mondays through Fridays from 10 am until either 5 pm or 6 pm. The market is open Saturdays from 8 am. The best time to visit is during lunch when you can sample meals and products from the lunchtime food stalls. Check the official website for opening times and additional information: www.boroughmarket.org.uk
* * * * * * * * * *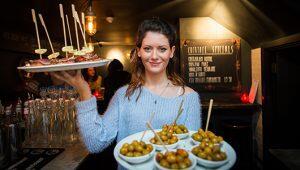 * * * * * * * * * *