8289 Views
Venice is a city that you have to learn to understand, not as tourists, but as real travelers. History, art and culture always accompany the visitor, even when he or she has to find a place to eat. "Eat like a local" should be your motto when visiting this amazing city – and with this list of 30 culinary activities and things to do in Venice, you will be able to do exactly that.
1. There are hundreds and hundreds of restaurants in Venice to choose from. Eating out could be a daunting adventure, but with our list of 16 Best Restaurants and Cafés in Venice, your choice will be much easier and happier!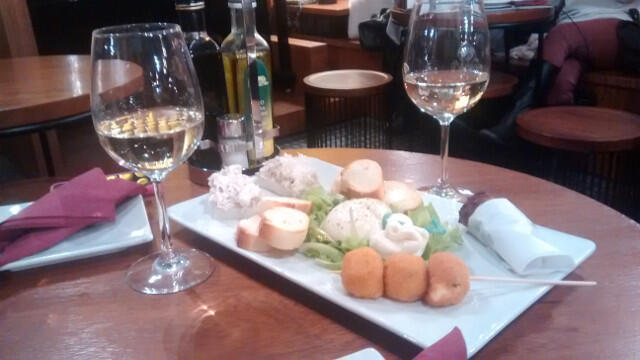 2. If you want to really learn about local Venetian food, the first thing to do is to start sampling the city's famous cicchetti – little snacks (the Venetian answer to tapas) available in bars called bacari.
3. The use of sugar in cooking was actually discovered in Venice; that is why there are so many cake shops, bakeries and patisseries around the city. The best time to sample sweet treats and cakes is at Carnival time. The typical Carnival desserts are Frittelle (deep-fried dumplings filled with cream or Zabaione) and Galani (deep-fried thin strips of short-crust pastry). All bakers and cake shops pile them up from January 7 until the end of the Carnival, on Fat Tuesday.
4. So you've been around and tried all the cakes and desserts in Venice? Now learn to prepare them so you can impress your friends and family. Among the top culinary activities to do in Venice, taking an Italian pastry cooking class is a must.
5. Go to a local bar and try a tramezzino, or as the Venetians call it, a "tramesin". It is a sandwich prepared with soft sliced white bread (or sometimes brown), cut in a triangular shape, stuffed with all sorts of goodies and then finished off with layers of mayonnaise. The peculiarity is the amount of stuffing in each tramezzino! Try those at Rosa Salva, which is also a patisserie, in Campo San Giovanni e Paolo – some of the best in town.
6. The Veneto region produces the largest amount of wine in Italy, has more than 40 varieties (not blends) of white and reds, and has the highest number of DOC wine areas – a wine tasting is a must! Some of the local wine to try: Prosecco, Ribolla Gialla, Lugana, Amarone, Valpolicella, Soave, Raboso, Refosco and much more. Book a wine tasting in one of the many enoteche (wine shops). Pop into Vineria All'Amarone and you'll be able to taste some of the best wines in Italy.
7. If you loved the wine during the wine tasting, why not discover how it's made? Take a wine tour in the Veneto region; you can choose from tours in the Prosecco area as well as the Soave or Valpolicella areas.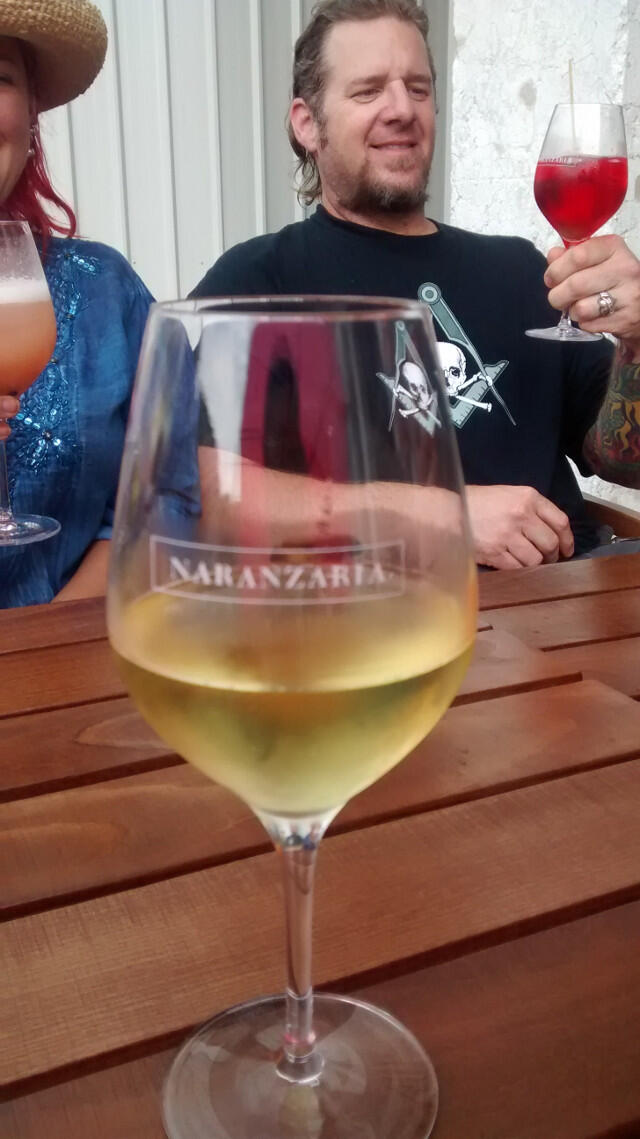 8. Visit one of the oldest markets in the world, Rialto Market. Head there first thing in the morning and mingle with the locals trying to grab the best bargains for fish, fruit and vegetables. The atmosphere is exhilarating and the smells and colors fascinating.
9. Head for some of Venice's most interesting specialty food shops, like Casa del Parmigiano near Rialto Market, a shop full of the best local cheeses. Or check out Pastificio Rizzo, near San Grisostomo church, which has been employing ancient techniques for 4 generations to work fresh and dry pasta by hand.
10. Learn to cook like a real Venetian mama, by taking a cooking class with locals. With Cook in Venice, you can take classes in a 15th century Venetian palace, or go for a culinary experience in the Veneto countryside on the Riviera del Brenta. They will usually take you ingredients shopping too!
11. Go for a special coffee in San Marco Square. Defined as the "best looking sitting room" in the world for its beautiful setting and atmosphere, the square offers 3 historic cafés where you can enjoy a coffee while taking in the most amazing view.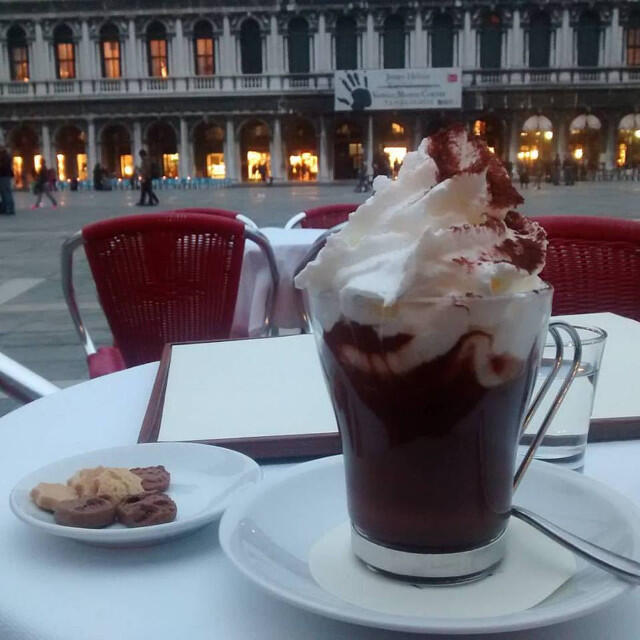 12. Visit Torrefazione Cannaregio, a coffee roaster in Strada Nova. It is a meeting place for regulars and passers-by, from the old ladies who stop for a chat with friends, to the local shopkeepers taking a break from their business. An interesting insight into the social life of Venice, not to mention the smell of freshly roasted coffee that makes time stand still!
13. If you like hot chocolate or simply love chocolate, be sure to go for a chocolate tasting in the best artisanal chocolate shop in Venice. Vizio Virtu Cioccolateria is a feast for your eyes, your nose, but above all for your taste buds!
14. Gelato is one of the best known specialties of Italy, and Venice is up there in offering a large selection of delicious artisan ice cream parlors. Pay a visit to Quanto Basta in Lista di Spagna, Alaska in Santa Croce, or Da Nico in Zattere, to name just a few.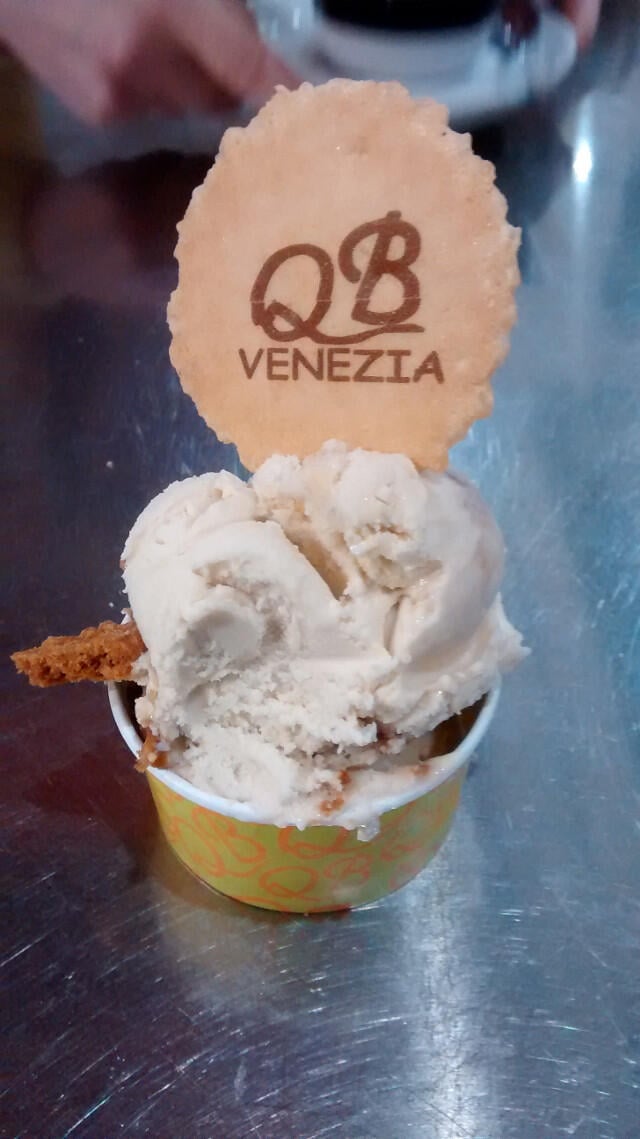 15. Want to sample some real local food but don't want to have it in a restaurant? Simple: hire a local cook who will come to your rental apartment and prepare a typical Venetian feast with locally grown fresh ingredients. Cook in Venice  will design the menu according to your requirements and send one of their local cooks.
16. Take a trip to one of the islands and have a meal in some of the best restaurants in Venice. Burano, Mazzorbo, Torcello, Pellestrina are all islands where you'll find some of the most amazing local food cooked by great chefs.
17. And another island to visit is Sant'Erasmo, also known as the vegetable patch of Venice. This is where most of the vegetables for sale at Rialto Market are produced. The most famous are the castraure, violet artichokes – the main ingredient of many Venetian recipes.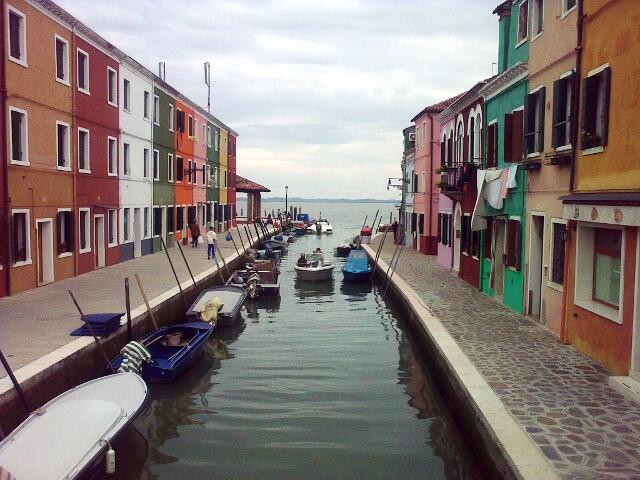 18. Sample some of the best street food in Italy: deep-fried fish with fried polenta pieces and battered vegetables, all served in paper cones. This type of street food has recently seen a revival in the city, and many little shops – mostly near Rialto and Campo San Polo – offer it.
19. Make sure to try the famous spritz (which actually originated in Venice itself) – a bitter cocktail made with Prosecco (or sparkling white wine), soda water and a bitter aperitif like Aperol or Campari. Some of the best places to drink it are situated at the bottom of the Rialto Bridge, near the Rialto Market, where the place is full of locals standing, drinking and chatting. Make your way to Naranzaria for an aperitif in the early evening and enjoy a spritz overlooking the Gran Canal.
20. Have an aperitif and take in a bird's eye view of Venice from the Hilton Roof Top Bar. Located on the top floor of the Molino Stucky Hilton Hotel on the Giudecca, you will be able to sip on a Prosecco or a fancy cocktail while admiring fantastic sunsets.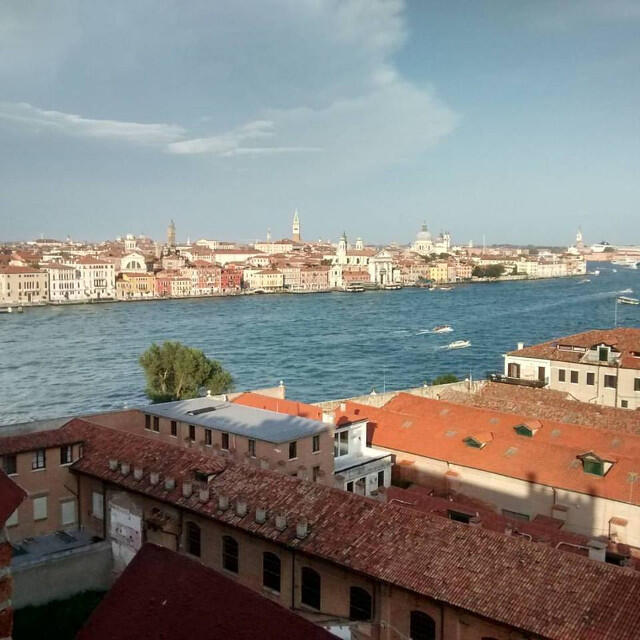 21. When on the Giudecca island, pay a visit to Harry's Dolci, Arrigo Cipriani's second restaurant in Venice. As the name implies (dolci meaning desserts), the cakes are the main call here.
22. And when we talk about Cipriani, we cannot forget to mention Harry's Bar and its famous Bellini – a cocktail made with peach purée or nectar and sparkling white wine. Make sure, though, to have this famous drink only in season (early summer) to get the best Bellini experience.
23. If you want to try something different from Venetian food, head to the Jewish Ghetto and book a table at the Kosher Restaurant Gam Gam: the best hummus in Northern Italy and some amazing cakes too!
24. Make the most of Venice's reputation for romance and combine two of the best expressions of the city: the gondola and Venetian cuisine. Start with a Gondola Serenade, a tour of the Venetian canals aboard a wonderful gondola accompanied by songs performed by two musicians, all organized by Bucintori Viaggi. Then finish your romantic evening in a famous local restaurant!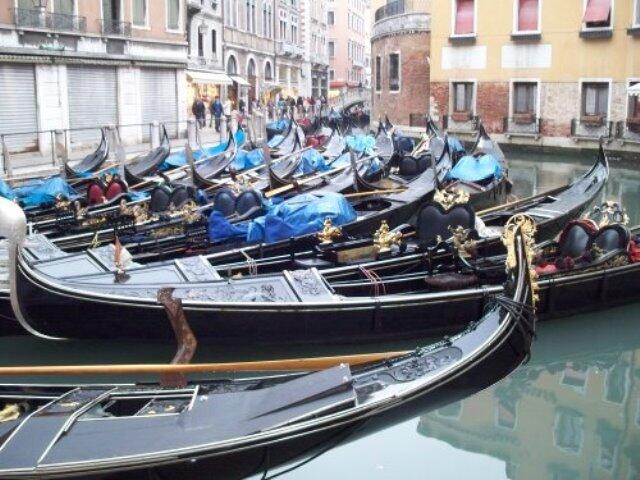 25. Looking for something romantic but a bit different? Ride a boat while having dinner on a Galleon Dinner Cruise, organized by the Jolly Roger. You will enjoy your dinner by candlelight while cruising past the famous islands of Burano, Torcello, and Murano.
26. Take a mini cruise from Venice up to Padova, via the Brenta River. The Burchiello is a mini cruise boat which will take you to visit amazing Palladian villas and stop in a local fish restaurant to sample typical Venetian recipes.
27. For American food lovers, the Hard Rock Cafe in Venice is a must – as strange as this may sound! It is located in a beautiful old building just behind Saint Mark's Square, with views from wide side windows from which you can admire the city's canals and about 50 parked gondolas.
28. Book a local theater show at the new Teatro San Gallo, and then stop for a bite in their newly refurbished restaurant.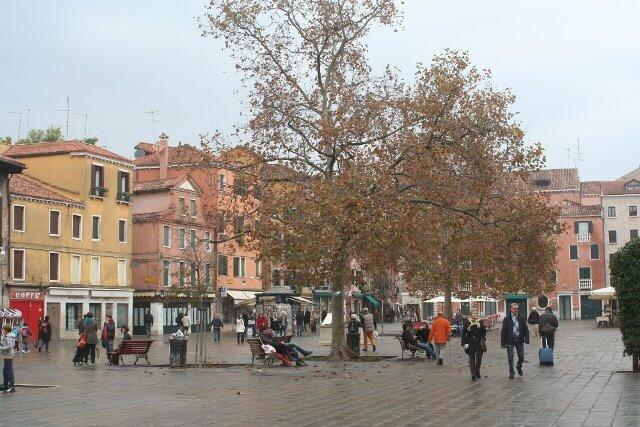 29. There is no place more Venetian than Campo Santa Margherita. This is a popular meeting spot for students and young people – a buzzing square filled with bars, osterias, takeaways and ice cream parlors. This effervescent Italian piazza is the meeting point of the Dorsoduro neighborhood, and there is always something to see or do at any time of day. This is the place to grab a drink, munch on some cicchetti and just watch the world go by!
30. If you're only staying in the city for the weekend, you likely won't be able to pack in all of the previous 29 things to do… so take a look at how to visit Venice in 48 hours!