8254 Views
Come visit some of our favorite places in Rome!
Da Enzo al 29 Trattoria (Restaurant), Rome, Italy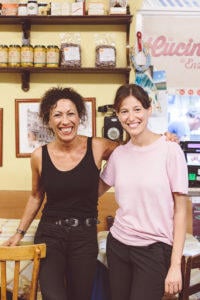 "Inside this hole-in-the wall, we try to honour the traditions of Roman cuisine. We believe in what we do, because we are the keepers of Roman tradition."
– Chiara
A tiny trattoria tucked down a picturesque, cobbled backstreet of Trastevere, Da Enzo is run by three siblings. Boasting a menu offering the very best of Cucina Romana there is nowhere better to try classics such as carciofi alla giudia (Jewish-style artichokes) and the coda alla vaccinara (oxtail stew).
To find Da Enzo al 29:
Phone Number: 06 5812260
Address: Via dei Vascellari 29