10893 Views
This post was originally published in 2013 and was updated in November, 2017.
Rome is undoubtedly the epicenter of the Catholic Church and has been for centuries. Home to the Vatican and Pope Francis himself, Catholicism seems to permeate much of Italy's capital, from its most iconic works of arts to the countless Catholic churches found throughout the city. Thus, few know that Judaism has played a quiet yet significant role in Rome's history.
Jewish communities in Rome have been recorded as far back as the second century BC, longer than any other city in Europe. But due to the papacy's ever increasing influence, Roman-Jews were eventually confined to a walled off neighborhood in the Rione Sant'Angelo in 1555. Here they experienced poverty, discrimination, and incessant flooding due to the presence of the nearby Tiber.
* * * * * * * * * * * * * * * * * * * * * *
Enjoy Jewish-Roman classics done the real way and visit a historic jewish pastry shop as you explore Rome's Jewish quarter on our Rome Sunday Food Tour!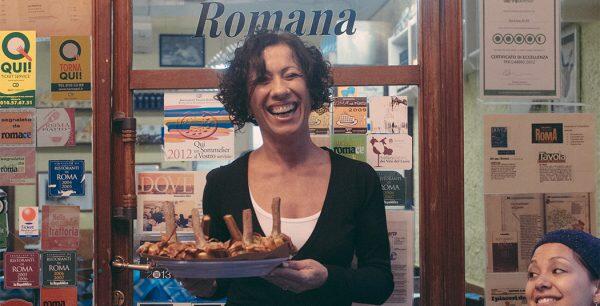 * * * * * * * * * * * * * * * * * * * * * *
Despite the somber history that surrounds the Roman Jewish ghetto, the area today is a bustling neighborhood located within Via del Porto d'Ottavia that has managed to retain its Jewish culture: it is home to the gorgeous Synagogue and Jewish Museum of Rome. A section of the wall of the original ghetto surprisingly still stands, a reminder of the quarter's past. But what the neighborhood has become most famous for in recent decades is its abundance of restaurants and delectable cuisine.
Like with any impoverished area, Roman-Jewish dishes were born out of limited ingredients and a good dose of creativity: because of the ghetto's proximity to the river, fish dishes are common. Artichokes were also plentiful and cheap, and thus feature prominently. Below you'll find a quick guide to eating in the Jewish quarter – but quite honestly, wherever you eat you won't be disappointed. You can Sit down at a popular Kosher-style restaurant for two Jewish-Roman classics done the real way and visit a historic jewish pastry shop as you explore Rome's Jewish quarter on our Rome Sunday Food Tour!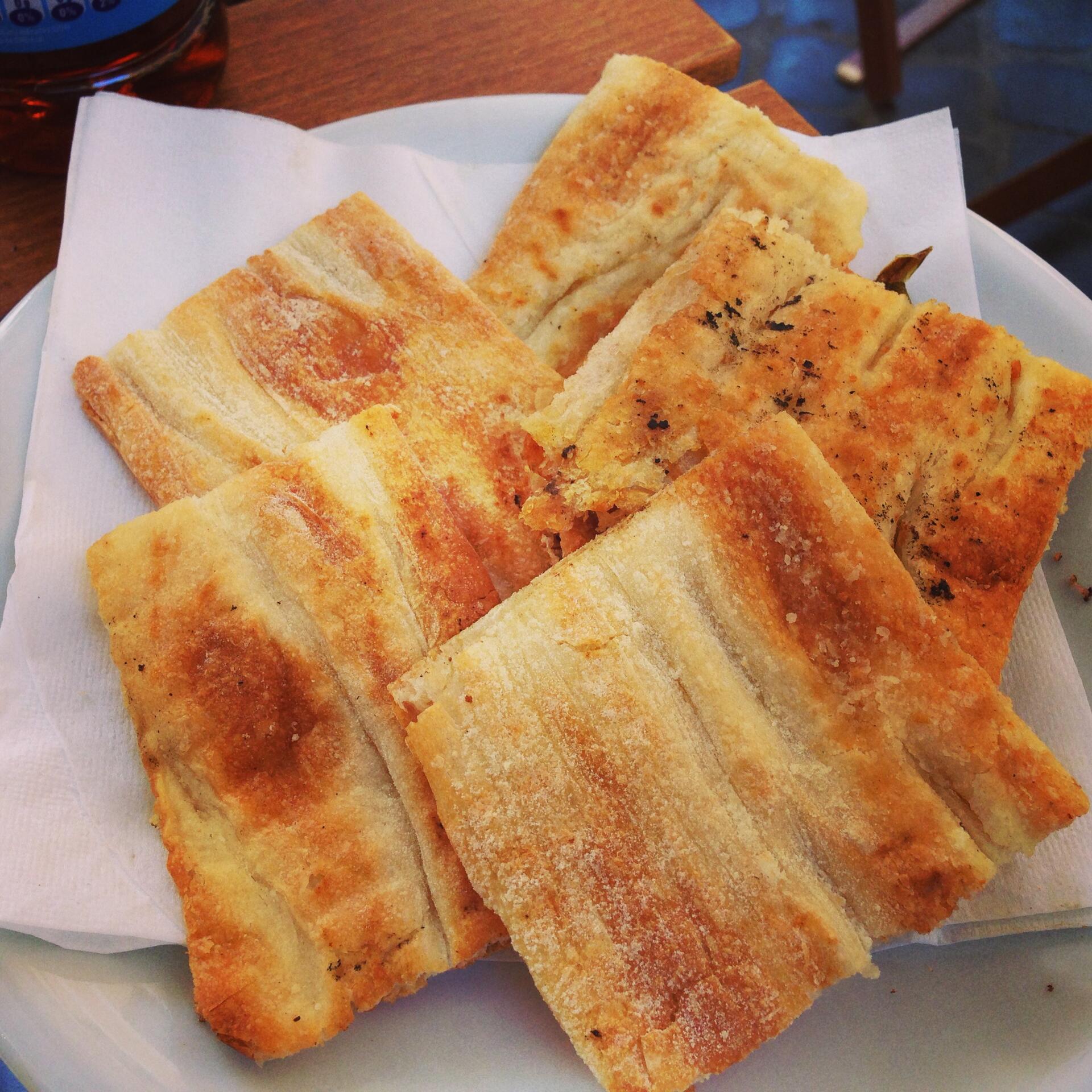 Nonna Betta
One of my favorite restaurants in the neighborhood, Nonna Betta has two menus, one for dairy and one for meat. While both menus are quite extensive and filled with mouth-watering dishes, my choice is always the amatriciana alla giudia. Replacing guanciale (pig's cheek) with salted beef, this dish is both delicious and faithfully kosher. An added plus? If you eat at Nonna Betta's a certain number of times, your next meal is discounted.
Via del Portico D'Ottavia, 16, Rome, Italy
Tel 0668806263
nonnabetta.it
Ba'' Ghetto
This charming restaurant offers both classic Roman-Jewish dishes as well as Middle East cuisine. Their carciofi alla giudea are sublime: following the traditional recipe, the artichoke is cleaned and then fried whole, seasoned with a bit of salt and pepper. Their hummus, harissa, and tahini plate is also recommended. If you're looking for recipes involving dairy head up the street to their sister restaurant "Milky."
Via del Portico D'Ottavia, 57, Rome, Italy
Tel 0668892868
kosherinrome.it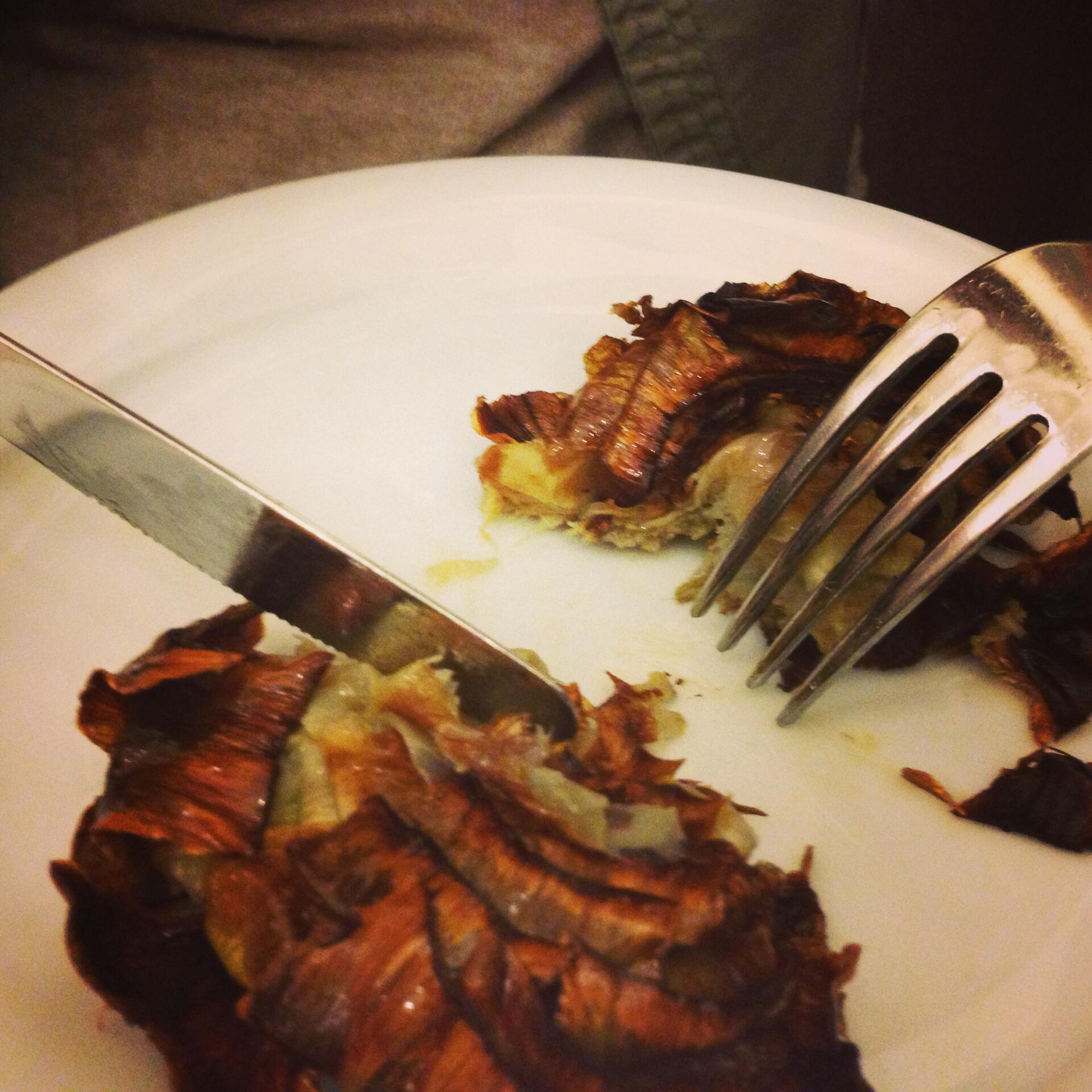 Yotvata
A favorite among locals, Yotvata is known for its in house production of Kosher cheeses, which can be sampled when ordering their Fantasia di Formaggi plate. Yotvata also offers kosher Roman style pizza.
Piazza Cenci, 70, Roma, Italy
Tel 0668134481
yotvata.it
Taverna del Ghetto
This restaurant's food is prepared under the supervision of the Rabbinical Office of Rome. Standout dishes include their homemade pasta with mullet's roe and artichokes and their fried appetizer dish. If you have room, make sure to order a slice of one of their homemade tarts.
Via Del Portico d'Ottavia, 8, Rome, Italy
Tel 0668809771
latavernadelghetto.com

* * * * * * * * * * * * * * * * * * * * * *
When in Rome
Avoid the tourist traps and taste the best of the Vatican area!
Join us on our Vatican Area Tour for Foodies: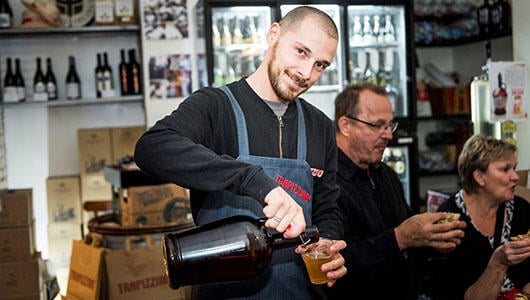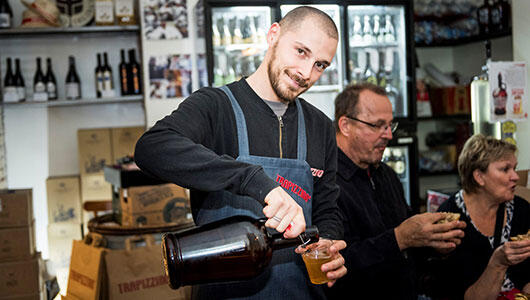 * * * * * * * * * * * * * * * * * * * * * *
Mondo di Laura
A new addition to the neighborhood, pastry chef Laura Raccah was trained in both the U.S. and Israel, and her desserts reflect both backgrounds. Her parve cookies are divine, and she also offers American favorites like carrot cake. All sweets are prepared, you guessed it, kosher.
Via del Portico d'Ottavia 6, Roma, Italy
Tel 0668806129
mondodilaura.com
Al Piperno
Opened in 1860, Al Piperno is not a kosher restaurant (shellfish and ham are found on the menu) but still offers traditional Roman-Jewish dishes. The restaurant is known for its "palle di nonno" (if I translate it I'm afraid you'll lost your appetite), which are deep fried chocolate chip ricotta fritters.
Via Monte dei Cenci, 9, Rome, Italy
Tel 06 6880 6629
ristorantepiperno.it
* * *
Explore more of Rome beyond it's Jewish Quarter. Book a Rome tour with Eating Italy Food Tours in Rome's most characteristic neighborhoods.