5568 Views
After living in Rome your whole life, it's funny hearing someone warn you against gelato tourist traps. I have always taken for granted the fact that in Rome, all gelato is amazing. Well, I was wrong. There are a great number of "fake" gelato places, in particular around the main tourist areas, and for that reason it's important to know where to go to get the best gelato on offer. Here's a list of some of my favorite places to find gelato in Rome. Whichever one you choose, you can't go wrong.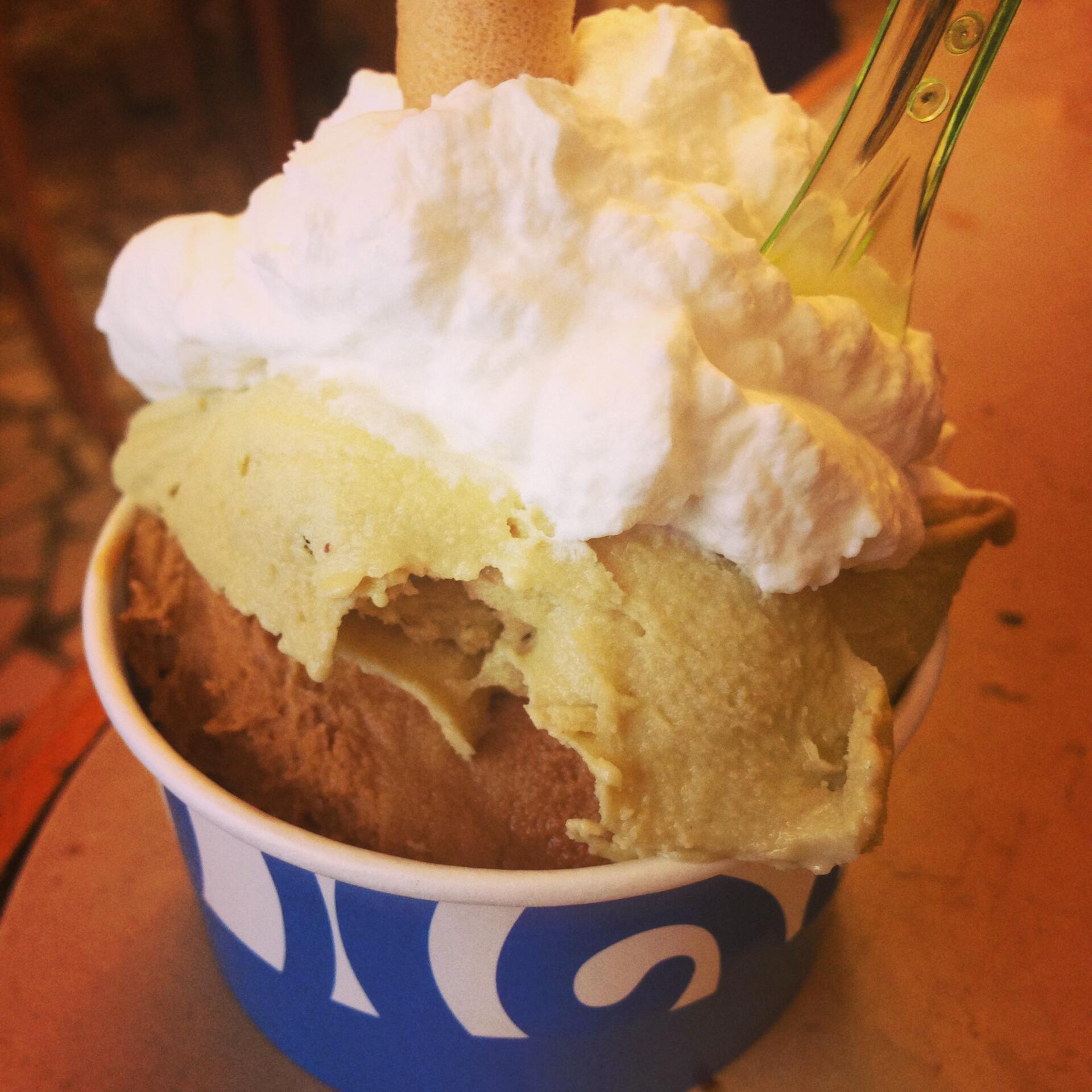 Where to Find Gelato in Rome
Gelateria dei Gracchi
The Gelateria dei Gracchi is a modest place but an excellent choice! Famous food writer and critic, Anthony Bourdain, picked this place as the best of the best in terms of gelato in Rome. Gelateria dei Gracchi uses only natural ingredients, fresh seasonal fruits, no artificial coloring or hydrogenated fats and people with gluten or lactose intolerance can eat it without a worry.
Via dei Gracchi 272, 00192
06 3216668
Open: Mon-Thurs & Sun 12pm-12am, Fri & Sat 12pm-12:30am
Visit Fatamorgana for an authentic and unique flavor. Their colorful ice cream and delicious waffle cones are the perfect choice for a midafternoon snack! Visit one of their many stores around Rome and remember it's all 100% gluten free.
Via Larina 10, 00186 (Via del Corso)
Visit the website for more locations

Giolitti
The famous Gelateria Giolitti started in 1890 as a milk shop and over the years turned into a well known and much loved ice cream parlour. and is today a place no tourist can skip on their trip to Rome. The choice of ice cream flavors is immense and no one flavor beats another. It's all up to our palate.
Via Uffici del Vicario 40, 00186
06 6991243
Visit the website for more locations
San Crispino is located only a few steps away from the famous Trevi Fountain, and according to the New York Times, "anyone who does not acknowledge that il Gelato di San Crispino is supreme, has not tried it"!
Via della Panetteria, 42 (Fontana di Trevi)
Visit the website for more locations
Gelateria del Teatro
Hidden away in a picturesque side street in the center of Rome, Gelateria del Teatro is considered one of the best by locals.  The owners of this place pride themselves on their fresh ingredients and bizarre combinations that somehow work wonders on your palate.  Try something new like Rosemary fig, or Lavender and white peach.  You will be going back for more.
Via di San Simone 70, 00186
Open every day 12pm-12am

Sant'Eustacchio, situated not far from Piazza Navona, has a long history of delicious gelato.  The furniture and the patterned flooring in the shop are still the originals from all the way back in 1983.  Today, the owners work to keep intact the tradition and the search for the best recipes out there.
Piazza Sant'Eustacchio 82, 00186
0668802048
Open everyday 8:15am-1am, except Friday until 2am and Sunday until 12am
 * * *
Contact [email protected] with Blog Enquiry in the subject title for any feedback or requests for a topic you want us to cover. Voted one of the best things to do in Rome, Eating Italy Food Tours offer a Rome walking food tour through one of Rome's oldest and most characteristic neighborhoods. Check out our family-friendly tours!