4046 Views
Though Florence isn't a large Italian city, within its center is such a concentration of art and architecture that it can make anyone's head spin. The Renaissance was born here thanks to the benefaction of the Medici family, made rich through banking prowess. The Medicis ruled the city for hundreds of years and supported such artists as Michelangelo and Raphael, setting the standards for the High Renaissance felt across Europe.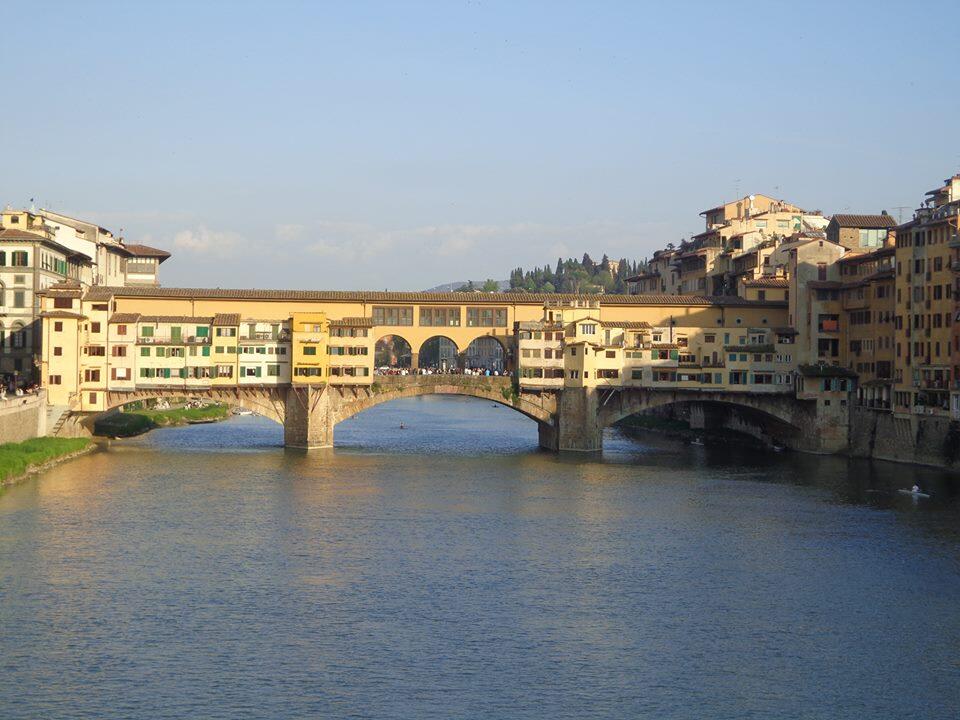 Now Florence is a bustling mini metropolis, visited by tourists who come to see what made the city so great in the 1500s. But Florence isn't all art and architecture. There's plenty to keep you busy in its small but grand city center. Here are 5 of best things to do when you're visiting what has been touted one of the most beautiful cities in all of Italy.
Admire paintings, sculptures and frescoes
Might as well get the big one out of the way because it's impossible to visit Florence without taking in at least one of its many masterpieces. The mother of all galleries is the Uffizi. Book ahead and be prepared to be awed by the works of Leonardo da Vinci, Sandro Botticelli, Raphael and so many others. Michelangelo's famous statue of David is at the Accademia, and the Palazzo Pitti houses numerous paintings of equal artistic weight. On top of all this are the several churches with frescoes by the likes of Giotto (Santa Croce), Ghirlandaio and Masaccio (Santa Maria Novella), and Fra' Angelico (San Marco). It's wise to do some research before landing in Florence as the amount to see can be overwhelming. Painting overload—whose symptoms include not wanting to be exposed to one more painting—isn't uncommon and can be avoided by choosing what you want to see before you go.
Climb the Duomo's cupola
Dominating the center of Florence, the mostly emerald-colored Duomo acts like a magnet drawing everyone into its piazza. The church's outside is more impressive than its inside, which resonates with solid hollowness. The best thing to do is climb the 463 stairs to Brunelleschi's giant cupola—a feat of engineering from the 15th century. On the way up, the frescoes on the inside of the dome, The Last Judgment by Federico Zuccari and Giorgio Vasari, and the stained-glass roundels by Uccello, Ghiberti, Castagno, and Donatello can be viewed up close. But the main treat is at the end when panting and sweating you arrive at the magnificent view of Florence. The orange tiles of the roofs give way for the green of the Tuscan hills and the snaking River Arno.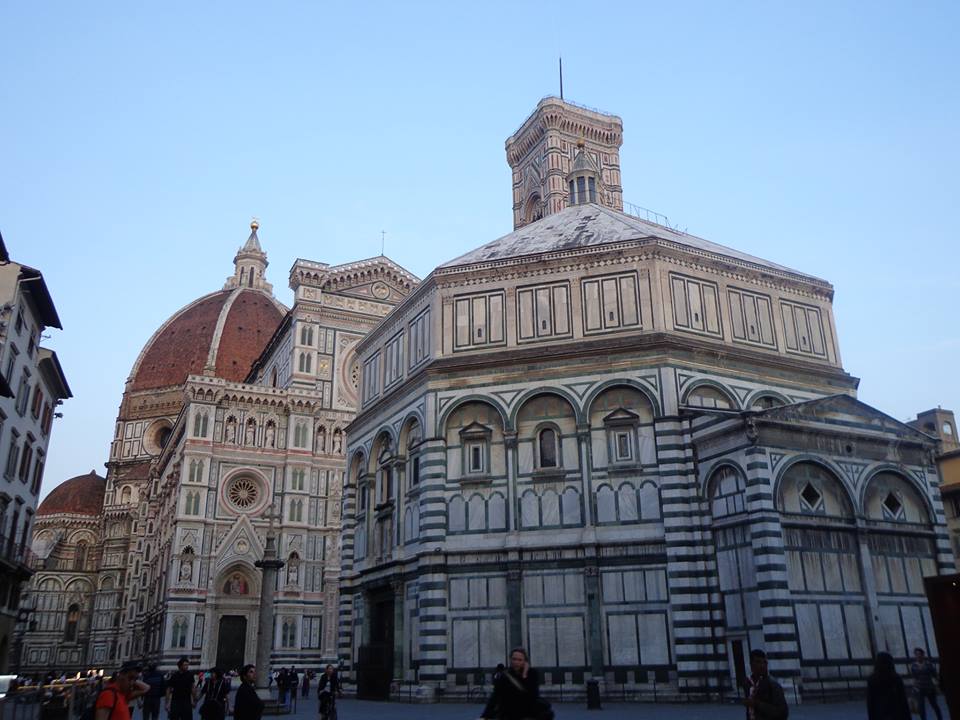 Eat Florentine food and drink Tuscan wine
Meat eaters in Florence rejoice: this magical city of the Renaissance is also home to Italy's T-bone steak, bistecca fiorentina and the cuisine in these parts is quite unique and different to Roman cuisine. The tender meat comes from local chianina or maremmana cows raised in the Tuscan countryside. Nearly every restaurant in Florence brags about the thick steaks they are grilling, but that doesn't mean it's easy to find a good one. A good sign to look for is a restaurant full of Italians, preferably with giant steaks sitting before them. And I know that blood-red meat can make some squeamish, but if you're going to order a bistecca fiorentina do not order it well done. Check out our Florence travel guide for the best places to eat this precious steak.
A steak (or fine Tuscan cured meats and cheeses or pasta or anything really) is always best when washed down with some fine Tuscan wine. The area around Tuscany bursts with vineyards, and while in Florence you must not let their vicinity pass you by. If you feel like a splurge try some Brunello from Montalcino. Otherwise a DOCG Chianti or Montepulicano will certainly do the trick.
****************************************
If you'd like to take the guesswork out of finding the best Tuscan food and wine, then why not join us for one of our food tours? Our Other Side of Florence Food Tour where you get to see Italian cantucci being made or our Florence Sunset Food Tour where you get to try Bistecca alla Fiorentina.
****************************************
People watch in piazzas
One of my favorite things to do in Florence is to take a break in one of the city's impressive piazzas. You can only walk around so much and take in so many pieces of art before a bench sounds like the most inviting place to be. Lucky for you, the piazzas in Florence are also works of art in themselves, and they are usually swarming with all types, from tourists to locals. Some of the best squares to kick back in are Piazza della Signoria, Piazza della Repubblica, and Piazza Santo Spirito across the river.
Visit a park: Piazzale Michelangelo or Boboli Gardens
So Piazzale Michelangelo isn't really a park. It's more like a parking lot, but that shouldn't stop you from going because its location up on the hill grants a great view of Florence's elegant skyline. The two flower gardens on both sides, Giardino dell'Iris and Giardino delle Rose, and the rolling hills really give a sense of getting away from the city. Or the Boboli Gardens make a great escape. Located behind the Palazzo Pitti, these elaborate and formal gardens were designed in the 16th century. See how the rich Florentines spent their afternoons strolling through sculptures and bubbling fountains.