3178 Views
In the first year I was learning to cook, I decided to plan a brunch for a group of friends back in Rhode Island. As I do when orchestrating any dinner party, I spent days carefully planning the menu, torn between pancakes or French toast, what kind of fruit to include in the fruit salad (does anyone even really like honeydew melon?) and whether I should serve the maple syrup cold or hot. After much deliberation, I decided on pancakes, bacon, omelets and fruit salad. I imagined myself serving up stacks of golden brown pancakes and fluffy omelettes to my impressed friends, alla Nigella Lawson.
However, while I had been extremely enthusiastic about choosing the menu, I hadn't quite worked out the logistics of the actual brunch. As I soon found out, making pancakes for a group of eight hungry people is not as easy as one might think – each pancake has to be cooked and flipped individually, making it not the quickest dish in the world. Cooking up a big pan of bacon is equally dicey, as too much bacon in a pan adds up to a lot of grease that can splatter all over the kitchen. Nothing, however, proved to be as time consuming as flipping eight individual omelettes, one by one.
As my friends enjoyed their slightly cold pancakes, I dodged grease from the bacon pan as I prepared ham and cheese omelettes, sweating over the hot stove and refusing help, as only a good host should ("Me? No, I'm fine! Really! Just six more to go!") Thank god for the fruit salad.
Nigella Lawson I was not.
Though the brunch ended up being for the most part successful, I've since learned how to more practically plan a meal for friends. I've also learned to make a frittata.
For those of you who don't know, a frittata can be described as a baked open-faced omelet — it is Italy's answer to the French quiche or the Spanish potato tortilla. Had I known how to make a frittata at the time of my brunch for eight people, I would have saved myself a lot of time and energy, as the frittata is made in the oven, can be made in advance, and is simply sliced and served — a lot easier than making individual omelettes! It can be served hot or at room temperature, and can be eaten for breakfast, lunch or dinner (or, of course, brunch!) The version I am proposing here has zucchini and prosciutto, but the frittata is an extremely versatile dish — include whatever vegetables, cheeses, or meat you have on hand. Enjoy!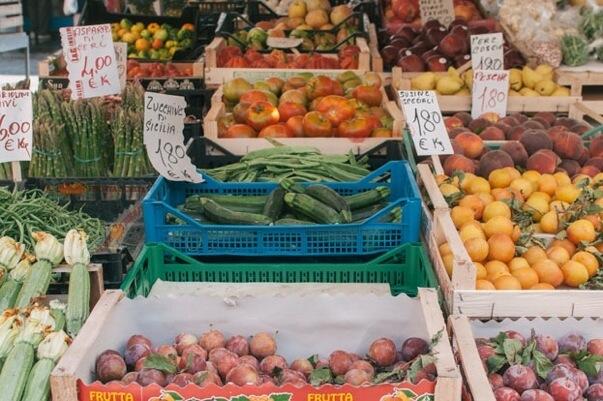 Frittata with Zucchini and Prosciutto
Ingredients
Olive oil
1 cup zucchini, finely diced
1 small onion, chopped
Salt and freshly ground black pepper
6 large eggs
1/4 cup (60 ml) milk or heavy cream
1/4 cup (22 g) freshly grated parmesan
3 ounces (85 g) sliced prosciutto, coarsely chopped
Directions
Heat the oil in a heavy 9 1/2-inch (~ 24.5 cm) diameter oven-proof skillet over medium heat. Add the zucchini and onion and season with salt and pepper and cook over medium low heat until tender and translucent.
Preheat the broiler. Whisk the eggs, cream, parmesan and prosciutto in a medium bowl to blend. Stir the egg mixture into the vegetable mixture in the skillet. Let the eggs cook over medium-low heat for about 3 minutes, or until the bottom begins to set. Place the skillet in the oven and bake the frittata until the eggs are set and the top is lightly browned, about 4 minutes. Using a rubber spatula, loosen the frittata from skillet and slide the frittata onto a cutting board. Cut the frittata into 10 slices and serve either hot or at room temperature.