1714 Views
Eating Italy Food Tour's star guide and gelato lover, Luna Muna, tells you how to find the best gelato in Italy and how to make sure it's the real deal.
It cools you down, takes you back to your childhood, costs next to nothing and tastes phenomenal. What is it? Gelato, of course! But not all gelato is created equally. So when you're in Rome, how do you even start to choose the best gelato to put in your cone? How do you order it? And where should you go?
Rome Gelato Guide
Sorting through Rome's 2,500 gelaterie (or gelato shops) is a tough job, especially since there's one on almost every corner. Finding that perfect tasting gelato in Rome is made even more difficult because 80% of gelaterie serve gelato that is fake—gelato made with a powdered mix (I know, it is shocking!). The opposite of fake gelato is artisanal gelato (or gelato artiginale), created with only all-natural ingredients. All-natural gelato is so much better than artificial gelato for many reasons, but the biggest one is taste. Food made with real ingredients just tastes better, simple as that.
So how does one tell the difference between real gelato and the fake stuff?? Unfortunately that is something we can only reveal on our tours, but in order to ensure that you leave Rome with a sweet taste in your mouth we have compiled a list of some of our all time favorite gelato in Rome at the bottom of this post.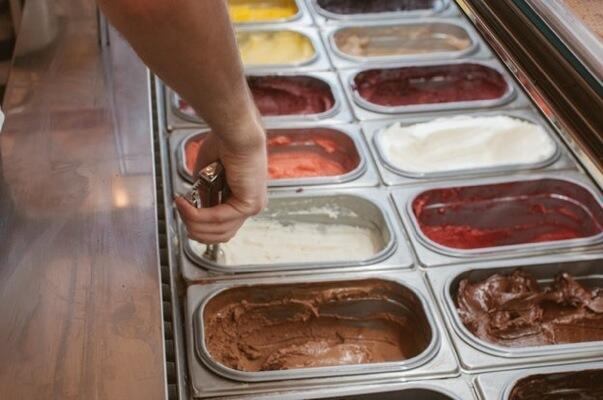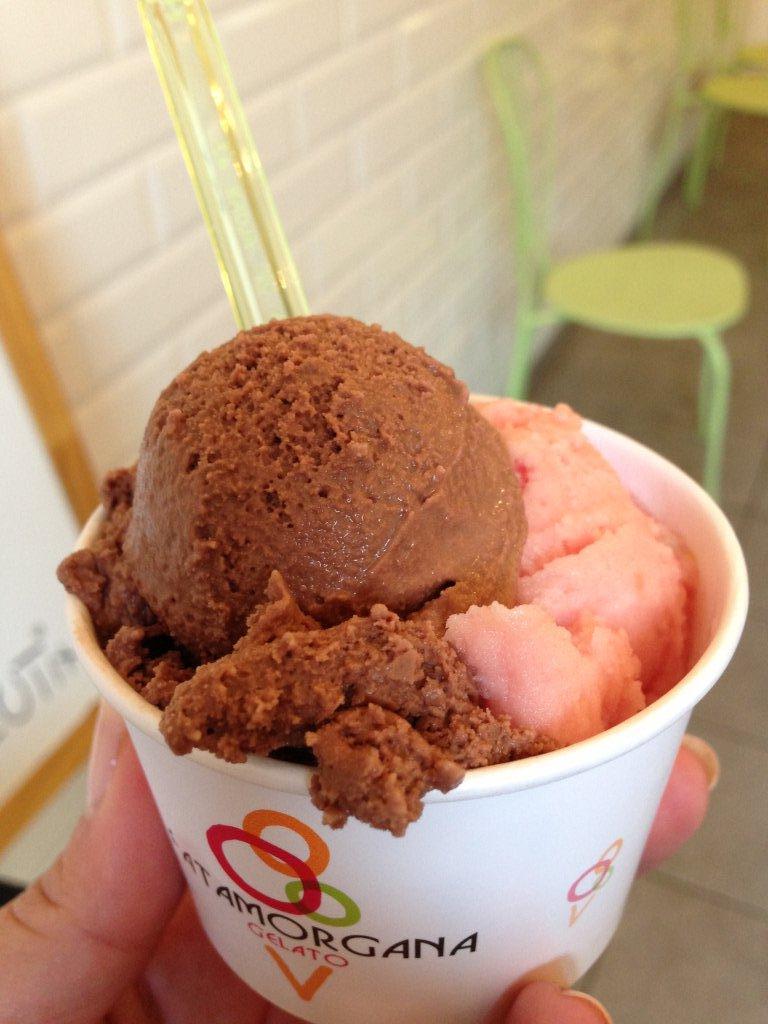 How to order a gelato
Now how doe you properly order a some rich gelato deliciousness? Approach the register (or cassa), order by size or price, and pay for it. The size and price should be on display behind the counter, and usually you can order a cup or cone from as little as €1.50.
Take the receipt, walk to the gelato counter, and specify a cone (cono) or a cup (coppetta), it doesn't matter. Then choose your flavours. As a gelato eater you have rights to at least two flavours of your choice (the larger your gelato, the more flavours you can choose).  And here's the best part: the cream, or panna. This cream isn't your average canned stuff. It's fresh, tasty, and full of fat, but hey, you're on holiday right? And chances are you'll walk it off on your way to the Vatican.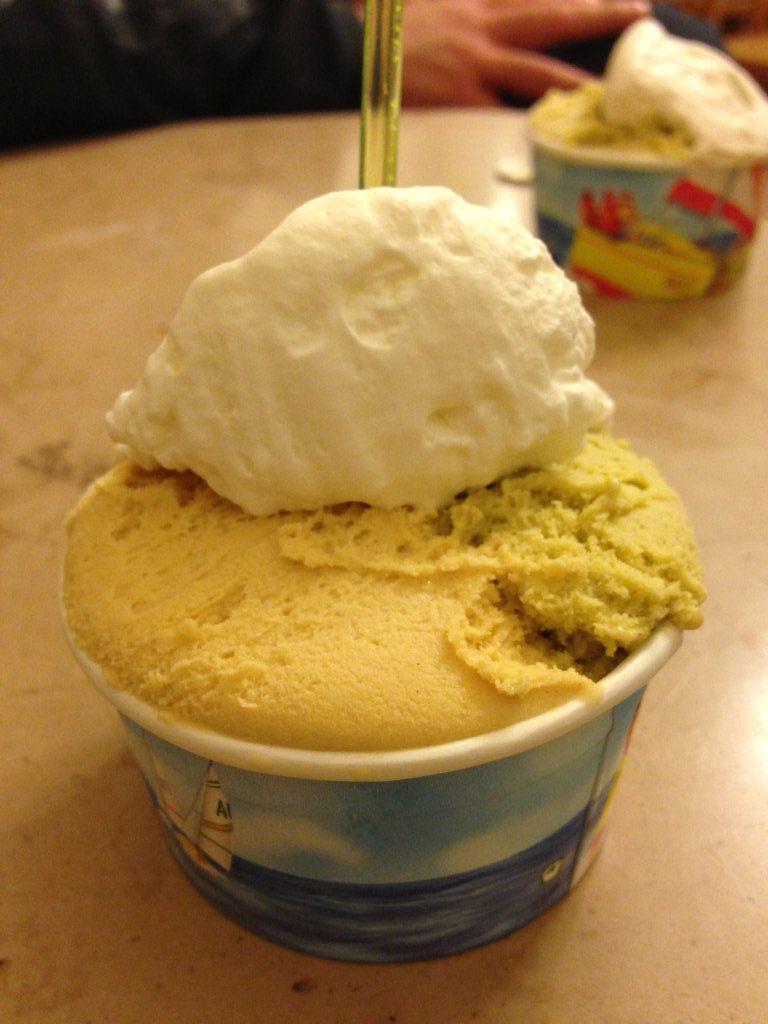 What gelato to order
Look out for seasonal flavours: These are sure to be made from fresh produce. Some examples are fig (fichi), melon (melone), and strawberry (fragola) in summer.
Try traditional Roman flavours: torta della nonna, which tastes similar to custard, or pinenuts (pinoli).
Ask for the best: gelato made from lemons (limone) from the Amalfi Coast in Campagnia, pistachios (pistacchio) from Bronte in Sicily, or vanilla (vaniglia) from Madagascar.
Try out there flavours: lavender (lavanda), hot peppers (pepperoncino), wasabi, parmigiano reggiano cheese, or even celery.
Order dairy-free: Sorbet doesn't have any dairy but still bursts with flavour.  Most sorbets are fruit-based, and some typical options include lemon, strawberry, mixed berries (frutti di bosco), and melon.
Don't combine certain types of gelato: As a rule of thumb creams go with creams, sorbets with sorbets. And don't order panna to top your sorbet or you might be shot!
Where to eat gelato in Rome
What are you waiting for? Get out there and find gelato heaven at any of Rome's top-five, all-natural gelatarie:
Bar Giolitti: Via Amerigo Vespucci 20 (Testaccio). Close to our heart, Giolitti was awarded history business of excellence in 2011 and offers a great authentic selection of gelato classics.
Il Gelato: This place serves up some out there flavours and at least 10 chocolate variations.
Fatamorgana: All the classics plus some adventurous combinations, try the lavender gelato for something different. Our fave of course is in Piazza San Cosimato (Trastevere) but also located across the city including Re di Roma, Prati and Monti.
San Crispino: Piazza della Maddalena 3 (Pantheon) or Via della Panetteria 42 (Trevi Fountain). Here you'll find simple tin lids and yummy flavours.
Palazzo del Freddo Giovanni Fassi: Via Principe Eugenio 65 (Esquilino). Go to the palace of cold for some of the oldest gelato in Rome.
* * *
For more Rome food & travel tips, be sure to follow the Eating Italy blog, Twitter, Instagram and Facebook.