3742 Views
Fireworks Night, Guy Fawkes Night, Bonfire Night – whatever you decide to call it, it's one of the stranger annual traditions in the UK and certainly a celebration that those from abroad seem to be constantly confused over. If you are from the UK it's easy to forget how weird this event is, and though there are weirder traditions in Europe, we think even the Brits reading this will agree that the way they do things in Lewes, detailed below, is fairly unusual.
"Remember, remember the 5th of November, gunpowder, treason and plot"
This will be a very cut down version of events that transpired over 400 years ago in London; for full reading on the subject, the Wikipedia page has a much more detailed description of the events and aftermath of what has, since 1605, become known as "The Gunpowder Plot".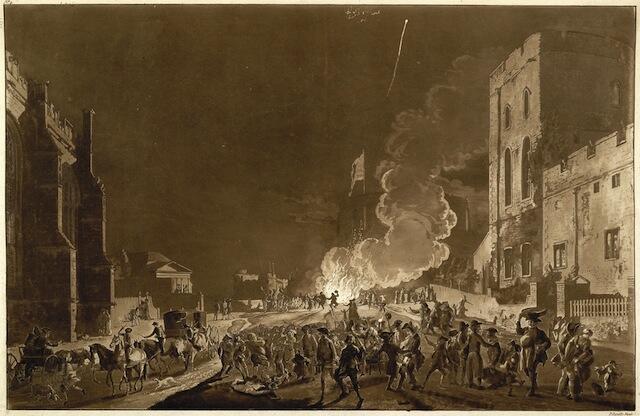 The Gunpowder Plot
In 1605, a plot was hatched by Robert Cassidy to assassinate the King of England, James 1 (IV in Scotland). One of the conspirators that he brought into his inner circle of Catholics that were to carry out the act was Guy Fawkes. The plan was, simply put, to fill the basement of the House of Lords and the Houses of Parliament with gunpowder, basically turning the whole place into a huge bomb, and blow it up. The reason behind the assassination was all about religion. The King was a protestant, and in the past that had meant hunting down and killing Catholic priests, along with anyone inciting the religion or who stood up to the protestants. The plotters believed that with King James and many of his closest family dead, the Catholic Princess Elizabeth (not to be confused with either Elizabeth I or II) would be appointed as the head of state. In reality, King James was more tolerant than those before him, and by all accounts did not have too much against the Catholics, although we can't be sure as it was over four centuries ago.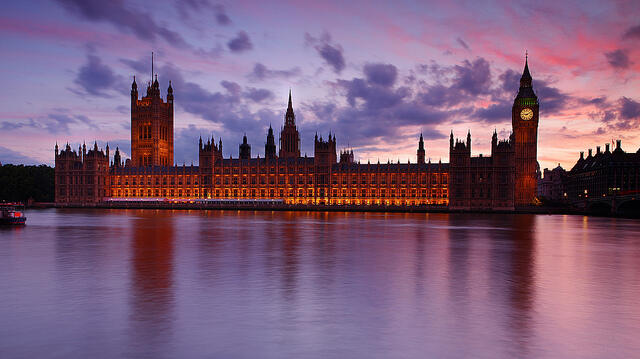 The plan was hatched as early as February 1605; with parliament set to close and reopen on November 5 of that year, that was the date chosen to carry out the assassination as the king (along with members of his family and various heads of government) would be in the building. As history tells us, this was not the case; an anonymous letter was written to the king and on November 4, Guy Fawkes was discovered guarding many barrels of gunpowder and promptly arrested. He, along with 7 other conspirators, were tried and then executed for their plot.
Ever since 1606, people around the UK have celebrated Guy Fawkes Night in varying ways. Many people build huge bonfires and burn a "Guy", an effigy of the traitor, as well as letting off fireworks to symbolize the gunpowder. Nowadays, the majority of celebrations involve big fireworks displays and are held on the weekend closest to November 5. In 2016, November 5 falls on a Saturday, so this year is set to be a big one for celebrations!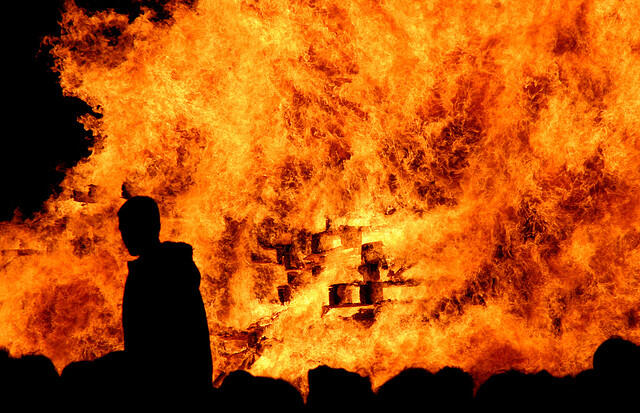 How strange does it get?
If setting fire to a human effigy in 21st century Britain wasn't strange enough for you, look to the UK town of Lewes, in the otherwise fairly sedate county of Sussex. There the tradition is celebrated – as they put it – "vigorously". Effigies of modern hate-figures are ignited (often political leaders) and the streets are ram-packed with people. There are actual flaming torches. If you want a measure of how seriously they take celebrations there, understand this: Lewes is a not a city, it's a modest town of 11 square kilometers… and yet there are seven (7) different active "bonfire societies" in operation, whose focus is this one big and perhaps intimidatingly firey night of the year.
A Foodie Tip
If you are heading to London, the food in the city is far more diverse and delicious than many people might realise, and we can prove it! Discover the city through its food, on a fascinating and delicious walking tour. Take a look at our cocktails and food tour in Soho, and our food tour in the East End of London.
Where to Celebrate in London
There are displays planned all around London, the majority of which will be held on November 5; here are some of the best.
Alexandra Palace
One of the best displays in London, hands down, takes place on the hill that Alexandra Palace sits atop of, so it's great they've added an extra date for 2016. The display usually starts around 8 or 9 pm, but do get there early to find a great spot to watch from. There will also be a family zone, fairground rides and plenty of food and drink stalls. Tickets are £11 for adults with cheaper concessions available, as well as extras such as ice skating and a beer festival.
Alexandra Palace Way, London, N22 7AY
+44 (0)20 3390 0150
www.fireworks.london
Date: Friday 4 and Saturday November 5, 2016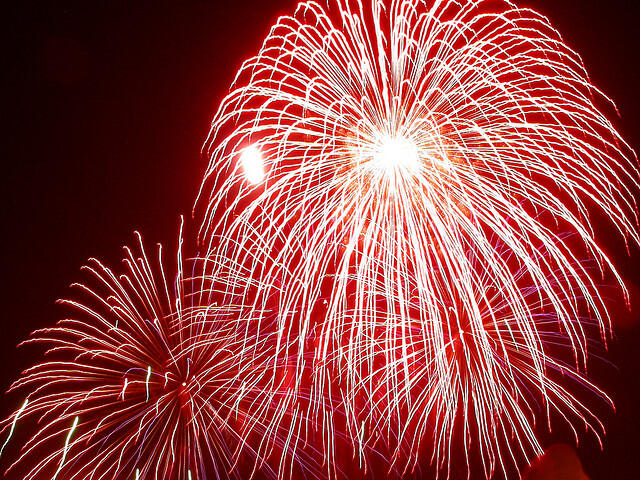 Hackney Firework Pyromusical
Last year was the first display in Hackney for over a year and it's back for 2015. Combining fireworks and music makes for a fantastic display. The event will take place in Clissold Park, with fireworks carefully selected not to distress the local wildlife. The display costs £7.50, but just £2.50 if you live in the borough of Hackney.
Stoke Newington Church St, London , N16 9HJ
+44 (0)20 8356 8196
https://www.eventbrite.co.uk/e/clissold-park-fireworks
Date: Saturday, November 5, 2016
Blackheath Fireworks
One of London's few major fireworks displays that remains completely free to attend, Blackheath, in Lewisham, has crowds of up to 100,000 attending, making it the largest display by attendee numbers in the capital. The display starts at 8 pm, with a funfair on from midday and food and drink stalls opening at 5 pm.
Shooters Hill Rd, London, SE3 0TY
lewisham.gov.uk/fireworks
Date: Saturday, November 5, 2016
Crystal Palace Park Fireworks
Crystal Palace has over 150 years of history behind its display and this one is set to be as good as ever. There will be two shows, one which is a little less loud at 7 pm for the children, with the full display on at 8.30 pm and set to music. There will be food and drink stalls at the event, although no alcohol will be served. Tickets cost £7.50 in advance and this year it's pre-sale only – none sold on the door. Children and family discounts are available.
Thicket Rd, London, SE20 8DT
crystalpalacefireworks.co.uk
Date: Saturday, November 5, 2016
Wimbledon Park and Morden Park
These parks are just 5 miles apart and both excellent venues. There are two themed performances at each venue: 6.45pm 'Magic' (more suitable for young children) and 8.30pm 'All Around the World', plus funfair, refreshments and stalls open until 10pm.
Revelstoke Road, London, SW19 7HU
+44 (0)20 8545 3956
merton.gov.uk/news-events/events/fireworks
Date: Thursday 3 November 2016, Wimbledon Park and
Saturday 5 November 2016, Morden Park
Like this? Check out Eating Europe on social media!
We're on…
With more food and travel ideas, mouthwatering pics and much more.
The original version of this blog was published October 26, 2015 – revised and updated November 1, 2016