2600 Views
As the thick fog descends on old London town and lights struggle to illuminate the dark corners of the capital, a piercing scream shatters the cold night air…and there you are, in the dark heart of the capital, standing alone and vulnerable. Or at least you will be if you don't follow our guide to the top spooky ways to enjoy Halloween in London!
You don't need a horror novel to send a shiver down your back this Halloween. London has been settled since the Bronze Age and is filled with ghosts and gory tales. Add that to a bloody history of deadly and dastardly deeds, and you've a recipe for a city full of spine tingling tales.
What To Do for Halloween in London
1. Don't lose your head
Where else should we there to start than at the Tower of London where, in almost 1,000 years of history, there have been executions by beheading, hanging, and firing squads. Not without good reason does the Bloody Tower get its name. Unsurprisingly, several ghosts are believed to haunt the Tower, including those of King Henry VI, King Henry VIII's second wife Anne Boleyn, Lady Jane Grey, the two little Princes in the Tower, and a grizzly bear – don't ask!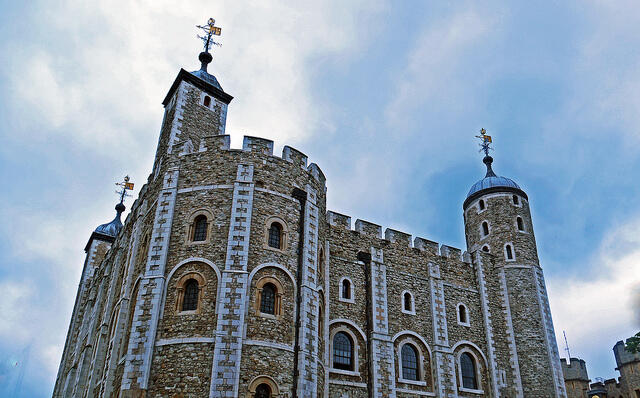 2. Don't look under the bed
The almost 150-year-old Langham Hotel, in Portland Place, boasts a number of ghosts and the chillingly infamous room 333. Ghostly sightings include a silver-haired Victorian man dressed in a cloak and cravat, a German prince who wears a military-style jacket, a man with a gaping wound on his face, and Emperor Napoleon III – though he's usually seen in the basement. Tales of ghostly occurrences in Room 333 make it the most haunted hotel room in London. The Langham Hotel will be celebrating Halloween with a guest package including a night's accommodation for two (including in room 333 for the very brave), a Jack The Ripper Walking Tour, and complimentary history book, complete with ghost stories.
3. Terrible tomb
Ever experienced Phobophobia? The fear of fear itself makes this the perfect title for the three-time winner of the UK's scariest attraction. London Bridge Experience and the London Tombs are housed in the arches of London Bridge. First it offers a fascinating history of the bridge from the Druids to the Victorians. But the second part is where it turns into a real fright-fest made for Halloween in London. This family-friendly show utilises special effects, computer-generated imagery, and real characters to scare your trick or treat swag right out of you.
4. Theatrical spectres
The Theatre Royal Drury Lane is arguably the most haunted stage in London and plays host to numerous ghoulish Thespians. The most well known is the 'Man in Grey', who wears a tri-cornered hat, carries a sword, and walks through walls. He's said to appear to actors as they are rehearsing. Those who see the ghost believe his visitations are a good omen that a play will do well. Check it out for yourself – it is currently running the less than scary Charlie and the Chocolate Factory.
5. Ghost train
"Mind the gap" is often heard on the London Underground, but perhaps it should be "Mind the freaky ghosts down there!" For 150 years the London Underground has tunnelled its way beneath London's most historic sites. It's not surprising so many ghostly sightings have been reported. Among them are:
Bank, where the Black Nun searches for her executed brother along the platforms.
British Museum Station closed in 1933, but wailing and screams, thought to be the ghost of an Egyptian mummy from the nearby museum, are reportedly heard further down the line at Holborn.
Covent Garden station has a tall man in a frock coat, hat and gloves pacing the tunnels. He's believed to be actor William Terris who was stabbed to death on The Strand.
At South Kensington station in 1928 an unscheduled spectral train appeared and entered the tunnel and has not been sighted since.
6. Spooky stations
Aside from the reported hauntings, London's underground system has a number of stations which have been closed down. Known as ghost stations you may catch a fleeting view of them from underground, while the keen eyed will be able to spot many of the old buildings above ground. Look out for the former Strand station, otherwise known as Aldwych, which is used as a location for many popular films. Plans are afoot to start tours of these ghost stations, but it won't be in time for Halloween this year.
7. 'Orrible omnibus
Discover London's dark history on a Ghost Bus Tour. This guided theatrical comedy tour aboard a 1960s Routemaster (old double decker) bus takes in the Houses of Parliament, Westminster Abbey, St Paul's Cathedral, and the Tower of London – unearthing grisly tales of murder, torture and execution.
8. Dare to dine
Those who wish to spend Halloween in London dining out could try Planet Hollywood in Piccadilly. It promises a thriller of an evening with a ghoulish menu for all the family. On both October 26 and 31 big and little kids alike can feast on dishes such as pumpkin soup cauldron, Frankenburgers, and Death by Chocolate. Free face painting will available for those that dare to dine.
9. Off with her head
King Henry VIII had a way of chopping off his wives' heads, and while Anne Boleyn haunts the Tower of London, it's thought the ghost of fifth wife Catherine Howard roams Hampton Court Palace. Executed in 1541 she is said to be the screaming lady in Hampton Court's Haunted Gallery. She is just one of many ghosts sighted in the palace, including The Grey Lady and the Skeletor, a ghostly figure caught on CCTV in 2003. Evening Ghost Tours of the palace will start on 31 October until the end of December on Fridays, Saturdays, and Sundays.
10. Dungeons of fun
The London Dungeons calls itself the "home of Halloween in London" and brings all the horrors of London's ghoulish history to life. This year the London Dungeons is excelling itself with what it calls "six weeks of mischief to keep you on a knife edge". Until November 9 you can enjoy (or perhaps, endure) 90 minutes of actors, live shows, rides, frights, and a few laughs.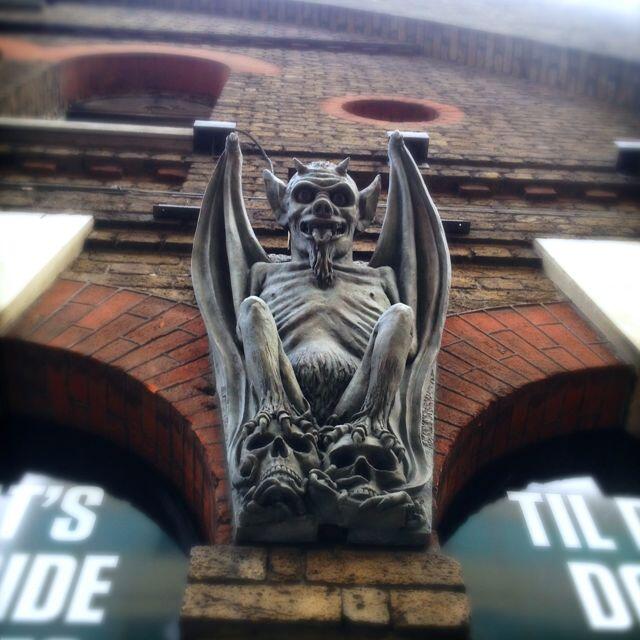 11. A Ripper of an evening
The ghastly tale of Jack the Ripper remains one of the greatest mysteries in London's history. In 1888 the Whitechapel district of East London was terrorised by a series of brutal murders, perpetrated by a notorious serial killer. No one was ever arrested for the murders and a whole folklore surrounds the crimes of Jack the Ripper, with over 100 theories on who the killer was. Discover the hideous history of Jack the Ripper on a tour.
12. Horrible history
Hopefully, you won't end up in "clink", or prison, during Halloween in London. But you can discover where the name originates at the Clink Prison Museum. The museum is built on the original site of the notorious Clink Prison in Southwark. Here you can view archaeological artefacts, original torture devices, and witness the appalling conditions suffered by inmates. Beatings and brutality was the norm at the Clink. Punishments included scourging with rods, a whipping post, torture chair, foot crusher, stretching on the rack, breaking on the wheel, crushing under heavy weights, and boiling in oil. But don't let that put you off. Today a visit to the Clink is a fun family day out – honest.
13. Celebrity cemetery
By night, Highgate Cemetery is like something from an old Hammer House of Horror movie. It's covered in eerily crooked gravestones, headless angels draped in ivy, and dark overgrown passages between the tombs. But head there in the daytime and you'll see some of Britain's most spectacular Gothic architecture. There are also fascinating guided tours taking in the burial spots of authors George Eliot and Douglas Adams, political thinker Karl Marx, impresario Malcolm MacClaren, and artist Christina Rossett, to name a few.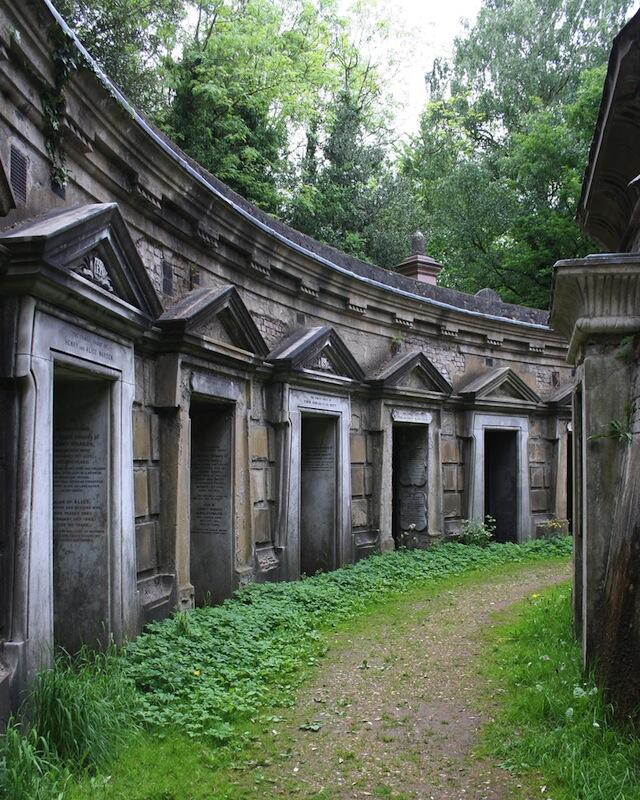 As ever with a city as large, historic, diverse, and decidedly quirky as London, there are many more ways to enjoy Halloween in the city. This just highlights some spooky London favourites! But, however you choose to spend this year's autumn, make sure it's hauntingly good fun, and tell us all about it in the comments below.
***
Looking for a non-scary way to finish off your visit to London? (Wouldn't want to leave you with nightmares!) Join us for a delicious walk around the East End on one of our walking tours! Sure to satisfy even the most ravenous of goblins. 😉