12337 Views
When you think of London, "cheap" is a word that very rarely springs to mind. Beer can cost over £5 a pint, coffee is regularly £3 or more, and a night in a decent hotel will run upwards of £150. Basically, London is not on the top of the budget traveler's list. But like any city, there are ways to spend less in London without diminishing the fun when you're here. Here some of our best tips for cutting the cost of London, without cutting into the fun.
1. Get Cultured for Free
Most museums and galleries in the UK, including the likes of the Natural History and British Museum in London, are not just free but are also among the finest museums in the world. The same can be said for the National Gallery and the Tate Modern. Read more about free museums in London here.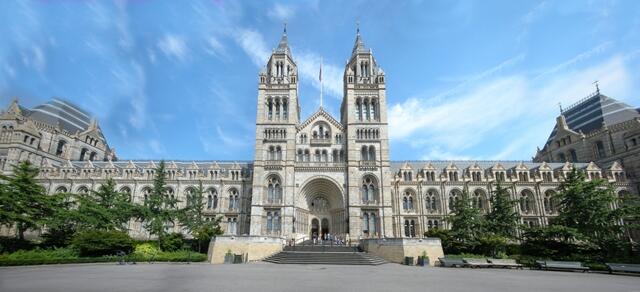 2. Go Happy-Hour Hunting
Ok., so this one is not limited to London, but just like a lot of cities there are some great happy hours and night time promotions in London's bars and clubs. Chains like Late Night London offer some great deals in the first few hours after work, including two-for-one drinks and food. If you have an area in mind that you fancy for a night out, just look at the websites of the bars and pubs and if they have any good deals, they'll be listed there. It's also worth booking for groups of people; many bars will give you a great offer when you do this. Bottles of bubbly and beer, as well as half-price bar tabs, are among the offers used to entice people to book in advance.
3. Snap up Discount Meal Vouchers
There are plenty of chains in London that do some fantastic deals with vouchers that you can download to your phone, or print out, for free. Pizza Express always has an offer on, as do the likes of La Tasca and Zizzi. As with happy-hour hunting, it's worth having a look on voucher websites and those of the individual restaurants ahead of dining; just remember to let the waiter or waitress know before you order if you're using a promotion. Many chains and smaller, independent restaurants also do great lunch and early evening deals; again, look online and mention before you eat.
4. Visit London's Markets
London has many fantastic markets and they can be great places to buy food, clothing, souvenirs and pretty much anything else. They can be a lot cheaper than department stores and are always much more enjoyable places to spend time.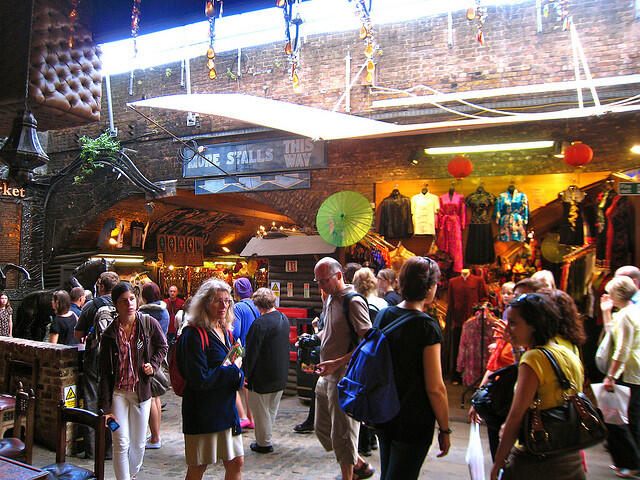 5. Look out for Supermarket Offers
All of the supermarkets in the UK are constantly running offers on everything from fruit to Champagne. Make sure to look out for these (usually marked with a red price tag) when shopping. If you're looking to buy more than just food for a couple of people, it's worth doing some online research first as you can regularly save around 50% on the usual retail price.
6. Walk, Don't Tube
When you're in Central London, it can often be just as quick to walk between Tube stations. A decent rule is that within the Circle Line, anything 3 stops or under is walkable in about 20 minutes; this not only saves time, but also money on the underground ticket. Check out this fantastic map which shows the walking times between each London Underground station.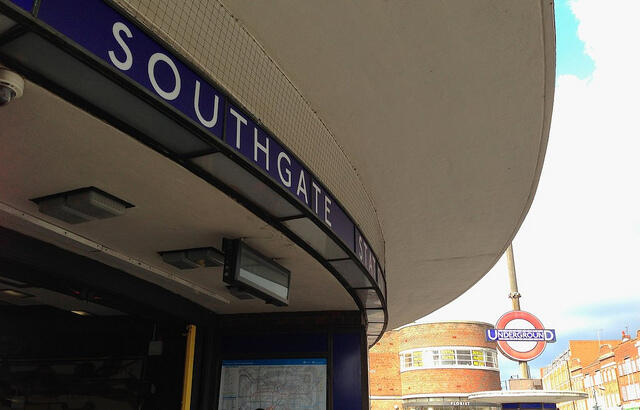 7. Stay Outside of Zones 1-3
It's understandable when visiting a city to want to stay in the center of town, but London's travel system is excellent and you can usually get to the middle of the city from zones 4 and 5 in under half an hour on the Tube and over-ground trains. Rent, Air BnB and hotel prices are always much, much cheaper in these areas.
8. Rent an Apartment When in a Group
Hotels in London can be expensive, there is no way around that. Apartments, while often far from cheap, can be much better value when booking in a group. You also get the benefit of being able to relax a bit more at "home", save money on not having to eat out, and being able to do your own laundry. Air BnB is the go-to place for this kind of accommodation, but other sites are also available.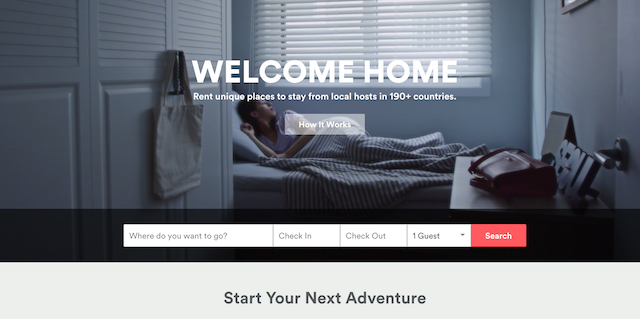 9. Drink for Less
Visit Sam Smiths' pubs for the cheapest pints in London. The pubs are all over London and the Taddy lager is usually just over £3 a pint, compared with an average of over £4 for a decent beer in most London pubs.
10. Get a Free View
Go up the Walkie Talkie building, at 20 Fenchurch Street in the City (London's financial district), for views over the capital city, instead of The Shard or London Eye. Entry to the Sky Garden is completely free, although you do need to book.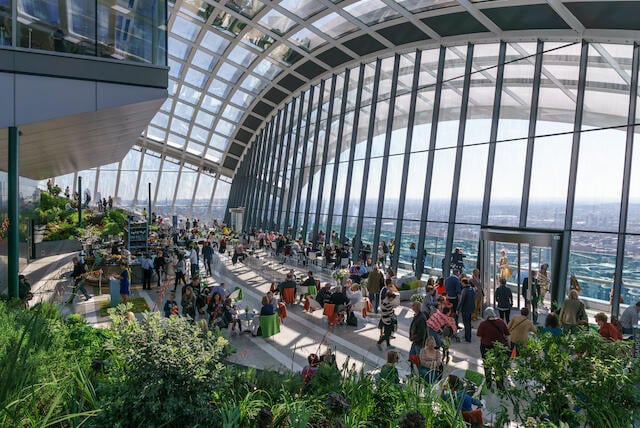 11. Travel Local
Look for alternative airport transport from the special trains advertised. Buses and local trains can be much cheaper.
12. Support the Small Businesses
Drink coffee and buy sandwiches from independent shops, not the large chains. The Speakeasy Coffee & Brew bar is a perfect example and in a great location for relaxing after Oxford Street shopping.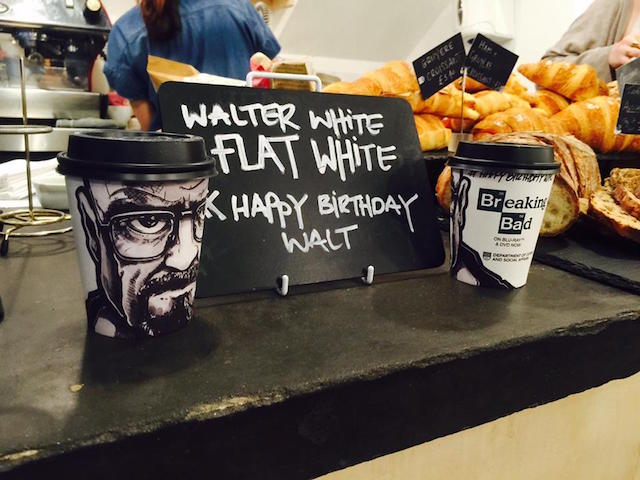 13. Take in a Matinée
Go to the theatre for matinée performances instead of evening shows, and snap up last-minute tickets from one of the many stalls around Leicester Square, Covent Garden and The Strand.