7688 Views
At first Rome might seem like it's a pricey city, but if you know what to pay for (and more importantly, what not to pay for), it can be quite affordable. When compared to many other capitals in Europe, Rome has prices that correspond to quality. For example, a dinner out with a bottle of wine in Rome will set you back far less than a dinner out in Paris or London, and chances are it will be made with tastier ingredients. But when traveling everything adds up, and so here are some tips to help you save some euros when traveling in Rome.
1. Stand up at the bar for a coffee
Sitting down at a table at any place called a "Bar" will add up to €5 to your modestly priced espresso or cappuccino. Not only will standing at the bar save you money, it will also put you in contact with the Roman life in motion around you, as the bar is where all the gossip and banter live. If you really want to sit down after a long day of sightseeing, at least get what you pay for and find a bar with seating outside in a lovely piazza.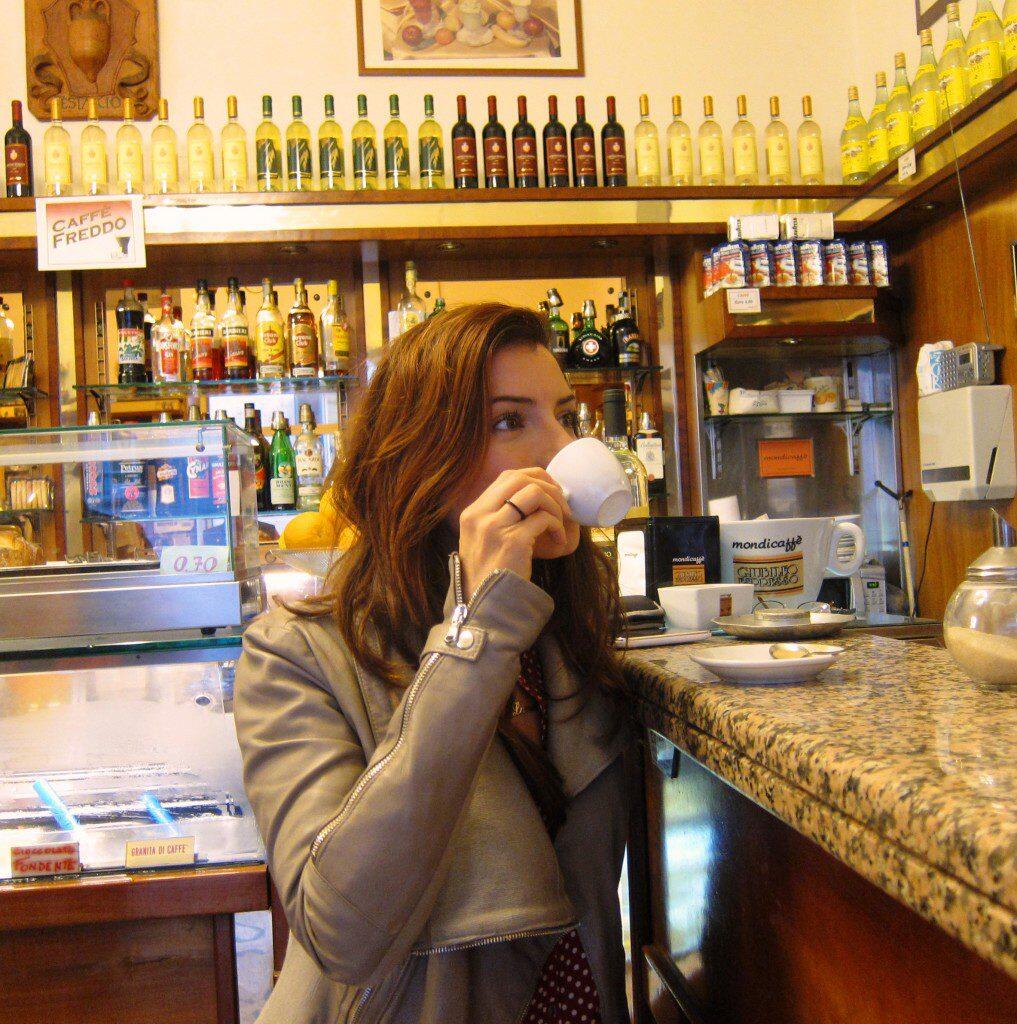 2. Drink an aperitivo with a free buffet
Over the last 5 years, bars offering a buffet with pre-dinner aperitivo have taken over the city. You can find them in most every area, though Trastevere seems to have the most in the smallest space. All you have to buy is a regularly priced glass of wine, beer or cocktail, and you'll be given access to the food that ranges from small sandwiches to pasta. Some bars don't limit the amount of times you can return to the buffet, so in theory it's the perfect place to fill up, though in practice it's good to pace your plates with your drinks.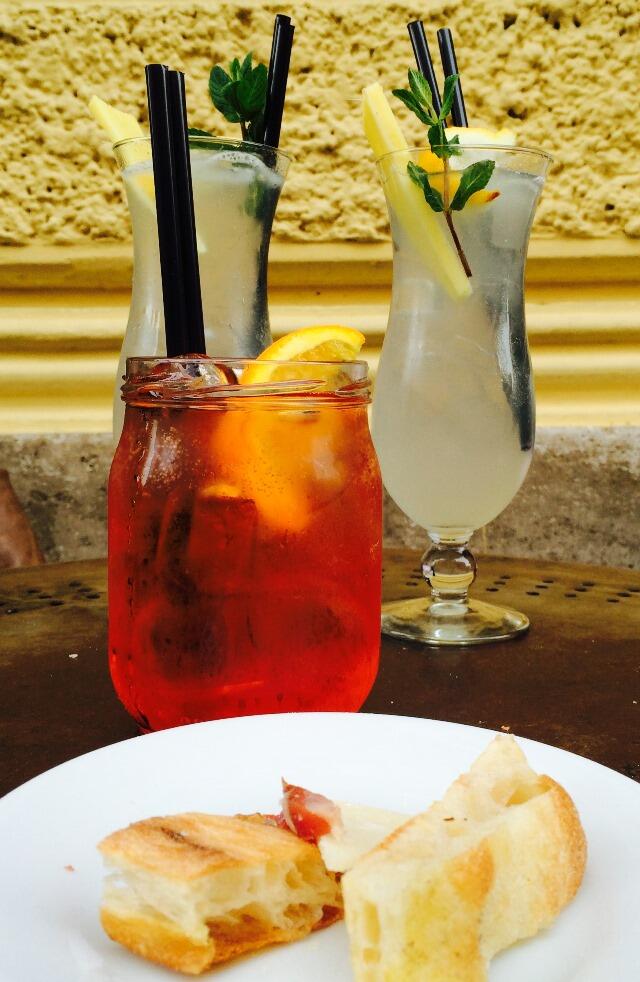 3. Take a local bus instead of a tourist bus
The allure of the tourist buses is that they will pick you up and drop you off exactly where you want to be to see the important monuments in Rome. Yet there is already a bus system in Rome that does the same thing and charges far less per ride. With a little pre-planning, you can see Rome completely by public transportation for €1.50 for 90 minutes. Because Rome is so scenic, you'll always be immersed right in the heart of the city and its people, as the buses are what the Romans ride.
4. Take public transportation instead of taxis
In general, taking public transportation will save you cash. The local trains are also quite cheap and are a great way to get out of the city for a day, going to see Lake Bracciano in the north or Frascati in the south.
5. Walk and explore!
The best way to save money on transportation in Rome is to walk! Rome is a city best seen by foot anyway. And don't worry about getting lost, as just wandering through the winding, picturesque streets is the best and most fun way to fully take in the city.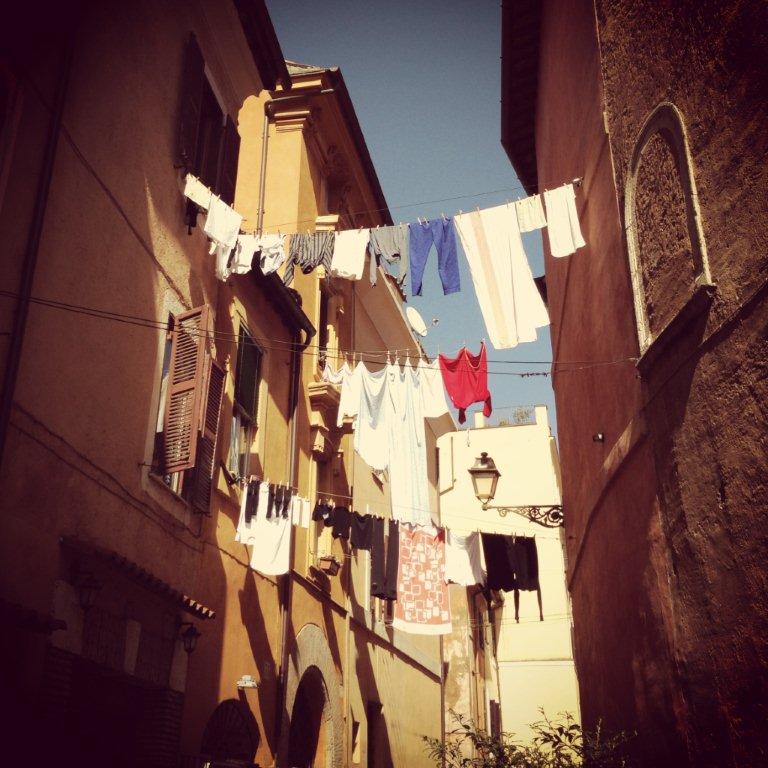 6. Drink the water
The ancients were preoccupied with keeping the Eternal City in good drinking water, and to this day public drinking water flows from the nasoni fountains around Rome, named for their particular shape. And in the heat of summer when you're in need of a fresh drink, this water is always cold.
7. Catch a free view
Instead of paying to take the elevator up the Vittoriano monument or to climb the stairs up St. Peter's Dome, get a free view from the many hills of Rome. Rome's best view is from Janiculum Hill, between the Vatican and Trastevere. But the best sunset view is from the Pincian Hill, above Piazza del Popolo, where you can watch the sun sink behind St. Peter's Dome. Unbeatable!
8. Sleep outside the centro storico
A sure way to save money is to get a hotel or an Airbnb outside the city center. If you're worried about being too far away from the main sights, do a little research into the public transportation available nearby. Generally if you are by a tram or metro stop, it will be easy to get into any part of the city.
9. Cook at home (if you have an apartment)
There are so many wonderful fresh vegetables and foods in Rome that going to the market for ingredients and then making your own great Italian meal will both save you money and put you in contact with the real Rome. Usually Airbnb apartments come stocked with minimum necessities, like oil and salt, so it's easy to eat at least one meal a day at home.
10. Avoid over-priced tourist restaurants
When choosing a restaurant stay far away from the overpriced, tourist variety, which cluster near Termini and in some parts of the city center. These are quite easy to spot as the food is often advertised by pictures; if it's also near an important sight and void of Italians eating, this is a very bad sign!
11. Drink and eat in the piazzas
Bringing food and drinks to a piazza (square) is a good way to save money. Grab a slice of pizza and a beer to enjoy in the piazza while watching Roman life go by. One good piazza for eating and drinking is Piazza Maria dei Monti, which fills up especially on the weekend nights.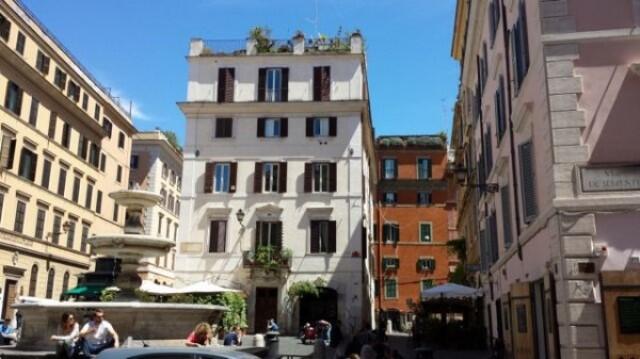 12. Go shopping during the sales, in January and August
Clothes are generally more expensive in Rome (compared to the States) but the exception is during the biannual sales when prices are dropped. The sales in Italy are controlled affairs and happen at specific times during the year: the beginning of January for winter clothes and beginning of August for summer. And as these months go on, the prices keep getting cheaper. If you love a good deal, you might want to make sure your trip corresponds with these dates.
13. Alternate free sights with ones that charge admission
If your Rome sightseeing itinerary includes lots of museums and galleries, the price of these will add up quickly. Consider choosing the ones you want to see most and alternating them with some free sights, which include St. Peter's Basilica and other churches. Be aware too that Rome itself sometimes feels like a big museum, so restraining the amount of sights visited will also reduce museum fatigue.
14. Spend a day in the park
One of the best free things to do in Rome is to enjoy a park. Bring a picnic and sprawl out on the lawn at Villa Pamphili, Villa Borghese or Villa Celimontana. Take a walk around and relax with the Romans.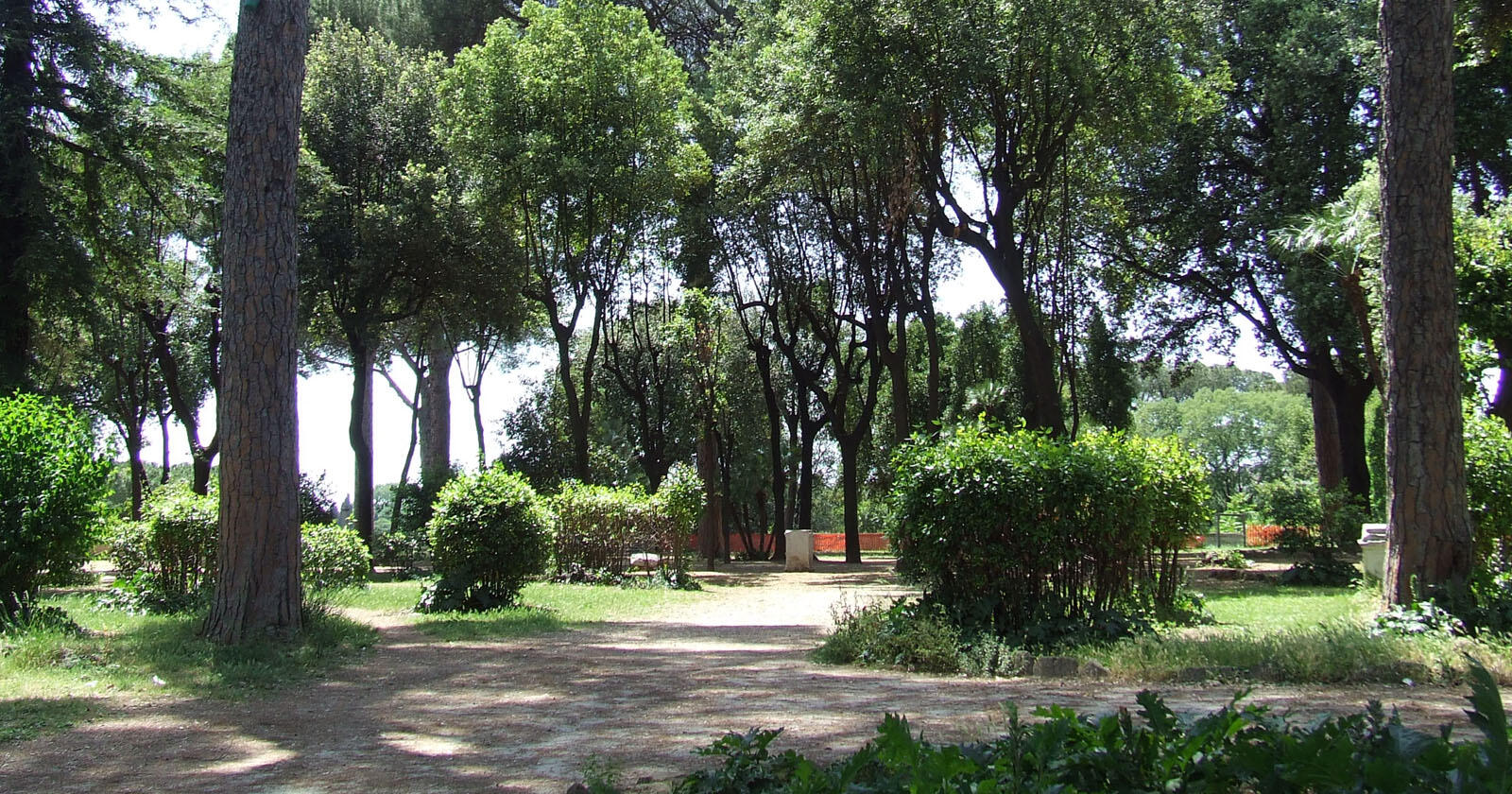 15. Use apps, which are often free
There are lots of apps out there that want to help you make your trip to Rome great. Apps for restaurants, apps for Italian, apps for nasone locations, apps for public transportation. And the best thing about most of these apps is that they are free. And paying a few bucks for restaurant recommendations (like Elizabeth Minchilli's Eat Italy, for example) will pay off in the long run.