3033 Views
On first arrival, Rome can seem like a very chaotic city. And the prospect of getting around and visiting all you came to see with your kids in tow might seem like a Herculean task. But there are some travel tips to keep in mind that can help make the Eternal City more manageable so you and your family can enjoy Rome unharried.
Know the public transportation system.
After you arrive in Rome you will have your first experience with the city's transportation system. If you're flying, you'll arrive at either Fiumicino or Ciampino airports. Both airports have public transportation connections to the city. From Fiumicino there are two trains (direct to Termini Station or another that stops at Ostiense and Trastevere Stations) that are a breeze to take if you don't have too much luggage. From Ciampino there are several buses parked outside the airport that will leave you at Termini Station.
But if you want to go direct to your hotel or apartment or have luggage and young children, then you might want to forego training it into the city and take a taxi instead. Rome has set taxi rates to help visitors not get ripped off. From Fiumicino the flat price is €48 and from Ciampino, €30. Make sure you tell your driver this is how much you are paying before you get in, just to make sure there are no surprises at the end.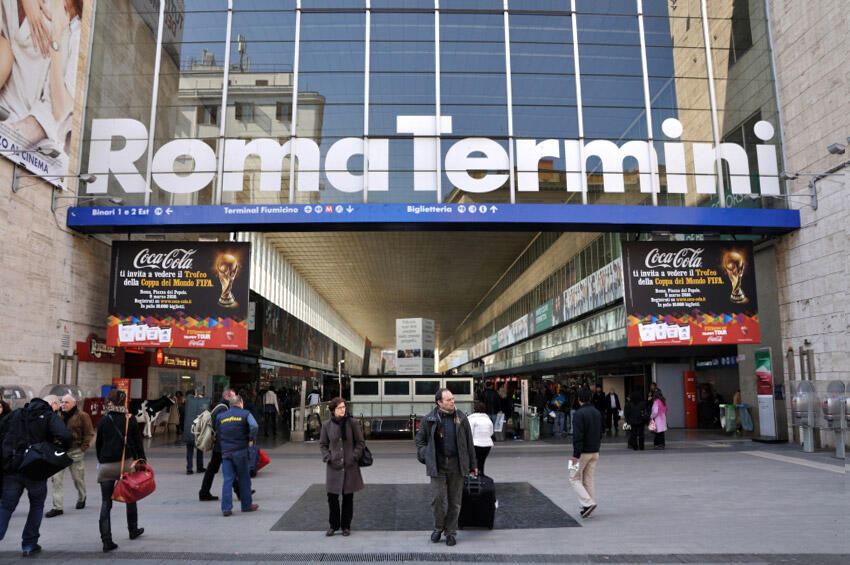 Once you're in Rome, you'll need public transportation to move around. For this, there is the triptych of bus, metro and tram. The metro has two lines (A, red, and B, blue) that cross like a "X" at Termini, while the buses and trams link what's in between. It might be good idea to get a map of the bus lines if your hotel is on neither metro line. Children under ten ride for free. Bonus tip: avoid rush hour, as public transportation is often crowded and unpleasant for any age.
Avoid the lines. 
Keep your kids happy by cutting down the time spent waiting line. For the Vatican Museums, buy your tickets ahead of time online or plan on visiting during the slowest time. To avoid the wait at the Colosseum, buy your ticket at the Palatine or the Forum first, or take a family-friendly guided tour, which goes right in.
Don't see too many things in one day. 
All the attractions in Rome can be overwhelming, even for adults, so thinning out the churches and museums to the most interesting can keep your children's interest. For instance, the Vatican Museum is massive, full of sculpture and art, so once you and your family make it all the way through, stay away from museums for the rest of the day!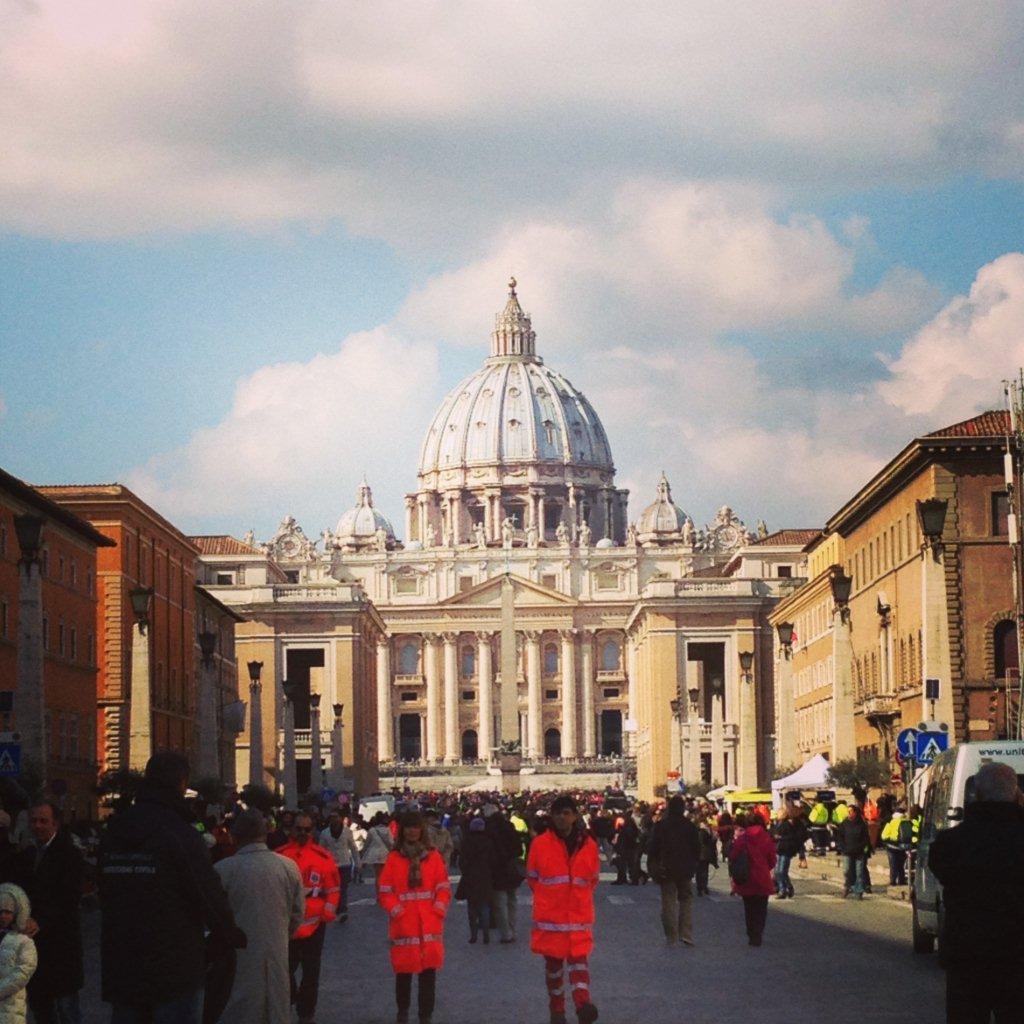 Engage your kids with art and history.
A visit to Rome is a wonderful opportunity to learn something about history and art. Don't overwhelm your kids with facts (leave that to us!) but allow their natural curiosity to explore a painting or a ruin. Comb over the details, look for something strange and interesting, and take time to read up on the object of your interest when you get back to the hotel, or have a little information available before you go to keep your child engaged.
Take breaks.
Rome has so many beautiful piazzas for lingering in that stopping for a while by a cool fountain is a  natural way to break up sightseeing. Then there are the parks, like Villa Borghese, which is centrally located and child-friendly. In addition to the big parks, many neighbourhoods have closed-off parks with slides and swings where kids can play together and parents can watch from the sides. In Trastevere there's the play area in Piazza San Cosimato and near the centre there's Celimontana and Colle Oppio. Going to a neighbourhood play area is an also a fun way to meet locals. While you're stopping make your kids extra happy with everyone's favourite: gelato!
And of course: have fun!
* * *
Contact [email protected] with Blog Enquiry in the subject title for any feedback or requests for a topic you want us to cover. Voted one of the best things to do in Rome, Eating Italy Food Tours offer Rome tours through Rome's oldest and most characteristic neighborhoods.