9266 Views
Though most visitors flock to Italy in summer and winter, there is still plenty to do even in the shoulder seasons. One of the best things to do in Italy is to discover the country's unique diversity through its festivals held throughout its cities and regions. Italy's festivals and events happen every month of the year!
So here is our month-by-month break down of the fun festivals Italy has to offer. And since the list could be exhaustive, we've chosen our favourites and mixed them with some of the most popular. Feel free to contact us with any other events you know of or are interested in, and we will happily add them. Buon viaggio!
January
The Epiphany (All Italy)
Witches in January? That's La Befana, the witch who is celebrated on the Epiphany, a national holiday in Italy. On January 6 this witch rides around on her broomstick bringing gifts to children as she searches for the baby Jesus. La Befana's search for Jesus references the three wise men, who visited and brought gifts to the miracle child. The La Befana Festival originates in Urbania, a town in the Le Marche region. And Urbania is where you should go for one of the largest Epiphany celebrations in Italy! The party, gift giving, and feasts go on for four whole days. In Rome, the Vatican also puts on a show for the Epiphany. People gather in St. Peter's Square to hear the Pope commemorate the three wise men in a morning mass.
Il Palio di Sant'antonio Abate (Tuscany)
If you're an adrenalin junkie or if a lot of excitement is your thing, then head to the small Tuscan town of Buti. On the first Sunday after January 17, a big horse race takes place in Buti's town center. Each Tuscan province competes in the race, wearing its own exquisite costume in local colors. Get in on the action and cheer for your favourite province in Tuscany!
February
Carnevale (Veneto)
Have you ever wondered why Italians wear the incredible costumes and masks you sometimes see in photographs? It's because Italy hosts one of the biggest Carnival (or Carnevale) celebrations. Carnevale comes 40 days before Easter and is a traditional time of debauchery before the austerity of Lent. The most elaborate Carnevale celebrations takes place on the sinking city of Venice. Fat Tuesday (or martedi grassa) in Venice is a massive party that rivals New Orleans's Mardi Gras! As well as hosting the biggest party, Venetians dress up for Carnevale in the most elaborate costumes and masks in Italy. If you can't make it to Venice, don't worry. Carnevale is celebrated throughout the country.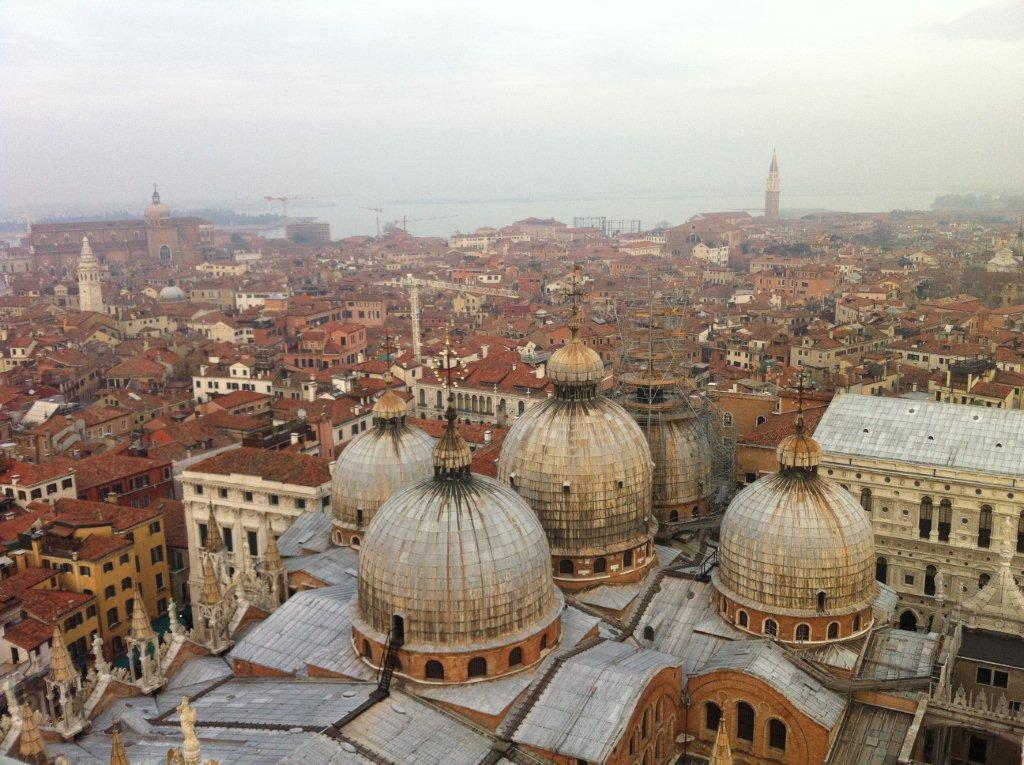 Feast Day of Saints Faustinus and Jovita (Lombardy)
The saints Faustinus and Jovita are honored by a festival on February 15 in Brescia (Lombardy region). The two saints were Christian martyrs who died in the second century A.D., and they are Brecia's patron saints. If you go to Brescia for the festival, expect lots of music, street vendors, great food, and amazing fireworks to top off the night.
March
Women's Day (All Italy)
This festival is for the ladies. If you want to enjoy a day dedicated to you, look no further than March 8—the internationally recognised Women's Day (or Festa delle Donne). On Women's Day in Italy, men bring branches of yellow mimosas to the women in their lives. But it's also a day for more than just flowers, as special meals and a little celebration is definitely warranted.  What more could a girl ask for?
Feast Day of Saint Joseph (All Italy)
If the ladies get a day in March, then the fellas should too! Saint Joseph (or San Giuseppe) was Mary's husband, and his feast day has been celebrated on March 19 since the 10th century. Over time, St. Joseph's feast day gave way to Father's Day in Italy. Besides from gifts, dads can enjoy a dessert made only on this day: zeppole – a deep-fried, sweet doughnut.
April
Easter (All Italy)
Easter (or Pasqua) is celebrated far and wide, but nowhere celebrates as fervently as Italy, which is the land of the Pope. For the pilgrim, Easter in Rome is a must. The Pope gives a large mass on Palm Sunday and Easter morning. But beware: the week before Easter (known as Holy week) in Rome are extremely crowded. If you plan on going to a mass, get there early. Starting time is usually around 9:30 a.m., but St. Peter's Square will already be packed to the fences by then. 
Rome's Birthday (Lazio)
Rome was founded on April 21, 753 B.C., and naturally the city finds nearly three thousand years of existence a good reason for a party. If you're in the city during Rome's birthday you can expect just about anything: live music, Roman cuisine, and an impressive fireworks display over the Tiber River. Sometimes there are even Roman gladiators fighting around the Roman Forum! Before you go, check out Buzz in Rome or Wanted in Rome for the latest details.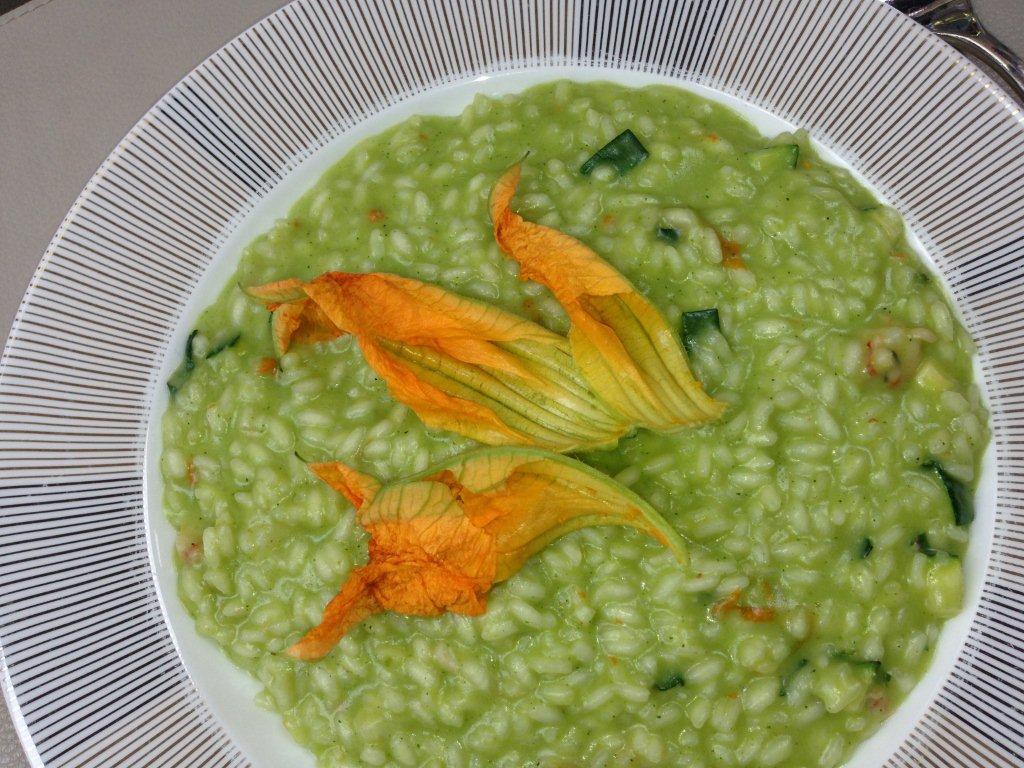 May
Risotto Festival (Piedmont)
This Risotto Festival (Sagra del Risotto) is an absolute favourite of food lovers. In Sessame, a town in Piedmont, a whole day is dedicated to the delicious Italian rice dish that can be made in a variety of ways. Everyone gathers on the first Sunday in May to feast on delicious risottos along with other yummy seasonal eats.
The Fish Festival of Saint Fortunato (Liguria)
Saint Fortunato has long been Italy's patron saint of fisherman. He is invoked on the second Sunday in May in Camogli, a fishing village south of Genoa. In the town's main square fresh fish is fried in the world's largest frying pan. Now that's a sight worth seeing! On the Saturday night before the big fish fry, there's a huge fireworks display and a bonfire competition. And if that wasn't enough, everything from the fish to the party is free!
June 
Festival of Saint Giovanni (Lombardy)
This festival is one of Lake Como's oldest traditions. The Festival of St. Giovanni dates back to the Middle Ages when the cities of Milan and Como were at battle. Accordingly, the festival has a battle theme and the requisite fireworks display. While fireworks burst above, hundreds of tiny boats with lamps are cast out onto the lake for a stunning show of light. The following morning the lake is again the center of attention for the boat parade. Traditional boats are decorated with flowers, filling the lake with rainbow colors.
Festival of Two Worlds (Umbria)
The Festival of Two Worlds (Festival dei Due Mondi) is for anyone interested in the performing arts. One of Italy's most renowned arts festivals, it takes place in Spoleto, Umbria. The festival offers an array of entertainment, from opera to film and ballet. Many of the world's greatest performing artists show up to perform in Spoleto. The brainchild of this festival was Giancarlo Menotti, a famous composer, who started the festival in 1958 with the intention of bringing the old and new world (Europe and the States) together for some great performing arts.
July
Il Palio (Tuscany)
Warning: Siena's horse race (or palio) is not for the faint hearted! Il Palio horse race happens twice a year in Siena and sets the city's 17 districts competing.. Spectators support their district by wearing its colors. Jockeys ride without saddles around a track, which is really the town's main piazza, where the spectators are separated from the action by only a small wooden fence. Some parts of the track have no fence at all, just spectators! The days before and after the race are filled with festivities. So head to Siena if thrills are what you seek!
Brisighella Medieval Festival (Emilia Romagna)
Take a time warp to medieval days at the Brisighella Medieval Festival (Feste Medioevali di Brisighella). This festival happens during the first week of July in Brisighella in northern Italy. During the festival you can eat medieval foods, watch jousting matches, and enjoy an excellent fireworks display. And if you needed another reason to head north, Brisighella is also renowned for its spas. After the festival, treat yourself to some well deserved rest and relaxation.
Lemon Festival (Campania)
Around the middle of July, Massa Lubrense, a town near Sorrento, hosts the Lemon Festival (Sagra del Limone). The locally grown lemons have made this area famous and are used to produce limoncello (a sweet after-dinner liqueur made from local lemons). Be prepared to spend two days buying and sampling all the lemon delights you can imagine. 
sagradellimone.weebly.com/
August
Ferragosto (All around)
There is nothing more Italian than Ferragosto. The holiday can be traced all the way back to Roman days and the reign of Emperor Augustus. The current manifestation of Ferragosto is all about going to the beach, eating, and getting together with family and friends. It's also about taking a break, sometimes for several weeks. In the cities, many shops and restaurants close to allow their owners vacation time at the beach, to soak up sun, or in the mountains, to cool off. On Ferragosto, do as the Italians and head to the beaches in Sorrento, Amalfi, and Siracuse. Or you can use the time to enjoy the big cities while they are less crowded! Usual Ferragosto parties include music, food and fireworks.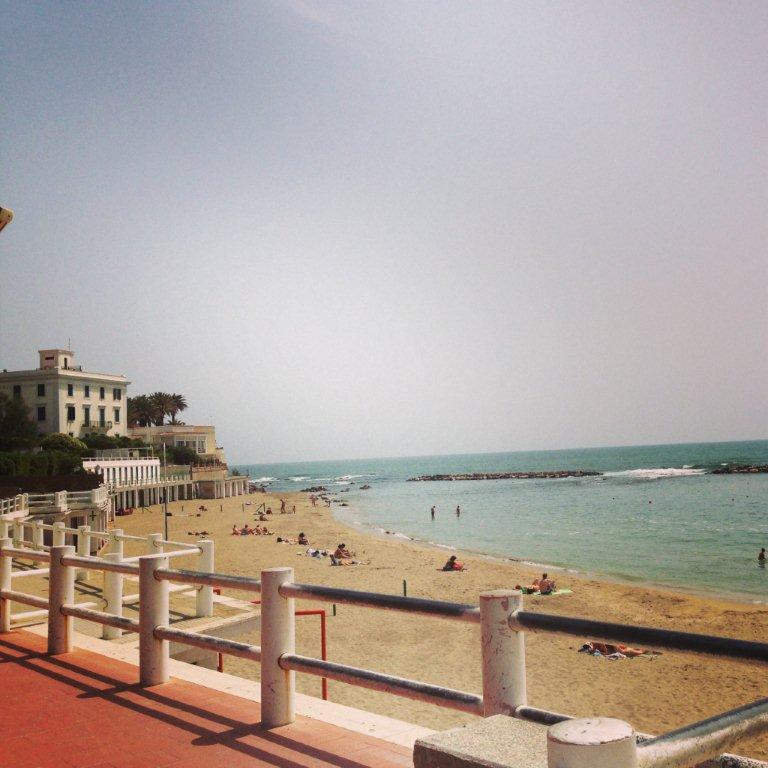 La Quintana (Le Marche)
If you're searching for a medieval adventure then head to the region of Le Marche in August! La Quintana Festival is a jousting tournament held on the first Sunday of August in the quaint town of Ascoli Piceno. The town has a rich medieval and Renaissance tradition  reflected in its picturesque architecture. A ticket to the jousting tournament costs around €15, a small price for the experience of watching jousting with cheering locals.
September
Venice Film Festival (Veneto)
Directors, actors and producers from around the globe gather in Venice in early September to screen their films. The Venice Film Festival (La Biennale di Venezia) is the oldest film festival in existence. During the week, hundreds of short films are screened then narrowed down to the best. To receive an award here is a true honor! Another good reason to go is to spot movie stars: Al Pacino and Sylvester Stallone are regulars! So if you're a movie lover (or just enjoy famous company), head to Venice in September!
Festival of the Madonna a Mare (Sicily)
The Festival of the Madonna of the Sea takes place in the village Patti on the second Sunday in September. The golden statue of the Virgin is carried from the town's church to the sea where she is placed on an illuminated boat for a large boat procession. Dancing, music, food, and great wine follow. Head to this festival for some local Sicilian culture!
October
Alba White Truffle Festival (Piedmont)
The White Truffle Festival in Alba is one of the largest truffle festivals in Italy. During the whole month of October, treasure hunters search underground for delectable white truffles. Then the chefs and food lovers from around the world descend on Alba to taste this divine and rare mushroom. White truffles are a renowned delicacy worldwide, which explains their €2000 per pound price tag! If you don't have €2000 to spend, don't worry. The White Truffle Festival serves up many homemade and traditional dishes that won't break the bank. Another event that takes place during the festival is a donkey race, which is fun for the whole family!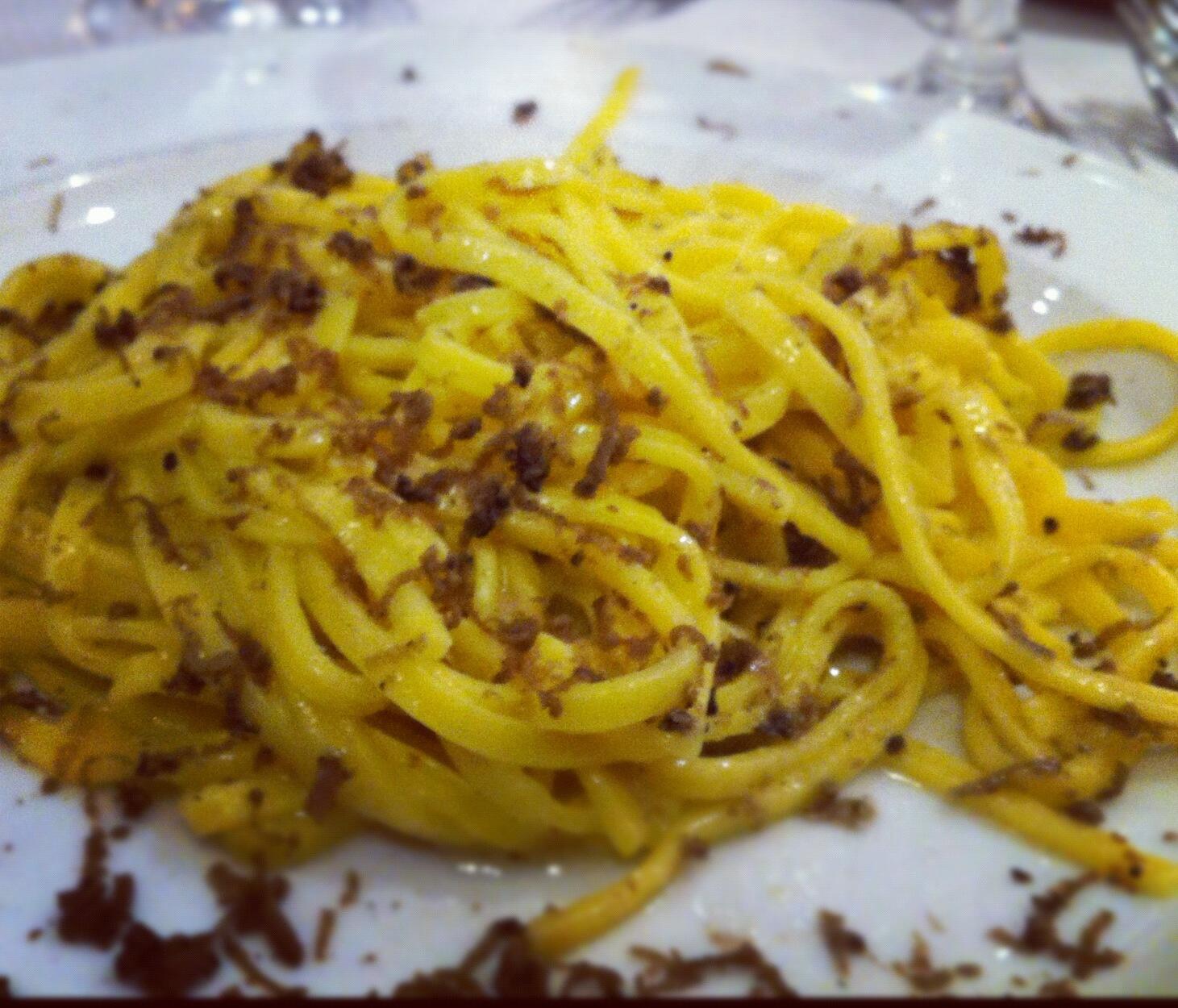 Euro Chocolate (Umbria)
Chocaholics take note: the Euro Chocolate Festival in Perugia happens every October. Why Perugia? Perugia is home to the tasty Perugina Baci (or kisses) chocolates. At the chocolate festival, a chocolate kingdom will surround you: chocolate sculptures, chocolate bricks, chocolate liqueur, chocolate pasta, chocolate everything! The festival draws hundreds of thousands of chocolate lovers from all over the world, making it one of the largest chocolate festivals in Europe. If you truly love chocolate, mark this one on your calendar!
Le Notte delle Streghe a Calcata (Lazio)
Every Halloween people, and particularly Romans, flock to the crumbling medieval hilltown of Calcata in Lazio (approximately 35 miles north of Rome). The town of Calcata was once nearly ruins but was saved by the artists who moved here and fixed it up after World War II. Now, on Halloween the artists of Calcata put on a festival for adults and children with visual and performing arts, artisan crafts, food, and other Halloween- and witch-themed activities.
November 
All Saints Day (All Italy)
All Saints Day is the Catholic celebration of all saints, known and unknown, on November 1. All Saints Day is the most important Catholic holiday after Christmas and Easter. But no one celebrates it with as much pomp as the Vatican.
San Miniato Truffle Fair (Tuscany)
More truffles are what you'll find in November in the medieval Tuscan town of San Miniato. An impressive 25% of Italy's white truffles grow here. But there more than just white truffles that are dug up near San Miniato and on display at the Truffle Fair. The fair is celebrated on the last three weekends in November, and it features fine food stands and restaurants with truffles all over the menus! If you have never eaten truffle, the Truffle Fair may be where to start!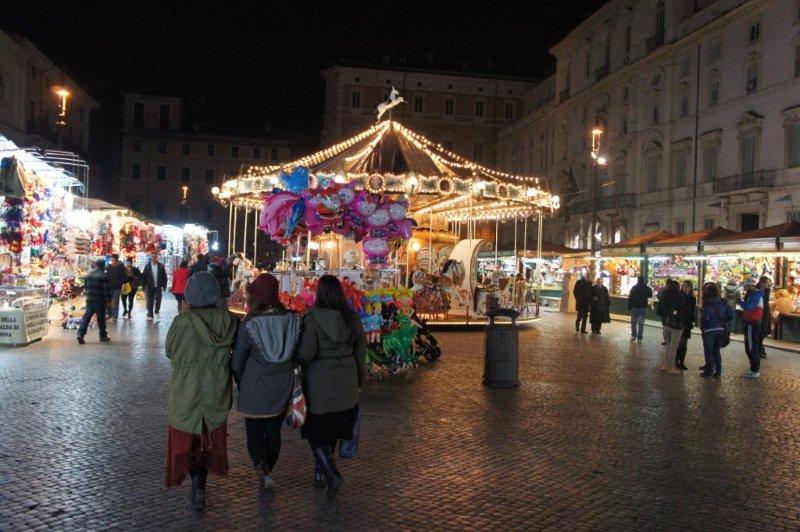 December
Feast Day of the Immaculate Conception (All Italy)
Celebrated on December 8, the Feast Day of the Immaculate Conception (or Immacolata) is the first Catholic holiday of the Christmas season. The day celebrates the immaculate conception of the Virgin Mary with mass, parades, fireworks, and more. Although it is celebrated throughout Italy, there are some cities and regions that do it best. For instance, in Abruzzo, they light large bonfires and sing traditional songs. And in Rome the Pope presides over the ceremony where floral wreaths are laid at the statue of Mary near the Spanish Steps.
Saint Lucy's Day (Sicily)
Saint Lucy's Day (Festa di Santa Lucia) is celebrated intermittently through Italy on December 13, but the biggest party is in Syracuse, Sicily. St. Lucy is the city's patron saint, and so she gets a massive celebration that kicks off with a large parade. Locals carry a statue of the saint on a golden coffin from her crypt to the Church of Santa Lucia. At the end of the week, the statue is returned to its home, and the town shoots off fireworks over the harbor. Thousands of people come Syracuse for Saint Lucy's Day, and also for the city's rich history, location on the Mediterranean, and fine Sicilian fare.
Anytime of year is the right time to visit Italy. So what are you waiting for? Book that trip and if you're stopping in Rome, make sure you come eat with us on a Food Tour to taste the real Rome!