3131 Views
Here at Eating Europe, we're proud to announce the launch of our new series of foodie travel guides for Amsterdam, Rome, London and Prague.
Whether you're just in London for 24 hours, or are spending a couple of weeks traveling around the UK, you're sure to want to see, do and eat the best that the city has to offer. Our Foodie Guide to London offers you insider's tips on how to make the most of your visit. We've gathered together our favorite attractions, restaurants, bars and places to stay in London, as well as our very own shortlist of not-to-be-missed food and drinks in Britain! And here is a sneak preview…
Essential Food to Try in Britain
Bubble and squeak – Bubble and squeak may have lost its popularity over the last decade but it still remains in the traditional English food hall of fame for a couple of reasons: 1) it's an amazing way of using up leftovers, 2) it's delicious. The recipe couldn't be simpler; if you've got any leftover cabbage (or any vegetables) and mashed potato from a previously cooked meal, throw them both in a frying pan with a tiny dollop of butter and stir until the cabbage begins to brown. Serve with a fried or poached egg on top for a delicious (and cheap) brunch.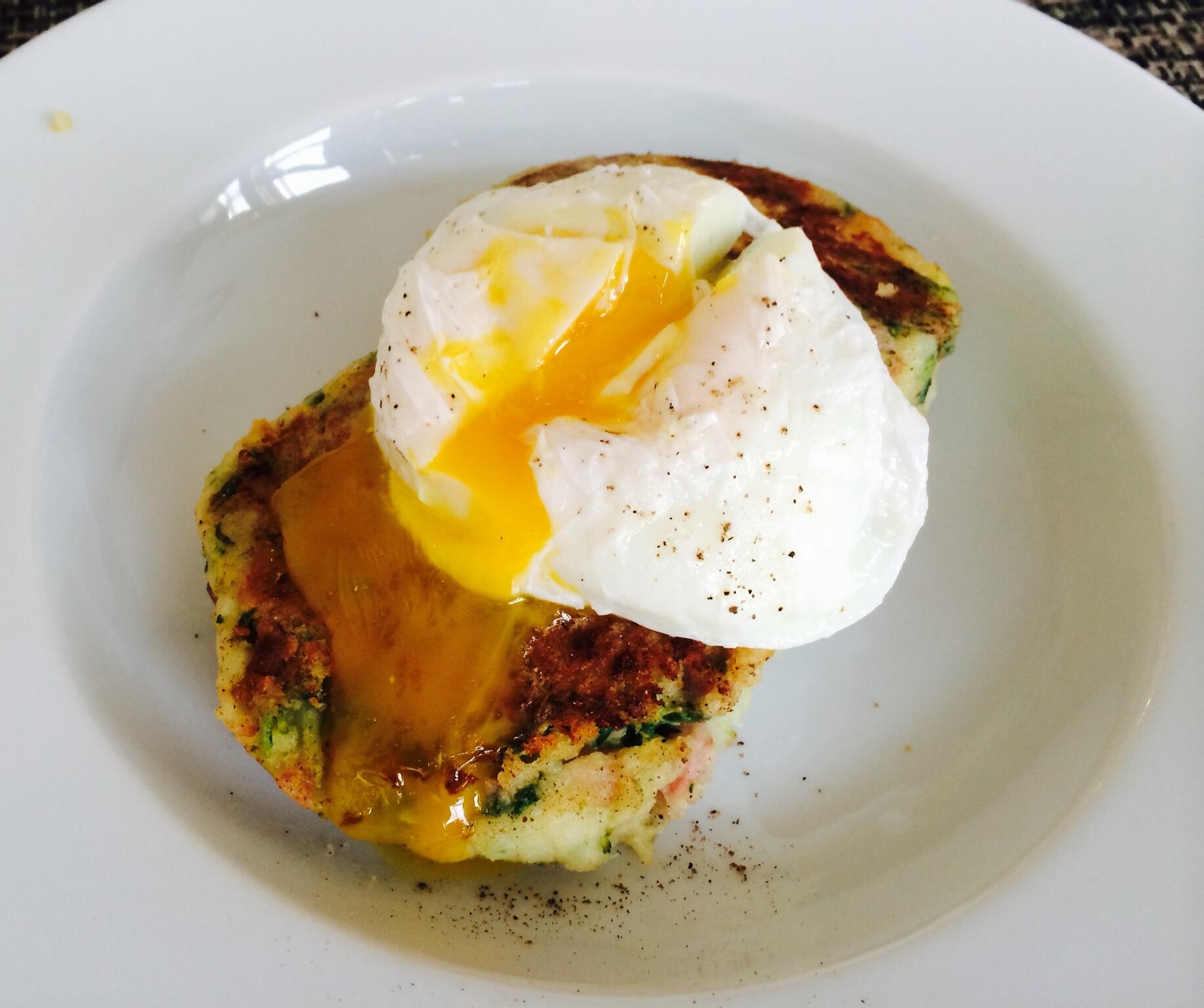 Bangers and mash – Another traditional English meal featuring mashed potato, bangers and mash is basically sausages (usually pork) fried or cooked in the oven, served with a generous helping of mashed potato (made with, of course, lots of butter and milk). Traditionally you'd also serve it with fried onions on top and then pour over some gravy. There's literally nothing more comforting when it's raining outside.
Bread and butter pudding – We're not going to lie; the English love their desserts. So much so that there'd be far too many to mention here, so we've gone with what we feel is the most traditional of the lot: bread and butter pudding. Decades ago, bread and butter pudding was a meal that poorer families would have made from leftover stale bread; layering the bread in a dish, adding sultanas or dried fruit, soaking it all in milk and then baking in the oven. Years later, it's seen as more of a dessert than a main meal but, because it's filling and warm, it's still hugely popular. Tip: Taste some of the best bread & butter pudding on our East End Food Tour!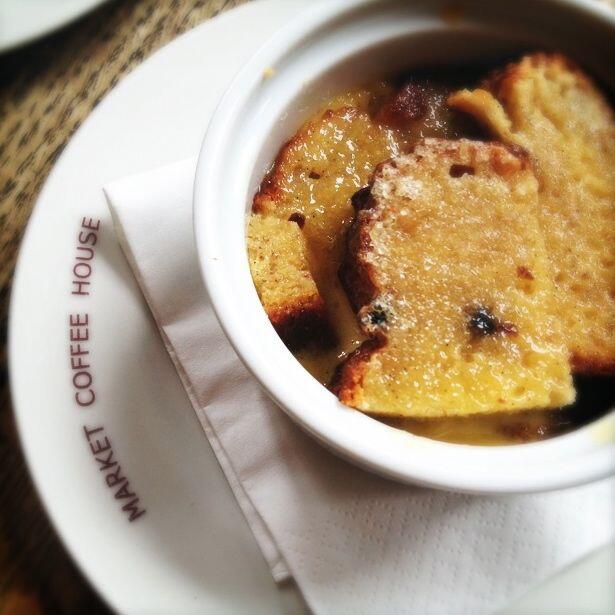 Read about more essential food and drinks to try in Britain in our Foodie Guide.
London's Best Restaurants
Hawksmoor Spitalfields – Atmospheric East London restaurant that excels at steaks and burgers.
157A Commercial St, London E1 6BJ
+44 (0)20 7426 4850
thehawksmoor.com
Open: Mon – Sat 12 noon – 2.30 pm & 5.30 – 10.30 pm; Sun 12 noon – 4.30 pm
Dishoom – Old school Bombay café in London. Also has great dairy-free options!
12 Upper St Martin's Ln, London WC2H 9FB
+44 (0)20 7420 9320
dishoom.com
Open: Mon – Thu 8 am – 11 pm, Fri – Sat 8 am – 12 midnight, Sun 9 am – 11 pm
Lahore Kebab House – Our top pick for curry! Also serves the best kebabs in London.
2-10 Umberston St, London E1 1PY
+44 (0)20 7481 9737
lahore-kebabhouse.com
Open: Daily 12 noon – 1 am
Maroush – Our top cheap eat! Fantastically affordable Lebanese food – try the mezza.
21 Edgware Road, London, W2 2JE
+ 44 (0)20 7723 0773
maroush.com
Open: Daily 12 noon – 2 am
Claridge's – The place to go for the traditional afternoon tea experience: finger sandwiches, warm scones served with Marco Polo jelly and Cornish clotted cream, sweet pastries, and of course a huge selection of teas from around the world.
Brook Street, Mayfair, London, W1K 4HR
+44 (0)20 7629 8860
claridges.co.uk
Afternoon tea served daily at 2.45 pm, 3 pm, 3.15 pm, 3.30 pm, 4.45 pm, 5 pm, 5.15 pm and 5.30 pm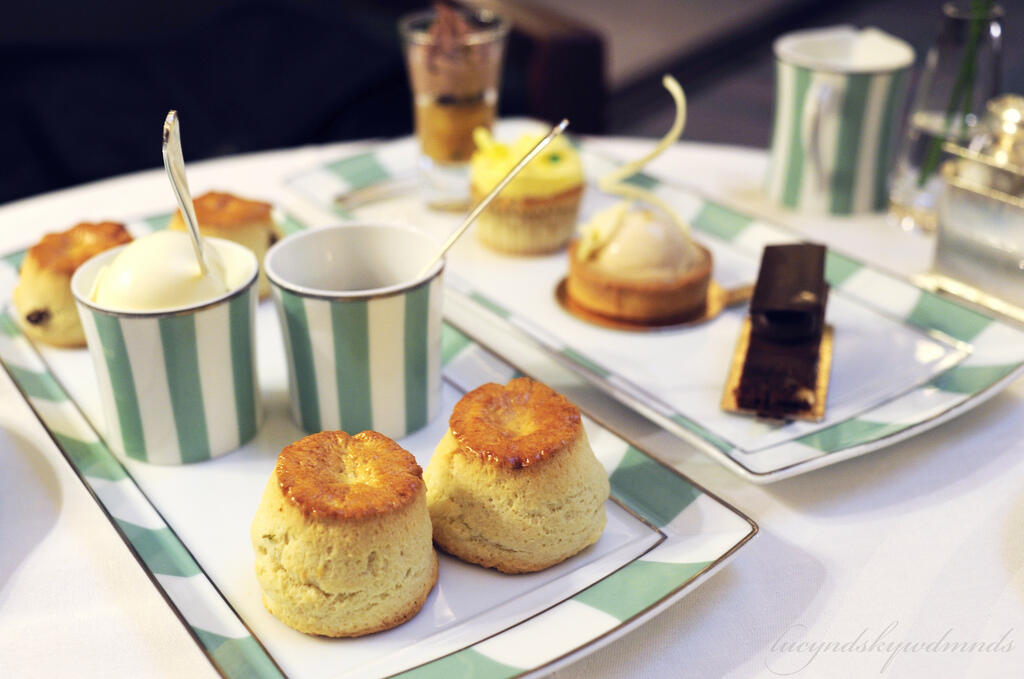 Read more about the best restaurants and cafes in London in our Foodie Guide!
Our Favorite Attractions
The London Eye – Opening in 2000, the London Eye is Europe's tallest Ferris wheel and sits imposingly on the South Bank of the River Thames. Be sure to get yourself along to this top London attraction and see just why 45 million people have gone along for the 360-degree ride. Be prepared to be impressed – the 30 minute journey gives you the most spectacular views across the city stretching for miles in every direction. Adult prices start at £19.20; children under 15 prices start at £12.30. Save 10% by booking online.
St James's Park – The oldest of London's eight Royal Parks, St James's covers an area of 58 acres, and is the center of ceremonial occasions in the capital. Along the fringes of the park are some of the most important sights in London: Buckingham Palace, The Mall, and Horse Guards' Parade. Inside the park, which is a popular picnic site, there is a lovely lake and even a colony of pelicans – not exactly your average city park.
The Globe Theatre – The Globe is an authentic reconstruction of the original Elizabethan playhouse built in 1599. It was built "in the round" using 16th century building methods and has been home to many an original Shakespearean play – produced by the bard himself! It is still home to a number of inspiring productions each year. Given the vagaries of the British climate, it is worth noting that the theatre is open air, but performances will continue no matter the weather. The theatre also has an array of educational events and exhibitions that bring to life London as experienced by Shakespeare. Adult prices for standing tickets are £5, while seats are priced from £15-39, or £3 for under 18s.
Read about more of our favorite things to do in London in our Foodie Guide.
Top Picks for London Hotels
Sanctum Soho – Situated in one of London's most stylish districts and just a stone's throw from the capital's major sights, the Sanctum Soho is definitely one of our favorite hotels. Each room has been individually designed and is packed full of mod-cons, including your own personal Wii console. You'll also get to enjoy the Sanctum Soho's secret rooftop terrace, in-house cinema and alfresco spa during your visit.
20 Warwick Street, London W1B 5NF
+44 (0)20 7292 6100
sanctumsoho.com
Rooms from around £190 per night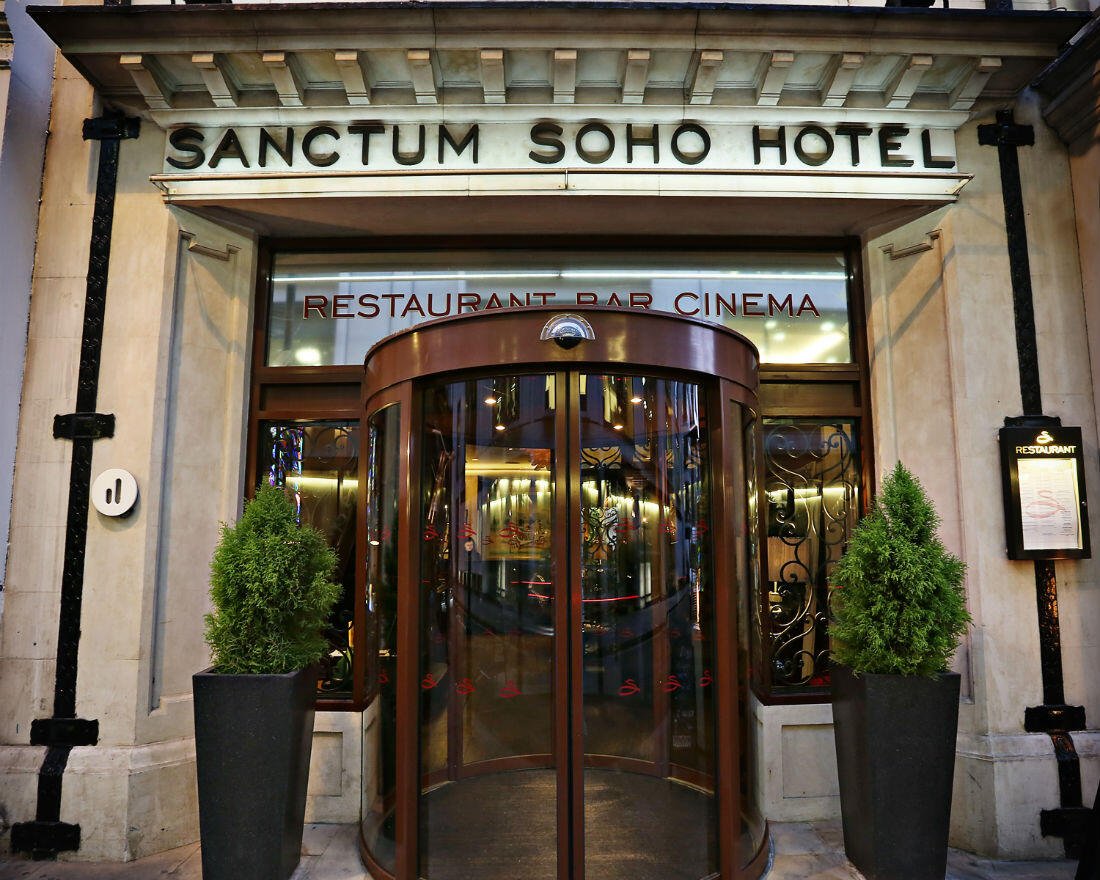 Ace Hotel London – Nestled in East London, Ace Hotel is no doubt one of the trendiest hotels in the capital. Book a night at Ace and you'll find a basement bar, a photo booth in the lobby and even an acoustic Martin guitar in your room! You can browse the in-house art gallery, boogie on down in the lobby bar or grab a healthy treat at Lovage, the on-site juice kitchen.
100 Shoreditch High Street, London E1 6JQ
+ 44 (0)20 7613 9800
acehotel.com/london
Rooms from £152 per night
The Hoxton Hotel – A short stroll from some of East London's most popular haunts is The Hoxton Hotel. Why not book a quirky concept room? Take your pick from the Salt Beef and Mustard, A Slice of Hoxton, or one of the many other East End inspired rooms. Keep an eye out for The Hoxton Hotel's sale which often offers rooms for only £1 per night – perfect for any savvy traveler.
81 Great Eastern St, London EC2A 3HU
+44 (0)20 7550 1000
thehoxton.com
Rooms from £180 per night
Read about more of the best hotels in London in our Foodie Guide!