3869 Views
Have you ever wondered what London must look like at a bird's eye view? Perhaps you are looking to escape the tourist traps of the capital at ground level and yearning for space to call your own? Or finally, you are looking to sight-see the historic city from a unique perspective?
Have no fear, there are such opportunistic places scattered around London to see the panoramic skyline up close and at most 40 miles away on an awe-inspiring high. We can tell you our top five favourite places to see London from the sky!
Where to Find the Best View of London
The View from the Shard
You can't get any better than being at the top of Western Europe's tallest building, The Shard – London's new premium visitor attraction at London Bridge. You can reach dizzying heights at level 69 at 244 metres high and on a good day, you can see spectacular views over London for 40 miles. Completely changing London's skyline, The Shard has become a symbol of London in its own right. Simply book your tickets for a visit to The View From The Shard and enjoy London at sunset with a naughty glass of Mimosas or Champagne if you dare. The Gherkin, London Eye, Tower Bridge and Trafalgar Square can be checked off here on your list of sights to see.  If you really want a restaurant with a view, Aqua Shard, Oblix and Hutong offer fantastic food to go with views from the 31st, 32nd and 33rd floors.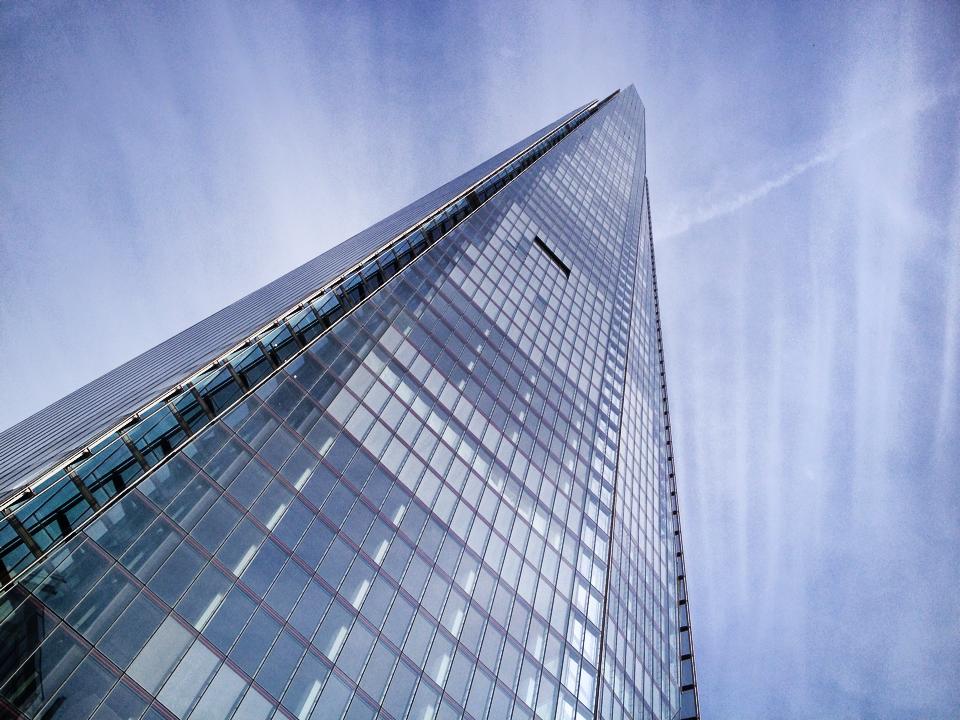 London Eye
Kick off your Friday evenings in style with your party of friends as you gaze over the River Thames from up high on the London Eye at Southbank. Inside your glass pod, ride up this giant Ferris wheel up to 135 metres high to see views over London 25 miles away. Pop open a bottle of bubbly as you gaze upon the meandering River Thames snake through popular London districts to the west. Observe The Houses of Parliament and its featured Big Ben from a new perspective up close and enjoy the thirty minute journey of sightseeing London's best attractions from a bird's viewpoint. Don't forget to pose cheekily for your souvenir photo taken with the River Thames behind you to prove to your family and friends of your exclusive experience.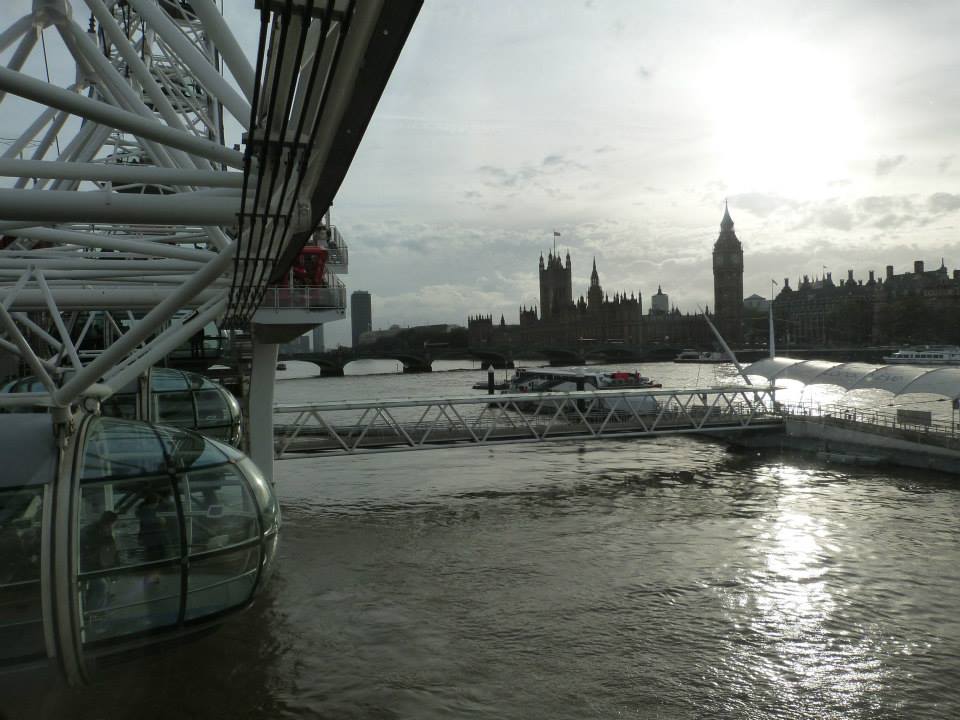 The Thames Cable Car
For a thrilling and unique experience of sight-seeing London literally in the sky, why not take a ride on the Emirates Air Line, otherwise known as The Thames Cable Car. Recently opened two years ago, you can use your Oyster Card from the Greenwich Peninsula to the Royal Docks. This ten-minute journey flies at a height of 90 metres over the River Thames. It's a great way to enhance your London adventure as you visit many attractions at each end of the Cable Car. In the Greenwich Peninsula, you can visit the O2, The Thames Barrier and also walk the Thames Trail. In the Royal Docks, you can marvel at the Crystal Exhibition, the Museum of London Docklands and Newham City Farm – London's biggest urban farm.
SkyLounge at the DoubleTree by Hilton Tower of London
For the best luxury experience of seeing London's skyline, head up to the 12th floor of the DoubleTree by Hilton Hotel London – Tower of London and unwind on their SkyLounge. Offering admirable views in Central London, you can enjoy the fresh air while enjoying delicious and delectable dishes and yummy cocktails. 360-degree views including city landmarks such as St Paul's Cathedral and The Tower of London can be taken advantage of until midnight, so be sure to see London at night from here. A resident DJ will set the mood to kick-start your night out with the glittering display of London's skyscrapers making your experience a memorable one.
O2 Walkway
If you are still looking for more thrilling sightseeing opportunities from up high after the Cable Car, why not walk upon the O2 Arena with your family? Become an explorer as you scale the summit of London clipped on the guided walkway in your climb suits. Upon the O2, you will be able to appreciate a different side to the city of London as you discover Greenwich Canary Wharf and the Queen Elizabeth Olympic Park at your 360-degree vantage point during the day or at night. At the end of your trip, don't forget to collect your souvenir photos on key rings, postcards or frames. The possibilities are endless!
If you are feeling hungry after your sight-seeing escapades from up high, why not undertake a fantastic food tour with us? After all, you deserve it after that climbing!