1988 Views
As one of the greatest cities in the world—I'd say the greatest city in the world, but am prepared to accept I'm biased—London has been attracting millions of visitors for generations. From the Tower of London, to Buckingham Palace, and north to Regents Park, there are historical, cultural and cool attractions for every visitor. Indeed there is so much to see and do that multiple visits would be needed to cover it all. Here's a selection of the top London attractions that any self respecting visitor should see to get you started!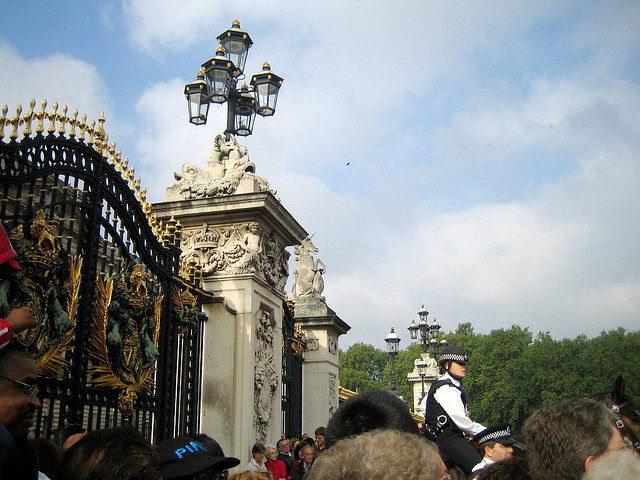 As the home of Her Royal Majesty the Queen, Buckingham Palace is at the centre of British society. Sitting proud at the top of The Mall, it is an absolute must see for every visitor to London. Best of all, for two months each year it is possible to take a peek inside the palace. The queen likely won't be in, but you can tour Elizabeth II's home in August and September.
Also, every day from 11.15am don't miss the ceremonial Changing of the Guard at the palace. Bearskin-wearing soldiers parade in front of the palace as the Queen's military protection changes shifts.
Opened in 2000, the London Eye is Europe's tallest Ferris wheel and sits imposingly on the South Bank of the River Thames. Be sure to get yourself along to this top London attraction and see just why 45 million people have gone along for the 360-degree ride. Be prepared to be impressed – the 30 minute journey gives you the most spectacular views across the city stretching for miles in every direction.
Adult prices start from £19.20, but you can save 10% by booking online. For children under 15 prices start at £12.30.
The oldest of London's eight Royal Parks, St James's covers an area of 58 acres, and is the centre of ceremonial occasions in the capital. Along the fringes of the park are some of the most important sights in London: Buckingham Palace, The Mall, and Horse Guards' Parade. Inside the park, which is a popular picnic site, there is a lovely lake and even a colony of pelicans – not exactly your average city park.
If you visit between April and September you can pop yourself down in a deckchair and listen to music from bands entertaining visitors. For the little ones there's also a children's playground. As it is a public park it is free to enter.
Through its near 1,000 years of history the Tower of London has been a royal palace, a fortress, prison, place of execution, menagerie, arsenal, as well as home to the Crown Jewels and its famous ravens. Due to its history and immense cultural importance, it is now one of the top London attractions. You can even enjoy a tour with one of the famed Beefeaters, or Yeoman Warders.
Adult prices start from £20.53 online. Under 16s are from £10.17.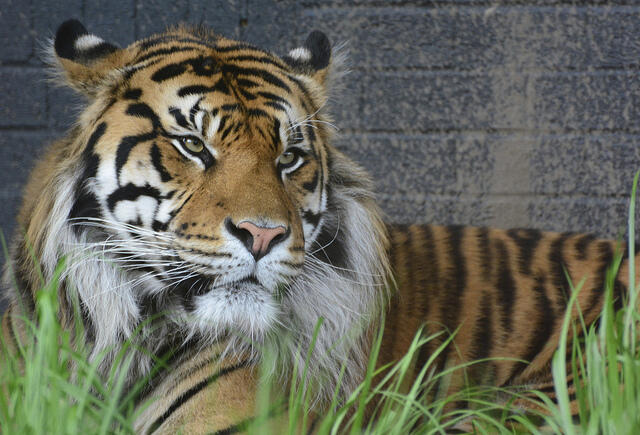 Located amid the magnificence of Regents Park, London Zoo is the world's oldest scientific zoo, having opened way back in 1828. Today it houses a collection of more than 760 animal species. Whether you're an adult or a child, it promises a fun family day out and an educational one. You can take a stroll through the African Forest at the Gorilla Kingdom, or pop into the new Tiger Territory and see the biggest of the big cats. It even has the largest penguin pool in London – just don't try to pick one up!
Adult prices in winter start at £18.18 and children 15 and younger from £14.09.
The Globe is an authentic reconstruction of the original Elizabethan playhouse built in 1599.
It was built in the round using 16th century building methods and has been home to many an original Shakespearean play – produced by the bard himself! It is still home to a number of inspiring productions each year. Given the vagaries of the British climate, it is worth noting that the theatre is open air, but performances will continue no matter the weather. The theatre also has an array of educational events and exhibitions that bring to life London as experienced by Shakespeare.
Adult prices for standing tickets are £5, while seats are priced from £15-£39, or £3 for under 18s.
Built by the great Sir Christopher Wren, the cathedral with one of the most famous domes in the world is an iconic feature of the London skyline.
When you visit be sure to go to the renowned Whispering Gallery. Here you can whisper on one side of the dome and be clearly heard on the other side, over 100 feet away! At the very top of the cathedral is the Golden Gallery which has fabulous views over London. While there, you'll find many of Britain's national heroes are buried in St Paul's crypt, including Lord Nelson and the Duke of Wellington.
There is a guided tour of the cathedral, or for a more up-to-date experience there is also a new touch-screen multimedia guide. Adult prices are £16 and £14.50 if booked online. For under 17s prices are £7 and £6 for online bookings.
As impressive as London's Trafalgar Square is, there is so much more to it than Nelson's Column. One of the square's great treasures is the vast National Gallery, Britain's premier cultural art museum. Founded in 1824, it houses over 2,300 paintings which date from the 13th century to 1900. It displays works by artists such as Leonardo Da Vinci, Renoir, Van Gogh, Constable, and many more. There are only four other museums in the world that receive more visitors than the National Gallery.
As all art should be shared, entrance to the gallery is free.
For those with a head for heights, there is a new top London attraction – which is almost at the top of London. The Shard is an 87-storey church steeple-inspired skyscraper, and at 306 metres it is the tallest building in Europe. Take a trip to the top of The Shard and you'll find a viewing platform at 244 metres that offers majestic 360-degree views across London.
Open daily tickets cost £23.95 for adults and £23.95 for under 15s.
Whenever you visit, and wherever you go, London has more than enough landmarks and attractions to fill your sightseeing schedule – and to keep you coming back.
***
Wanting to see more, but needing to fill your belly along the way? Join us as we eat our way through the East End!