2703 Views
Last week I had two teenaged guests, young adults, I should say. I also had two other people to entertain: my children. I made both groups happy with a visit to the park, Appia Antica.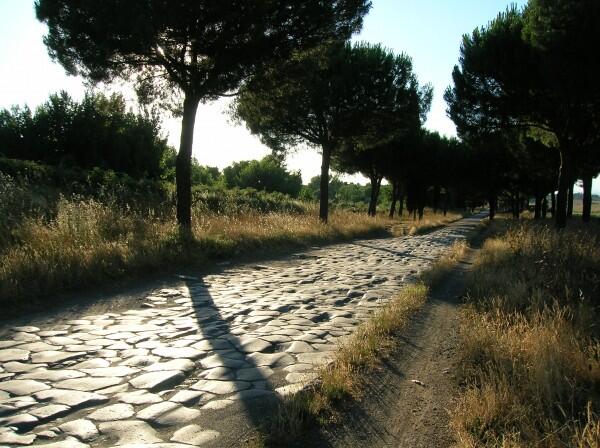 Originally built to move troops in and out of Rome quickly, in present day, I was able to command my own troops through the Archeological Park and offer something for everyone. We conquered the famous street, Via Appia Antica, on foot, but we were soon playing chicken with the many bikers who enjoyed the trek on two wheels. Biking is one of the best ways to see the Appia as there are many different bicycle itineraries that the park has set up for visitors. I have done the 7km aquaduct tour in the past, and I enjoyed it immensely! Not only was it an easy ride (no hills, people!) it offered a beautiful landscape and historical hints about the former, complex underground water system.
As we strolled through the shade provided by the pines, my younger son scaled the sidewalls of the street while my older son ran ahead of us. As they let off steam, I was able to briefly explain to my older, and better behaved, companions about the many intricate mausoleums along the Appian Way. In ancient Roman times, bodies could not be buried inside the walls of Rome, so many prestigious corpses were placed along this famous street. The Appia Antica has various catacombs where martyrs, saints and Popes were put to rest. Visit the park website for any information regarding tours of them.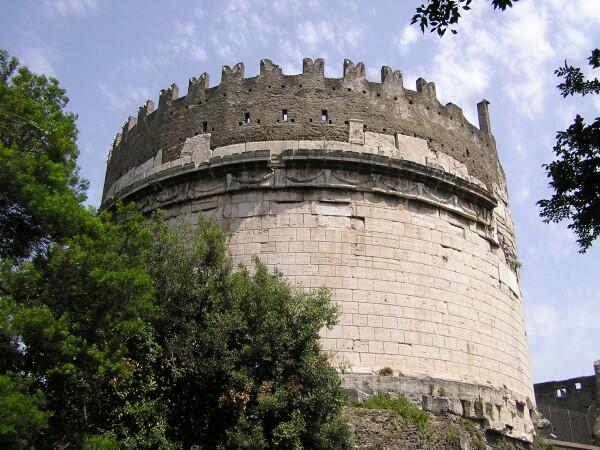 After a bit of walking, we turned in to Capo di Bove to visit the property that houses the mausoleum of Cecelia Metella, a noble Roman woman from the famous family of Clodia. On this property, there is currently an archeological photography expo that gives a great overview of the Appia Antica and its long history. The young adults (and this middle-aged woman) loved it! The kids were less appreciative, but they enjoyed the ruins of Cecilia's ancient resting place. "I think this one is the bathroom!" yelled my younger son. "And this is a bedroom with no closet!" screamed the other. They also tried to capture one of the wild cats who now calls Cecilia's digs his home, but I put a stop to that with three syllables, "GE-LA-TO!"
To get through the culture of the Appia, I had to bribe the troops with gelato. Appia Antica Cafe has a delectable selection of homemade gelato that could satiate even the most difficult guest (my 4 year old). They also offer a nice selection for lunch and dinner that can be enjoyed while nestled in their garden area, or you can take away for a real Roman picnic in the park. Check out their website as they also offer catering, bike rentals, tours, party or meeting spaces and handcraft markets.