12924 Views
This post was originally published on October 7, 2014 and was updated on October 21, 2016.
Much is packed within the small area of Josefov, Prague's Jewish Quarter, formerly a walled ghetto, and today one of the most complete collections of Jewish historical monuments in Europe. Here are some tips for what to do and, naturally, where to dine, as you explore this monumental area.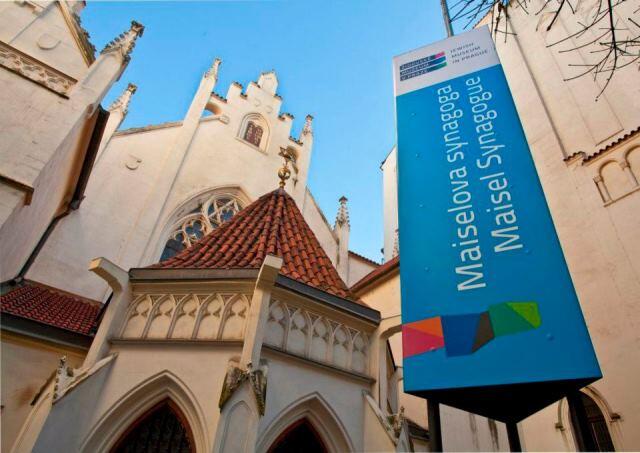 Go to the Jewish Museum
The landmark sites comprising the Jewish museum are spread throughout multiple locations of the quarter. The newly opened visitor's center—here you can plot your route via interactive maps, buy tickets, and check out interesting exhibits—is a great starting point. Top things to see: Old Jewish Cemetery, Old-New Synagogue, Spanish Synagogue.
JMP Information and Reservation Centre
Maiselova 15, Prague 1
+420 222 749 464
jewishmuseum.cz
Open: Daily 9 am – 6 pm (summer season); 9 am – 4.30 pm (winter season)
Channel Kafka

Look out for the plaque commemorating the birthplace of Prague's foremost literary son at the corner of Maiselova and Kaprova Streets. The current building, called Kafkův dům (Franz Kafka Square 3), has a small exhibit devoted to the writer. The Franz Kafka Society's bookshop (Široka 14) is a great place to browse. Kafka Snob Food would have been too flashy for Franz, but for breakfast, lunch or drinks this eclectic bistro can't be beat.
Kafka Snob Food
Široká 64, Prague 1
+420 725 915 505
facebook.com/KafkaSnobFood
Open: Mon – Sat 8 am – 10 am, Sun 10 am – 10 pm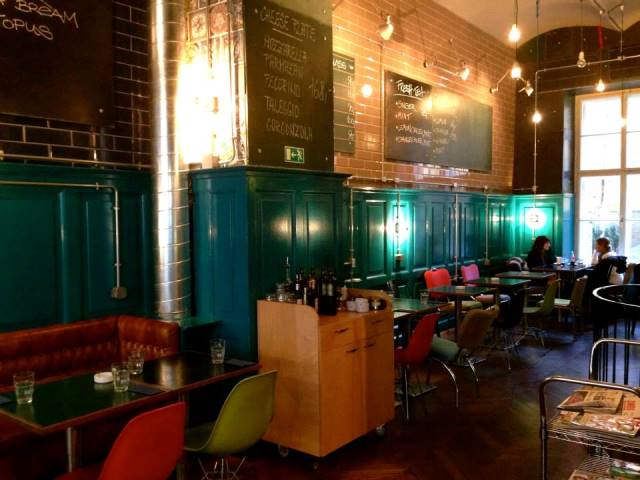 Get decorative
The often overlooked Museum of Decorative Arts, so close to the Jewish quarter that it actually provides a stunning view of the adjoining Jewish Cemetery, has a wonderful collection of textiles, Czech poster prints, photography, glass, furniture, and other fascinating objects, plus a gift shop that sells unique jewelry and books.
Museum of Decorative Arts in Prague
17 listopadu 2, Prague 1
+420 251 093 111
upm.cz
Open: Tue 10 am – 7 pm, Wed – Sun 10 am – 6 pm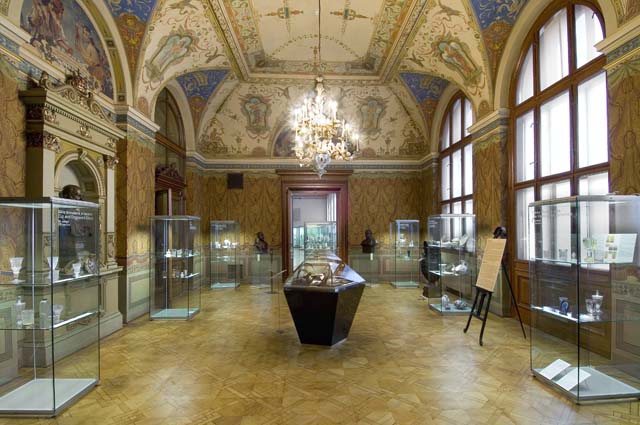 Spend big or just window shop

Obsession multi-brand store, in the heart of the Josefov, is a favorite among local celebs and fashionistas; or take a walk along nearby Pařížská Street, which connects the Jewish Quarter to the Old Town Square, to discover the choice boutiques and international flagship stores—Prada, Burberry, Gucci—of Prague's luxury shopping district.
Obsession Multi-Brand Store
Široká 7, Prague 1
+420 725 607 955
obsession.cz
Open: Mon – Fri 10 am – 7 pm, Sat 11 am – 7 pm, Sun 12 pm – 6 pm
**********************
Planning your trip to Prague? Explore the city's culture, history, and food by taking our Prague Food Tour or our Craft Beer & Food Tour for incredible Czech delicacies!
**********************
Drink in the old-world magic

Don't have time for a full exploration of Prague's Jewish Quarter? Take an evening stroll, dusk being the best time to experience the ancient magic of this neighborhood, followed by something a bit more modern: a night cap at one of Prague's most elegant cocktail bars. Tretter's New York Bar, near the Spanish Synagogue, pairs expertly prepared cocktails (try a saffron gimlet!) with a jazzy soundtrack straight out of 1920s Manhattan.
Tretter's New York Bar
V Kolkovně 3, Prague 1
+420 224 811 165
tretters.cz
Open: Mon – Sat 7 pm – 3 am, Sun 7 pm – 2 am