2068 Views
Prague and Pinterest were made for each other. The capital city shines in both the sun and the snow, and traditional Czech dishes prove to be pin-worthy for amateur (and professional) food photographers – ideally with a link to a recipe or restaurant! These are a few of our favorite Prague pinners and boards to follow.
1. Czech Food/Drink Staples
In the words of Prague's Emblem Hotel, this board is filled with "a few delicious things you might see at your typical Czech restaurant / street vendor / or babička's kitchen." Please excuse us while we drool.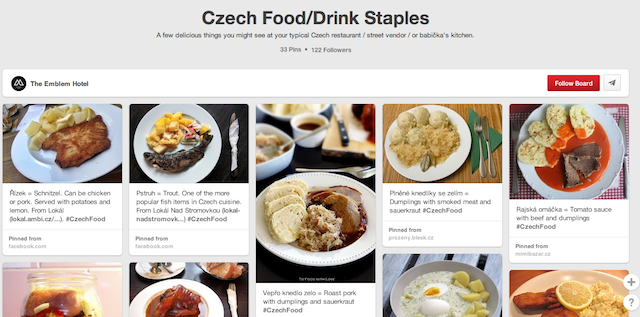 2. Weird Prague
Christoph, the blogger behind WeirdThingsInPrague.com, collects photos of people pushing trams, graffiti shopping lists and many other wonderfully weird sights around the Czech capital.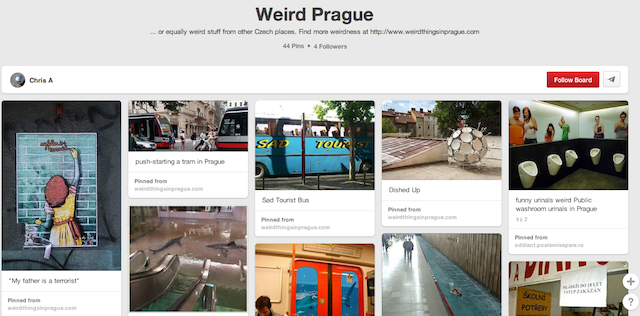 3. Czech Republic
When in doubt, ask an expert. The Czech tourism board provides hiking locations, spa suggestions, castles and chateaus. We're partial to their "Czech yummies" board.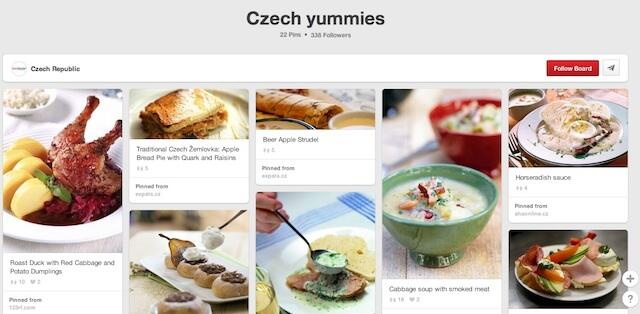 4. With Heart in Prague
This small family souvenir company categorized over 1,600 pins into charming titles from "Famous Czech Personalities" and "Magnificent Interiors" to "Prague Fountains" or "Doors in Prague."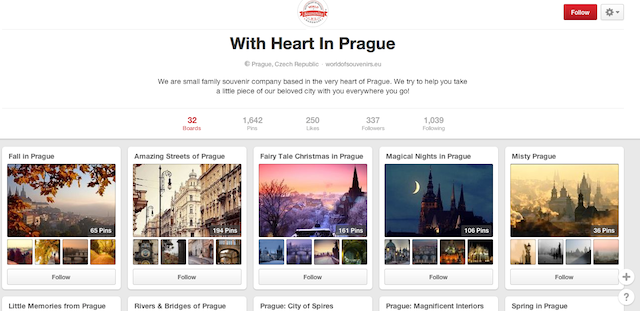 5. Czech Republic in Pictures
Aria hotel offers 80+ pins of places to explore around the Czech Republic after you've seen all that Prague has to offer. Seriously, could this country be any more beautiful?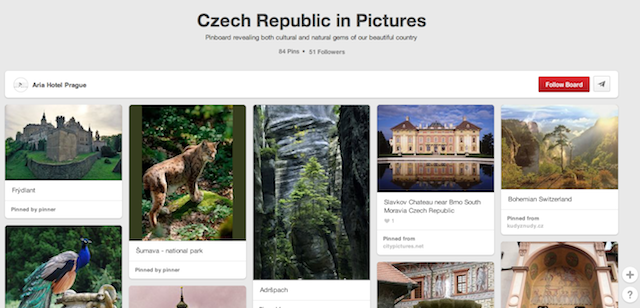 6. Prague Apartments
You'll find "Czech Food & Drink" to make your stomach growl, intimate snapshots of "Moments in Prague," and a mysterious peak at "Foggy/Rainy Prague" from this apartment rental company.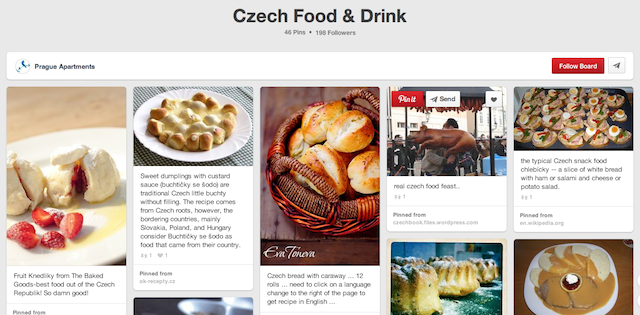 7. Prague: 100 Best Photos
The name says it all. This collection focuses on Prague's highly photogenic monuments and architecture.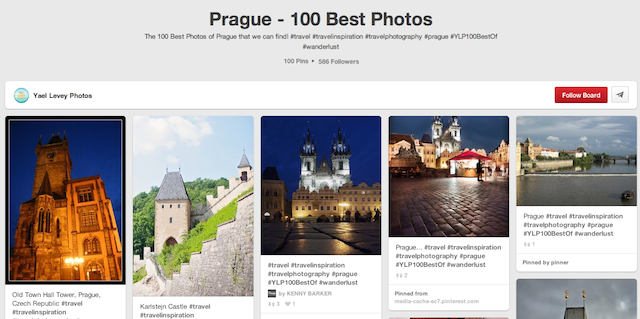 8. Eating Prague
Yes, that's us! Our pins capture everything we love best – Prague, food, traditions, travel and of course, the fantastic people who join our food tours.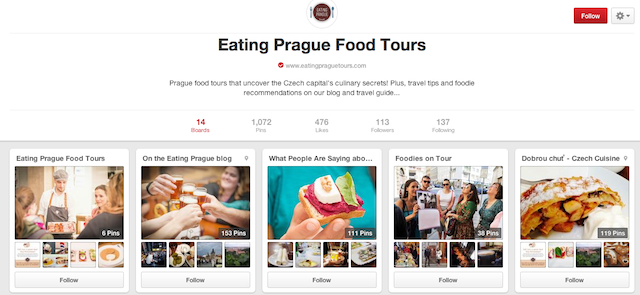 9. Prague Cameraman
Michal Krejci, a Czech cinematographer, plays with color, lighting and the natural beauty of this country. Check out his boards devoted specifically to his work on Czech films in addition to "Prague" and "Czech Castles."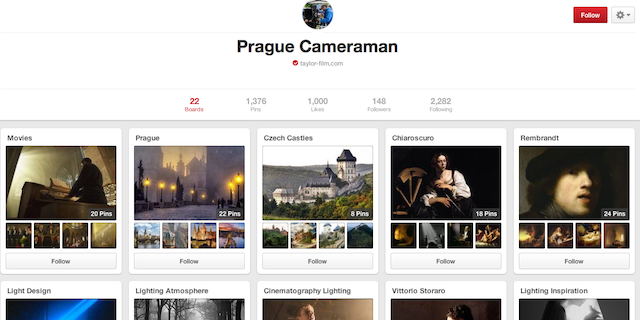 10. Foodie
One of our favorite Prague Instagrammers, Jan Prazak, shows off his equally talented eye for food photography, along with architecture, fashion and design boards.