4104 Views
Having lived in Rome for nearly a year now, I admit that even the most magnificent, iconic sights have become part of my daily scenery and thus, sadly routine. I walk past the Spanish Steps at least five times a week and the Trevi Fountain has become an overcrowded spot to avoid rather than to glimpse into Rome's past. But when I want to re-experience Rome, I simply wait for the sun to set: Rome di giorno (during the day) is drastically different than Rome di sera (evening).
Rome at night can transform even the most skeptical romantic. For instance St. Peter's is illuminated against the night sky and the Piazza is fairly empty, a far cry from the mayhem during the daytime hours. It's quite simply breathtaking.  At night, you can set aside your camera for a moment and rely on your senses as you look down at the Tiber – the sound of its current and the moon's reflection will captivate you. And in the quieter night hours, experiencing what some only will ever dream about seeing, it is not hard to imagine the footsteps that once walked Circo Massimo, or the emotion felt within the Colosseum, the people whose names have endured history and those whom we will never know, whose stories faded with time but live on to this day.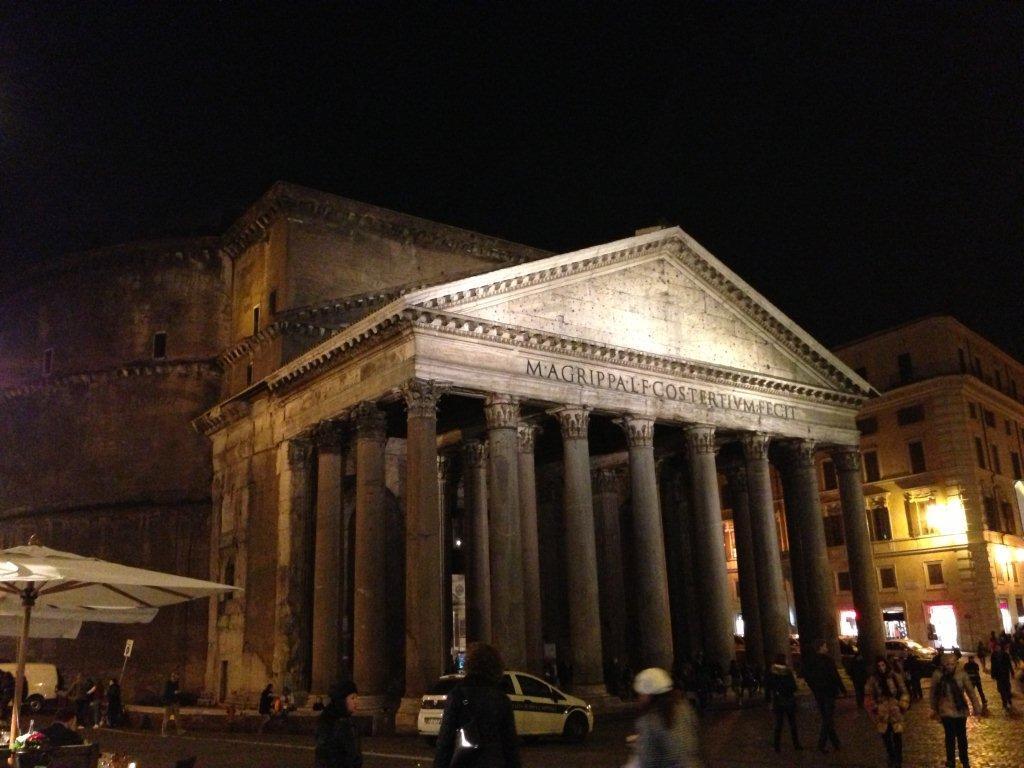 While it is wonderful to wander Rome at night, a professional tour guide can only enrich the experience. Guided tours may not be on everyone's Rome itinerary, but with the right tour and the right guide, it can add to the Italian experience for tourists.
If you are visiting Rome as a tourist and have a limited number of days to see the Eternal City, a tour will introduce you to the most central features of Rome and provide you with a detailed account of each site. And if you are a Rome resident or even revisiting, I guarantee that a tour will only deepen your knowledge of the city you love. Below are some of the best and most unique night tours currently available in Rome. So, sit back (or segway, or boat), open your ears, and let Rome work its magic.
Vatican by Night Tour
Following the election of Pope Francis, tourism at the Vatican has increased dramatically, making a private nighttime Vatican tour a great way to experience the world's smallest country. Upon entering the enclave, it's easy to understand why the Vatican is considered a UNESCO World Heritage sight. St. Peter's is an ode to the beauty of Renaissance architecture while the Sistine Chapel after hours allows you to truly reflect on the history and symbolism it embodies. In Raphael's Room and the Gallery of Tapestries you can view frescoes and works by Raphael and his pupils. Dark Rome's tour keeps the number of participants small and is a tried and true favourite.
Book the Dark Rome Vatican Night Tour
Ancient Rome and the Colosseum
Arguably the most iconic symbol of Rome, the Colosseum swarms with tourists, vendors, and pushy guys in Roman soldier costumes, often distracting you from its imposing beauty and intricate history. The Colosseum by night, however, grants you access to the inside of the Colosseum as well as the underground tunnels and arena, where gladiators fought and wild beasts were kept (fun fact: the gladiators almost always won, as Rome spent a huge amount of money and time to train them). Dark Rome's tour begins in Piazza Venezia, and goes on to introduce you to the Trajan's column, Capitoline Hill, and the Roman forum before finishing at the Colosseum.
Book the Dark Rome night tour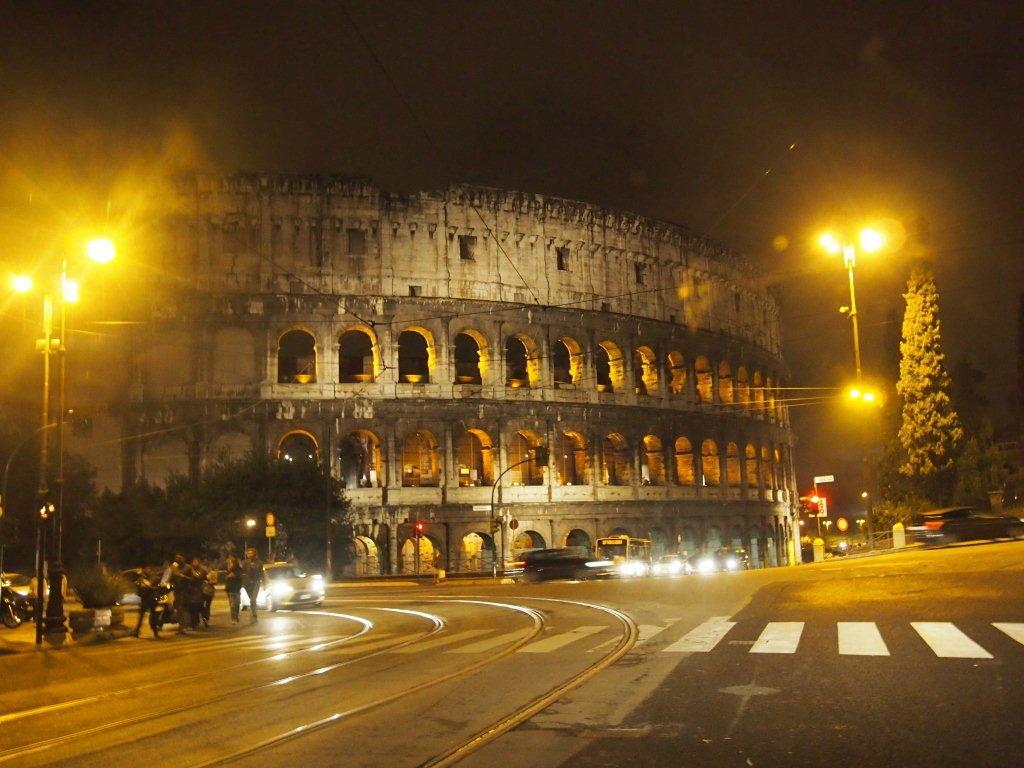 Rome's Myth and Legends
A city with such a long and tumultuous history as Rome's is bound to harbor its share of mysteries and ghost stories. Experience some of Rome's lesser known sites while discovering the historical and supernatural tales that have survived to this day. Isango's tour begins at the steps of San Andrea della Valle and brings you through Campo de Fiori, Piazza Farnese, and Via Giulia. You won't look at Rome the same way again.
Book the Isango night tour
Rome's Segway Tour
I'm sure most of us have secretly wished to try out a Segway (no? just me?) but have feared looking silly or falling off (still only me?). The advantages of a Segway tour however may outweigh any lingering doubts: you're able to cover much more ground than you would by foot, thus maximizing the number of sights you can visit. You can also give your feet a break after a day of maneuvering the sometimes tricky cobblestones of Rome. Still unsure? You're guide preps you on Segway safety and driving before the tour leaves. Italy by Segway's tour brings you to the Forum of Trajan, Piazza Venezia, Pantheon, Piazza Navona, and the Spanish steps just to name a few.
Book Rome's Segway Tour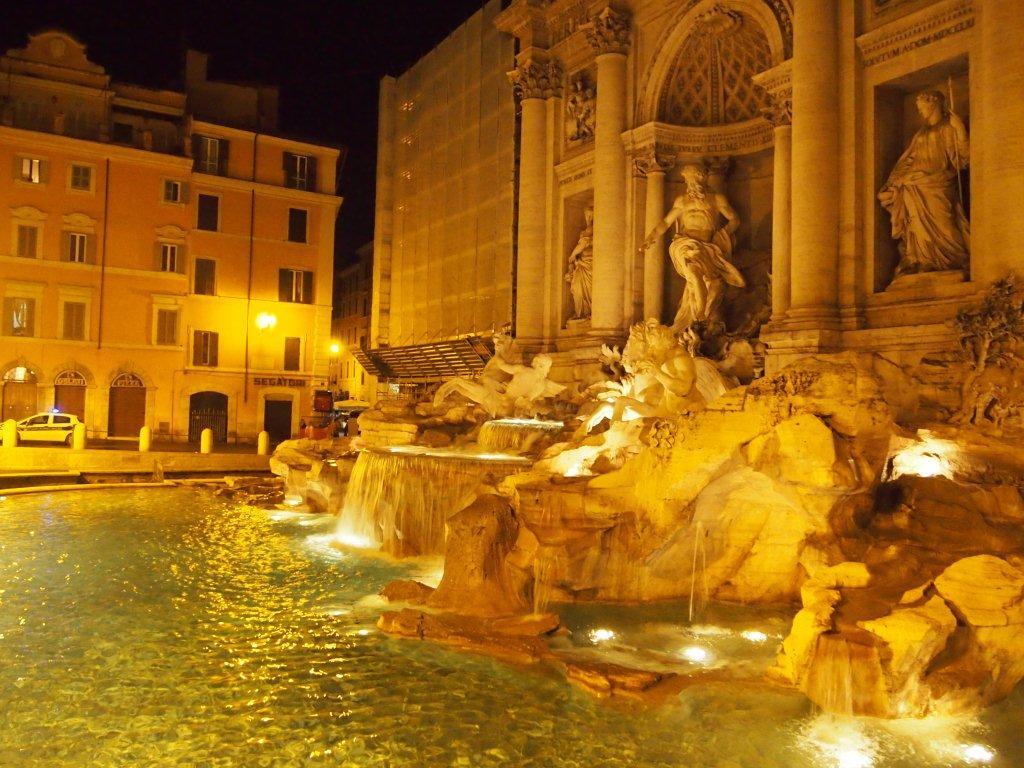 Rome's Jewish Ghetto
While Rome is most commonly associated with Catholicism, Judaism has also played an important role in the city's past. Located near Torre Argentina, the Jewish Ghetto was once a walled in quarter where Roman Jews were forcibly sent to live as decreed by the Pope in 1555. Today the former ghetto is a pleasant neighborhood brimming with history and delectable food: the synagogue of Rome and numerous Jewish Roman restaurants can be found here. A piece of the original wall of the ghetto still remains to this day.  We recommend this tour.
Book the Jewish Ghetto walking tour
The Tiber River
Italy's third largest river, the Tiber is historically and culturally significant: legend says Romulus and Remus were abandoned on its waters, and it was also essential in Roman trade. While a dinner cruise on the Tiber may not fall into the category of a traditional tour, it is a wonderful way to unwind, indulge in a traditional Roman meal, and take in the beauty of Rome illuminated at night. Here's one we recommend:
Book the Tiber River dinner cruise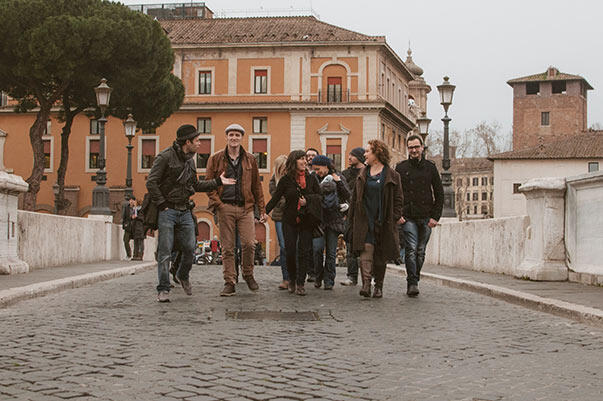 Twilight Trastevere Food Tour
It's ok if during your tour of the Roman Forum your thoughts strayed to what you would be eating for dinner that night – a creamy luscious carbonara or a crisp decadent carciofo all giudia? It's ok if, as you listen to Pope Francis speak in St. Peter's you secretly lust for a cone of homemade gelato or a refreshing granita. As the biggest foodies of them all, we will not judge you. Rome's cuisine after all, is as legendary as the Roman empire. Luckily, our Twilight Trastevere Food Tour is designed to let you indulge in some of Rome's most swoon worthy creations. Covering the quaint neighborhood of Trastevere, the tour allows you to sample wine from a historic, 150 year old cellar and savory meats and cheeses at Antica Caciara. Homemade pizza and fresh pastas, staples of Italian cuisine, are waiting for you at some of Rome's best known restaurants. And we don't skimp on dessert: our charismatic tour guides will also bring you to a family owned cookie factory and tempt you with artisanal gelato.
Book the Twilight Trastevere Food Tour