15426 Views
While you are in Rome you'll probably want to see all the sights and monuments that have made the city so beautiful. But if you're like me, at the end of the day—or even during the day to break up sight seeing—you'll want to kick back in a neighborhood away from tourism and crowds. There are plenty of hip neighborhoods in Rome that most anyone can find what they're looking for. Each neighborhood boasts its own charm and has its own reasons for drawing Romans and tourists alike to its piazzas and streets.
And so, without further ado, here are the neighborhoods in Rome where we like to go, hang out, people watch and generally have a good time.

Celio
This neighborhood behind the Colosseum changes its face at night. Along the beginning of Via San Giovanni in Laterano—the part nearest the old arena—during the weekend nights and weekday nights in the summer, the gay bars here open their doors and their music floods the streets. Many people go to hang out in front of the bars, grabbing beer from the newly opened beer shop, while others try to stuff their way inside. Behind Gay Street there is also Tree Folk's (Via Capo d'Africa, 29), a good place to go for Belgian beers on tap and in the bottle.
San Lorenzo
Long designated as the "student area," the chill neighborhood of San Lorenzo is a good place to go for some cheap(er) and delicious dinning as well as a lively night scene. Most of this area was bombed to bits during World War II and so the buildings below all the graffiti have a "new" feel to them when compared to other areas of the city. It's located to the east of Termini Station and within walking distance. Try out Apartment Bar (Via dei Marrucini, 1/1a; apartmentbar.it) for aperitivo and also for drinks on the terrace. For another option check out San Lorenzo's centri sociali, underground clubs that are often quite relaxed places to spend the evening.
Pigneto
Take tram number 14 from Termini up the Via Prenestina to the neighborhood of Pigneto. Along the pedestrian street of Via del Pigneto, lots of bars and restaurants set up seating outside for the many thirsty people who flock here. One of the most interesting places is Necci dal 1924 (Via Fanfulla da Lodi, 68; necci1924.com). It's across the tracks from the pedestrian street but worth the visit for a coffee in the morning or lunch or aperitivo or dinner—it's got it all. Another favorite is Porchettoni, located on the end of Via del Pigneto (#68). Sit at the communal tables for dinner and enjoy plates of pork roasted with fennel and garlic. If you're looking for bars, I would take a bottle of beer from Birra Piu (Via del Pigneto, 105; birrapiu.it) and join the locals on the streets.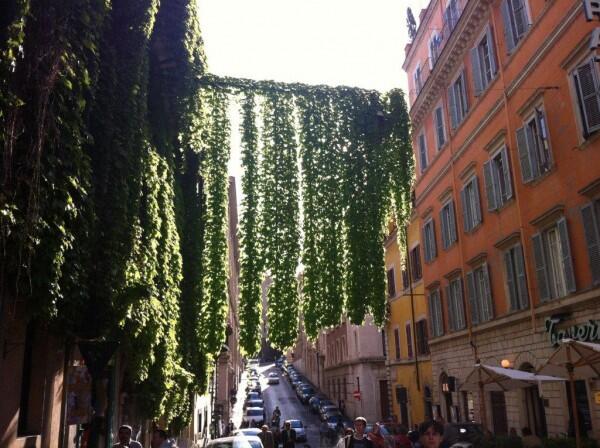 Monti
Partly because of its central location, near the Colosseum and Termini Station, and partly because of the funky neighborhood itself, people flock to Monti in the evenings for dinner or just to hang out. Most everyone congregates in the piazzetta, or Piazza della Madonna dei Monti, so get a bottle of wine or beer from a shop and join them. If you feel like trying a bar, head to 2 Periodico (Via Leonina, 77) where you can sit back on the sofas, sip some wine and listen to the music. Or if a restaurant is more what you're looking for, try out Urbana 47 (Via Urbana, 47; urbana47.it) for a tasty and pleasingly seasonal Roman meal.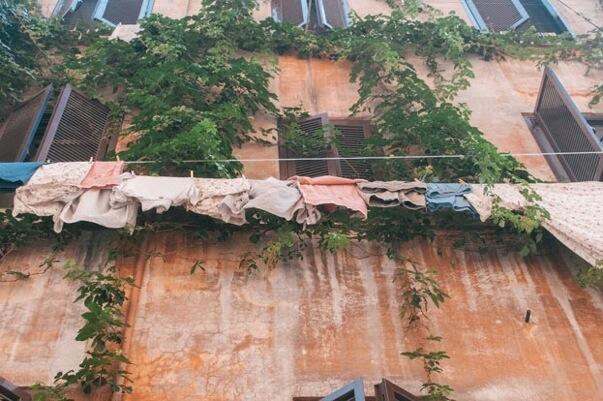 Trastevere
The charming, ivy-lined streets of Trastevere are irresistible, especially in the later hours of the evening and night. Things here really pick up for dinner. If you want to try a meal in Trastevere, head to Da Enzo al 29 (Via dei Vascellari, 29; daenzoal29.com) for their classic pasta dishes such as carbonara. Or if you want pizza go to Pizzeria ai Marmi (Viale di Trastevere, 53/57) and join the crowds waiting outside to get a table and a super-thin Roman pizza. There are several bars for drinks, but like the other neighborhoods listed above, most people enjoy drinking their beer in the streets or squares, especially in summer. One popular piazza is Piazza San Calisto.
Looking for more information about Rome? Visit this useful travel guide from Touriocity.com.