7395 Views
Each district of Rome has its own distinct characteristics that make themselves known in the shops, restaurants and streets. High street shops are clustered in the historic centre and Prati; in Monti there's a plethora of specialty boutiques and shops selling handmade clothes; while Trastevere is splotched with a variety of small clothing and food shops. This handy guide can help you navigate these main shopping areas so you can get the most out of your limited time in Rome.
Shopping in Rome — A Neighbourhood Guide
Centre
Rome's historic centre is ground zero for shopping. Here you have all the high street shops plus a splattering of everything else from high-end boutiques to gaudy souvenir shops. The shopping life line of the centre is Via del Corso, a much too narrow and often crowded street that runs from Piazza Venezia to Piazza del Popolo. All the brands like Zara, H&M, and Gap banter for your attention along its sidewalk. If you're looking for clothes outside of the big brands, try the side streets between the Corso and Piazza di Spagna. If it's high-end designers you're after, then head to Via Condotti for your Gucci and Prada.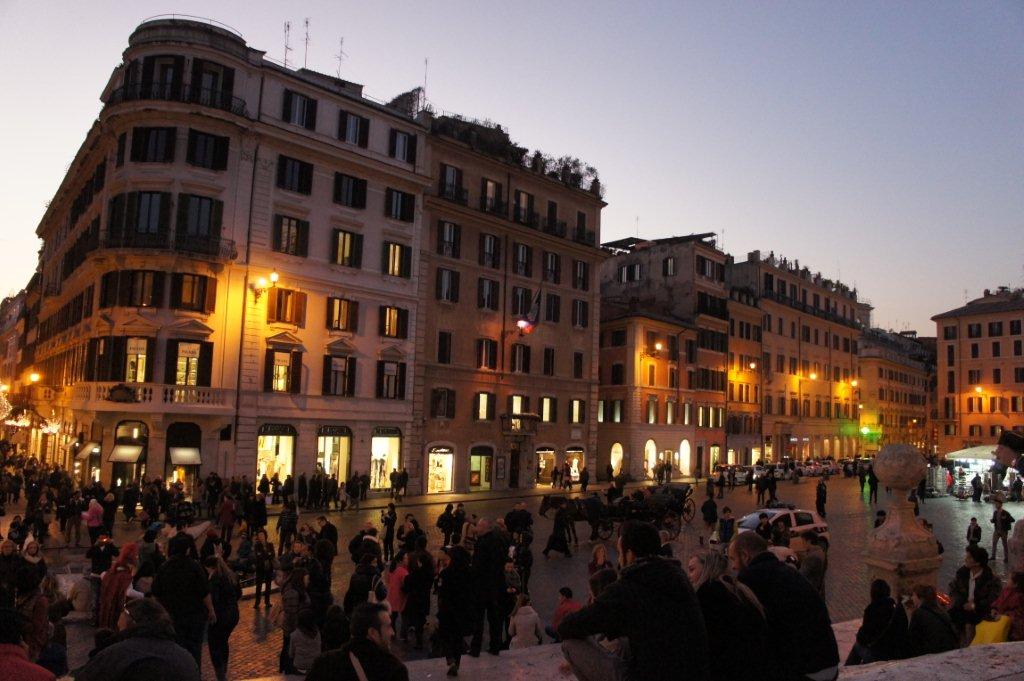 But the centre is large, and there is more than Via del Corso where good shopping can be found. Try the streets between the Pantheon and the Quirinale for some good shoe, hat and clothing shops. Also Via del Governo Vecchio near Piazza Navona and Via dei Giubbonari harbour some more fashion-forward boutiques and a plethora of shoe shops.
Monti
Only about five years ago there wasn't much going on in Monti, a quaint area of Rome between Termini and the Roman Forum. But that certainly can't be said anymore. If you're looking for trendy, vintage, handmade or all of the above, then this is the area of Rome to make a bee line towards. Via del Boschetto deserves a stroll up to Via Panisperna, then take a right until you get to Via Urbana where you should head right into Monti again (but don't miss Via dei Serpenti either). On most weekends Mercato Monti is open on Via Leonina (see website for exact dates). It is a large space where you can find everything from vintage telephones to a new/old dress.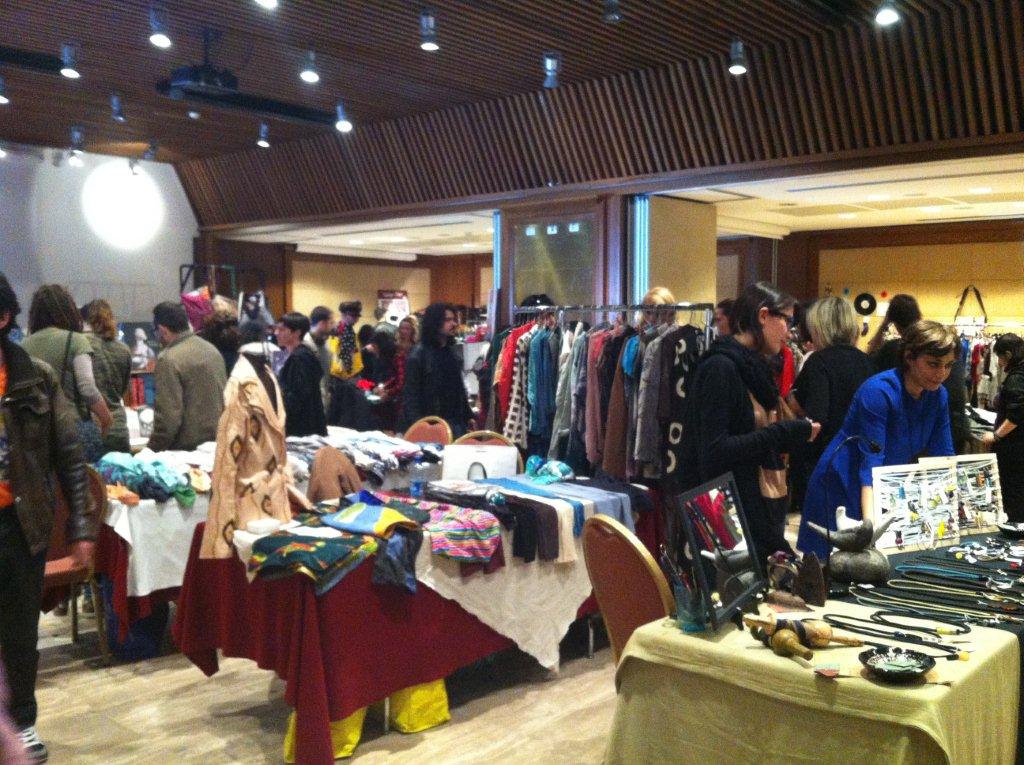 TrastevereAcross the Tiber and north of the Vatican, Prati sometimes seems like a separate part of Rome. In Prati the buildings are larger and the spaces between them are wider—lending more air and grandiosity. Cola di Rienzo is Prati's main shopping thoroughfare. It houses many of the same shops that can be found on Via del Corso, but they because of the extra space, it is thankfully without the hustle. Go in the evenings to take part in the passegiata, when everyone comes out of their apartments dressed in their best to walk and window shop. Sandwiched in the many streets between Cola di Rienzo and Viale Giulo Cesare are many other shoe, clothing, jewellery and housewares shops that might just strike your fancy.
Shopping in Trastevere is a scattered affair, which fits the narrow, winding streets of the area perfectly by giving you more to explore. Via di San Francesco di Ripa is a good place to start for clothes (and while you're there, be sure to stop in to see Roberto at Antica Caciara for some thoroughly Italian cheese). From there try Via del Moro in one direction and Via Lungaretta in another. These two streets also have two of Rome's best English bookstores: Almost Corner Bookshop (Via del Moro, 45) and Open Door Bookshop (Via Lungaretta, 23).
Trastevere also claims to have the best flea market in Rome. Every early Sunday the streets around Porta Portese begin to fill up with a wide variety of vendors who sell anything from antiques to cell phone rechargers. Know that Porta Portese gets crowded and quite hot in the summer, so go early and bring lots of water.
Contact us with Blog Enquiry in the subject title for any feedback or requests for a topic you want us to cover. Voted one of the best things to do in Rome, Eating Italy Food Tours offer Rome tours through some of Rome's oldest and most characteristic neighborhoods.