6048 Views
We all know that you'll be eating out more than staying in during your time in Rome – who can resist those pizza, pasta and gelato temptations? However, you may well need some supplies during your trip, or be planning a picnic lunch or dinner. And a visit to the supermarket is probably the easiest way to stock up.
How to Locate a Supermarket
The supermarkets you will find in the center of Rome are fairly small and can be well hidden in a larger department store or signed only by a small door. Look out for CONAD, PAM, CARREFOUR, DESPAR and SMA.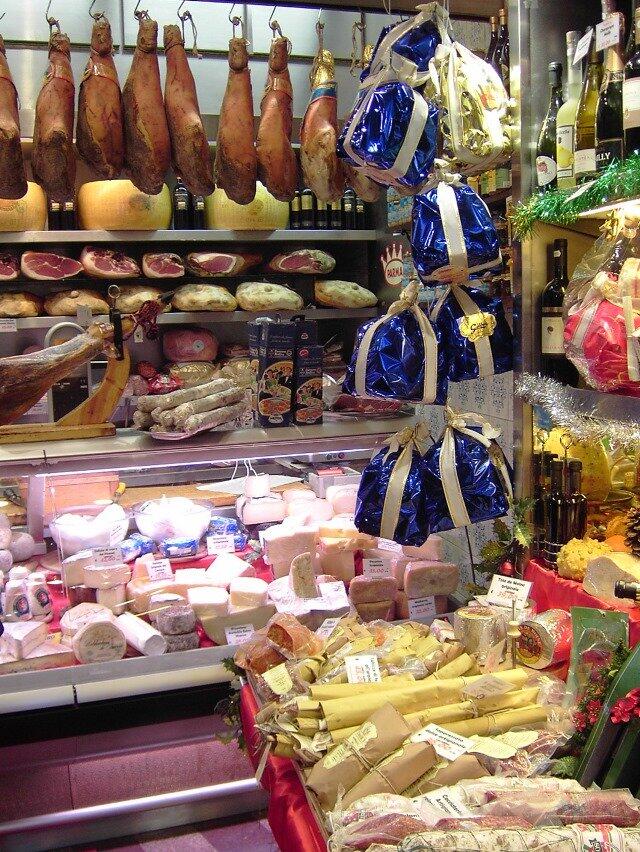 What You'll Find When You Get There
You will find that even the smallest supermarket however has an impressively stocked deli counter full of delicious cheeses, hams and products sotto olio (delicious things preserved "under oil"). Most supermarkets will also have a range of fresh fruits and vegetables. Remember to always use the plastic gloves provided when selecting your fruits and veg – the Italians are very hygiene conscious. You will have to weigh the produce before you take it to the cash desk. Each item will have a number written next to the name – key this into screen on the weighing scales and stick the label onto the bag.
The Checkout Game
There will often be queues at the checkouts as there are rarely more than two or three cashiers and only rarely are they all open. You may have to pay for the bags you use and you absolutely will have to pack your bags yourself. Try not to get too stressed with the incredibly slow customer in front of you – the concept of packing your bag while the cashier is putting through the rest of the shopping is not really understood here. Take a deep breath, wait patiently, and then it'll be your turn to pay. You may have noticed that the signora in front of you made a great fuss of paying with the correct change.  If a purchase comes to €6.32, you will always be asked for the 32 cents. Ce l'ha spicci? ("Do you have the change?") is a phrase you should know. They will never ever have change. I don't know where it all goes. Don't try to pay with a €50 note. There will be tuts and rolled eyes.
If you're looking for somewhere to pick up a few Italian treats as presents to take back to the family you might like to try to try these more up-market stores.
Rome Supermarkets – Best Food Shops for Edible Souvenirs
EAT'S
This new food hall on Cola di Rienzo (in the basement of the Coin department store) is close to the Vatican and a good place to pick up fresh bread, cakes and snacks such as olives and cheese.
Via Cola di Rienzo 173
+39 06 3243378
eatstore.it/pages/eat-s-roma
Open: Mon – Sat 8 am – 8 pm; Sun 9 am – 8 pm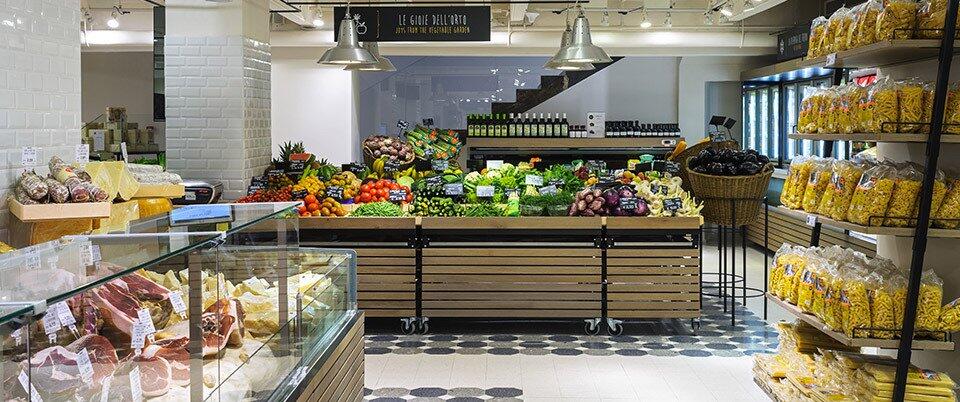 Eataly
This mammoth food and wine emporium close to the Ostiense/Piramise train and metro station is also worth a visit. A friend's daughter described it as "just like an airport", but an Italian friend told me that he bought the best mozzarella he had ever eaten there. There are regular events and cooking demonstrations too.
Piazzale XII Ottobre 1492
+39 06 90279201
eataly.net
Open: daily 10 am – midnight