2678 Views
One of the first tour guides to be hired by Eating Italy, Domenico has been with the company since 2012 – so he's a familiar face to many of our guests. We caught up with him to find out what he gets up to when he's not showing people around the sights, smells and tastes of Testaccio – making music and double-parking, by the sounds of it!
How did you come to be a tour guide for Eating Italy Food Tours?
Eating Italy was just starting to grow enough to require more than Kenny (the founder of the company) as a tour guide, so he put an ad out in a local paper.  When I saw the ad I thought, "what a job, walking around my beautiful city of Roma in the amazing neighborhood of Testaccio, showing tourists the inside deal on the city – and eating!"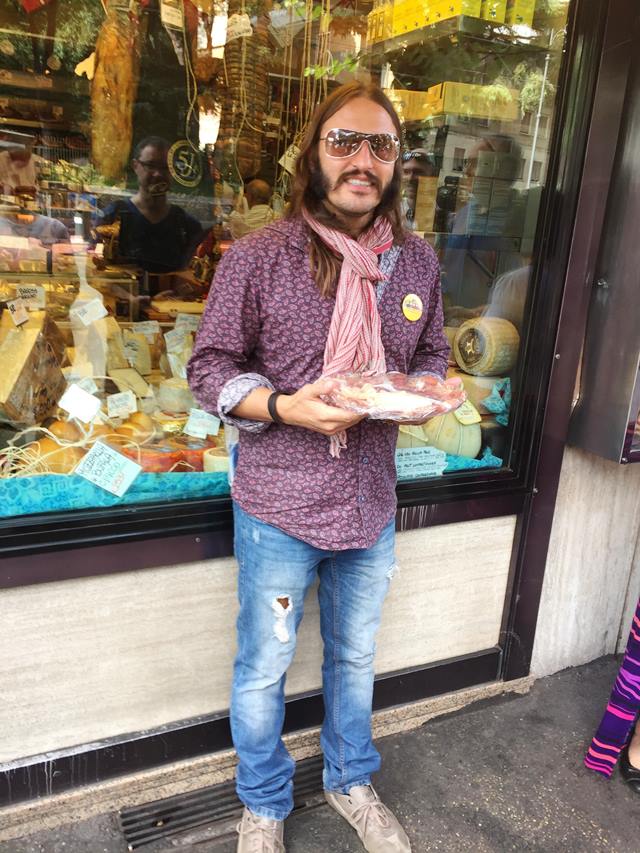 What do you like most about the job?
I like the fact that we are giving tourists an authentic view of the city.  They are getting to see the real Roma and meet real Romans!  Sometimes I can make the difference as to whether they love Roma or not, just by expressing my love for the city…
And what's your pet peeve?
About Roma? The double parkers… but now I do it too, I have become Roman!
About the job? it doesn't happen often… but when tourists refuse to learn to say thanks (grazie) and please (per favore) to the Testaccio shop keepers… It's not right. Every tourist should learn a handful of phrases in whichever country they might be visiting…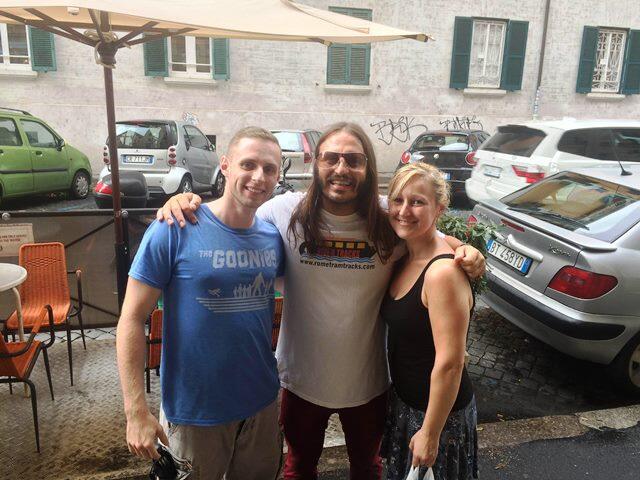 What were you doing before you started at Eating Italy?
I had quit my full time office job at the Food Agricultural Organization of the United Nations here in Roma to dedicate time to my singing career… Writing music and singing, hoping to become the next Bruce Springsteen / Bob Dylan / Neil Young.  Performing at night; writing, practicing and looking for gigs during the day… But I soon realized that singing didn't quite pay the rent.
Where did you grow up?
Five minutes from Philadelphia in a little town called Haddon Heights New Jersey…  That's probably why Kenny hired me – because we both come from Philly.  I want to challenge him to a cheese steak-making competition…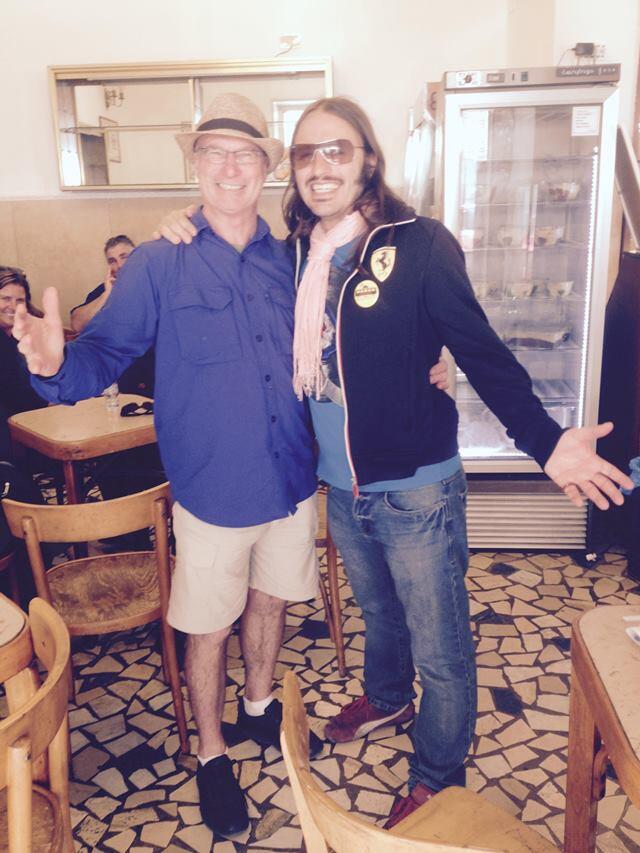 What do you love to do when you're not working?
I work on my singing career.  Writing, singing and playing guitar… You can hear me and my band perform on Tram Tracks – me and my Roman wife run this activity – it is a moving concert on an antique trolley that passes through the heart of Roma.  There is Italian food and great unlimited wine… and non-stop rock n roll – sung in both Italian and English!
And finally… what's your top tip for anyone visiting Rome?
Get away from the tourists crowds, go to neighborhoods where no one speaks English, and eat in restaurants where the menu in not translated into English – FOLLOW THE LOCALS!
Want to meet Domenico? You can catch him showing many a happy customer around one of his favorite neighborhoods on our Taste of Testaccio food tour…