6031 Views
You've eaten your way through Rome and now it's time to meander the streets. To stroll down a piccolo vicolo (small street), take in the city and perhaps do some shopping to burn off that second gelato. Moms and Dads have usually researched where they can buy Prada sunglasses or artisan leather bags… but where can you shop for the kiddies?
Of course there is H&M for kids and the Disney Store … but you can get that stuff in your own back yard! Rome offers some wonderful little stores that are unique and worth today's exchange rate.

Altroquando
When I first visited the Eternal City, I was an aunt on a mission to find fun Italian gifts for my small nieces and nephews. I stumbled across Altroquando (www.altroquando.com; Via del Governo Vecchio, 80) by mistake—I was looking for shoes. This local bookstore has a great selection for kids. I found a book about an Italian kid who picks his nose, and my nephew loved it and learned un pochino, a little, Italiano. Now I go there as a mother to find a great selection of books both in Italian and English
My kids absolutely love to buy American-born and Rome-based writer Scott Sussman's books ('Silly the Seed,' 'Weird the Beard,' and 'Mark the Molecule Maker' to name a few). They are fun and colourful and imaginative! Altroquando sells a lot of independently published authors. Their selection is artsy and original, and they have other Italian novelty items that would make for great gift giving. But, in my (literate) opinion, you can never go wrong with buying a book! And if you buy one in Rome, it's a wonderful way to remember your family vacation (and it beats the hell out of a t-shirt).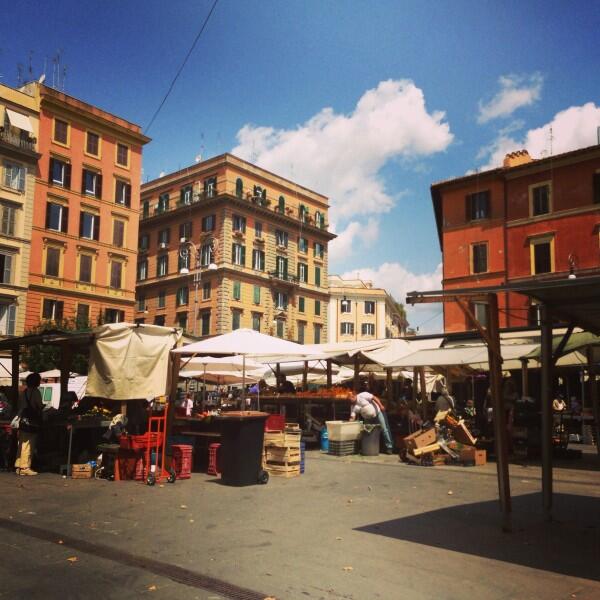 Citta del Sole
If you need to bribe your kids with a toy… might I suggest scurrying past the street vendors and heading to Citta del Sole? This Italian toy store is full of lovely gifts for kids of all ages! Using both Italian toys and importing from other European countries, all of their products are selected with development and a child's education in mind. Citta del Sole shops are located all over Italy and you can find a store locator on their website. In Rome they have several locations including, Via della Scrufa (near the Pantheon) and my favorite in Piazza San Cosimato, Trastevere.
Natinudi
If you swing by Citta del Sole in Trastevere… you shouldn't miss the (not edibly) delicious Natinudi (Born Naked). Also located in Piazza San Cosimato (number 65), this neighborhood clothing store has the most stylish duds around! Whimsical and colourful with a touch of kiddie urban chic… any child who dons an ensemble from this shop will make all the internationally best-dressed lists. Or at least look so stinking cute that you will have to run off and eat another gelato!