3601 Views
Sotto casa literally translates to "under my/your house", but would loosely translate to "the corner store". It refers to those places that are a stone's throw away from where you live, so your ristorante sotto casa is your go-to, neighborhood restaurant. It might be on the ground floor of your building and take less than 10 steps to reach from your building's front door, or it might be a couple blocks away, but it's the a place where you know the menu by heart and the owners by name. In Italy, this is typical – everyone will have their pizzeria or ristorante "sotto casa" as well as their coffee bar. For Italians, who we know are famous for their ability to create and thrive on community, you'll see that life even in the largest cities is made up of these little provincial pockets.
For the tourist, this is important to know, because as a tourist, you'll be researching places to eat picking up tips from guide books, travel writers, bloggers, friends and maybe even locals; and if you don't keep in mind the "sotto casa factor", then you might be crossing town for no reason or missing out on something great that's only a few steps away – and where in a short time you might also get the pleasure of being recognized and acknowledged as a temporary "local".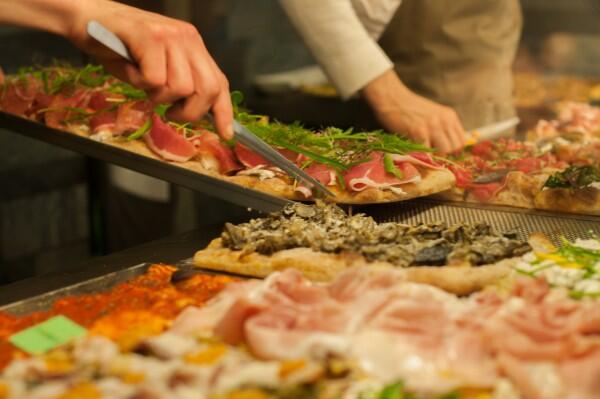 If you know you're going to be in a certain neighborhood at a meal time, then it makes total sense to look up what's around you. Plus, there's always the appeal of choosing where to eat based on the atmosphere around you – a picturesque square in the center of town, or a cute place tucked away on a small cobblestoned alley. However, don't think that just because you haven't read about that simple trattoria near your hotel or apartment, that it's not any good.
In certain cities, like New York or London, it almost seems to me that the price you pay and the effort you have to exert to get to a restaurant is part of the appeal, so that the more astronomical the bill, the more one is convinced of how good the food was. In Italy, where the art of food is also art of simplicity, I feel it's the exact opposite. Just as the best dishes are those that stick to the basics, my favorite places to eat are those that are also effortless to get to you and easy on the wallet.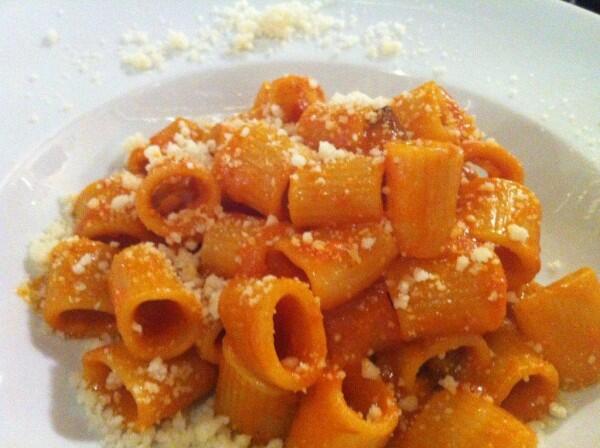 When I see certain bloggers or foodies writing about a special pizzeria, I can agree that it's great. But if it's way on the other side of town, I'll never go there unless by chance I happen to be in the area. Odds are, I know one that's just as good nearby, or at least good enough for me and close enough that the combo makes it the better choice.
I think it's a shame when I stay at a hotel and the staff cannot provide good recommendations. Part of a hotel's appeal is not only the accommodation itself, but the service I get from the staff and being able to make suggestions and offer advice and practical information is key. In an apartment rental, if the check-in is being done by a management company and not the owner, the person checking you in might not being able to make the best suggestions for what's in the neighborhood. So keep this in mind on your trip. Make sure you ask for a recommendation from the right people and try what's around you.
About the Author:
Steve Brenner is the owner of The Beehive Ho(s)tel in Rome and Cross-Pollinate, a network of personally chosen apartments and B&Bs in 8 European cities. He lives in Orvieto, a medieval hill town an hour north of Rome, with his wife Linda and 3 daughters